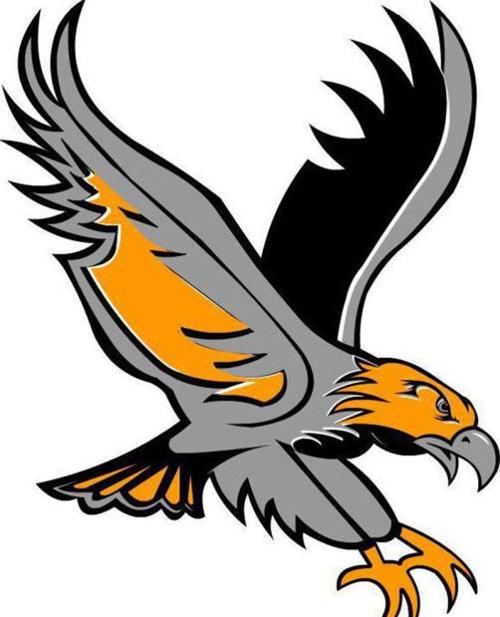 MUSCATINE — Too battle-tested. Too experienced. Too good.
It was certainly a season to remember for Easton Valley High School's volleyball program, but the River Hawks ran into a buzzsaw Wednesday night.
Top-ranked and defending state champion Burlington Notre Dame needed about an hour to upend Easton Valley 25-12, 25-13, 25-17 in a Class 1A regional final at Muscatine High School.
"It was good to see how good they were," Easton Valley senior Kaitlyn Kuhl said. "It would have been better if we saw tougher competition along the way to prepare ourselves for teams like this.
"We were more than capable of staying with them, but we just weren't prepared as much as we should have been."
Notre Dame, a 35-win team, has eight losses on the season, but all of those came to state-ranked teams in higher classifications. The Nikes, with four starters back from last year's title squad, trailed only once in the match — 1-0 in the second set.
Junior Gabby Deery had a match-high 12 kills and junior Abby Korschegen recorded eight for the Nikes. Setter Jenna Bentz facilitated the offense with 31 assists.
"They were very aggressive and a hard team to go against," Kuhl said.
"We don't play the type of competition Notre Dame does," Easton Valley coach Denise Larson said. "Not even close."
Still, Easton Valley (21-9) hung around at times.
It trailed only 11-9 in the first set before Notre Dame finished the set on a 14-3 scoring spree. It was even at five in the second set before a 10-2 Nikes' flurry. In the third set, Easton Valley was as close as 14-12 before Notre Dame sprinted to the finish line.
The River Hawks were whistled for a high number of ball-control errors.
"Every officiating crew is different, but it has been frustrating," Larson said. "I rather they call it tight all season long. I told the girls things are going to tighten up (in the postseason) so get your body in better positions.
"It was unusual for us to get that many."
Kuhl had eight kills to pace Easton Valley's attack. Dana Carlson finished with 10 assists and a pair of service aces. It was the final match for 10 River Hawk seniors, a class that helped turn a program around which had four straight sub-.500 seasons and finish second place in the Tri-Rivers East Division.
"They've been a very determined group," Larson said. "There has been bumps along the road and they've worked through each one of those. We finished our strongest at the end of the season here.