Kaitlyn Morgan brings size and power to the Pleasant Valley volleyball team's front line, but it has been a turbulent start to the season for the Western Illinois recruit.
With the Spartans entertaining their biggest rival Tuesday night, Morgan brought out her best.
The 6-foot-1 right-side hitter smashed a season-high 12 kills as Class 5A sixth-ranked PV downed 10th-ranked Bettendorf 25-17, 25-13, 25-21 in a Mississippi Athletic Conference tilt.
"Morgan killed us in that first set and a half," Bettendorf coach Diane Lichtenberg said. "She was on fire."
When Morgan can perform with the consistency she showed Tuesday, the Spartans become a handful for about any opponent.
Morgan, along with Ilah Perez-Johnson and Emily Wood on the outside and Erica Brohm in the middle, gives setter Kora Ruff a plethora of options.
"It makes my job super easy," Ruff said.
PV scored eight of the final 10 points in the opening set. Morgan had four of her kills in that span, including two on overpasses.
"She is 100% capable of playing like that all the time," PV coach Amber Hall said. "The only thing holding her back is herself and her confidence in her play. When she believes in herself and has that positive self talk, she is unstoppable."
An injury cut Morgan's junior season short. She played for Iowa Select this summer and competed in a national tournament.
Morgan caught the attention of Western Illinois' coaching staff and accepted a scholarship offer.
This season, it has been mixed results. She is fourth in kills for PV and has a .230 hitting efficiency. Up until Tuesday, she hadn't had double-digit kills in a match yet.
"It has been a little shaky, but it has gotten a lot better since the season has progressed," Ruff said. "When she's on, we're unstoppable."
Morgan has tried to instill that confidence in herself.
"I tell myself the team believes in me, I should believe in myself too," she said. "I've done it before, so I can keep doing it."
It was a pivotal win for PV.
Besides maintaining the top spot in the MAC standings, it puts them in a favorable position to host a 5A regional later this month.
"Bettendorf put a lot of pressure on us, but we did a good job responding to that," Ruff said. "It was an important win."
The Spartans dominated the second set and surged late in the third to finish off the sweep.
"Any time you can win against Bettendorf, it is a big thing," Hall said. "That team pushed us a lot, definitely in that third set, so it is always great to play them and obviously with them being state-ranked, it is a big win."
The Spartans finished with 47 kills to the Bulldogs' 24.
Perez-Johnson paced PV with 13, followed by Morgan (12), Brohm (9) and Wood (7). Ruff accumulated 39 assists.
PV (16-3, 6-0 MAC) was especially sharp in the second set with its quick offense and feeding Brohm in the middle. Much of that was set up by Morgan's success early.
"Our possibilities are endless," Hall said. "We can achieve any goal that we set when we are all dialed in and all in together as a whole team."
Lichtenberg saw flashes from her team, particularly in the first and third sets. It had 10 blocks, including three apiece from Breanna VerMeer and Johnaizjha Angel.
"We had a few moments, but you can't have just a few moments against a good team like that," Lichtenberg said.
The Bulldogs are off until hosting their own tournament on Oct. 12, an ample amount of practice time to work out the kinks.
"We just have to be more consistent with our play," Lichtenberg said. "We were right there in the first set and again in the third set. This is a team that we can beat.
"We just need to put it all together and play with fewer errors."
Bettendorf at Pleasant Valley volleyball
Bettendorf at Pleasant Valley volleyball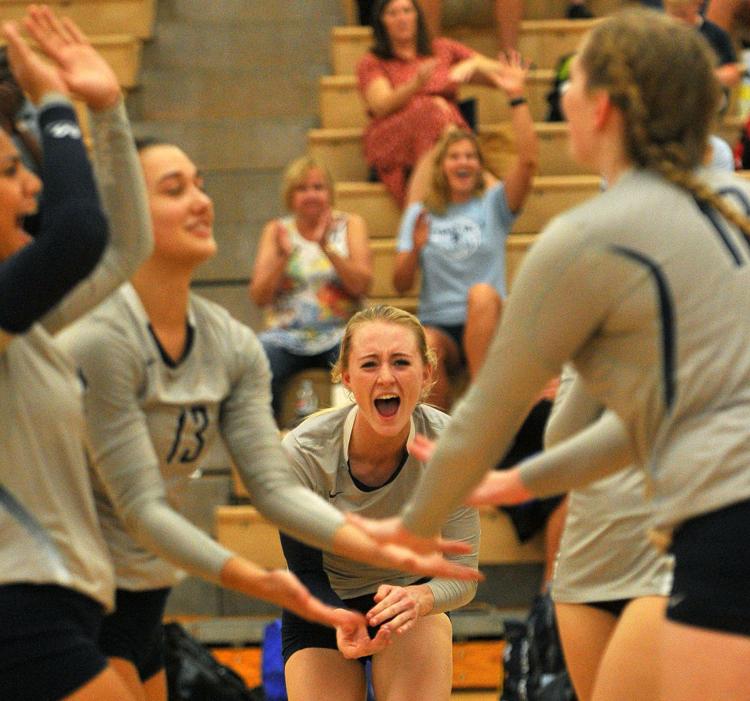 Bettendorf at Pleasant Valley volleyball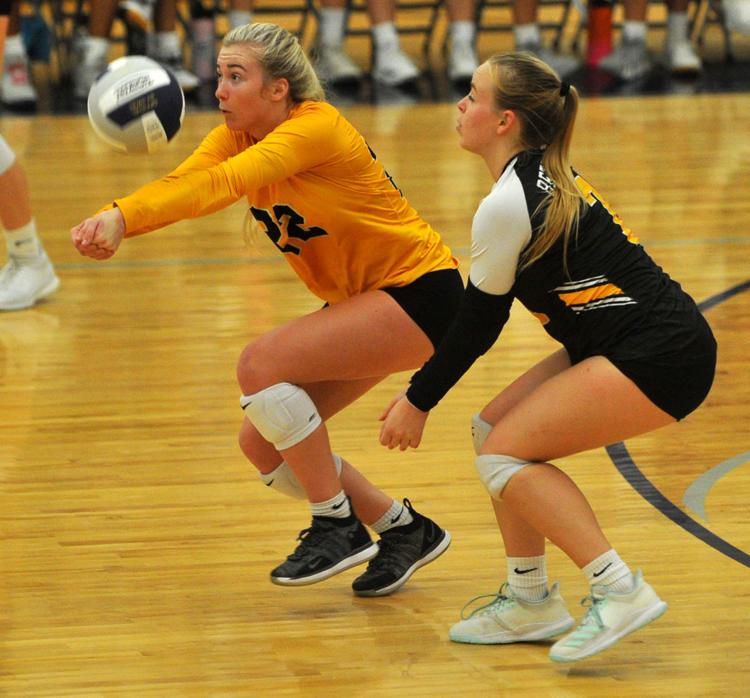 Bettendorf at Pleasant Valley volleyball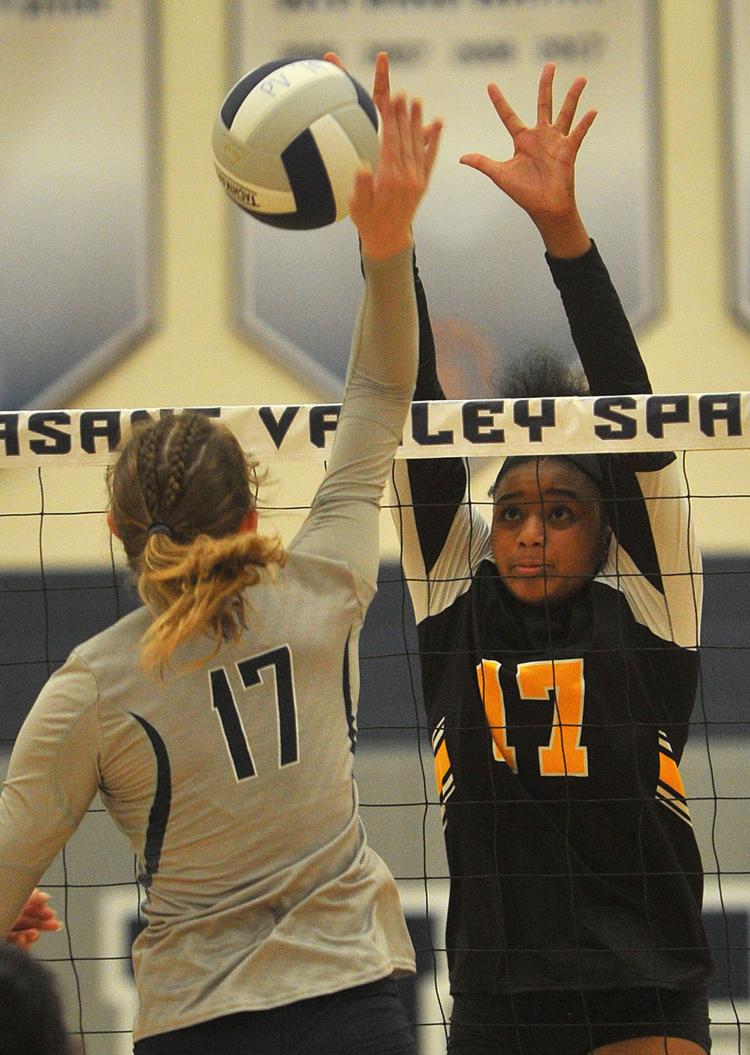 Bettendorf at Pleasant Valley volleyball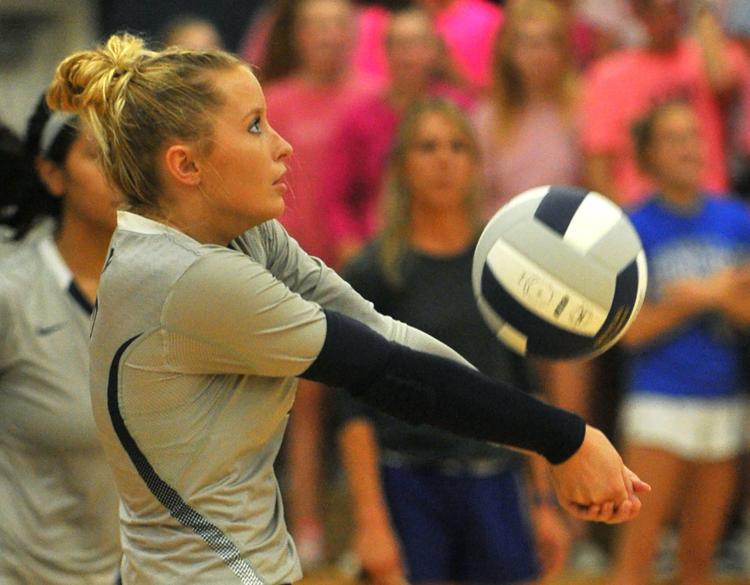 Bettendorf at Pleasant Valley volleyball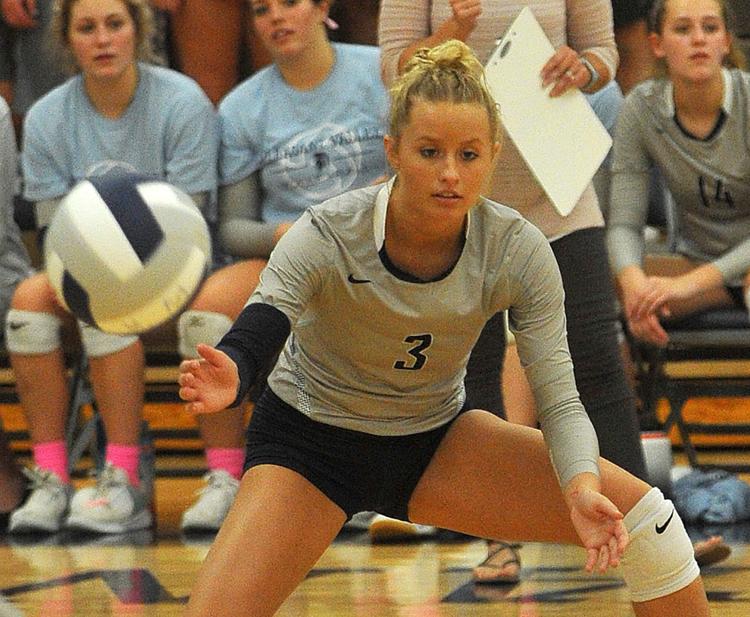 Bettendorf at Pleasant Valley volleyball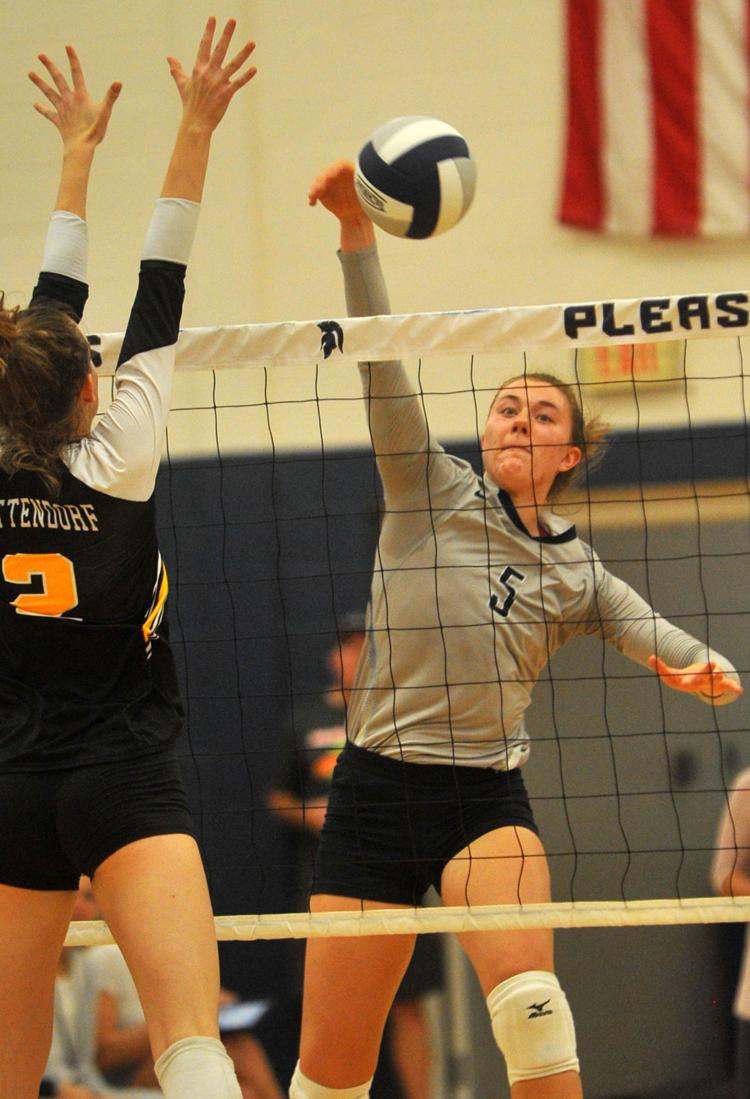 Bettendorf at Pleasant Valley volleyball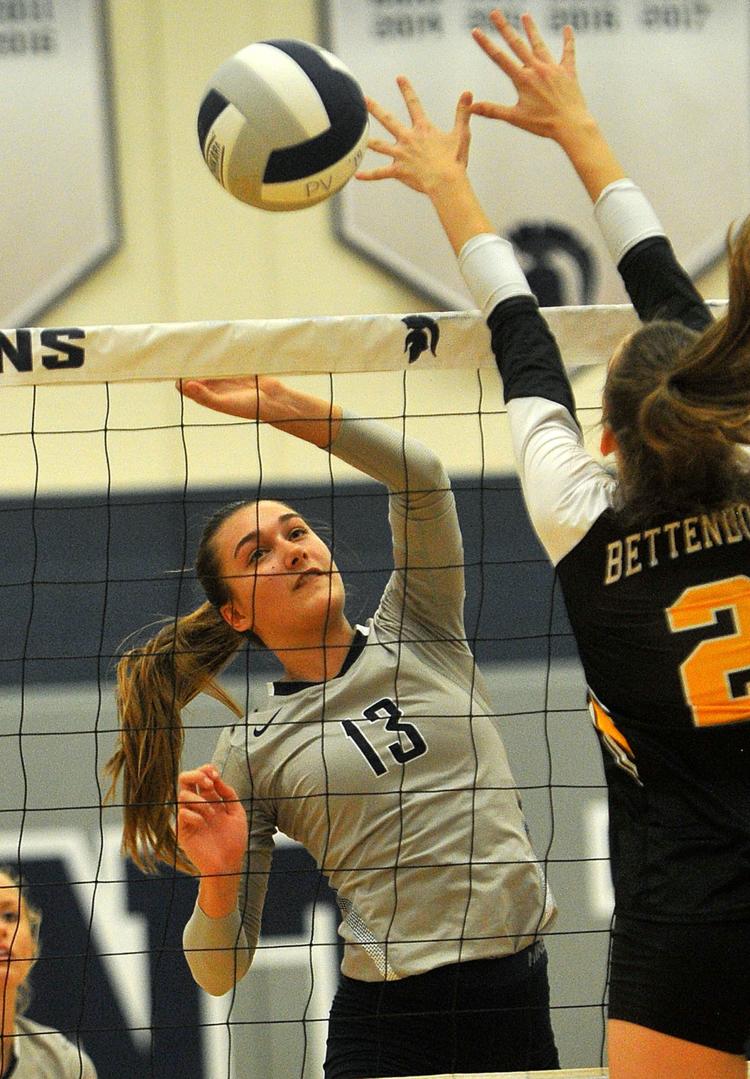 Bettendorf at Pleasant Valley volleyball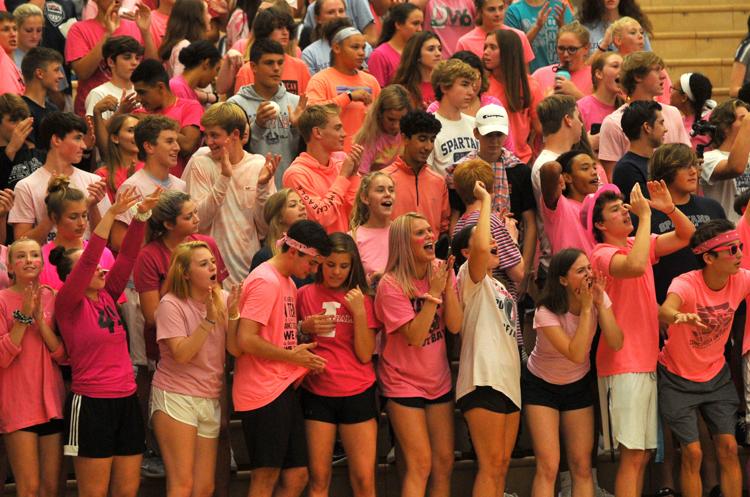 Bettendorf at Pleasant Valley volleyball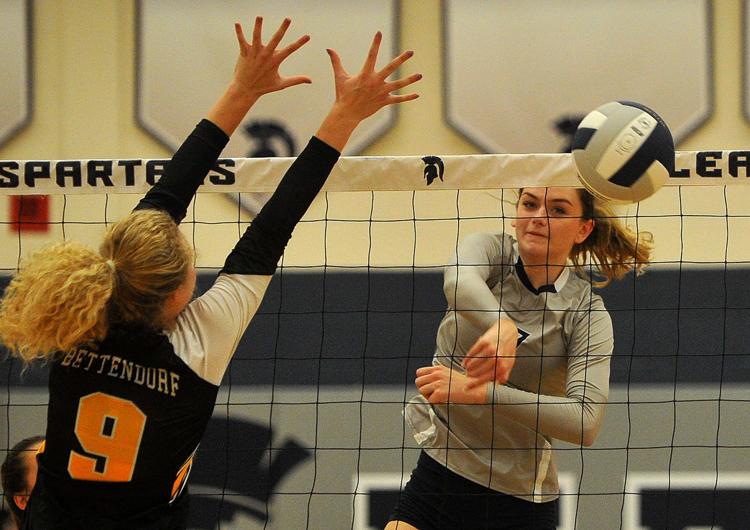 Bettendorf at Pleasant Valley volleyball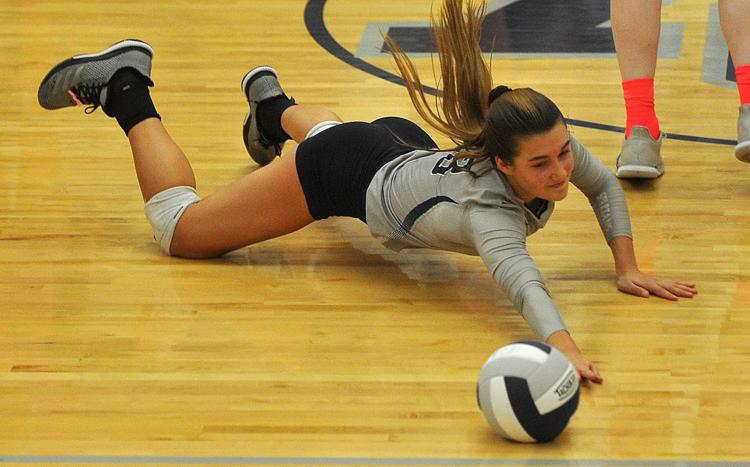 Bettendorf at Pleasant Valley volleyball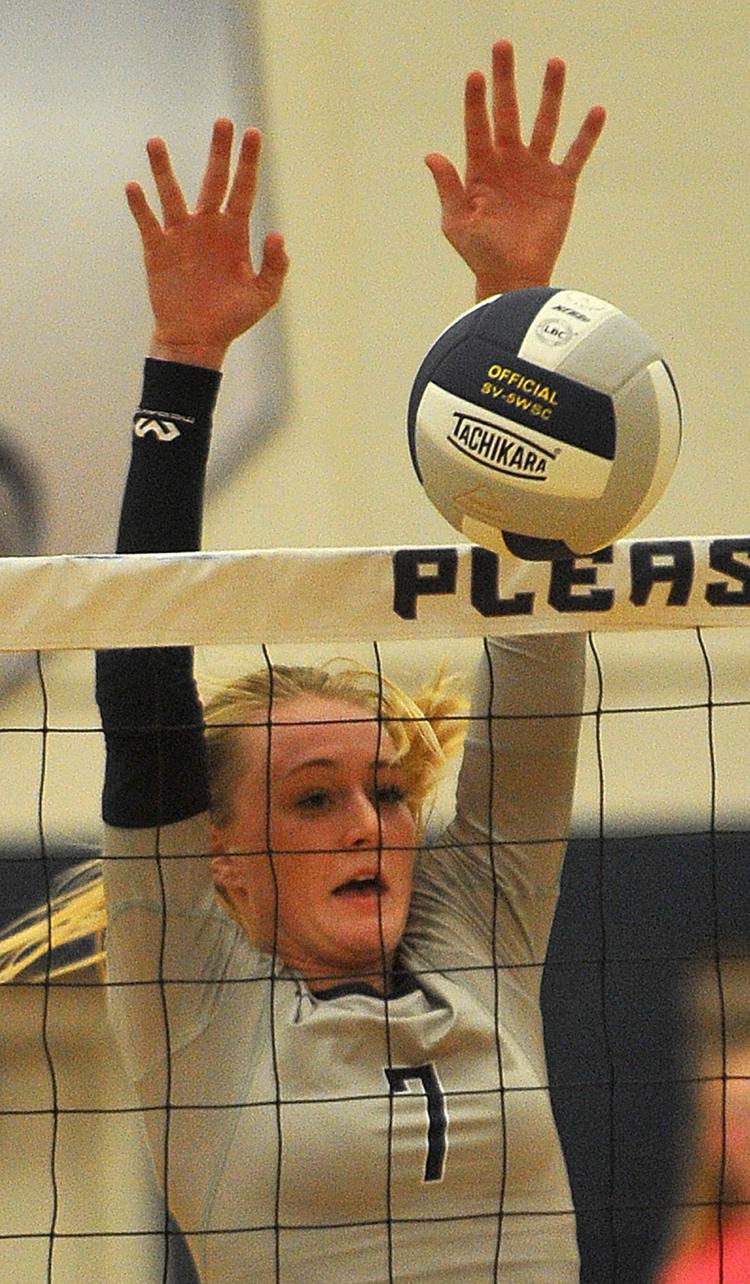 Bettendorf at Pleasant Valley volleyball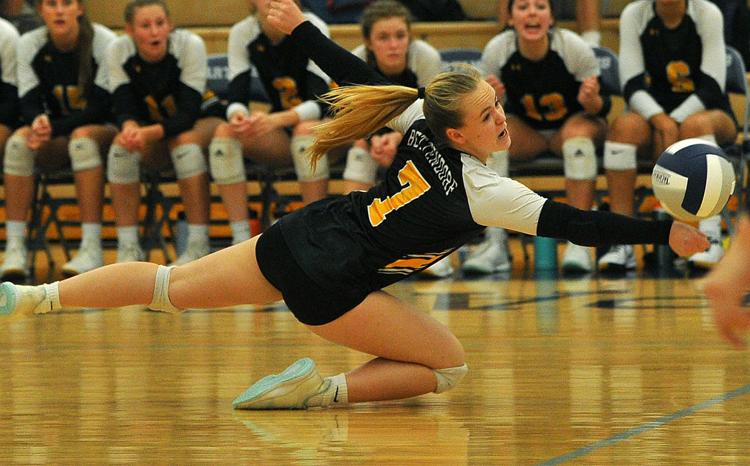 Bettendorf at Pleasant Valley volleyball