Nearly 365 days ago, Davenport Assumption's volleyball team waltzed into Pleasant Valley on senior night and prevented the Spartans from an outright Mississippi Athletic Conference championship.
Well, turnabout is fair play.
Class 5A eighth-ranked PV stymied 3A sixth-ranked Assumption from its first outright league title on the Knights' senior night Tuesday with a 25-23, 25-19, 28-26 sweep at Assumption High School.
"Our energy was just sky-rocketing," PV junior Erica Brohm said. "I don't think I've ever seen us be so energetic in a match. It was really fun.
"Our determination to win tonight was there. We wanted to have a share of that MAC title. That pushed us."
PV (21-5, 7-1) and Assumption (27-5, 7-1) go into the final week of the regular season tied for the conference lead. PV closes at home against Burlington, winless in MAC play. Assumption travels to The Pit in Eldridge to play third-place North Scott.
"A MAC title was one of our first goals as a team," said PV coach Amber Hall whose team shared the title with Bettendorf last year. "We wanted to carry on the tradition the girls previously set for us."
The Spartans were scrappy defensively, almost mistake-free from the service line and received a substantial boost from juniors Ilah Perez-Johnson and Alyssa Drinkard.
PV was 48 of 48 serving in the first two sets and 75 of 76 for the match. It was a stark contrast from the MAC opener when the Spartans had 20 service blunders in a five-set win over Davenport Central.
"They put a lot of service pressure on us," Assumption coach Bre Scherler said, "and their defense played so well tonight."
Perez-Johnson filled in for an injured Kaitlyn Morgan on the right side and delivered eight kills and hit at a .316 efficiency.
The 5-foot-9 junior had appeared in only 22 sets this season.
"It was a really good opportunity for me, and I'm proud of the whole team adjusting to me being in there," Perez-Johnson said. "It was such an amazing feeling."
Morgan suffered a concussion in practice last Thursday. The Spartans had only a couple of workouts fitting Perez-Johnson into the mix.
"She was just awesome tonight," Hall said. "She really filled some big shoes and had that confidence in herself. She didn't seem shaken."
Brohm had a match-high 14 kills and Emily Wood finished with 11 as freshman Kora Ruff distributed 42 assists.
In addition to Perez-Johnson, Drinkard stepped in and had seven kills and three blocks. Drinkard was particularly big in the closing stages of set one. She had two kills and a block in PV's final five points.
The Spartans used a 6-1 surge midway through the second set to get separation and build a 2-0 lead.
Assumption, which recognized its eight seniors before the match, never could get into an offensive rhythm.
The Knights didn't have anyone with double-digit kills. Anna Vonderhaar had eight kills and Emma Schubert tallied six. Carly King and Vonderhaar teamed for 11 blocks, and Lea Nelson accumulated 23 assists.
Even without its usual offensive firepower, Assumption nearly extended it to a fourth set. Scherler's team overcame six match points. It had one set point of its own, too.
PV, though, scored the final three points on an Assumption net violation and an attack error followed by a Perez-Johnson kill down the line.
"We had moments of greatness and other times we weren't so great," Scherler said. "The third set, we were hoping to pull out a miracle. You can't win games on miracles. You need to be solid the entire night.
"We just had a few things break down with us."
The Spartans immediately exhaled ... and then celebrated.
"These girls always have to keep it interesting," Hall said. "You knew Assumption wouldn't roll over and die. We had to have the mentality to finish the match.
"They're teenage girls who like to push the envelope at times."
And PV has plenty of pep in its step for the stretch run.
"This gives us so much confidence," Brohm said. "We know we can play like this now. It it is going to give us a lot of belief moving forward."
100918-PV-Assumption-volleyball-001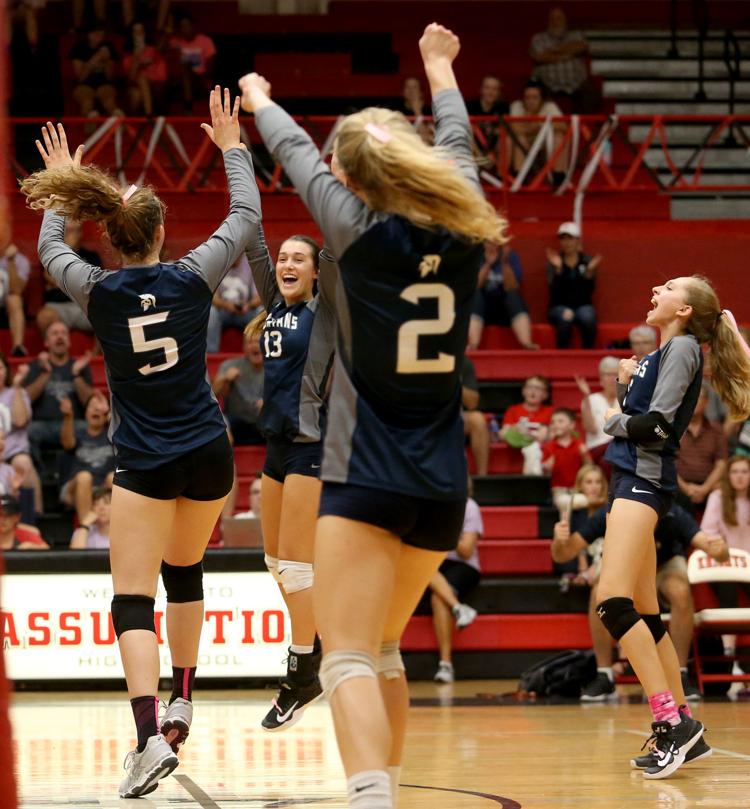 100918-PV-Assumption-volleyball-002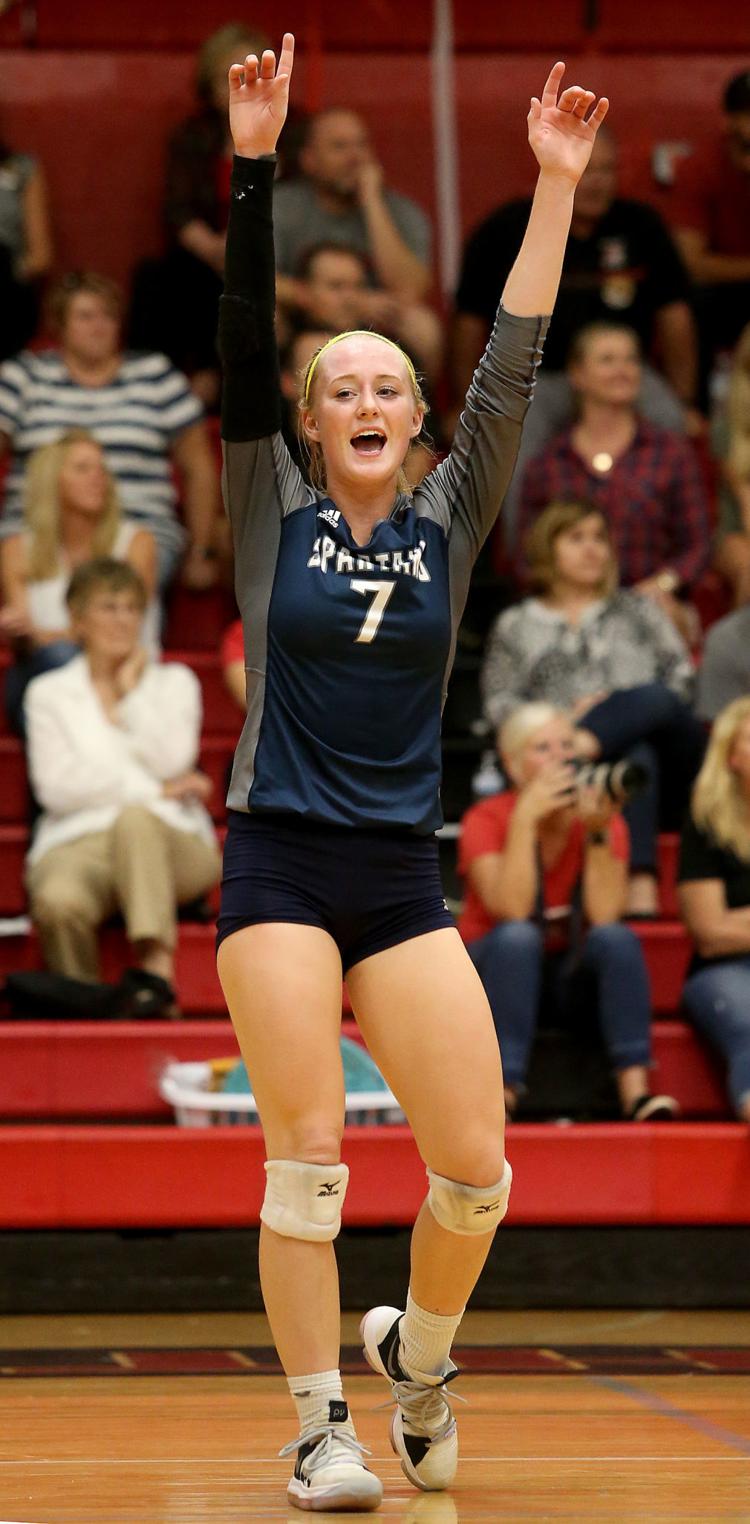 100918-PV-Assumption-volleyball-003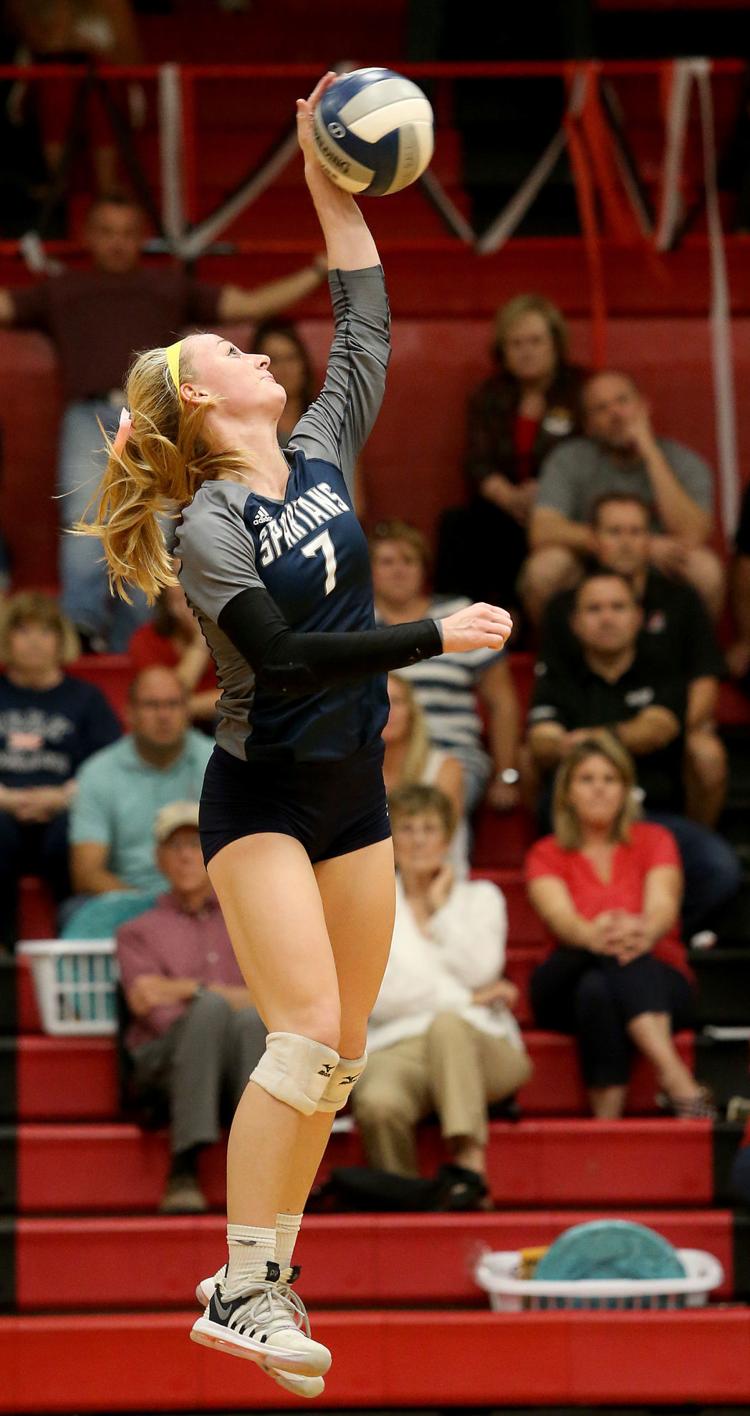 100918-PV-Assumption-volleyball-004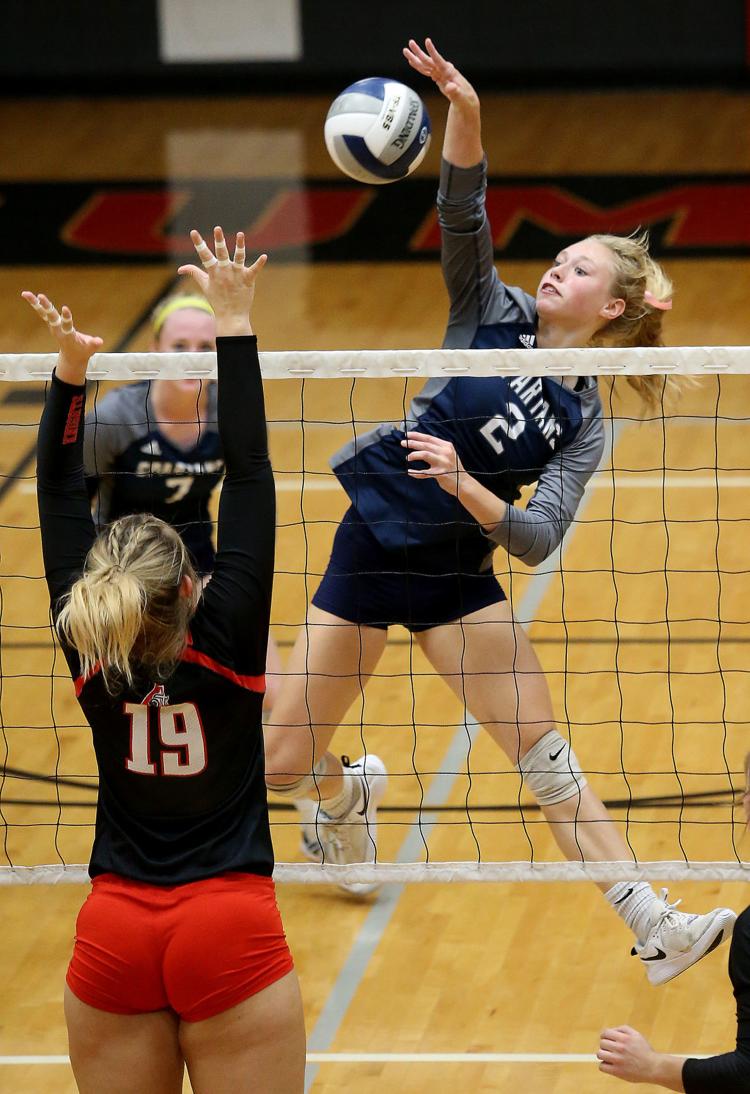 100918-PV-Assumption-volleyball-005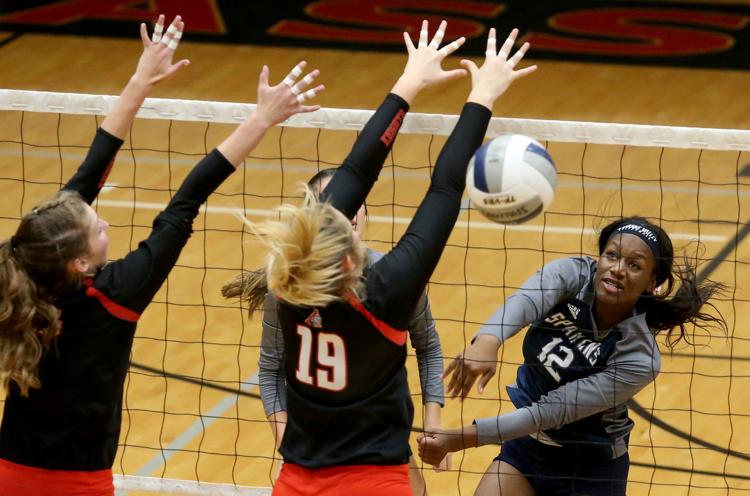 100918-PV-Assumption-volleyball-006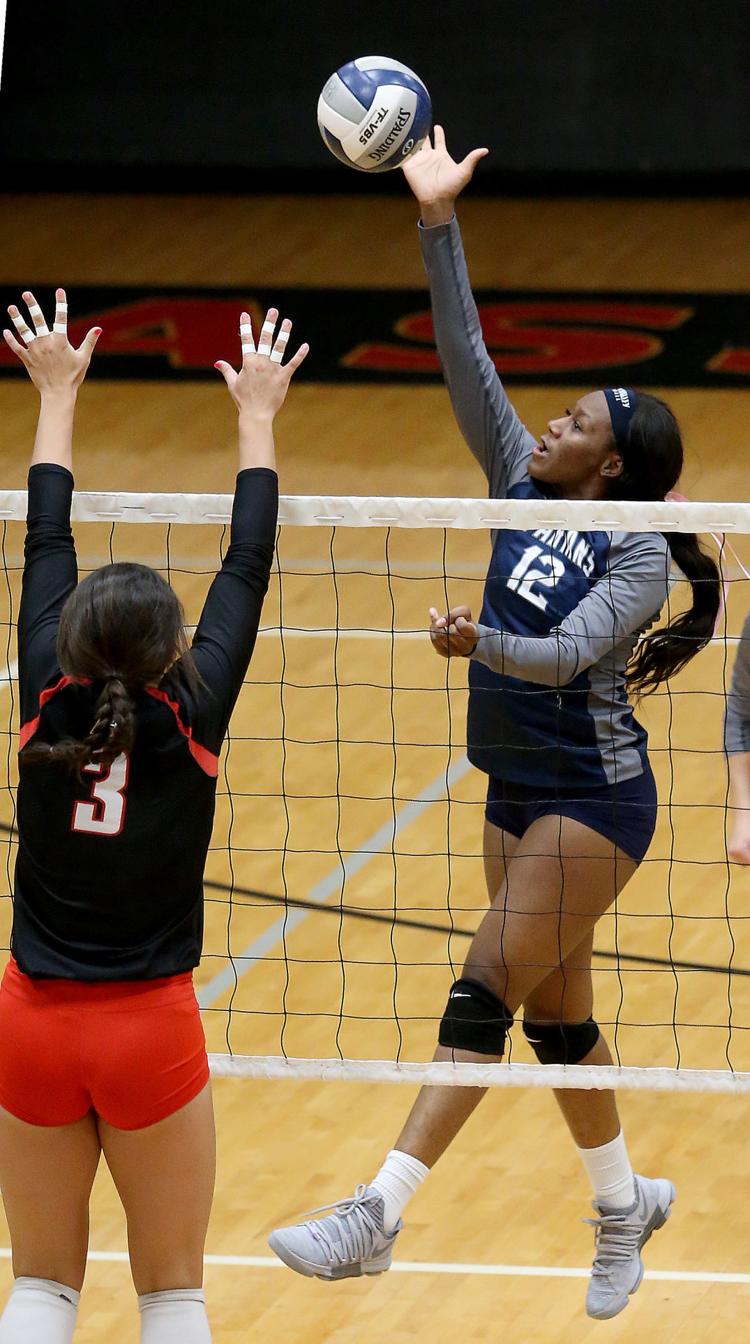 100918-PV-Assumption-volleyball-007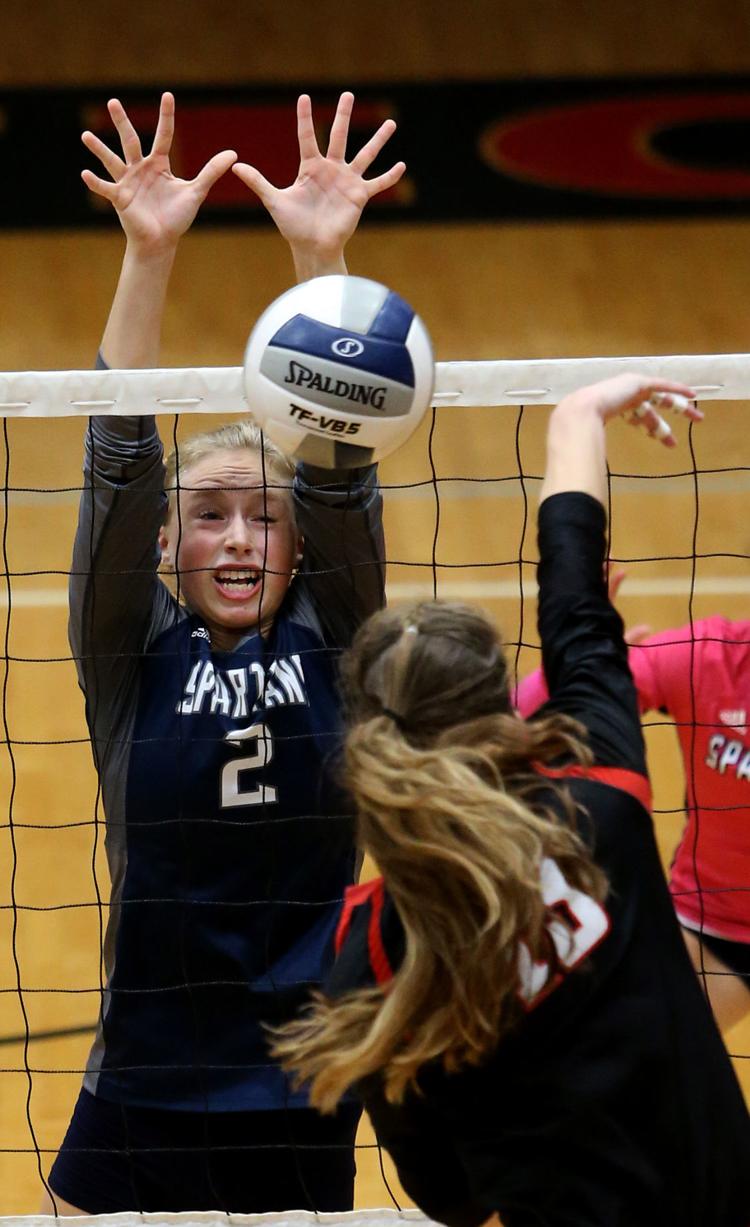 100918-PV-Assumption-volleyball-008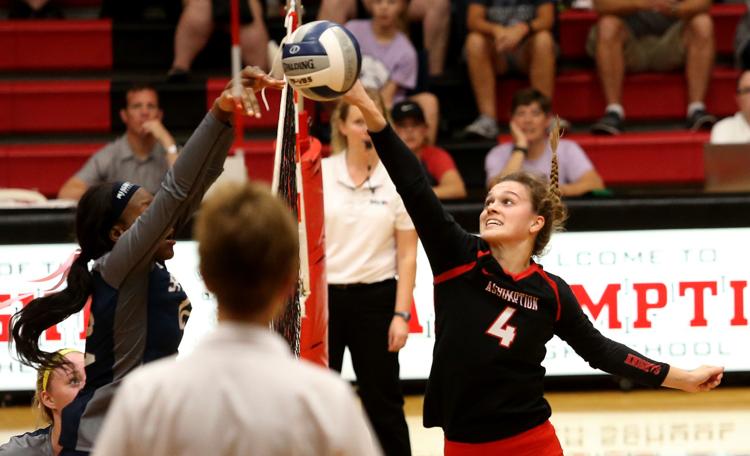 100918-PV-Assumption-volleyball-009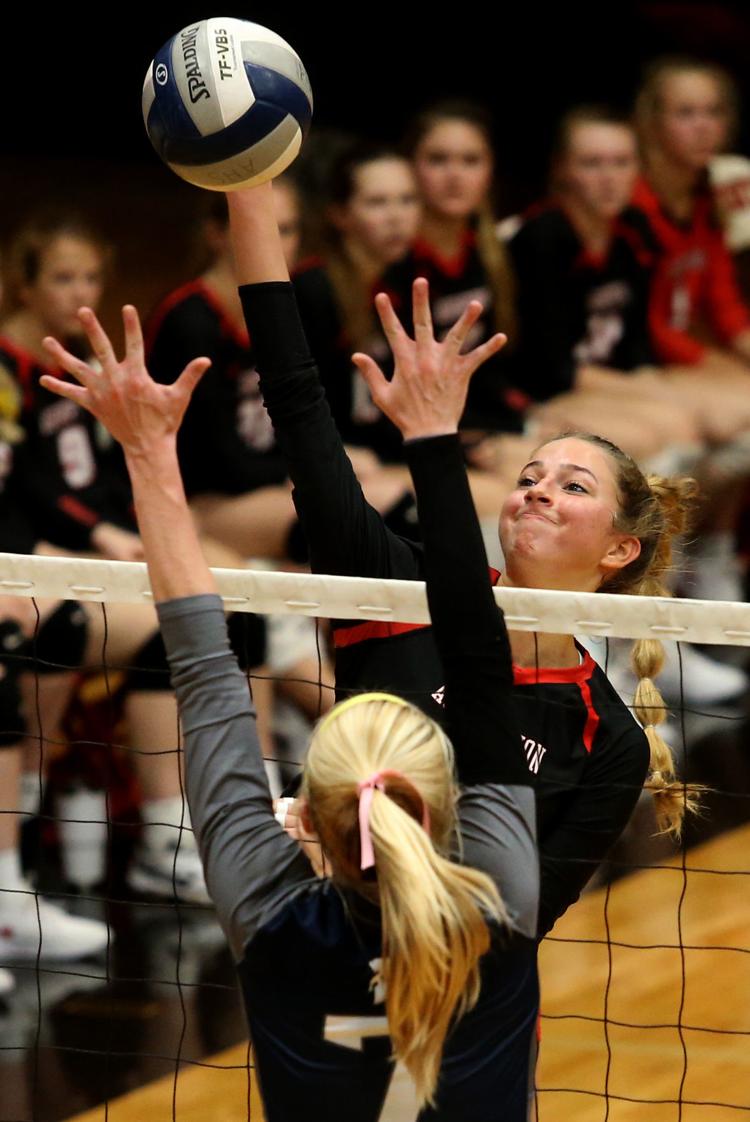 100918-PV-Assumption-volleyball-010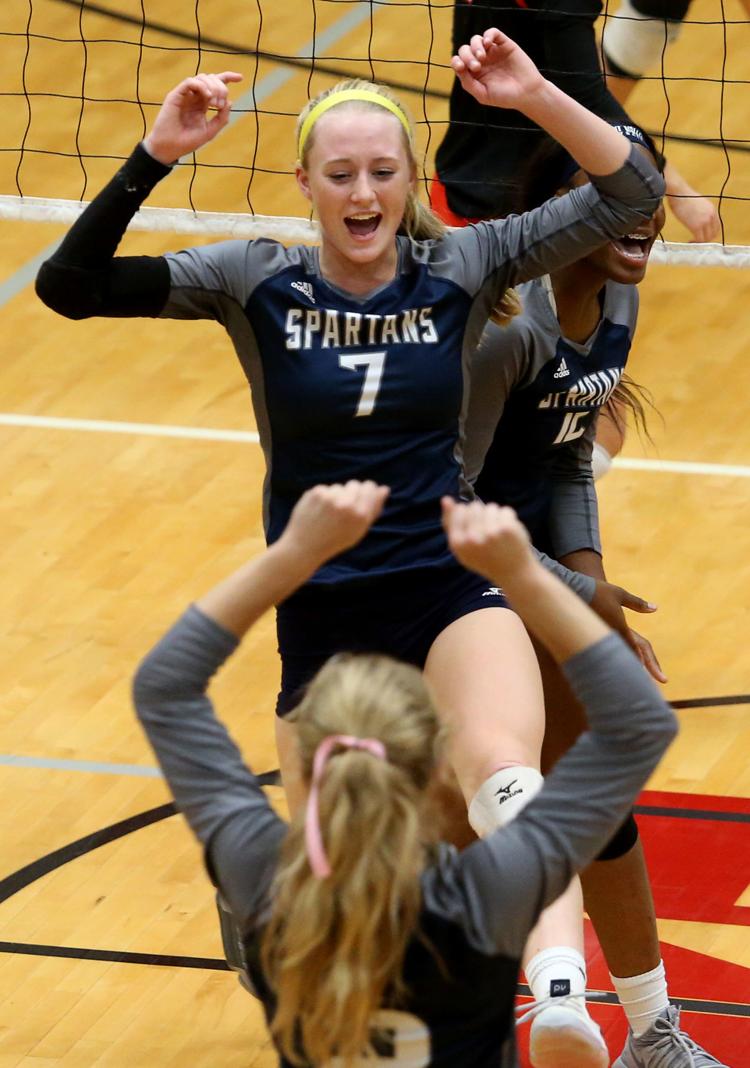 100918-PV-Assumption-volleyball-011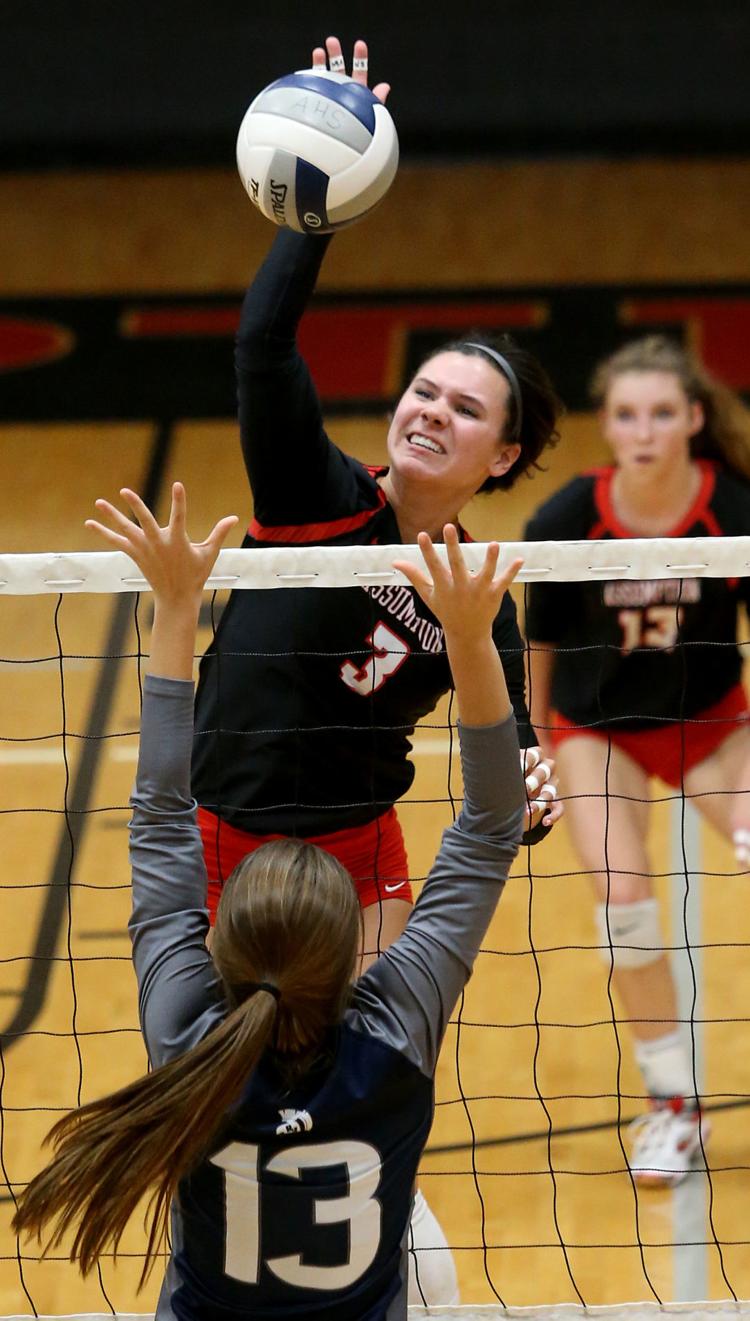 100918-PV-Assumption-volleyball-012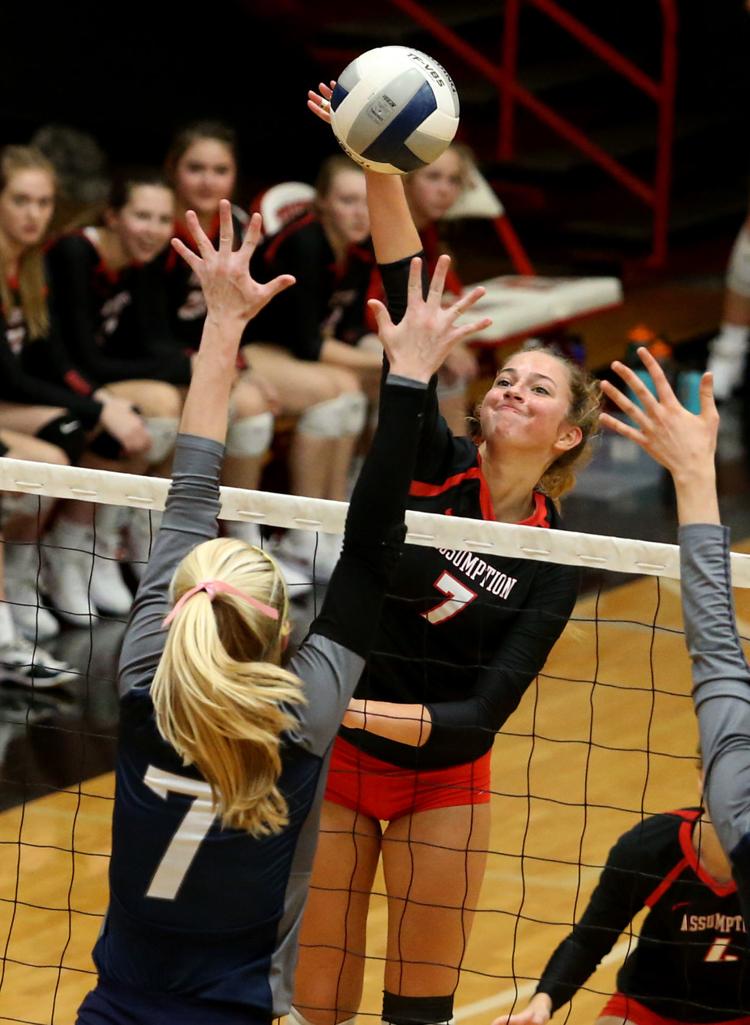 100918-PV-Assumption-volleyball-013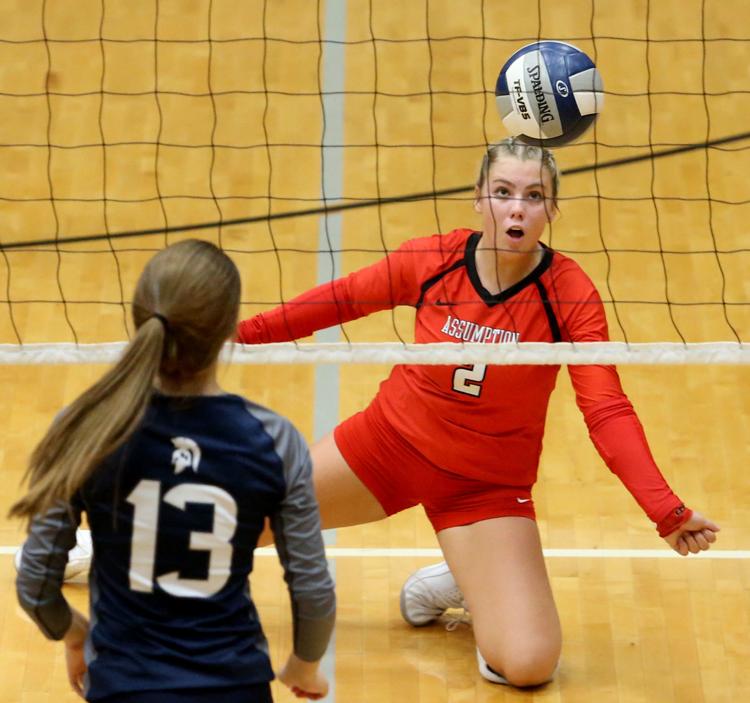 100918-PV-Assumption-volleyball-014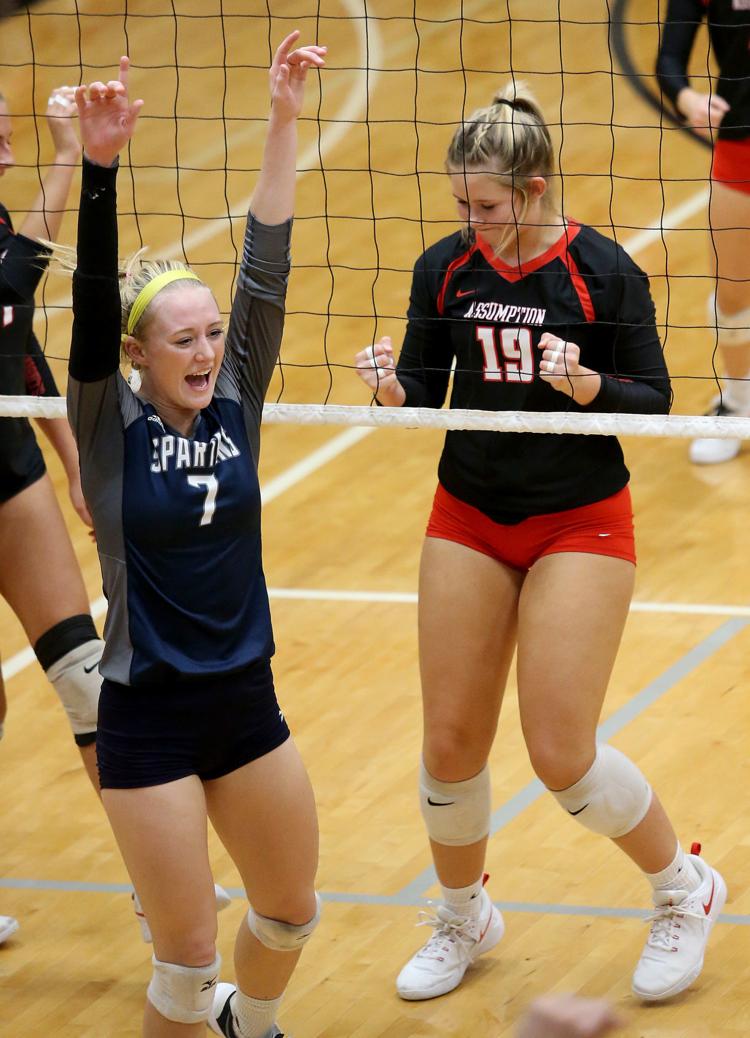 100918-PV-Assumption-volleyball-015