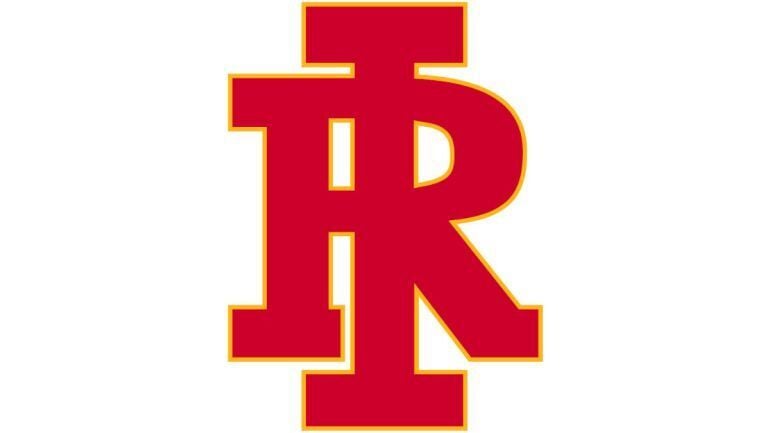 The Rock Island High School volleyball team relied on two key underclassmen — junior Nevaeh Robinson-Cunningham and sophomore Addie Bomelyn — to overpower United Township in a late season Western Big 6 Conference battle at the Panther Den in East Moline on Tuesday night.
The Rocks maintained their hold on second place in the conference with the 25-9, 25-12 victory to improve to 16-9, 11-3 in the WB6. United Township fell to 2-17, 2-10.
"It was great for us to get strong performances out of Nevaeh and Addie in particular, and we came into the match focused on developing more consistency and taking care of business on our side of the net," Rock Island coach Morgan Gray said. "We had an excellent team effort tonight, especially considering the personnel changes we made in the middle."
Robinson-Cunningham's coming out performance featured 6 kills, 2 blocks and 4 assists, and Bomelyn's overall excellent game was highlighted by 3 kills, 5 blocks, 4 assists, 4 digs and 2 aces.
"We had trouble getting on track against Rock Island. They are an excellent serving team for one thing, and missing our middle blocker due to injury created problems in our rotation and passing game," UT coach Kylie Kuffler said. "We did, however, create some very long and competitive points and I love that our players refuse to quit on each other."
Rock Island ran out to leads of 6-0, 8-1 and 16-3 in the first set as senior Sophia Sigler (2 aces, 9 assists, 5 digs and 2 kills) served the Rocks into the early lead, and Bomelyn, senior Emily Allison (5 kills, 2 assists, 1 ace) and senior Grace Gustafson (5 kills, 3 digs and 3 assists) provided the early power at the net.
Late in the first set, Robinson-Cunningham, and junior Kayla Rice (3 kills, 3 blocks and 3 assists) took over to keep UT from gaining its footing, and a kill by Gustafson sealed the 25-9 win.
"We did an excellent job of setting up our hitters, and notably, getting great positioning at the net for blocks that converted to easy points," Gray said. "To build the consistency we are working to achieve, it's important to cover the entire court defensively and string together scoring opportunities in order to control the pace of the game, and we did just that."
The second set, also won by Rock Island in lopsided fashion, featured three consecutive scores on blocks by Bomelyn, and six straight points in the middle of the set by Bomelyn and Robinson-Cunningham.
UT's night was not without high points, as senior Brooklyn VanOpdorp adjusted to her new middle position with 6 digs, 5 assists, 2 kills and 1 ace. Senior Nicole VanTieghem also provided the steady leadership her team has counted on all season, with 5 kills, 2 assists, 2 digs and 1 ace. Additionally, two juniors and one sophomore earned the praise of their coach.
"We are constantly looking to build for the future, and tonight Paige Hawkins and Teegan Rice really stepped up for us, and Ella Harris played great defense to keep the ball alive in critical situations," Kuffler said.
Gray has her team pointed toward the postseason.
"Coming off of the COVID-affected season last spring, we have accomplished many of our goals," Gray said. "We didn't get the conference title, but second place is something to be proud of in its own right, and we have a great chance to excel in the Galesburg Regional." 
UT still has Quincy and Sterling on its schedule to end WB6 play, and will the face Big 6 champ Moline in the first round of the regional in two weeks.
"Our goal is to finish the conference season by playing competitively against two teams that we match up well against, and then, anything can happen in regional play," said Kuffler.