CEDAR RAPIDS — Even before any player could work up a sweat on the court Thursday morning, adversity struck Pleasant Valley's volleyball team. 
On the opening point of its Class 5A state semifinal match, PV senior Kaitlyn Morgan went up for an attack and landed awkwardly near the net. The Western Illinois commit and right side hitter had to be helped off the floor.
"Kaitlyn is a huge player for us, a huge block and a huge swing," senior Erica Brohm said. "Losing her kind of upset our rhythm."
Seventh-ranked PV hung tough for a set without Morgan, but third-ranked West Des Moines Valley flexed its muscles after that to record a 25-23, 25-13, 25-16 victory in an hour, 16 minutes at the U.S. Cellular Center.
Valley (42-4) plays top-ranked Cedar Falls for the championship at 10 a.m. Friday. The Tigers are seeking their first state crown.
PV, in the state's final four for the first time in seven years, closed the season at 30-6. Half of those defeats came to Valley.
"We've been right there with them every single time we've played them," setter Kora Ruff said. "We wanted to try and redeem ourselves this time, but some things don't go as planned."
Morgan, who had a team-high 11 kills and five blocks in Tuesday's quarterfinal, suffered a dislocated left knee according to PV coach Amber Hall.
When Morgan returned to the bench area before the start of the second set, she had ice wrapped around it and was using crutches.
"She was in a lot of pain," Hall said. "After she went down, the girls were like, 'Alright, it is fine and move on.'
"But when they saw Kaitlyn wrapped up and on crutches, it was like, 'Oh, wow. That's not good.'"
Ruff admitted PV played for its teammate in that first set.
"We played with our hearts, but that took a lot of our energy and affected the next two sets," Ruff said.
PV hung around in the opening set.
It was within a point on three occasions late — 22-21, 23-22 and 24-23 — but two service errors and a Hayden Kubik kill ended the set.
"We were playing with heart, passion, and the mentality nothing was going to hit the floor in that first set," junior Emily Wood said. "We had a good block up there, but we struggled after that.
"Mentally, we were swayed a little bit."
With an aggressive serve, Valley bolted to a 13-2 lead in the second set. Hall burned both of her timeouts in the set by the 11th point.
"They have a very strong serve," Hall said. "We knew that and practiced that, but this is such a mental game. I'm not going to blame the injury, but we couldn't regain our focus on what we wanted to do and accomplish."
The Tigers used a strong service run from Dayna Dunnwald to break free in the third and build a 15-6 cushion.
Kubik finished with a match-high 15 kills as Valley hit better than .420 the final two sets.
"Everything was going our way," Kubik said. 
With Morgan's injury, PV had to juggle its lineup. Sophomore Arra Cottrell saw time at right side along with junior Hailey Halupnick.
"The silver lining is with Kaitlyn getting hurt, it did allow some girls the chance to experience state and be in a pressure situation," Hall said. "I'm really proud of how we continued to fight in that third set."
Wood led the Spartans with 11 kills and six digs. Ilah Perez-Johnson recorded nine kills while Chloe Cline had four blocks.
Ruff distributed 20 assists.
"I think people kind of underestimated us going into the season," Wood said. "We were ranked fifth and then got dropped down. I don't think anybody expected us to be this far, but we knew as a team we were better than that."
The Spartans say goodbye to five seniors who saw court time — Brohm, Perez-Johnson, Morgan, Claire Bebow and Sara Hoskins.
Brohm has been a three-year starter.
"My friends, my coaches is what I'm going to remember," Brohm said. "That is what volleyball is all about, making those connections and relationships."
PV does have a strong foundation back with Ruff, Wood and Cline.
"It'll be our goal next year to get back, to do everything we can not to feel this again," Wood said. "We got past that regional final. Now, this is the barrier we need to cross next year and hopefully get that championship."
111419-IASVB-015a.jpg
111419-IASVB-012a.jpg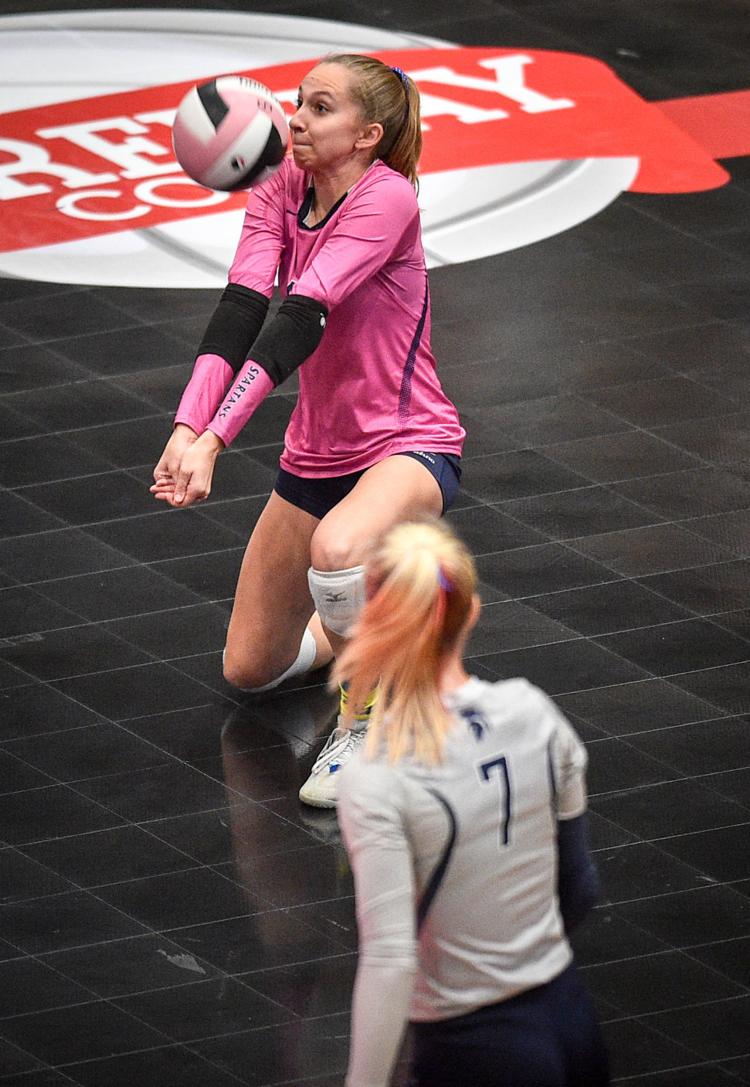 111419-IASVB-019a.jpg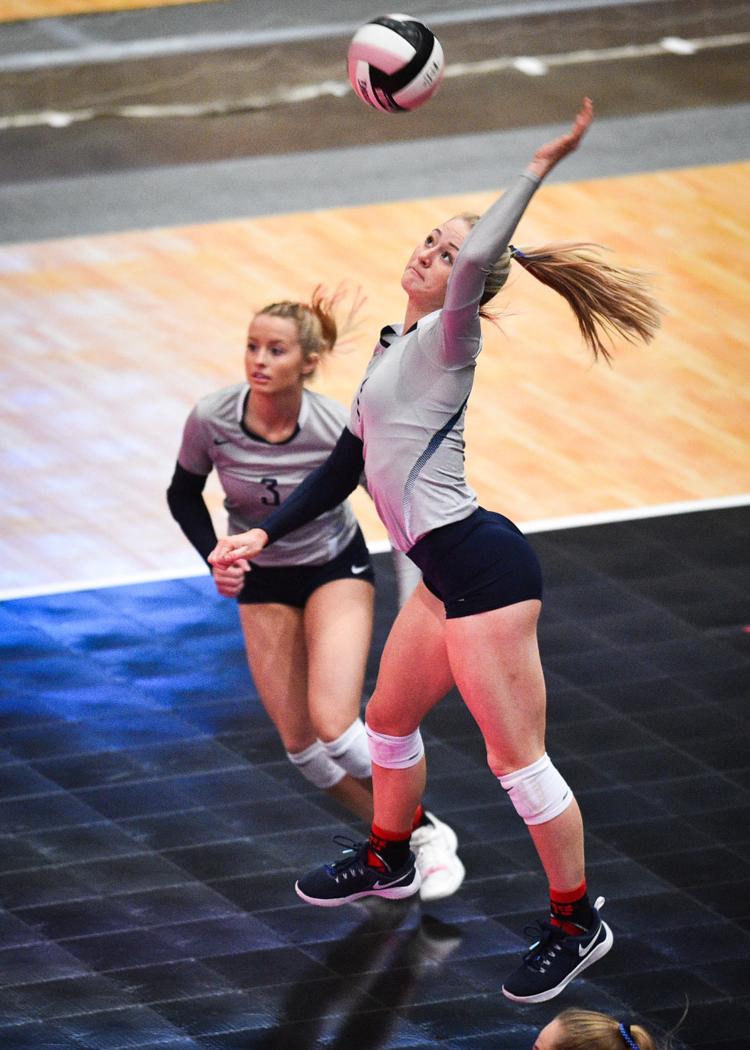 111419-IASVB-020a.jpg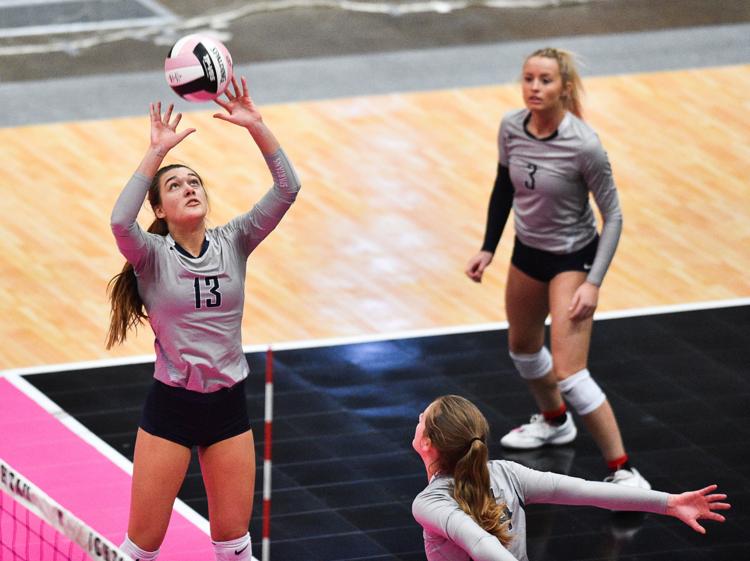 111419-IASVB-021a.jpg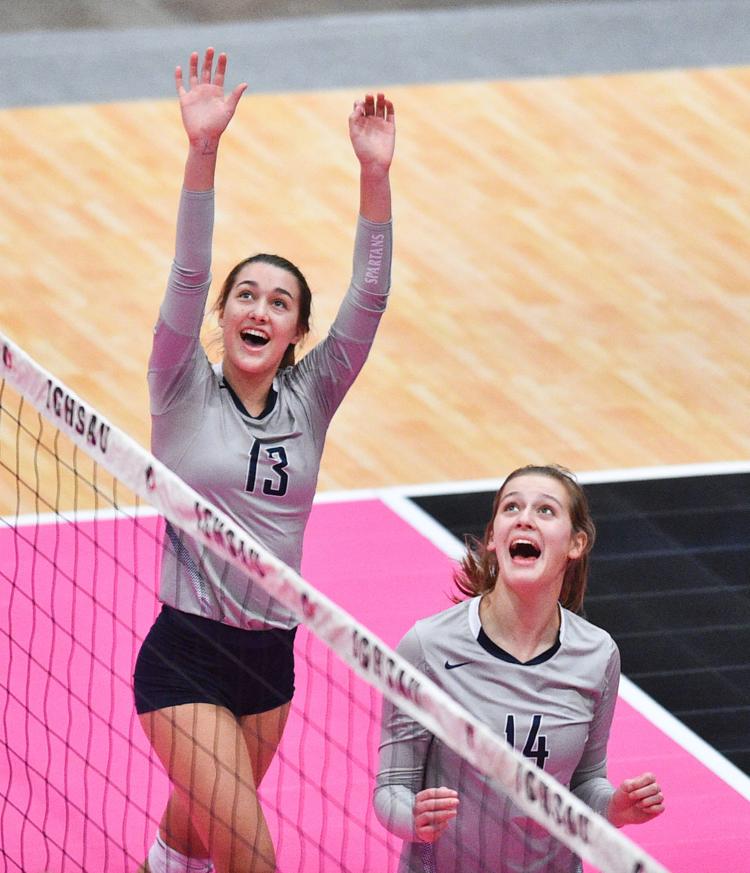 111419-IASVB-027a.jpg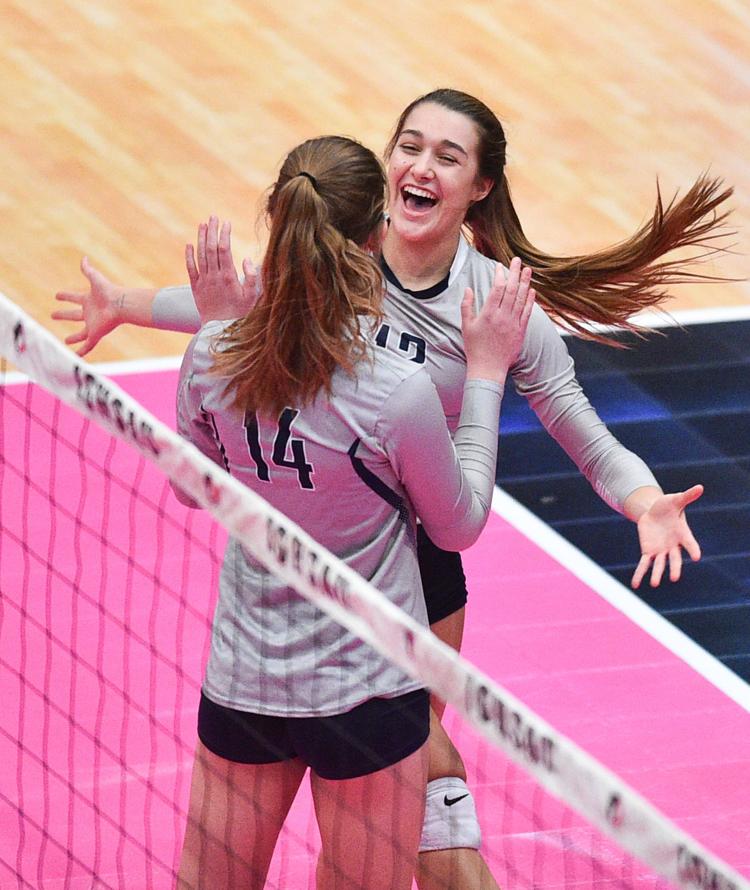 111419-IASVB-033a.jpg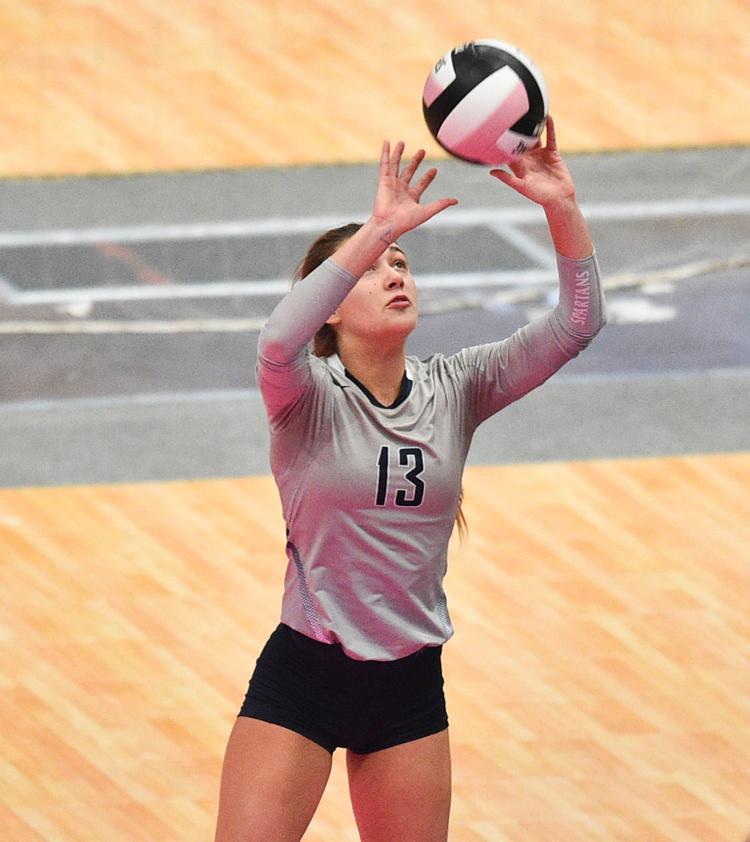 111419-IASVB-035a.jpg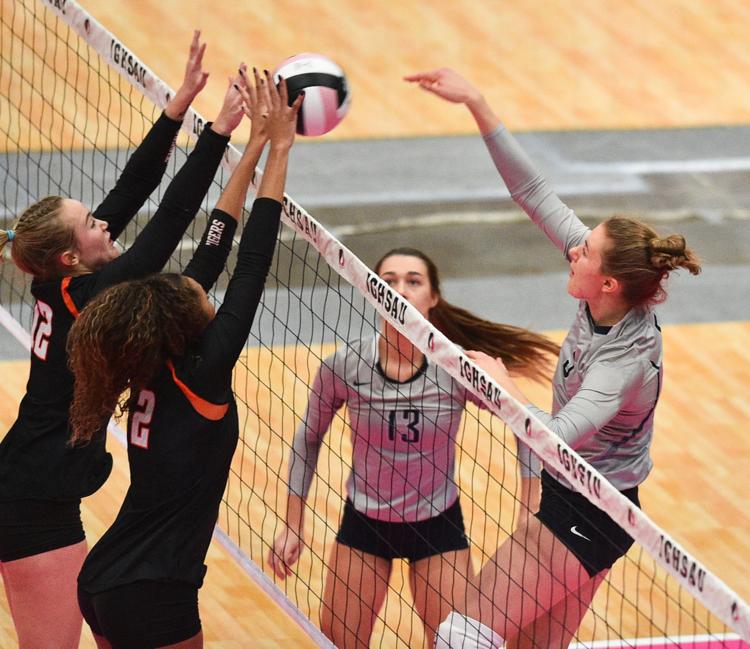 111419-IASVB-037a.jpg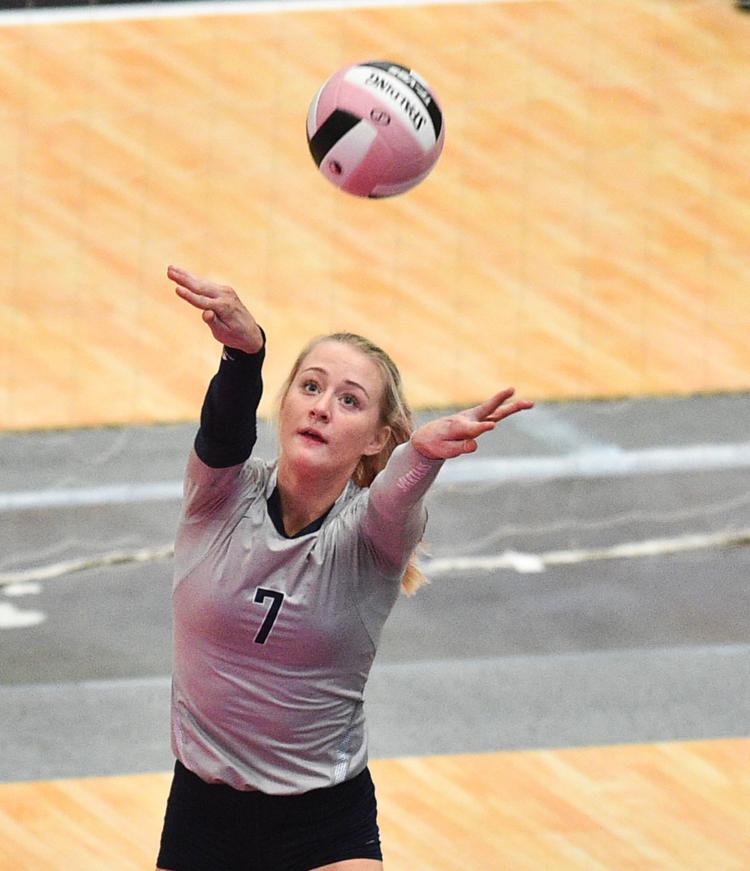 111419-IASVB-038a.jpg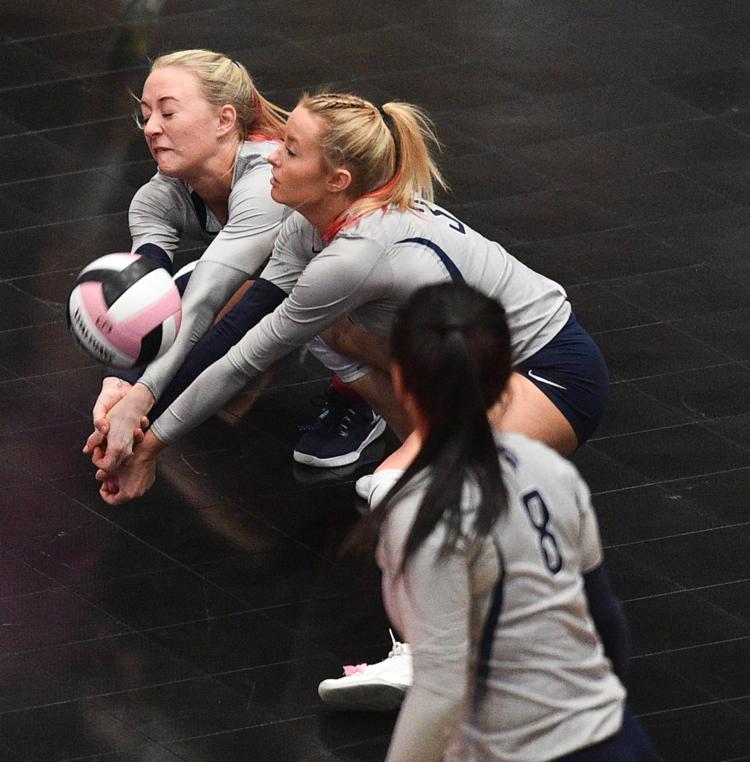 111419-IASVB-039a.jpg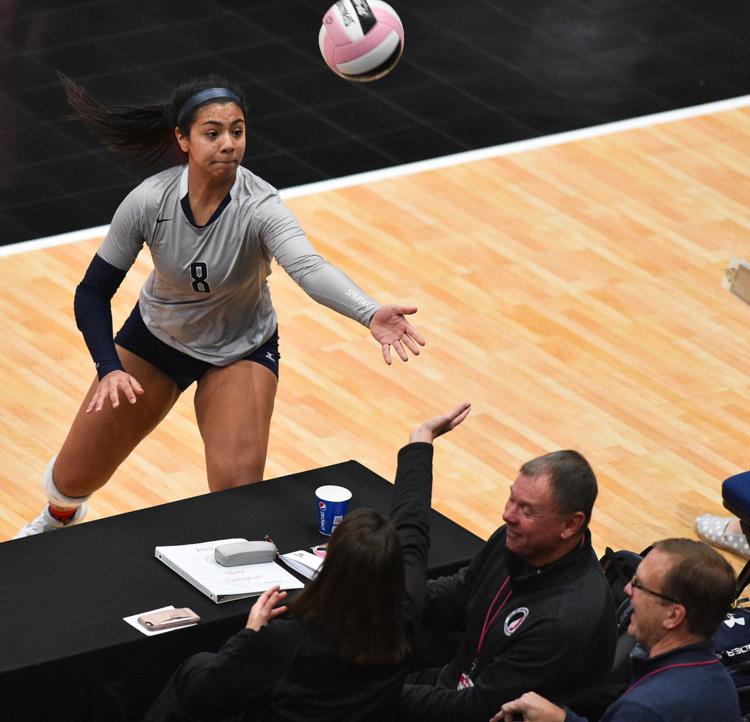 111419-IASVB-044a.jpg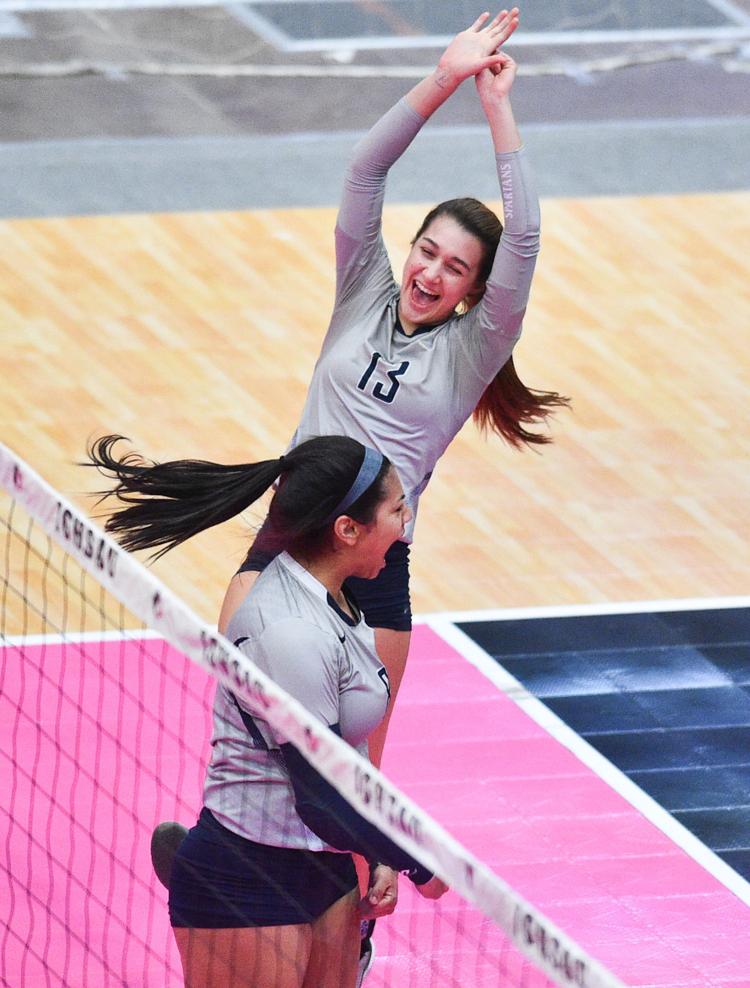 111419-IASVB-054a.jpg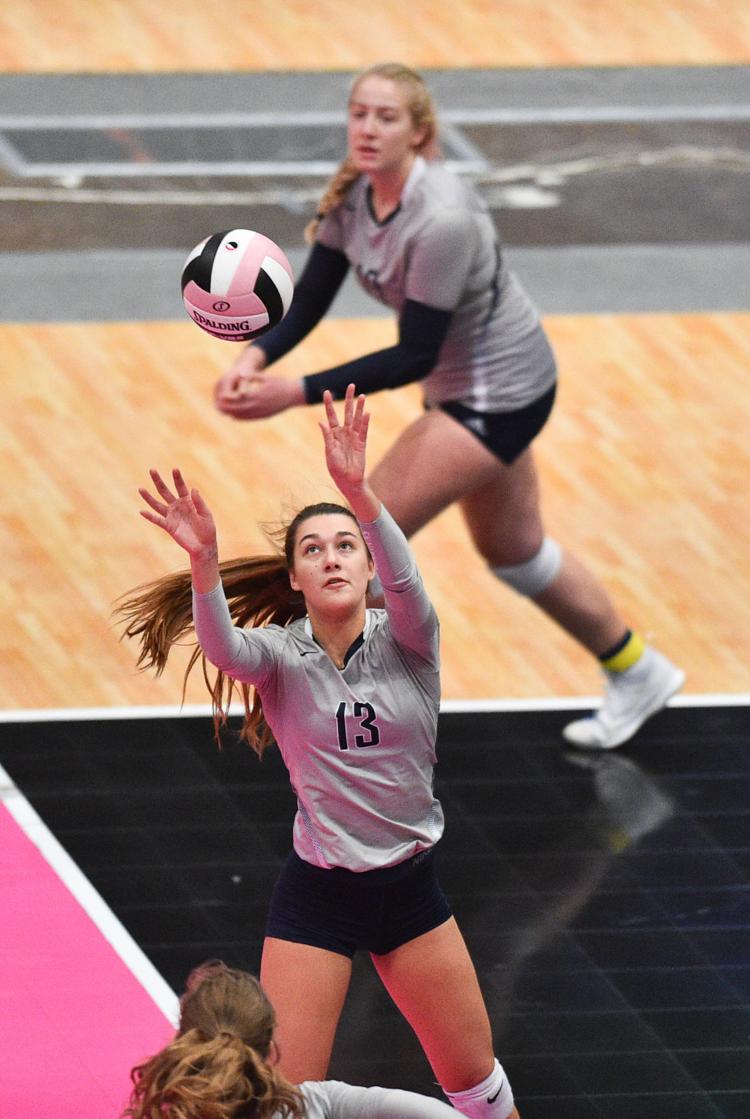 111419-IASVB-055a.jpg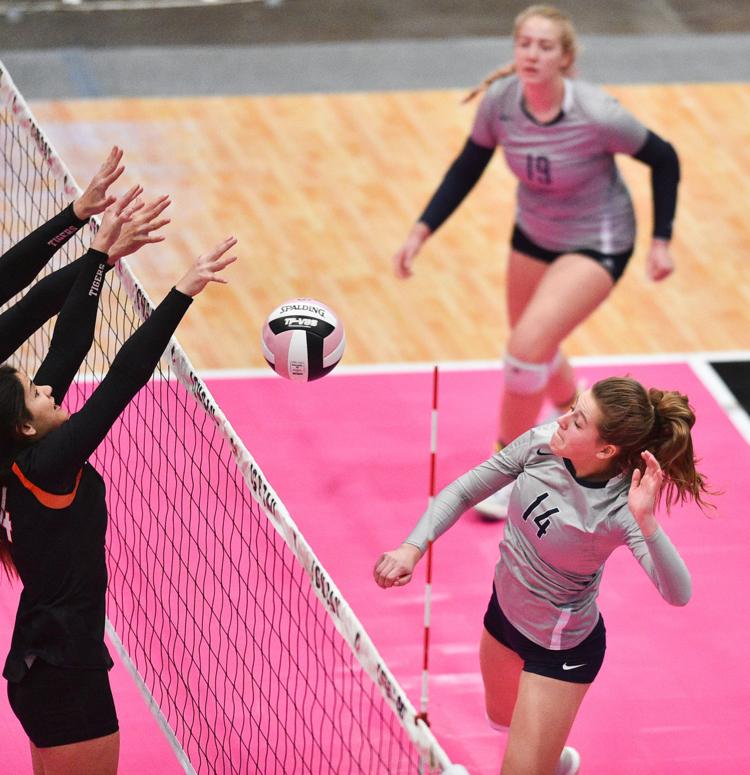 111419-IASVB-059a.jpg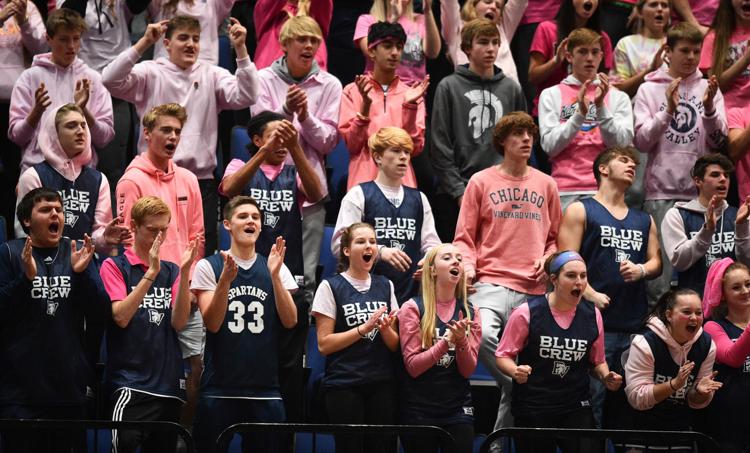 111419-IASVB-060a.jpg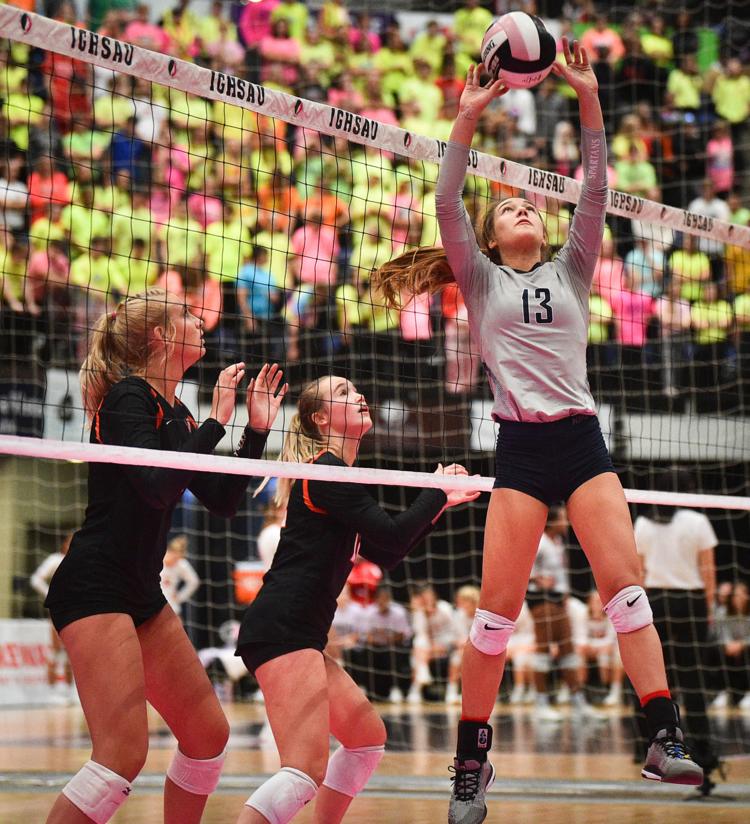 111419-IASVB-062a.jpg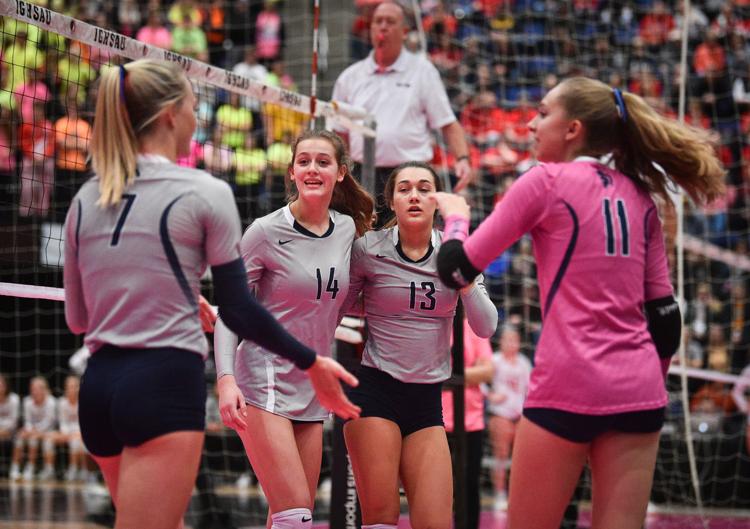 111419-IASVB-063a.jpg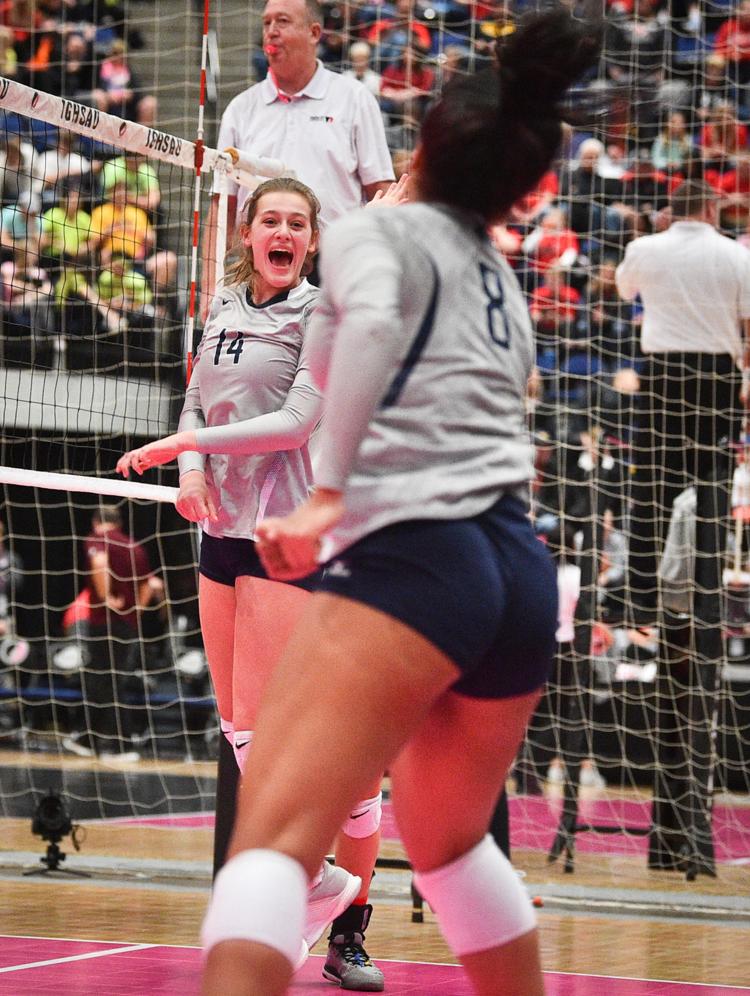 111419-IASVB-067a.jpg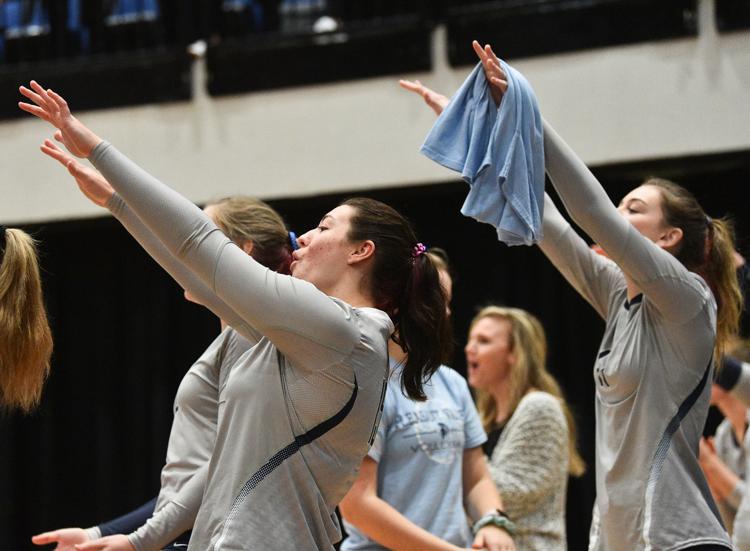 111419-IASVB-068a.jpg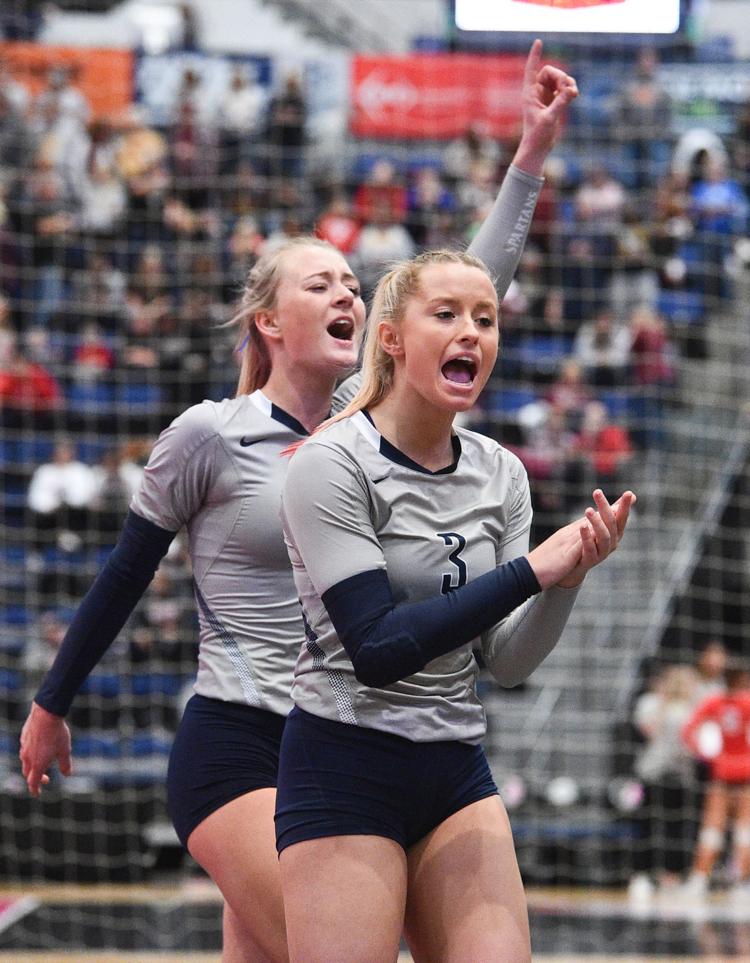 111419-IASVB-069a.jpg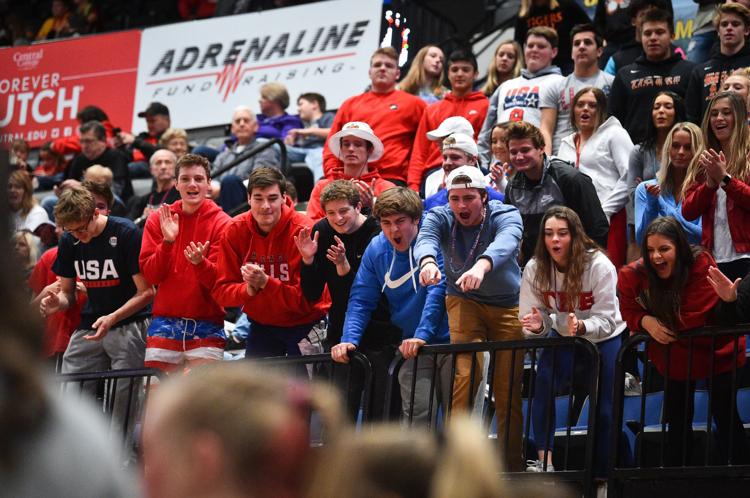 111419-IASVB-072a.jpg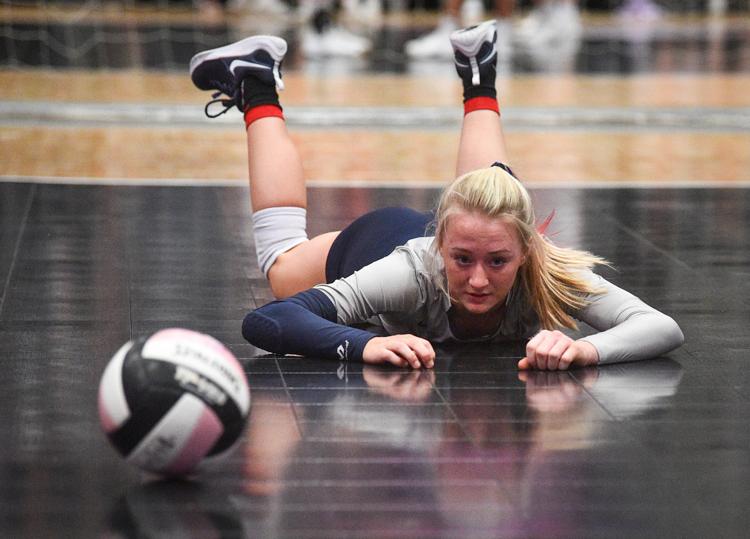 111419-IASVB-073a.jpg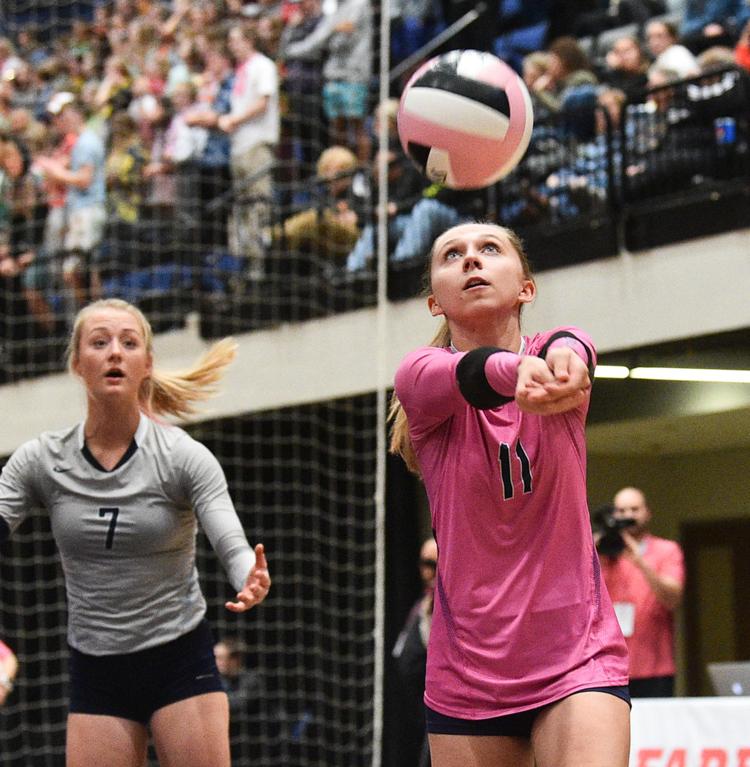 111419-IASVB-079a.jpg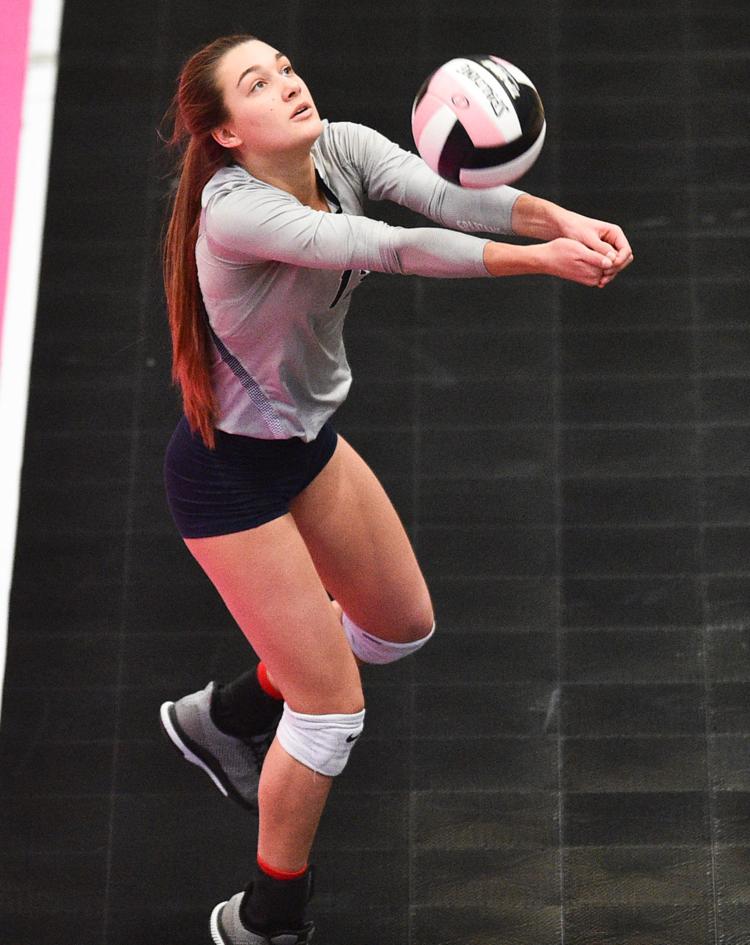 111419-IASVB-090a.jpg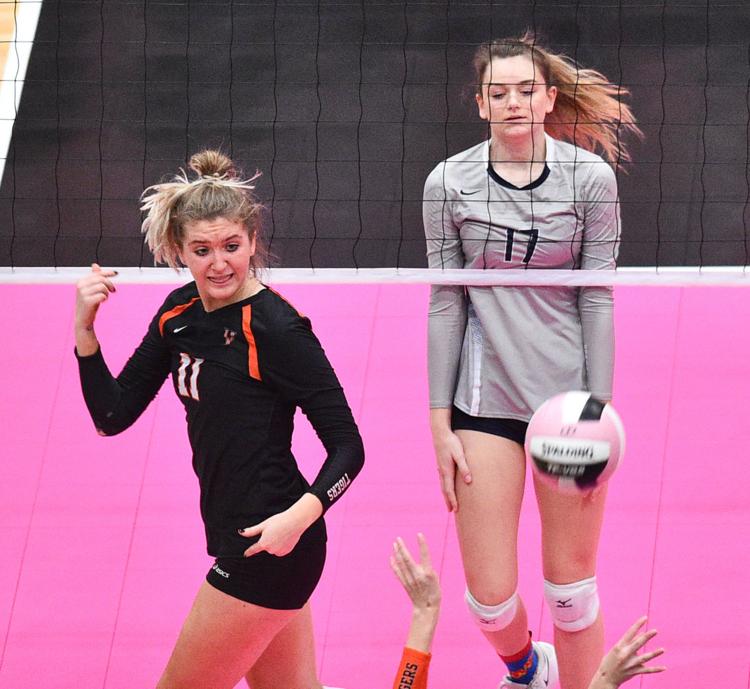 111419-IASVB-098a.jpg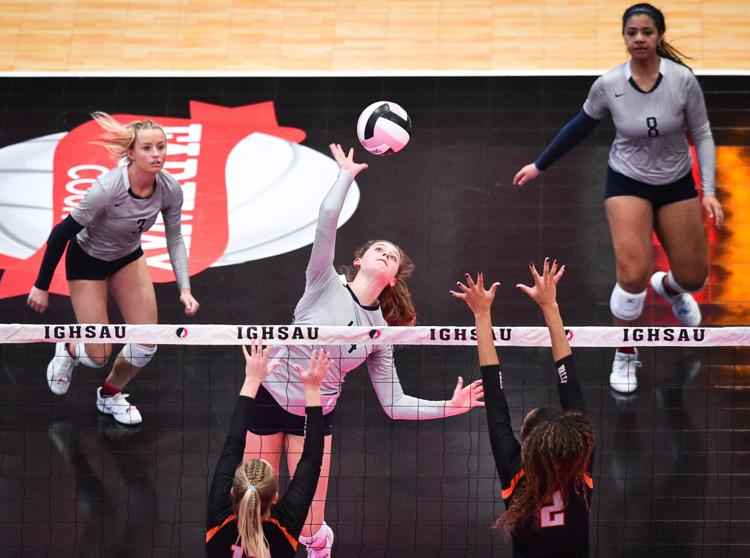 111419-IASVB-100a.jpg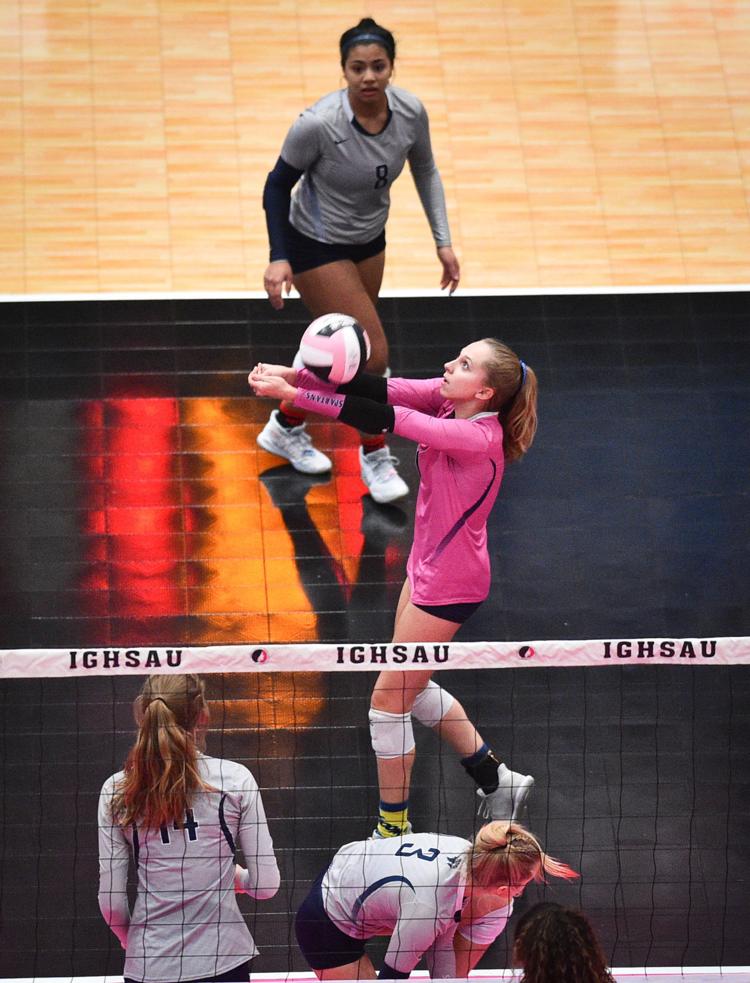 111419-IASVB-101a.jpg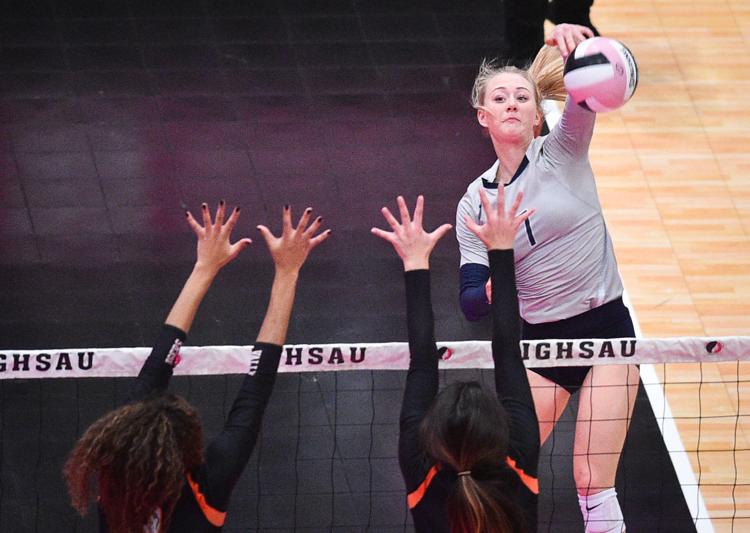 111419-IASVB-106a.jpg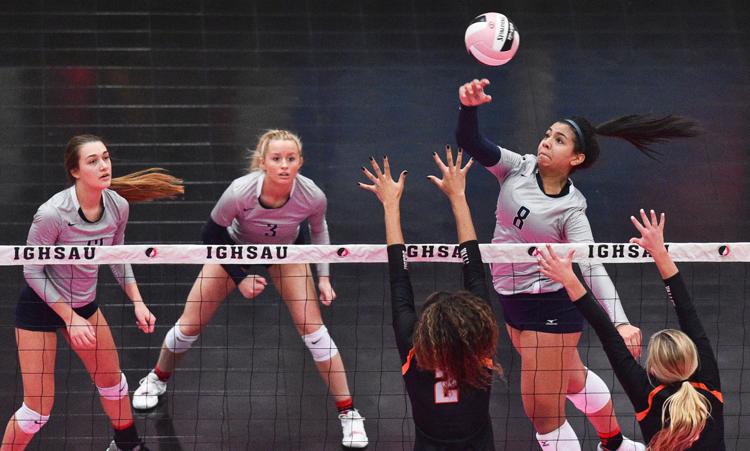 111419-IASVB-107a.jpg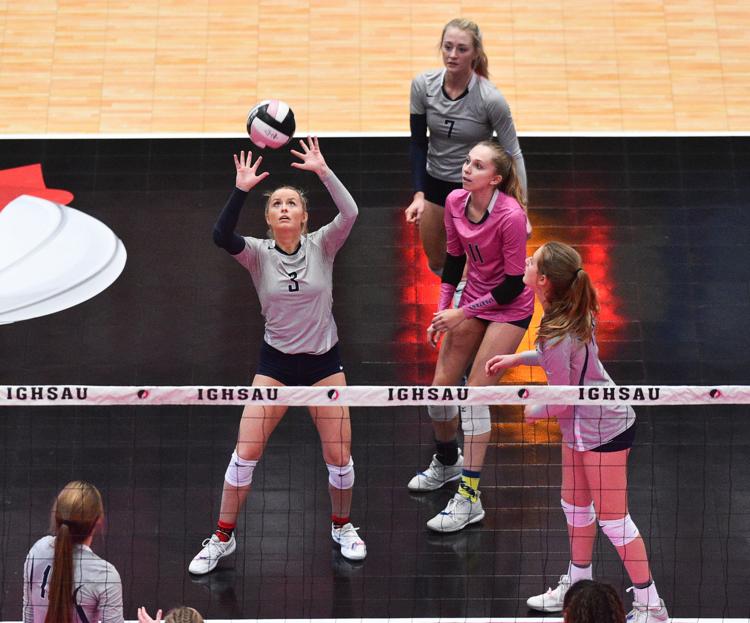 111419-IASVB-108a.jpg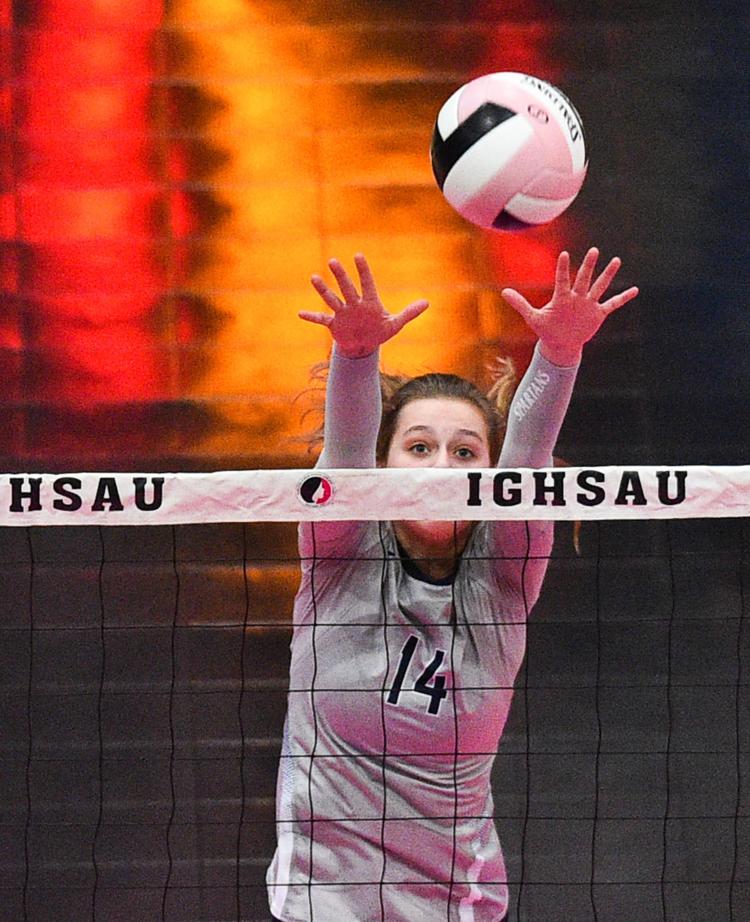 111419-IASVB-111a.jpg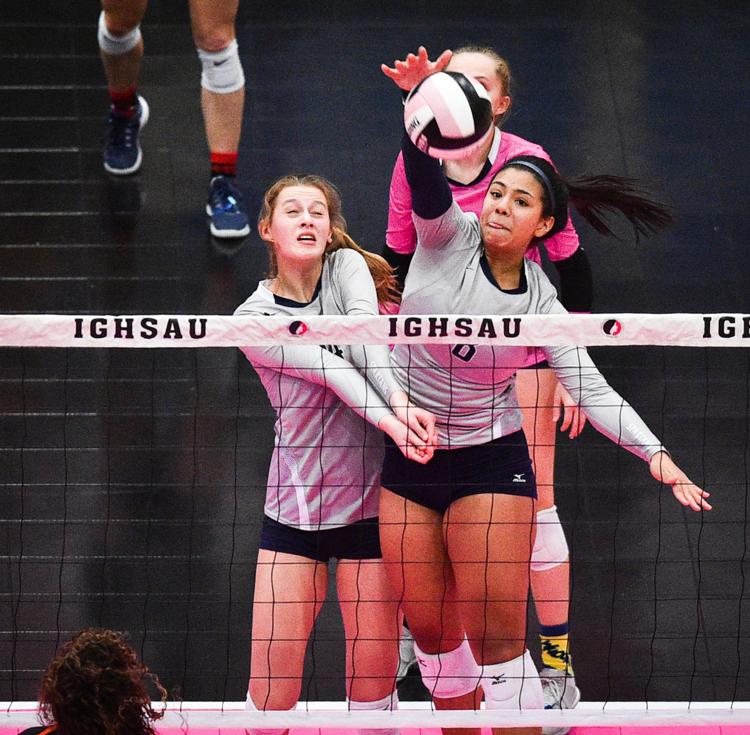 111419-IASVB-118a.jpg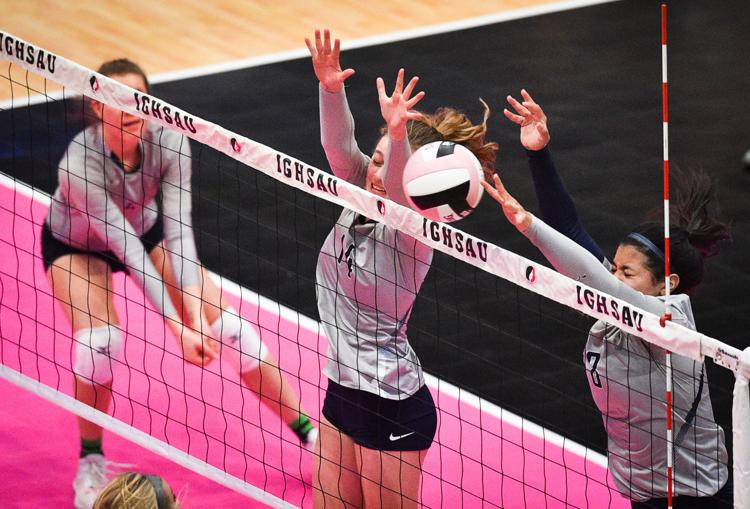 111419-IASVB-120a.jpg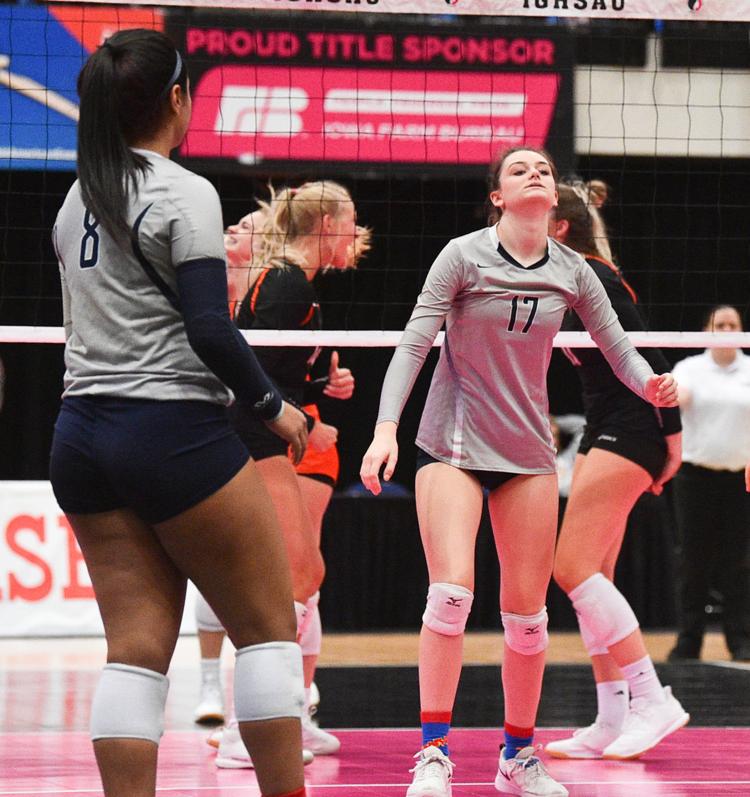 111419-IASVB-122a.jpg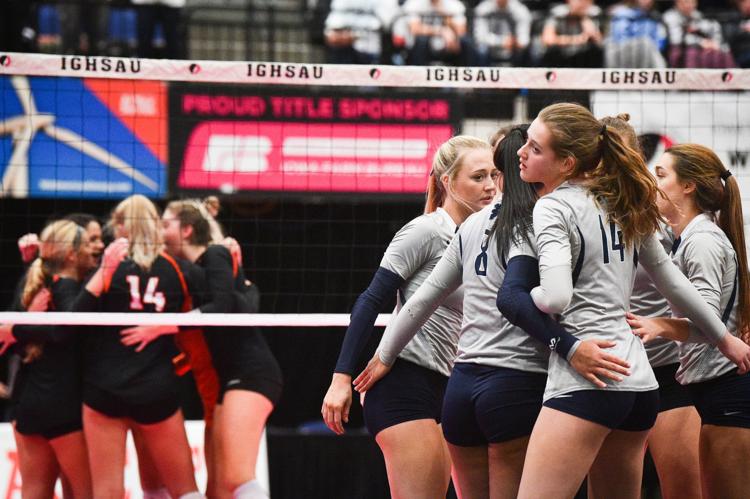 111419-IASVB-131a.jpg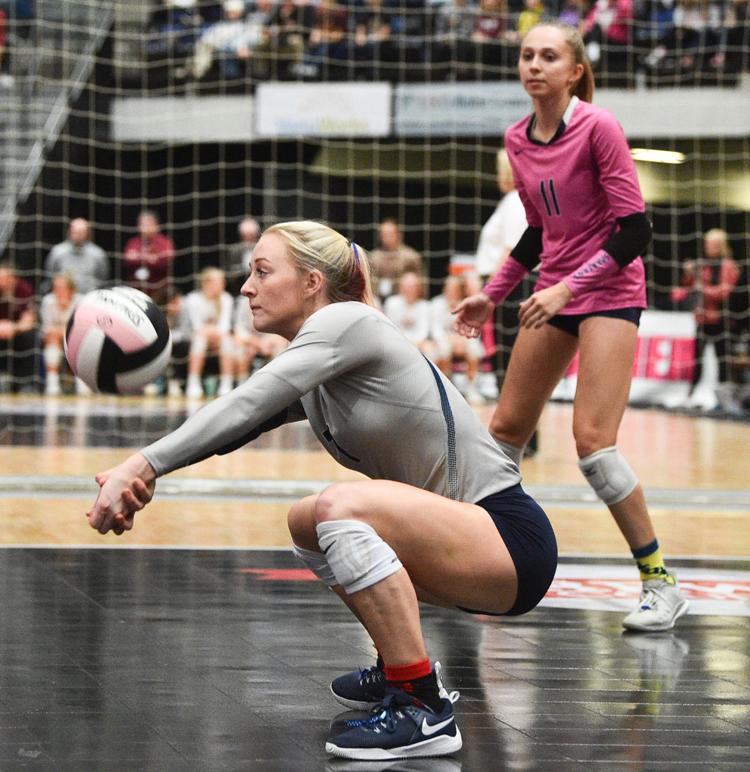 111419-IASVB-142a.jpg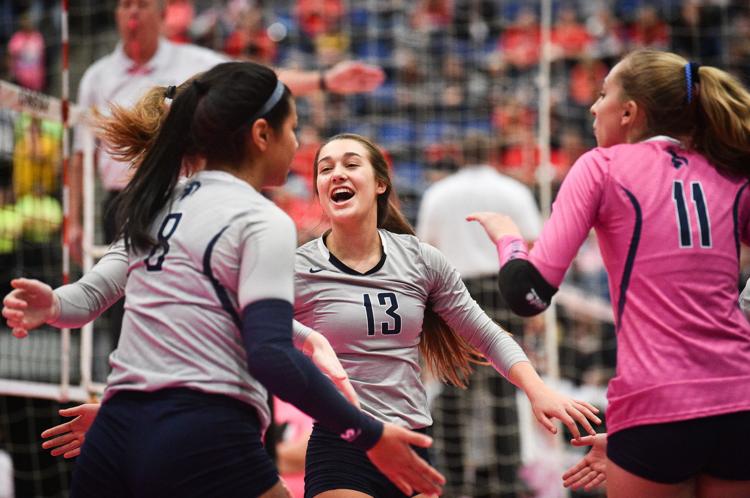 111419-IASVB-147a.jpg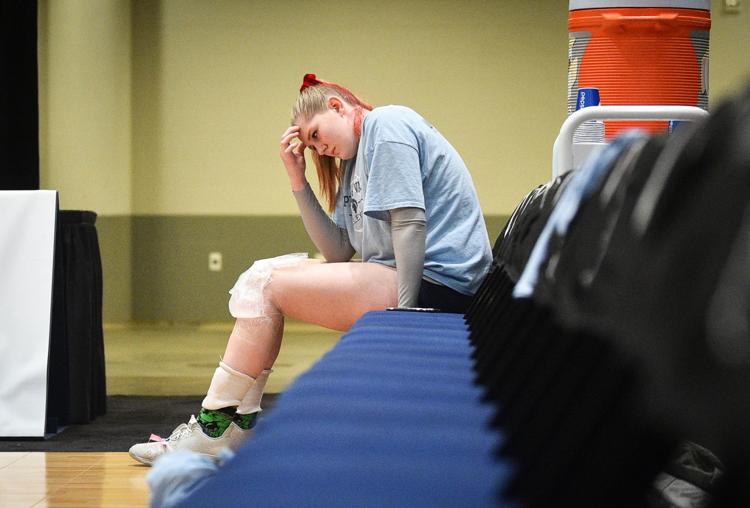 111419-IASVB-154a.jpg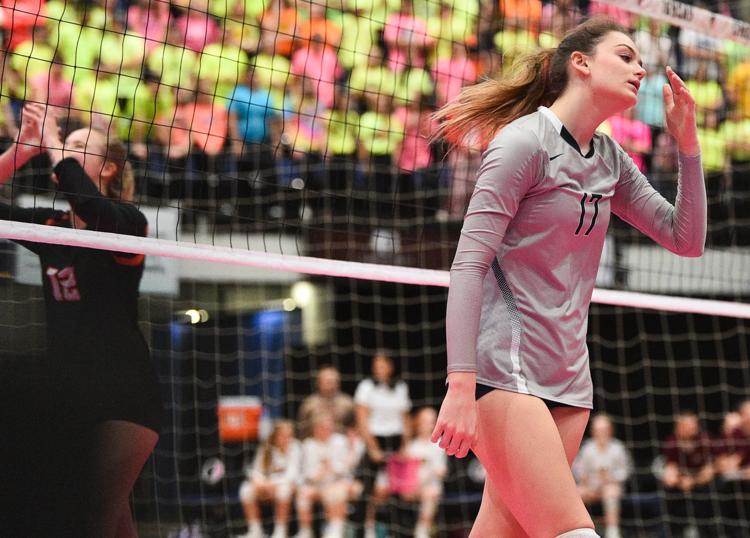 111419-IASVB-157a.jpg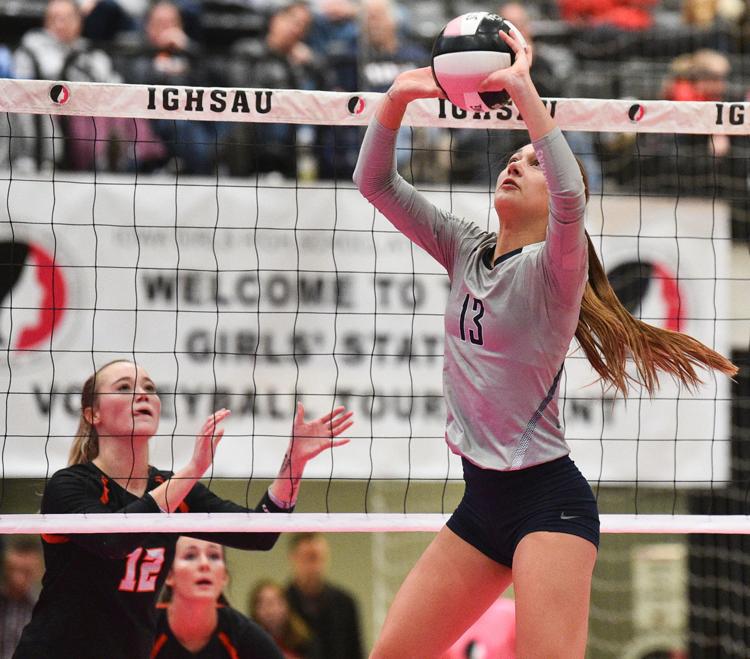 111419-IASVB-158a.jpg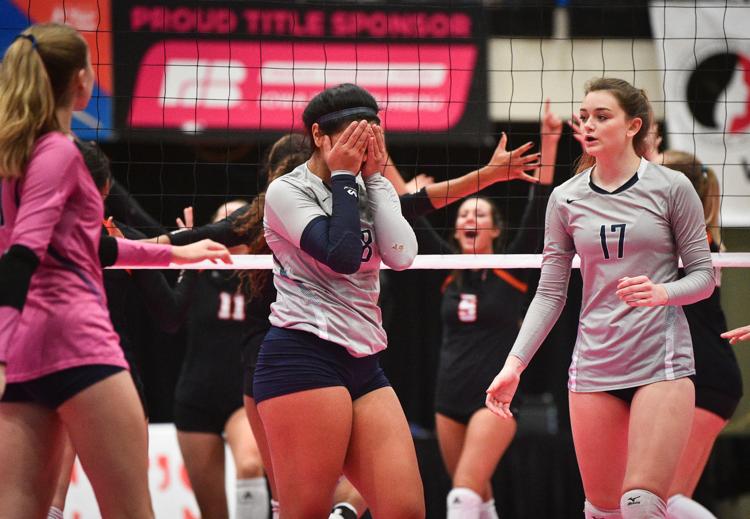 111419-IASVB-177a.jpg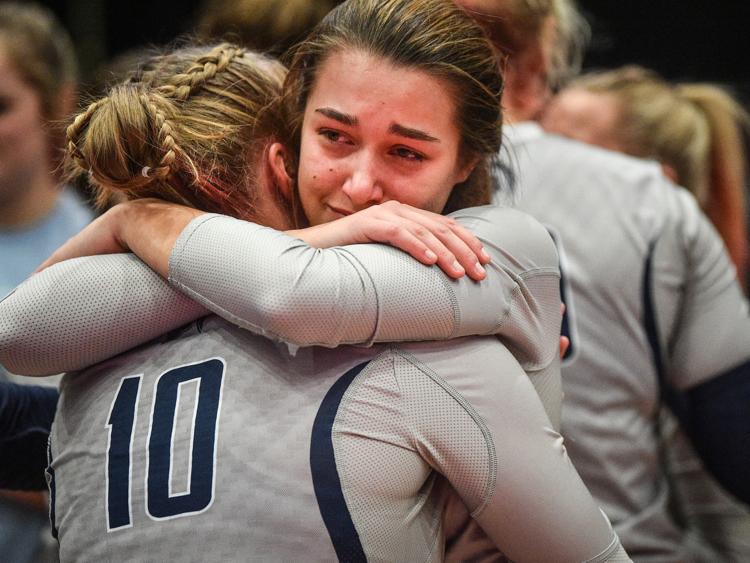 111419-IASVB-178a.jpg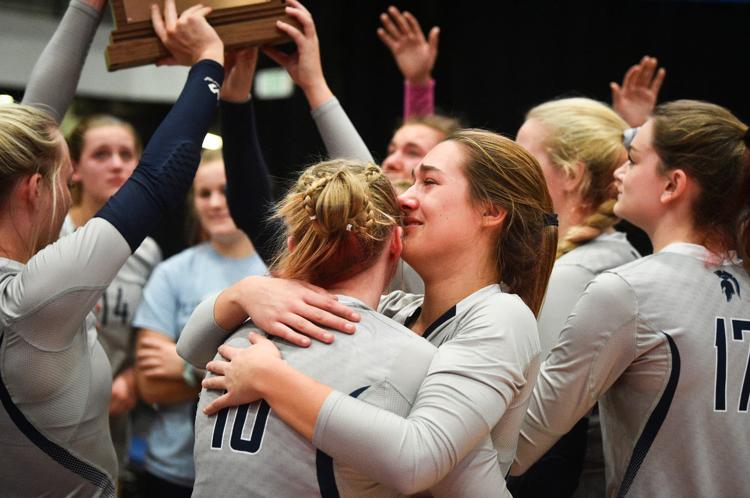 111419-IASVB-180a.jpg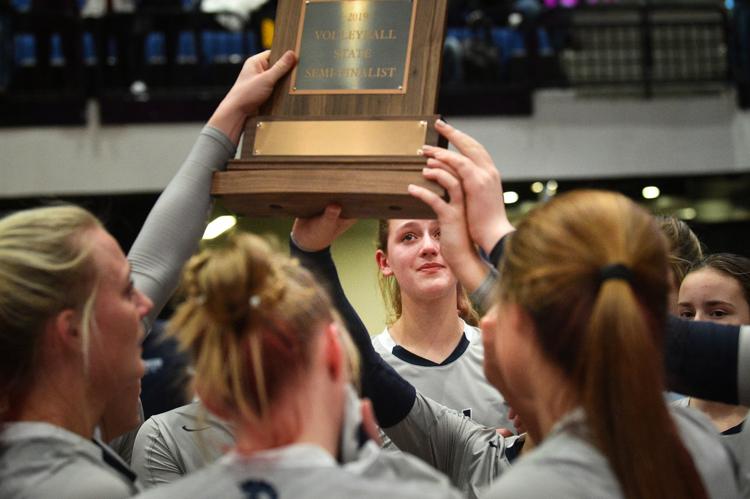 111419-IASVB-183a.jpg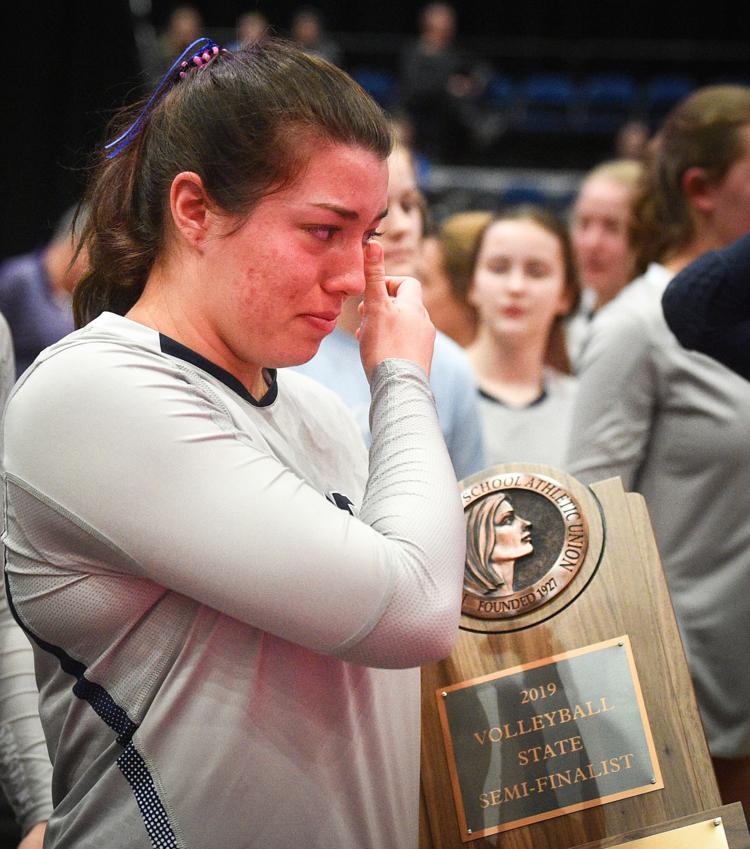 111419-IASVB-184a.jpg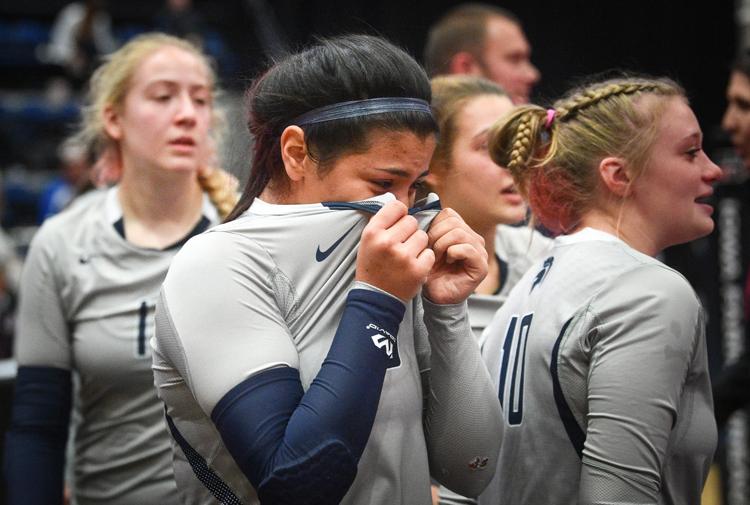 111419-IASVB-185a.jpg