CEDAR RAPIDS, Iowa — The journey to the Class 2A state tournament is something the Wilton players and coaches will remember forever.
Wilton came back from the brink against West Branch in the regional semifinals and blew past Grundy Center, the No. 1 team in the state, to clinch the program's first state berth since 2004.
However, No. 8 seed Wilton likely wishes it could forget the end result, which was a straight-set loss to No. 1 seed Beckman Catholic, 25-22, 25-13, 25-17, in Wednesday's Class 2A state quarterfinal match at the U.S. Cellular Center in Cedar Rapids.
"We seemed to be on our heels a little bit," Wilton coach Brenda Grunder said. "We got out there, 18-13, and we just couldn't get our offense running, and that's certainly a great compliment to Beckman."
Wilton (36-4) couldn't have asked for a much better start as it jumped out to an 18-13 lead in the opening set, executing its game plan to perfection.
"That lead just came from us playing really hard and making them make mistakes a little bit," senior Aubrey Putman said.
However, that momentum came to a screeching halt as Beckman (44-3) rattled off 23 of the next 26 points to win the opening set and claim an 11-0 lead in the second.
"I don't know what happened," Putman said. "We just couldn't put anything together. I was getting blocked like crazy. … I don't think we expected their front line to be as good as it was. I thought they did really well."
Beckman, which entered the day with the most kills in the state, finished the match with 50 kills compared to just 12 errors, and 17 of those kills came in a dominant second set during which Wilton simply had no answer for its offensive firepower.
"I thought our block would be big," Grunder said. "It's very different when you watch (Beckman) on tape and when you watch them here. Their approach is explosive, and their swings are fast.
"I just felt we weren't quite ready for that tempo, which we should have been because we've played a lot of good teams this season."
Beckman rolled to a second set win and kept Wilton at arms-length for much of the third set to clinch the sweep.
Putman led the Beavers with nine kills had 10 digs, and freshman Kelsey Drake added eight kills and 11 digs. Freshman setter Ella Caffery had 26 assists before leaving the match in the third set with a sprained ankle.
Although the end was bitter, the Beavers will cherish their journey to the state tournament. From leaving town Wednesday morning to a parade of support to playing on the big stage in the U.S. Cellular Center.
"This experience was everything I could have asked for," Putman said. "It's been my dream since I was a little kid. Just the opportunity to get here is amazing. We ended up losing the first game, which was not what we wanted, but the opportunity to be here and say we were top eight in the state was pretty awesome. "
The loss ends Putman's career as a Wilton volleyball player. She's compiled 1,598 kills in her four seasons with the Beavers. The loss also marked the end for seniors Eleney Owens, Kortney Drake, Becca Ball and Emily Lange who along with Putman led the Beavers to 102 wins over the past three seasons.
"To be a part of this team is everything I could have asked for," Putman said. "I would not trade any of them for anyone, especially this year. Playing with all these girls, these freshmen are like our little siblings. These are my best friends.
"I couldn't have asked for a better team to go out with."
Indeed, this year's Wilton team shattered multiple school records. They set a school record for wins (36) most consecutive wins (20) fewest losses in a season (four), fewest sets lost in a season (20) and more Grunder hasn't even compiled yet.
The end was disappointing, but the journey was anything but that.
"I think they have to be so proud when they step away from this moment and look at the big picture of their careers," Grunder said of her seniors. "They have certainly left a legacy."
110718-State-VB-Wilton-Beckman-001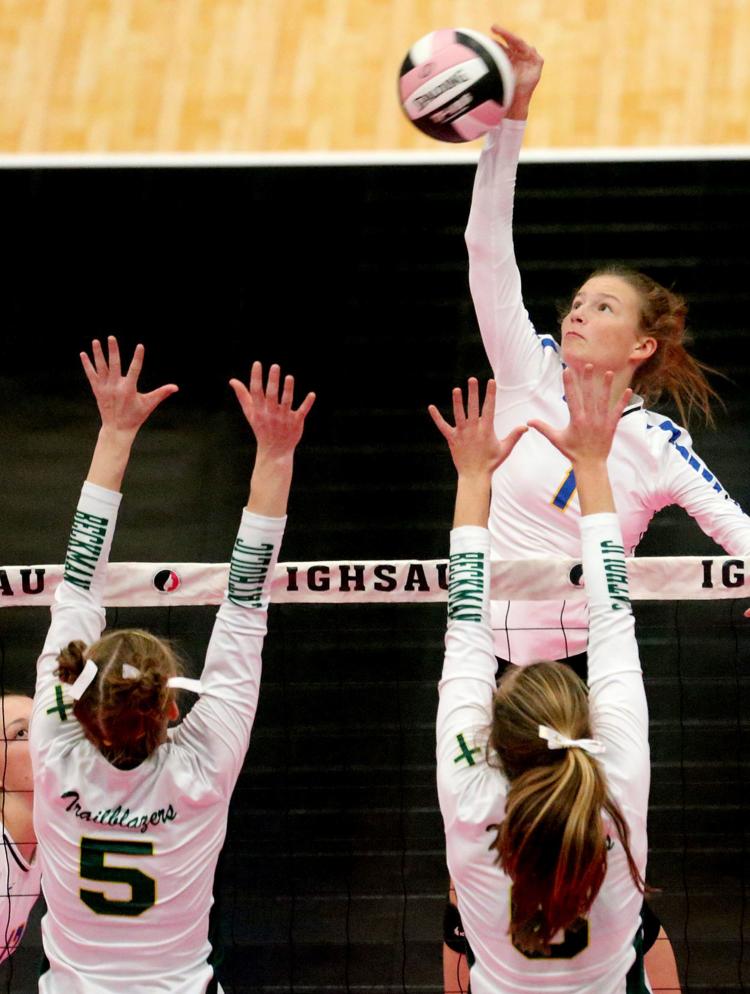 110718-State-VB-Wilton-Beckman-002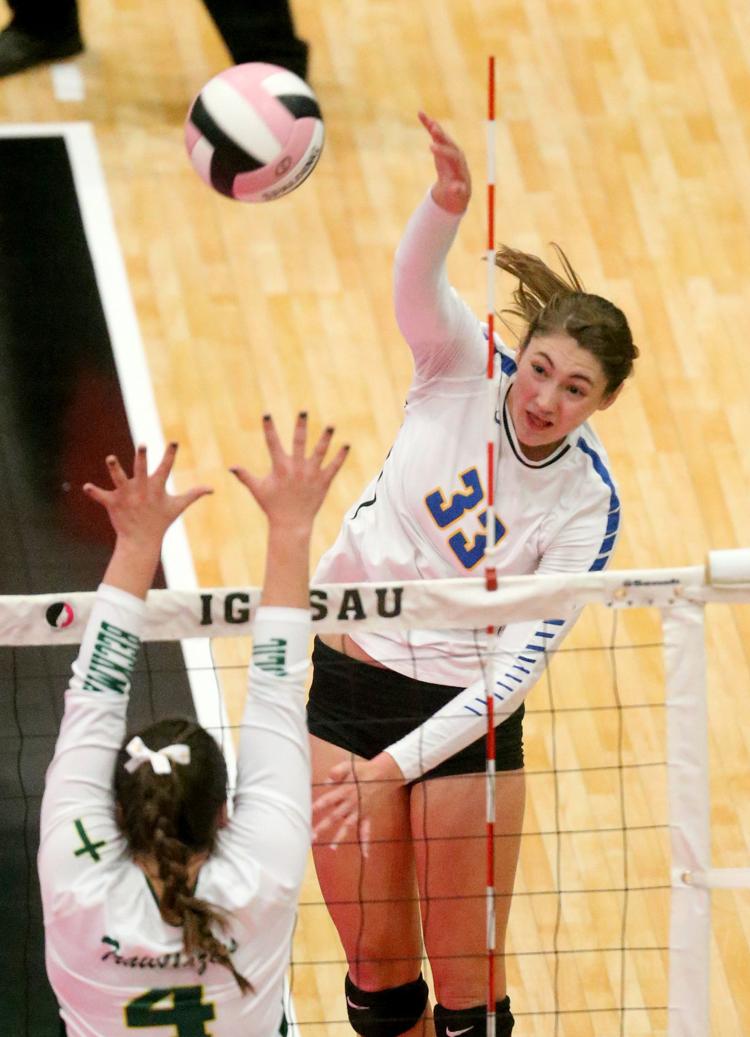 110718-State-VB-Wilton-Beckman-003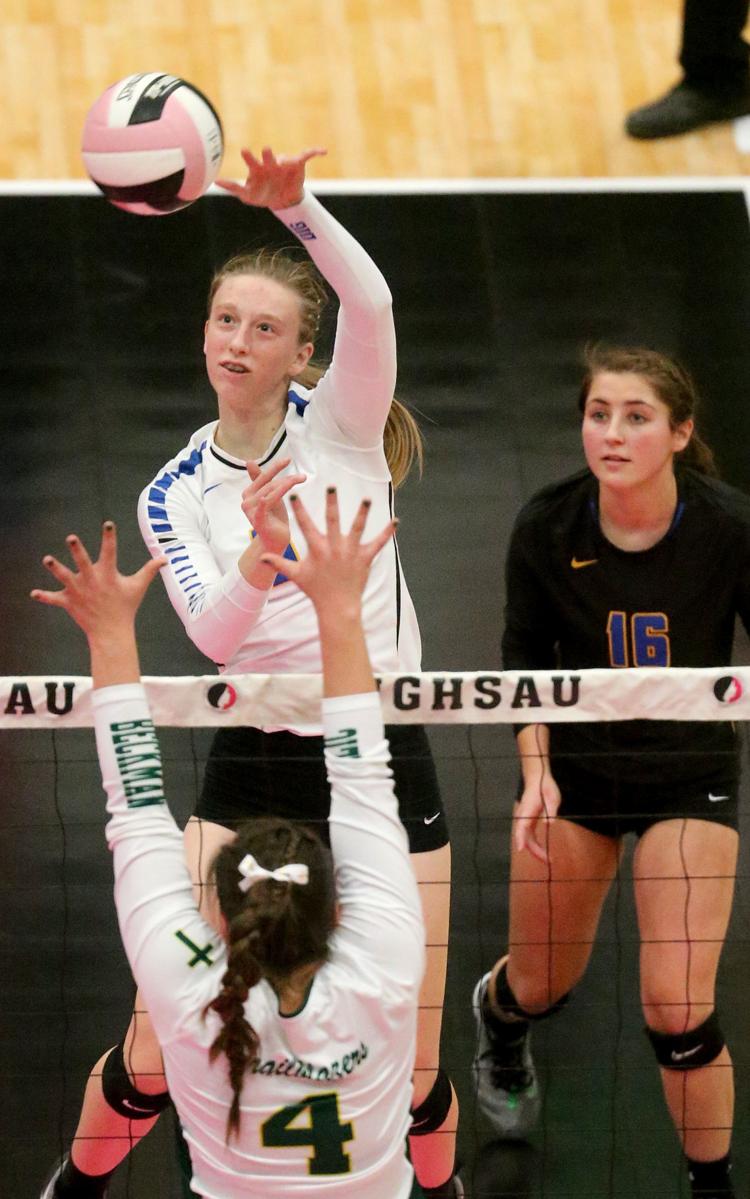 110718-State-VB-Wilton-Beckman-004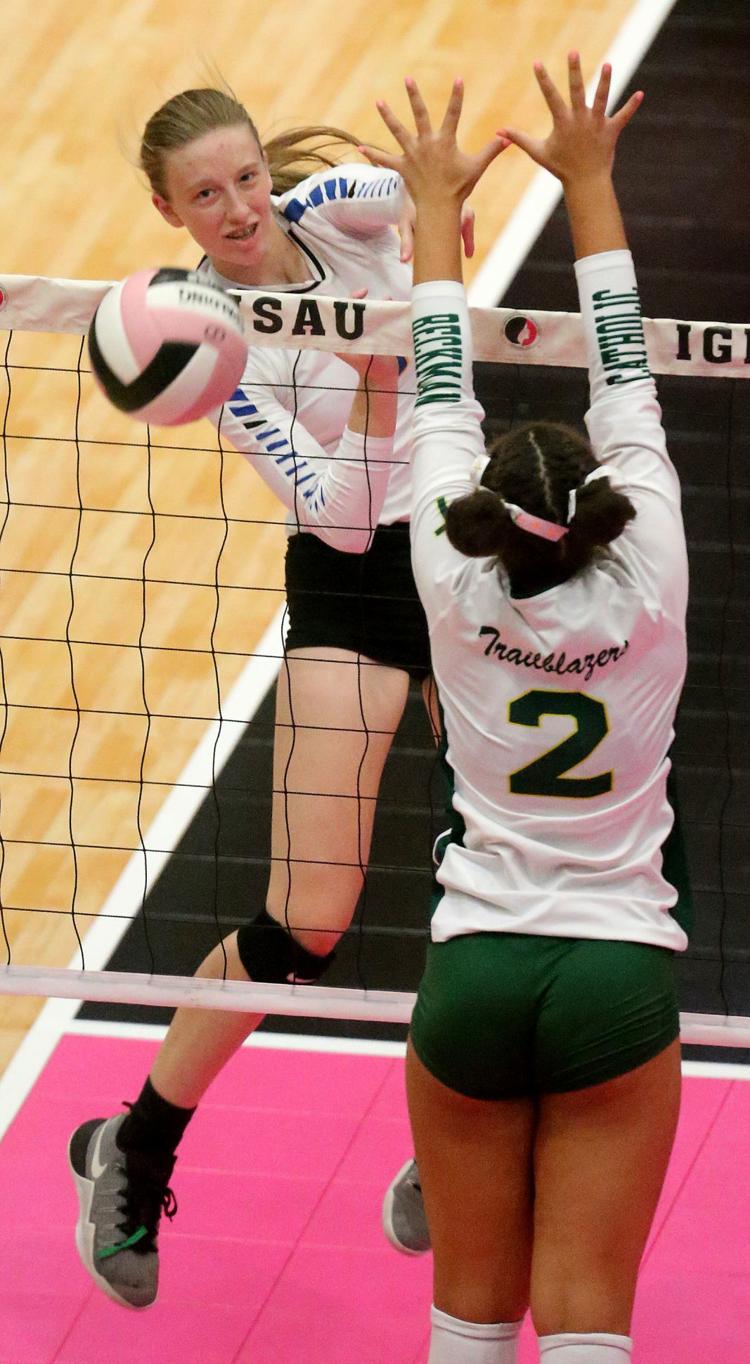 110718-State-VB-Wilton-Beckman-005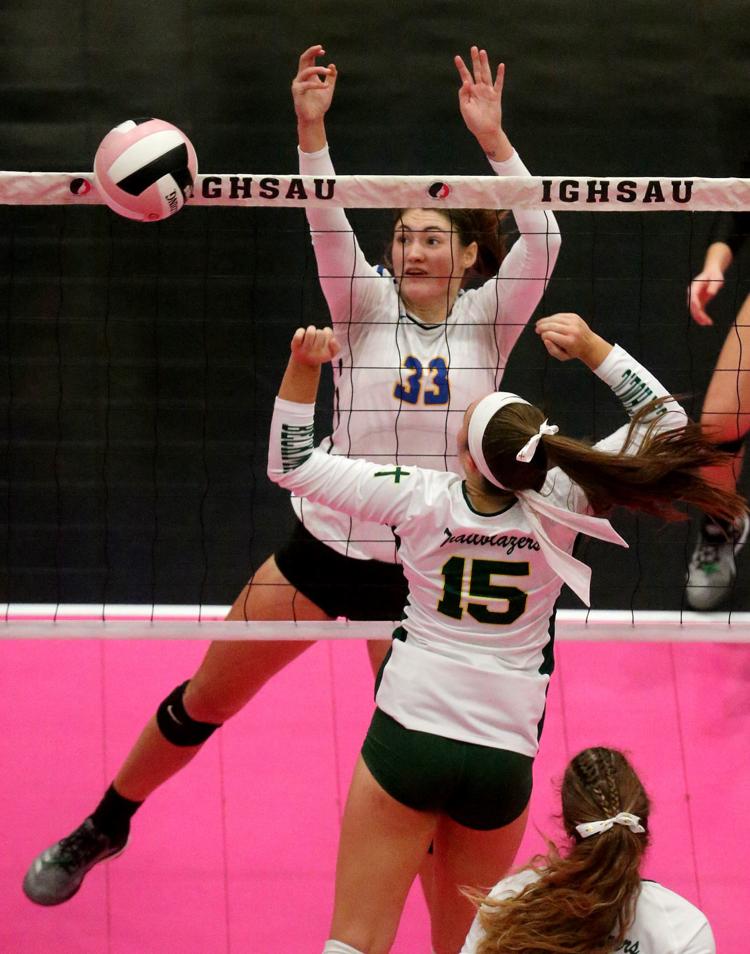 110718-State-VB-Wilton-Beckman-006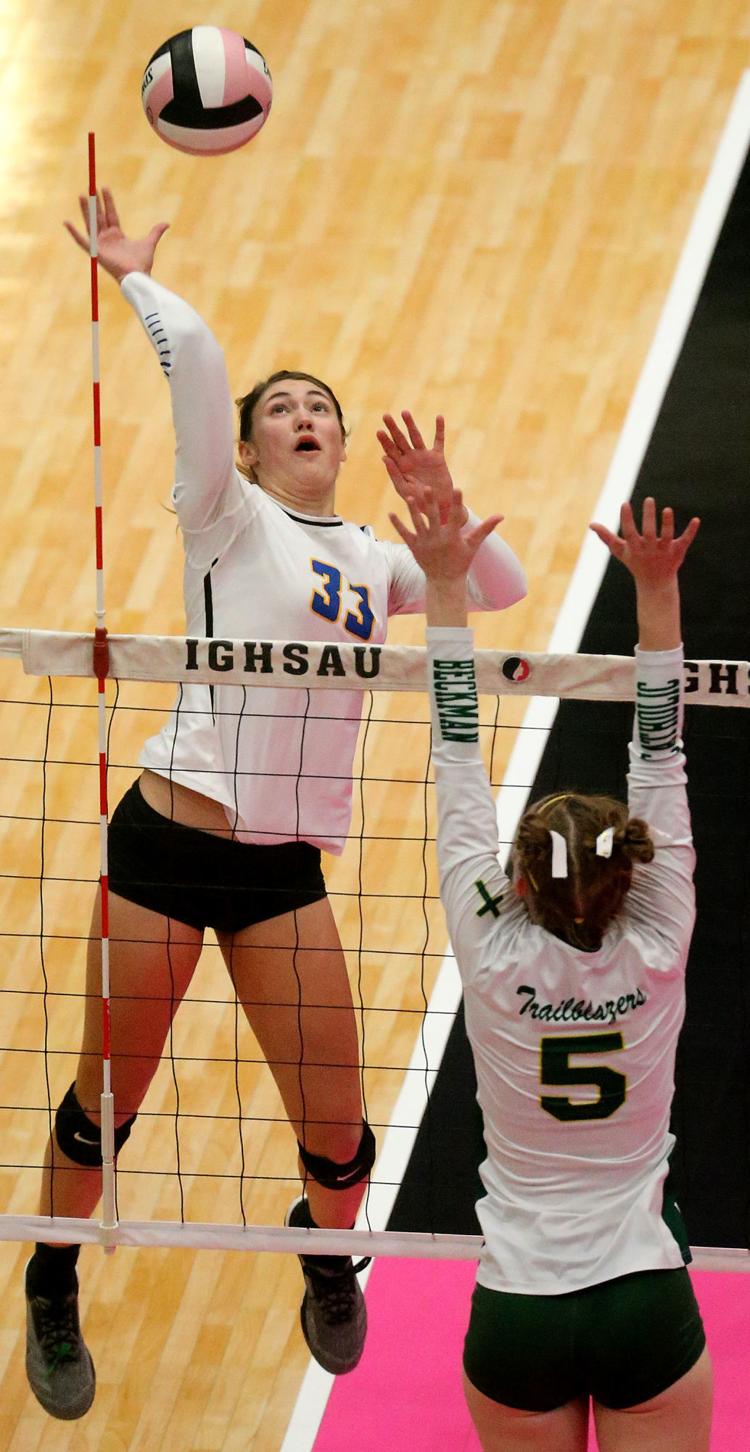 110718-State-VB-Wilton-Beckman-007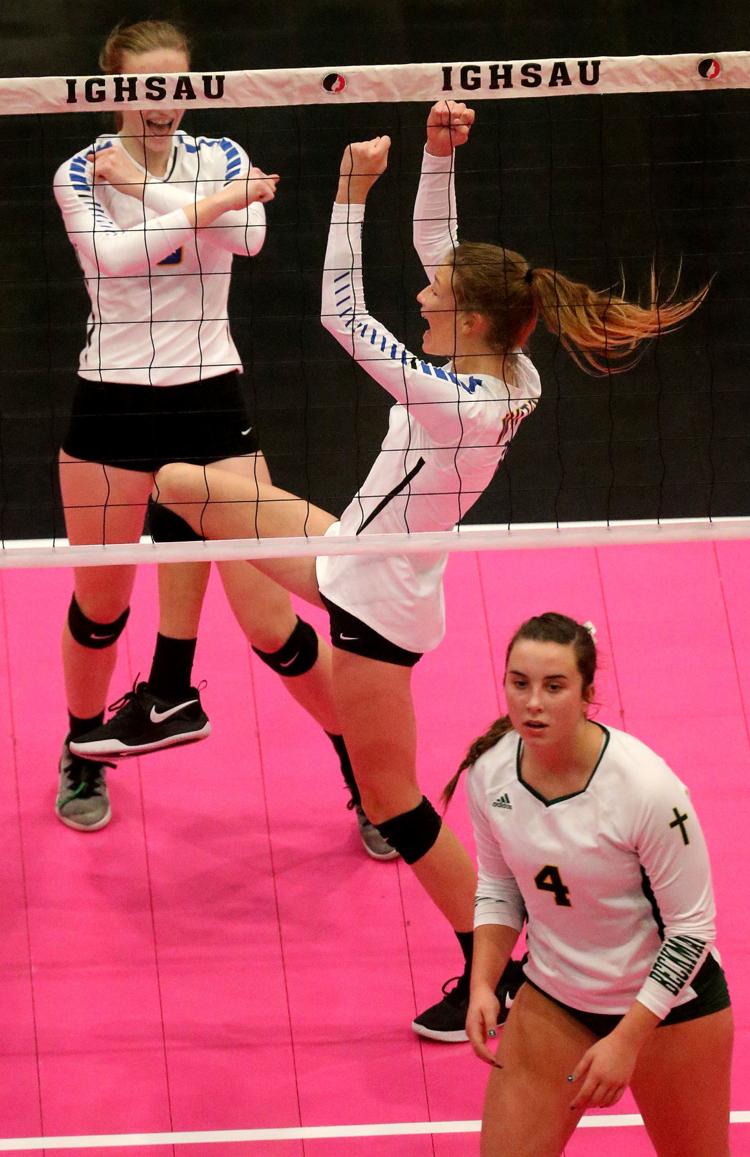 110718-State-VB-Wilton-Beckman-008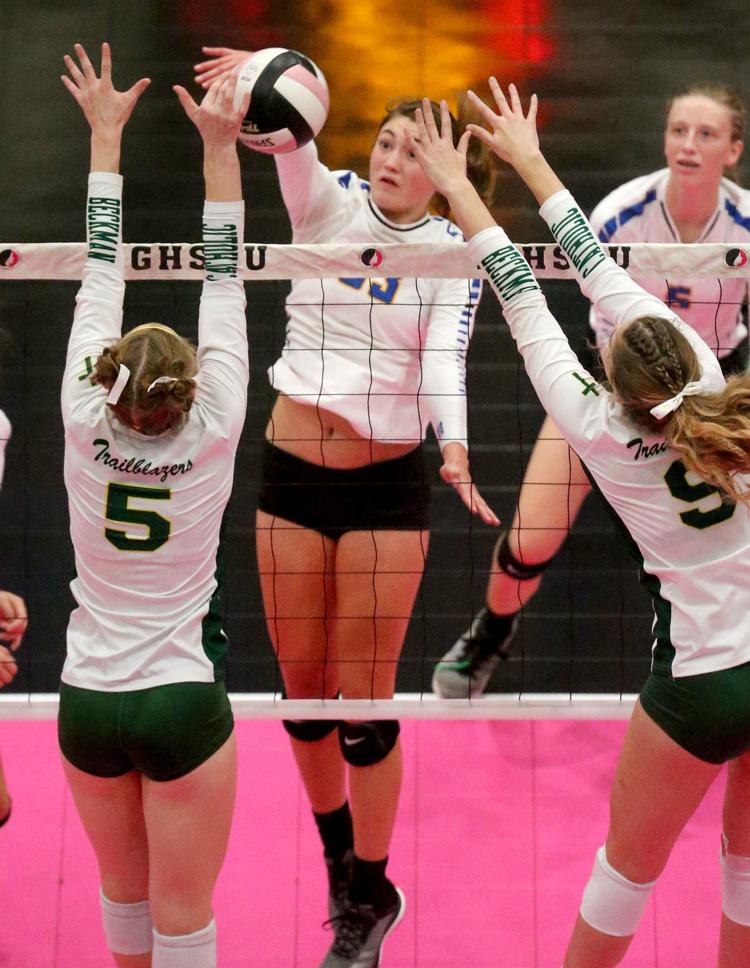 110718-State-VB-Wilton-Beckman-009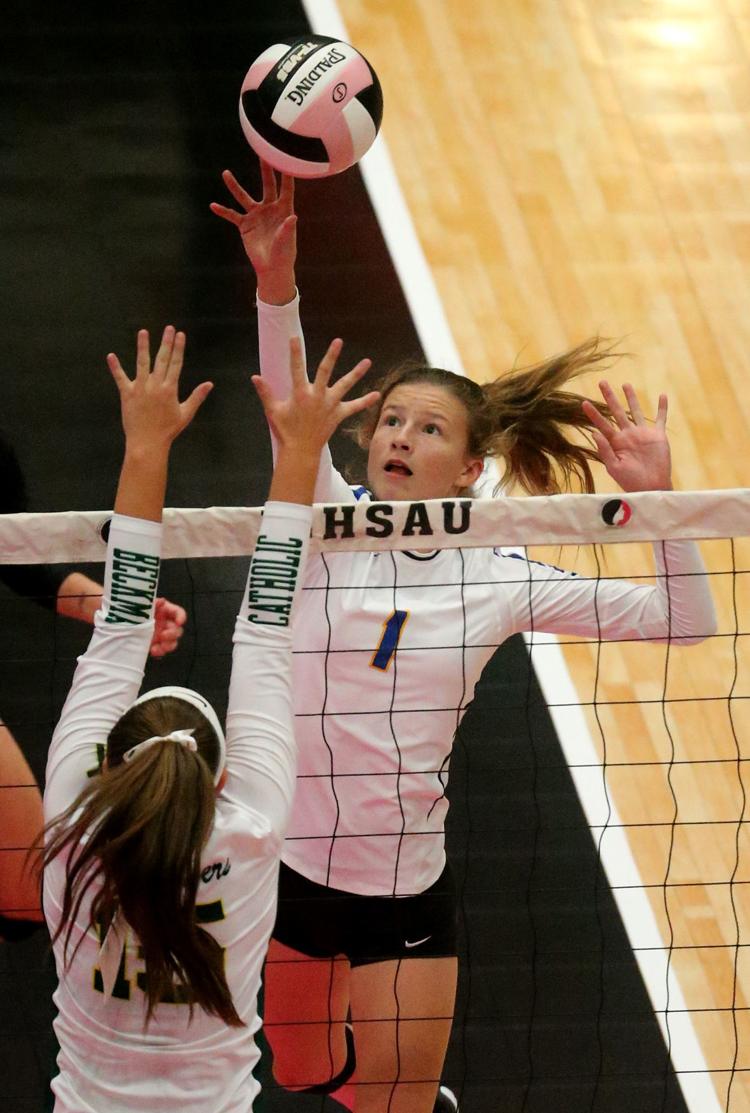 110718-State-VB-Wilton-Beckman-010
110718-State-VB-Wilton-Beckman-011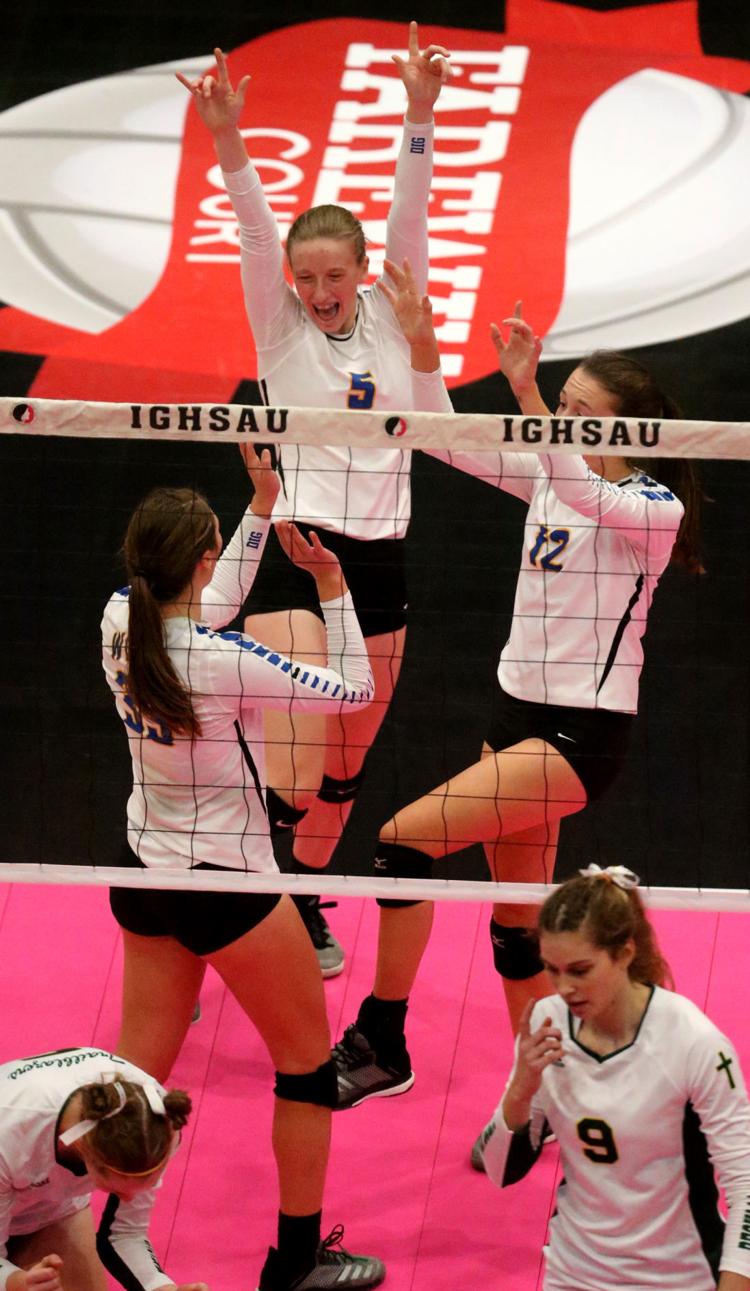 110718-State-VB-Wilton-Beckman-012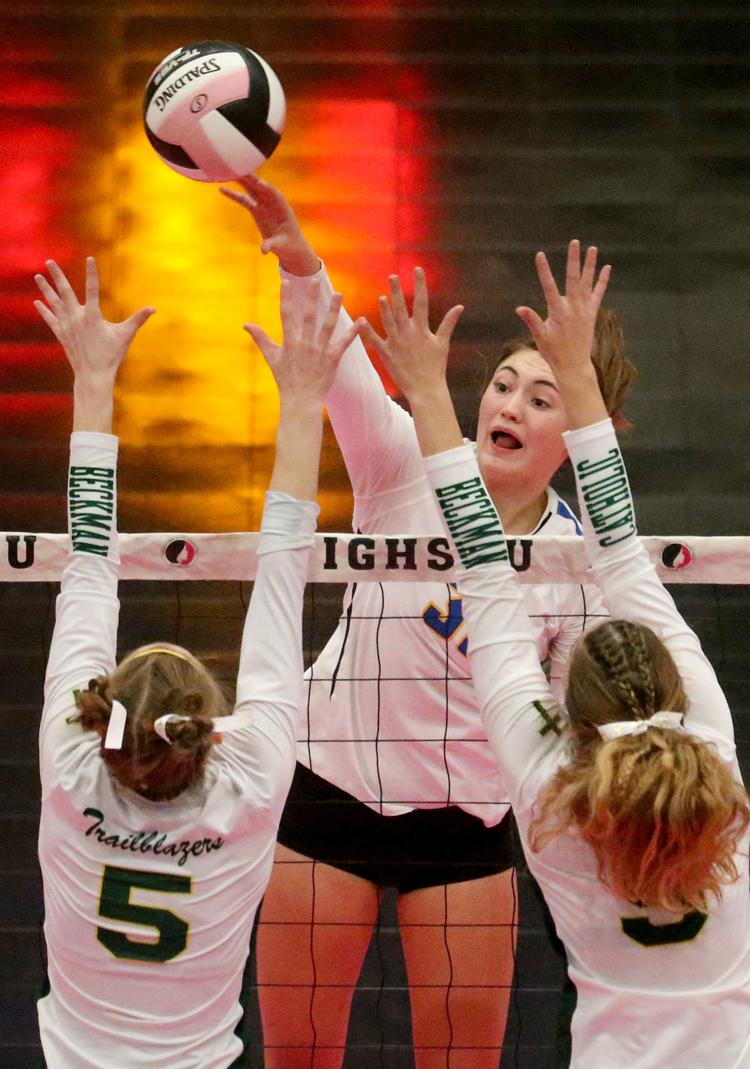 110718-State-VB-Wilton-Beckman-013