After Bettendorf heavyweight Griffin Liddle was selected as Iowa's most outstanding wrestler at the Muddy Water Duals last month, it left a bitter taste in Julien Broderson's mouth.
It also triggered a thought. 
"In my opinion, I did everything I could to show I was the best wrestler on the Iowa side," the Davenport Assumption senior said. "I wanted to come out and prove it."
So with a milestone approaching, the Iowa State recruit — who has wrestled at 195 pounds all season — bumped up to the biggest class to face Liddle on Wednesday night in the teams' dual meet.
Broderson recorded a takedown in each period to record a 7-2 victory over Liddle, a state place winner last winter as a freshman. It was the 150th career win for Broderson, who will seek a third state championship next month.
"Being it was 150, I wanted it to be a little more special than normal," Broderson said. "There was a little bit of risk, but I have enough confidence in myself and the skills I've portrayed the last few years I can hang with anybody no matter what weight.
"Getting injured or hurting my record, I didn't think about that. I was focused on what I needed to do to win."
Bettendorf lost that bout, but the Bulldogs controlled the dual.
Powered by 10 wins — including pins from Aiden Evans (120 pounds), Alex Blizzard (182) and Kane Schmidt (195) — Bettendorf collected a 45-15 win over Assumption on its senior night.
Bettendorf had 33 takedowns in the dual.
"Our kids are wrestling better on their feet," Bulldogs coach Dan Knight said. "We've got to get better yet on the mat. We've wrestled a ton of duals this year, and our kids are thriving on that kind of format. They're feeding off each other really nice. It has been fun."
After Assumption's Noah Gonzalez (126) and Jacob Felderman (132) pulled out overtime wins, Bettendorf won the next seven matches.
Rylan Hughbanks (138) and Logan Adamson (145) each had technical falls, and Bradley Hill (152) followed with a major decision.
"We love the team atmosphere," Schmidt said, "and being together with each other. We all fit well as a team, and we love each other as a brother. When somebody wins or loses, we're there for each other."
Voyen Adamson (160) and Will Jefferson (170) had decision wins before the falls from Blizzard and Schmidt.
Bettendorf remained undefeated in Mississippi Athletic Conference duals.
"Everyone did their job," Jefferson said. "We got bonus points where we needed, kept some other matches close, and we wrestled well. We're getting better.
"We've put in work and worked a lot on setups to try and score."
The first bout of the dual drew the most attention. 
Broderson weighed in at 197.2 pounds Wednesday, just over the weight he needed to compete at 285. 
"It was kind of a struggle to get there," he admitted. "I've had to gain the weight the last two or three days to get up to that weight."
Broderson hasn't lost a match since his sophomore year. He hadn't wrestled a six-minute match in his first 31 bouts of the season.
"Julien hasn't had many challenges this year," Assumption coach Jon Terronez said. "It was his idea. We talked about it, thought about it and it was like, 'Yeah, let's do this.'
"He's going to have more challenges in college, and Griffin is a tough wrestler."
Broderson used his quickness to overwhelm Liddle. He also rode the Division I football recruit — who had at least 50 pounds on him — for more than three minutes in the match.
Knight admitted it was a big adjustment for Liddle.
"It's a totally different feel," Knight said. "You don't see that, practice that. The bigger boys move slower and don't come at you with that speed. I thought he held his own.
"Usually in his matches, we're telling him to pick up the pace. This match, we wanted to slow it down."
Broderson called it a positive experience.
"Obviously, I wanted a pin or some bonus points, but I'll take that," Broderson said. "It was something that can really build my confidence for the rest of the season."
010919-Bett-Assum-wrest-002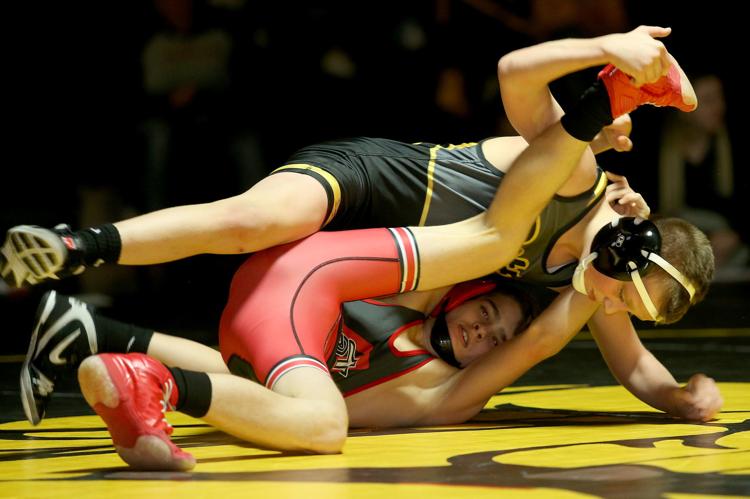 010919-Bett-Assum-wrest-001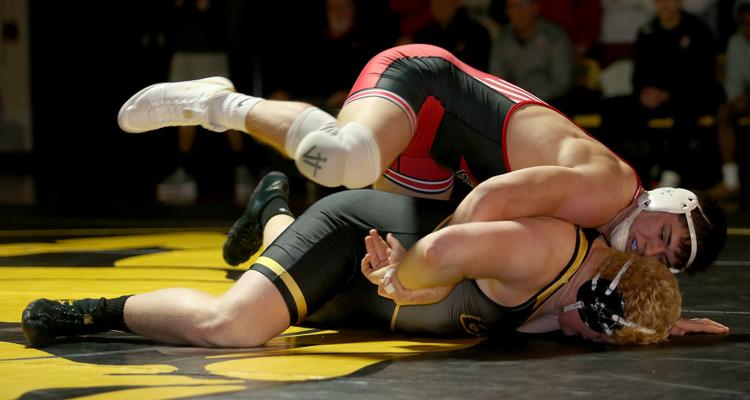 010919-Bett-Assum-wrest-003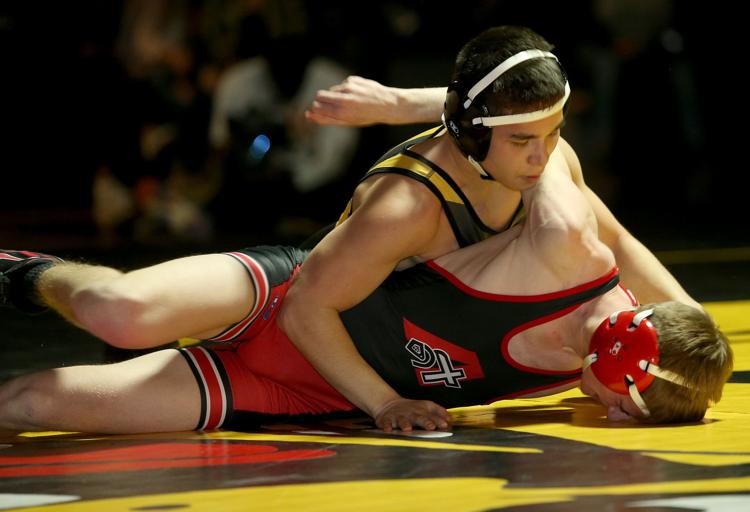 010919-Bett-Assum-wrest-004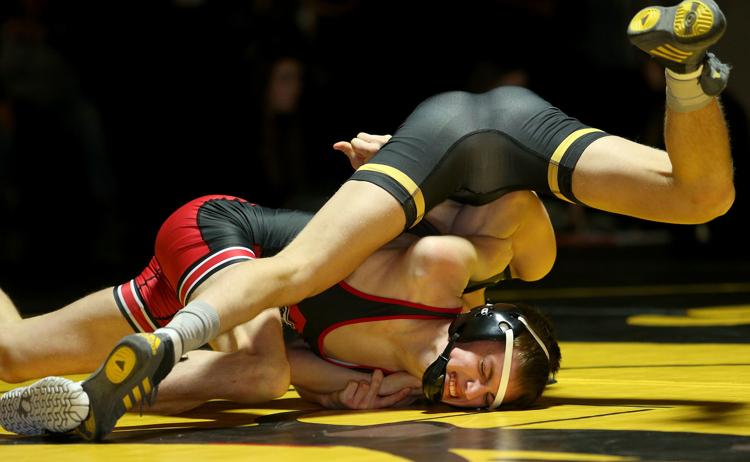 010919-Bett-Assum-wrest-005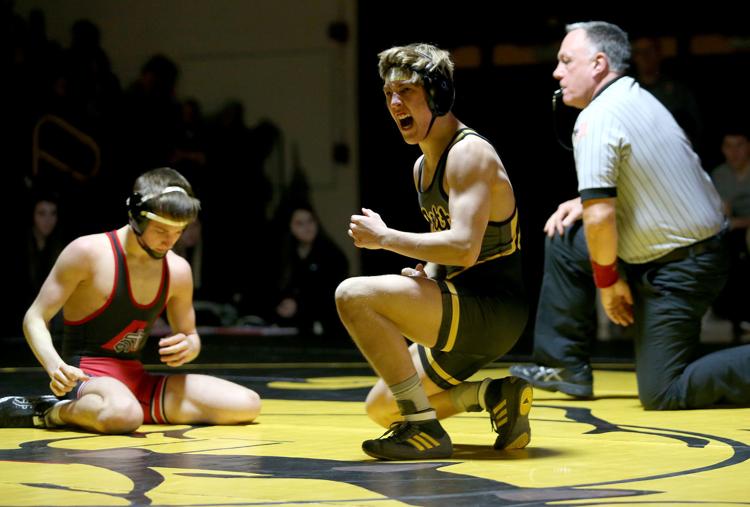 010919-Bett-Assum-wrest-006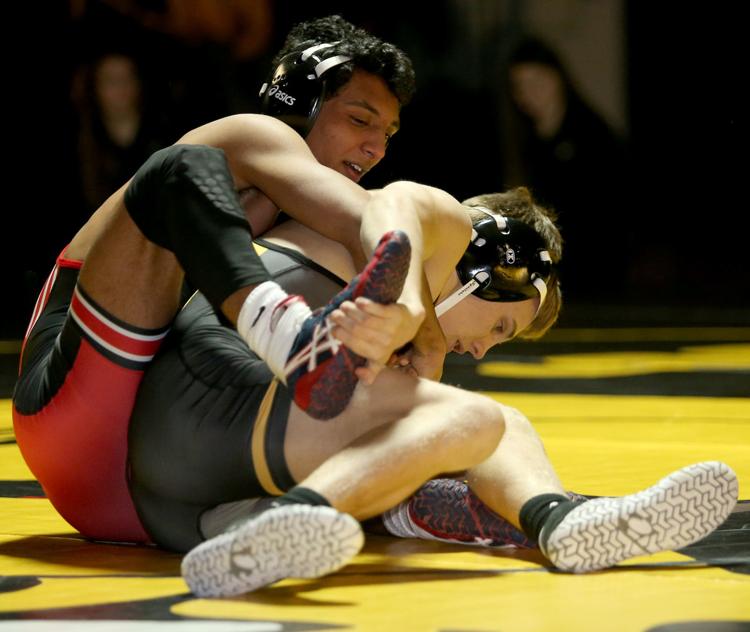 010919-Bett-Assum-wrest-007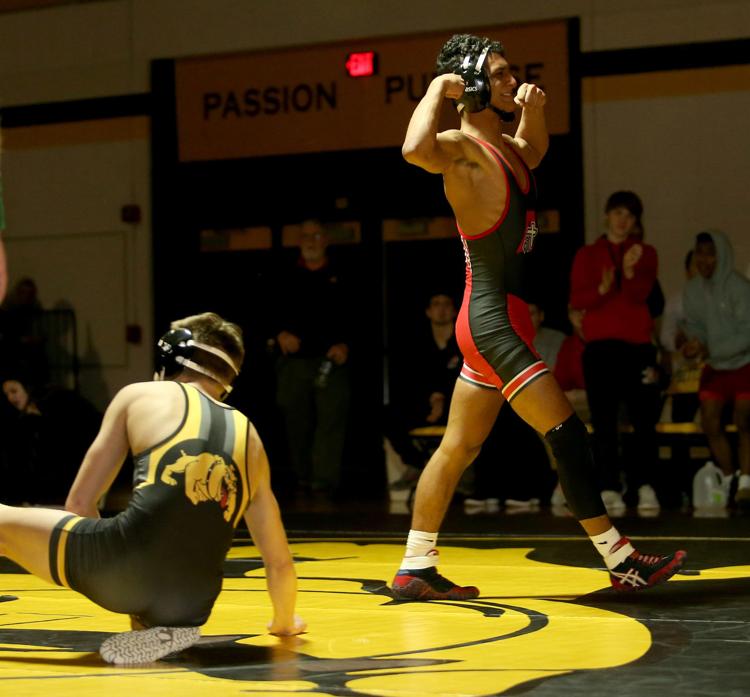 010919-Bett-Assum-wrest-008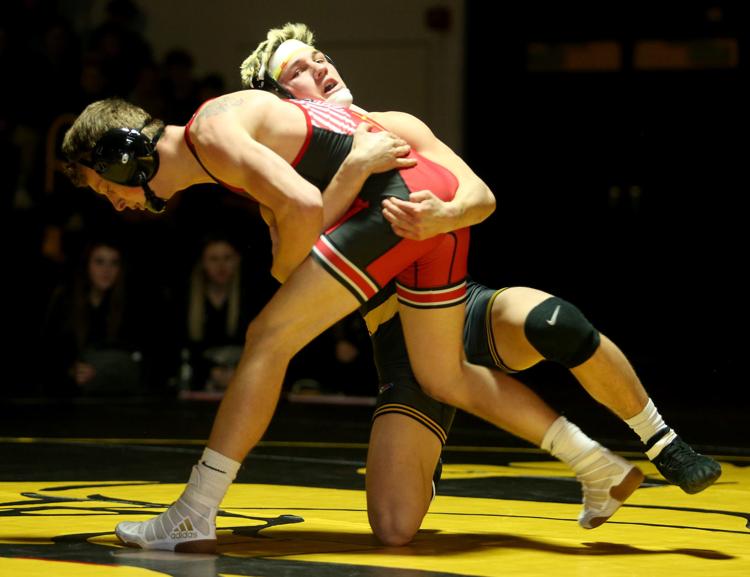 010919-Bett-Assum-wrest-009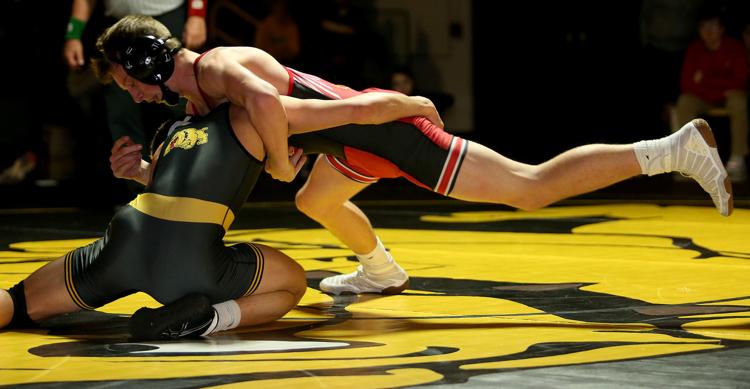 010919-Bett-Assum-wrest-010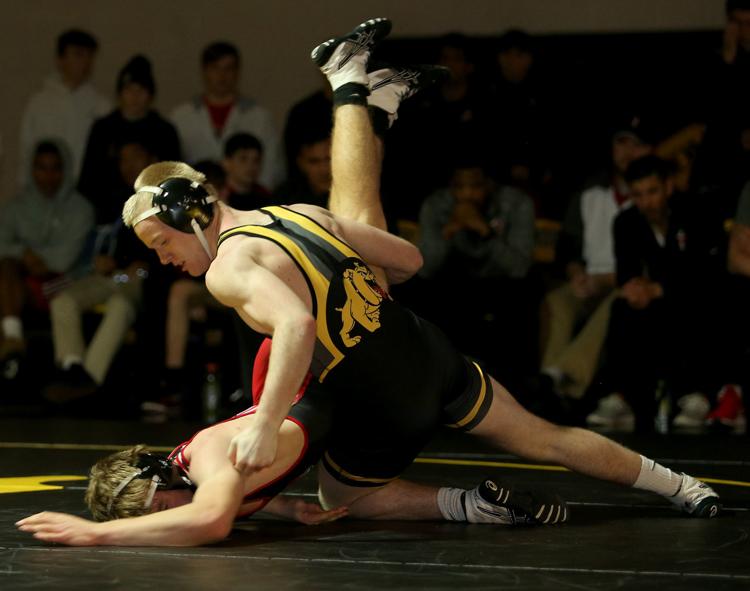 010919-Bett-Assum-wrest-011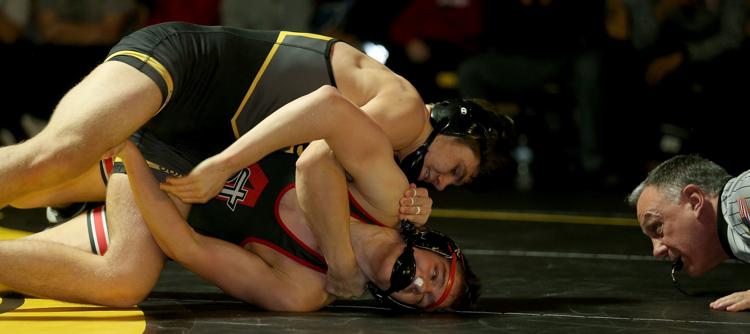 010919-Bett-Assum-wrest-012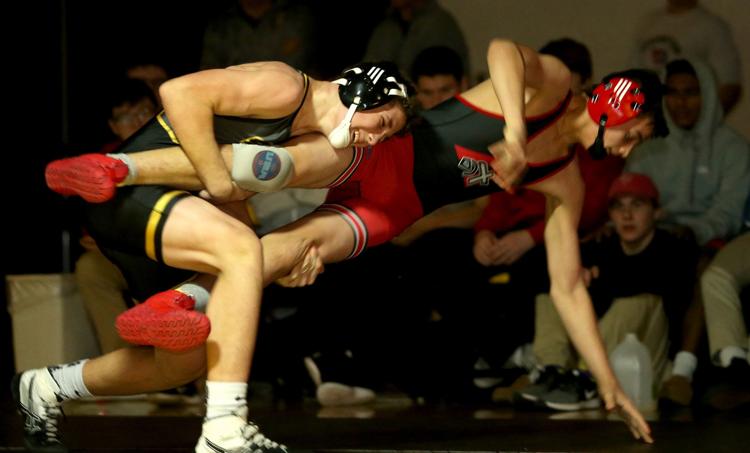 010919-Bett-Assum-wrest-013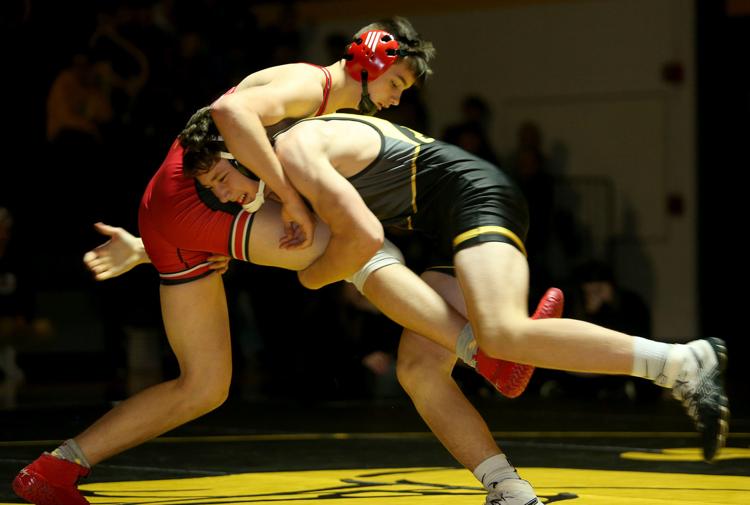 010919-Bett-Assum-wrest-014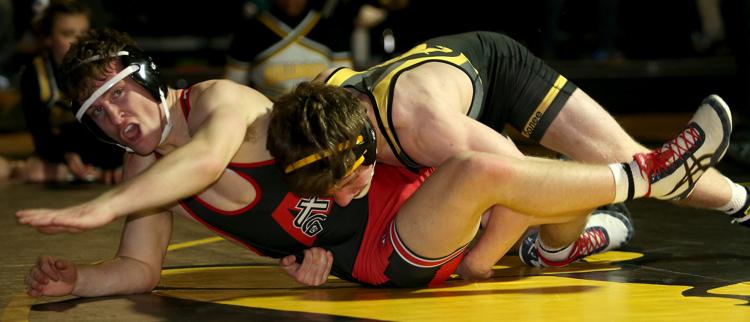 010919-Bett-Assum-wrest-015
010919-Bett-Assum-wrest-016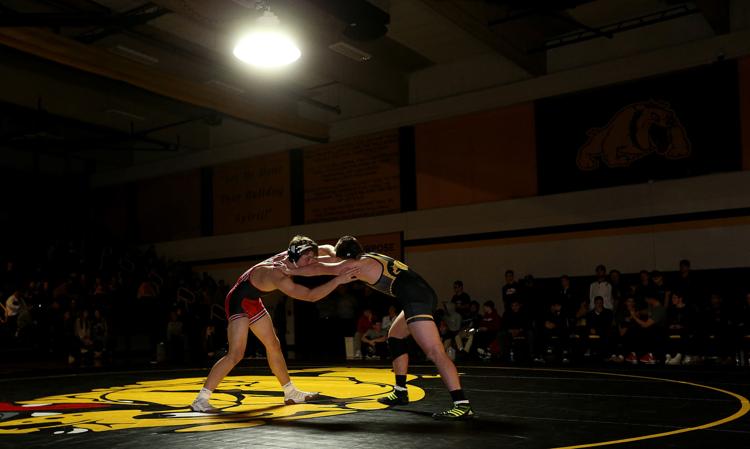 010919-Bett-Assum-wrest-017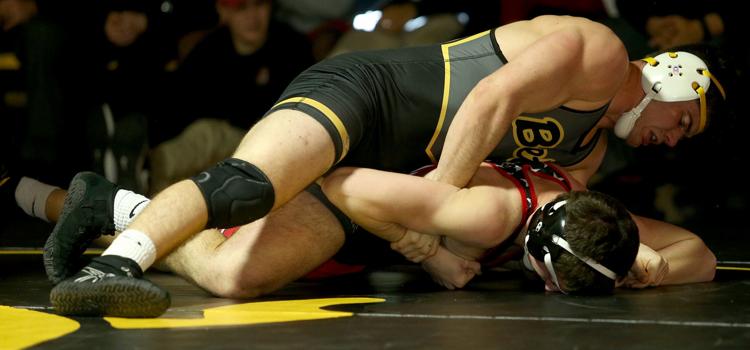 010919-Bett-Assum-wrest-018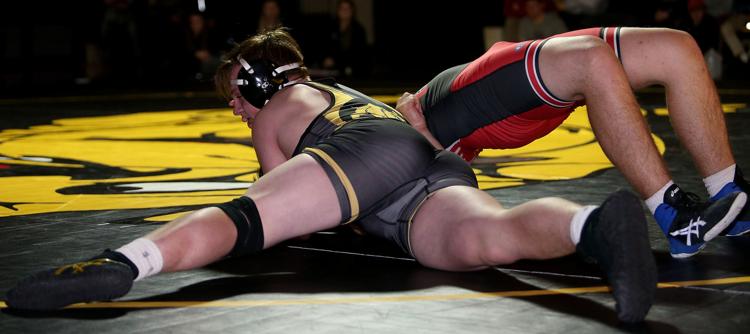 010919-Bett-Assum-wrest-019