As Luke Jefferson was clinging to a lead in the third period of his bout Wednesday night, the Bettendorf fans started chanting his name.
"Luke! Luke! Luke!"
On the eve of his 16th birthday, the 220-pound sophomore had his most memorable moment in a Bettendorf singlet.
After losing twice to North Scott's Dakota Asleson this season, once by fall, Jefferson turned the tables with a 6-3 victory to power sixth-ranked Bettendorf to a 32-23 win in a Class 3A regional dual final at Bettendorf High School.
The crowd noise reached a fever pitch as the clock struck zero.
"It felt really good to show that I've improved a little bit this season," Jefferson said. "To finally beat him is a good feeling."
Jefferson has only 11 wins this season. He's been pinned 18 times.
"Being a sophomore and wrestling seniors at 220, I figured I had no chance," he said. "But as I kept wrestling, learning new moves and working with Griffin Liddle (Bettendorf's 285-pounder), it showed me I can compete with these kids and actually do something."
Bettendorf earned its 11th trip to state duals, the first since going seven straight seasons from 2009-15.
"This feels really good," Bettendorf coach Dan Knight said. "For a while there with those crews we had, I don't know if meant so much. To these guys, it means a lot. I don't think they were considered much for being in the mix early on, but they've really come together.
"It has been an outstanding year for them."
The Bulldogs are one of eight teams in the 3A field next Wednesday at Wells Fargo Arena in Des Moines. For the first time, the eight coaches from the qualifying teams will seed the tournament. Brackets are expected to be released Thursday or Friday.
"We're not going to go up there just to go to state," sophomore Kane Schmidt said. "We want to do something. We feel we've got a really strong team where we can win some matches there."
Just like the dual meet and at the Mississippi Athletic Conference tournament, there was not much separation between Bettendorf and North Scott.
The Bulldogs won eight bouts to the Lancers' six. Bettendorf had two pins to North Scott's one.
"Just tough matches and a really good high school dual," said North Scott coach Drew Kelly, whose team throttled Fort Madison 61-12 in the semifinal dual. "Bonus points are hard to come by in duals like this, but I thought we did a good job and competed hard."
North Scott won five of the first seven bouts to snag a 20-7 lead, including a pin from Jake Matthaidess (152) and major decisions from Caleb McCabe (126) and Deven Strief (138).
Still, Knight felt Bettendorf was in a favorable position as it didn't allow any extra points at 113 to North Scott's Josh Connor or at 145 to second-ranked Collin Lewis.
Bettendorf strung together six consecutive wins after Matthaidess' pin to turn a 13-point deficit into a 32-20 advantage.
Alex Blizzard (182) registered a 15-4 major decision at 182, and Schmidt pinned Teagen Fletcher in 1 minute, 20 seconds to give the Bulldogs the lead.
"The tide really turned there at 160 with Voyen (Adamson's) win," Schmidt said. "Once you get one win, and then get another and another, the confidence of our team really got going."
Schmidt wasted little time, recording a takedown three seconds into the bout.
"I just felt like, the more points I could put up quickly, the easier it would be to get the match done and over with," he said.
Jefferson, who lost to Asleson 4-2 in the conference meet on Jan. 26, used two reversals and a takedown to post a 6-3 win.
"At MAC he got it in his head that he could hang with this guy," Knight said. "Then in this match, a few things early went his way and the confidence builds. I'm so happy for him and impressed with how he wrestled."
Liddle, ranked fifth in the state, secured the dual with a second-period pin over Brady Ernst.
"Our kids really do a good job with the duals," Knight said. "I attribute it to getting into dual tournaments. When we went to The Clash, we were in a ton of two- and three-point matches. You rely on that history, and it helps in tight duals like this."
North Scott, meanwhile, turns its focus to Saturday's district meet and qualifying as many individuals as it can for next week's state tournament.
"I thought we came in here and competed at a high level, and that's important," Kelly said. "It wasn't the way we wanted to end the dual, but we'll come in ready to rock and roll on Saturday."
020619-qct-spt-dual-team-wrestling-006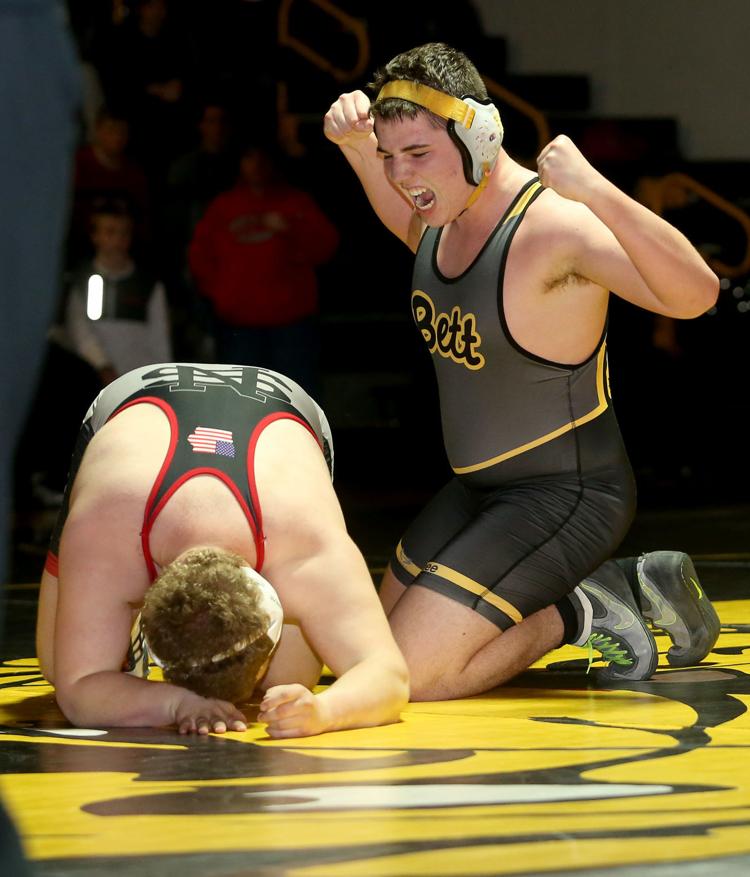 020619-qct-spt-dual-team-wrestling-001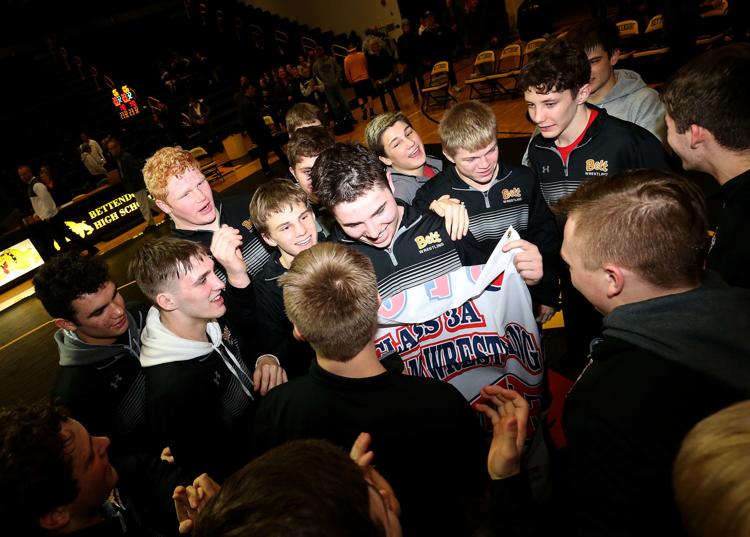 020619-qct-spt-dual-team-wrestling-002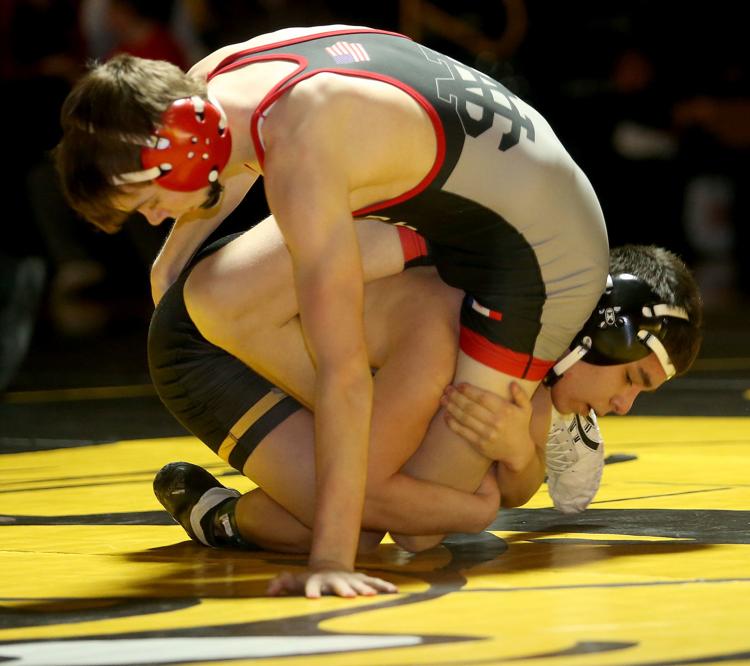 020619-qct-spt-dual-team-wrestling-003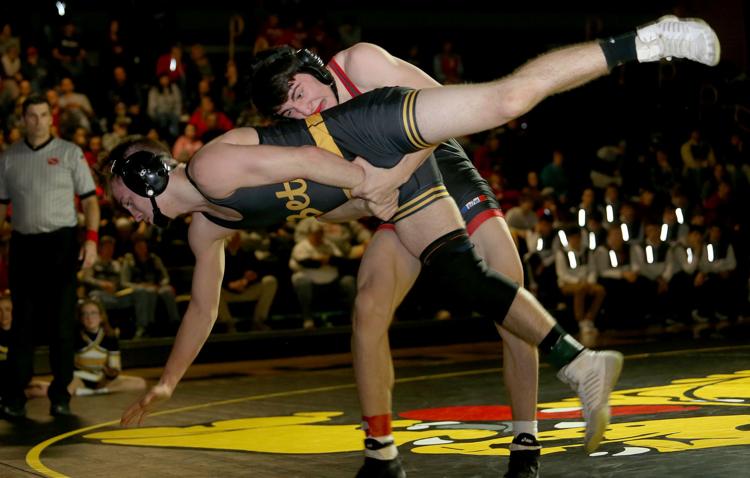 020619-qct-spt-dual-team-wrestling-004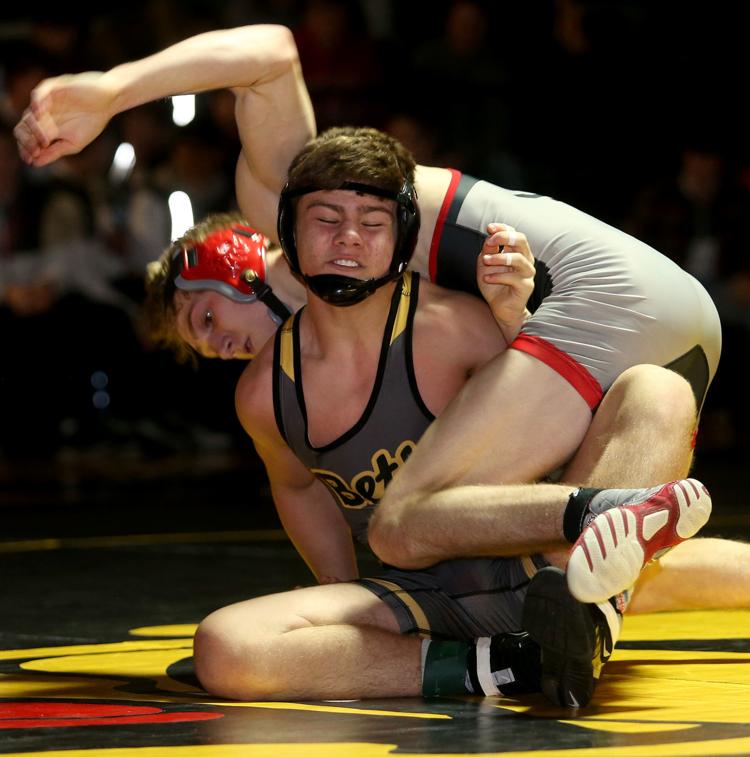 020619-qct-spt-dual-team-wrestling-005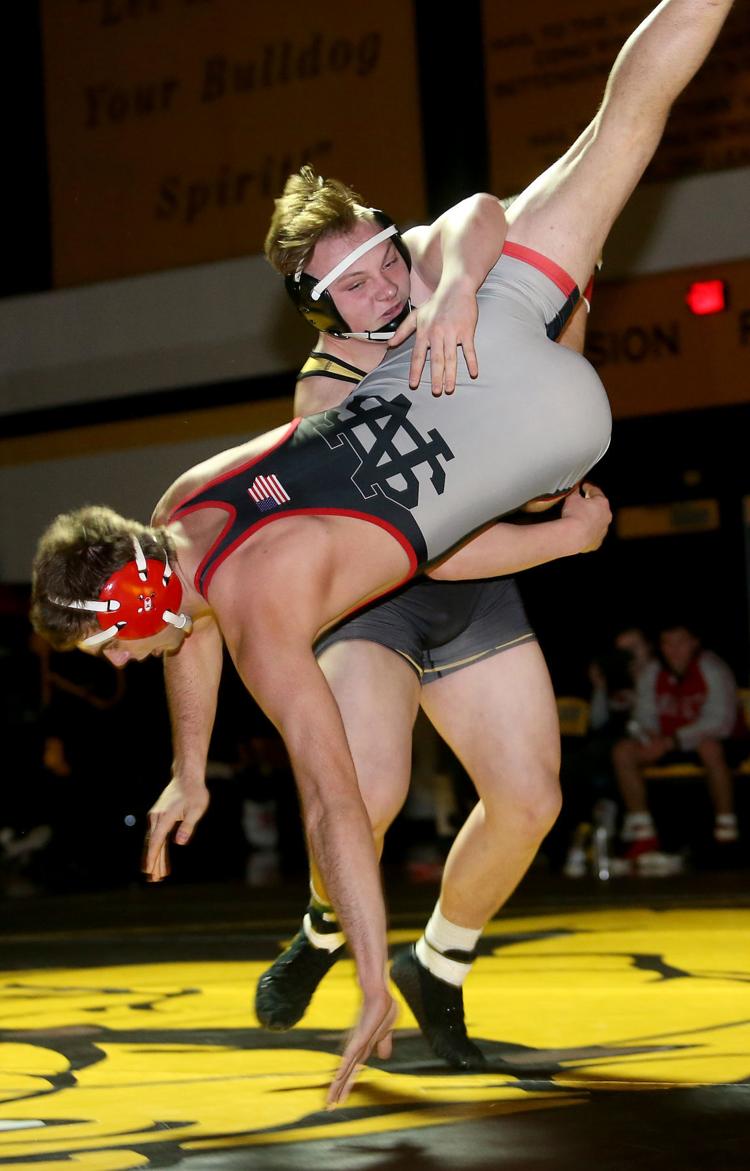 020619-qct-spt-dual-team-wrestling-007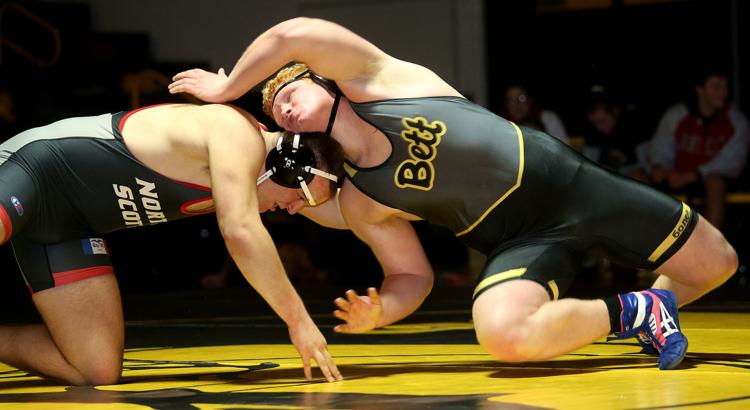 020619-qct-spt-dual-team-wrestling-008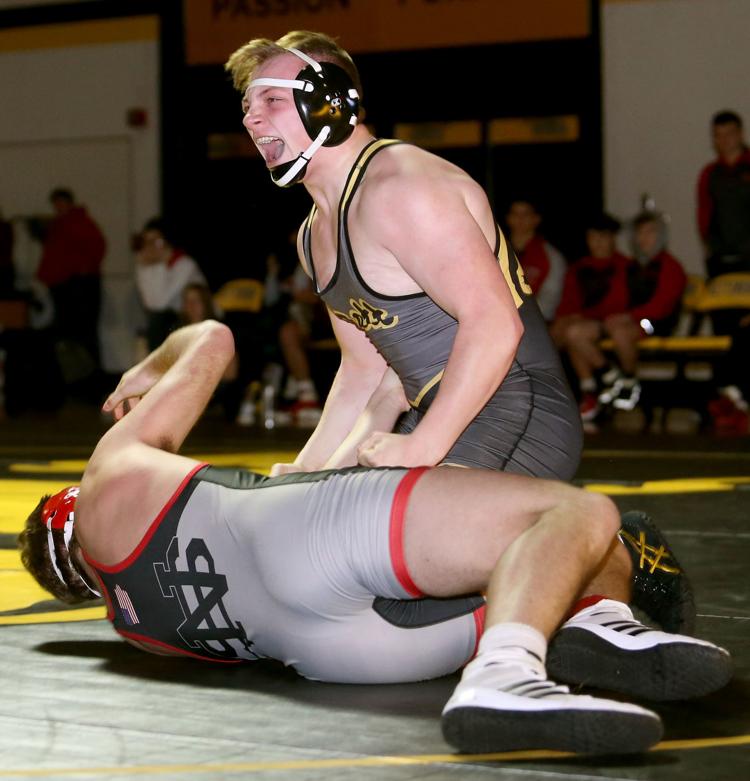 020619-qct-spt-dual-team-wrestling-009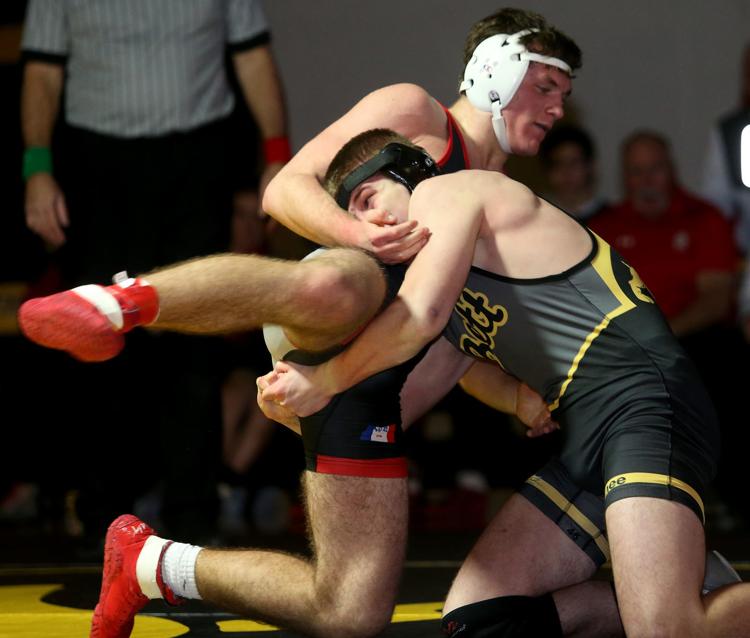 020619-qct-spt-dual-team-wrestling-010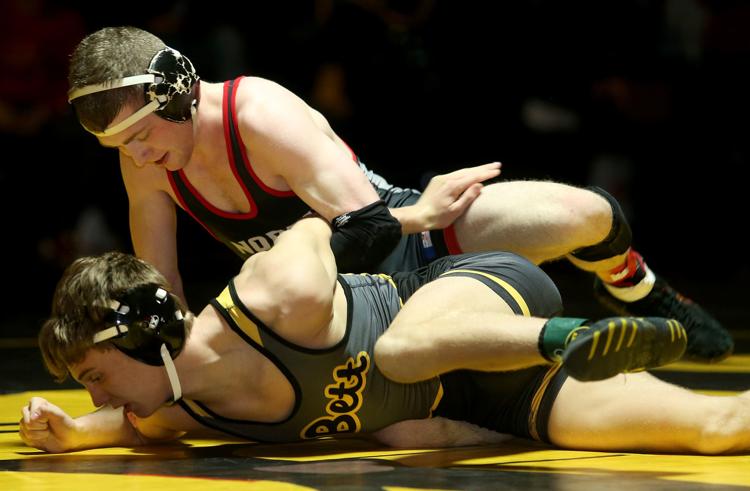 020619-qct-spt-dual-team-wrestling-011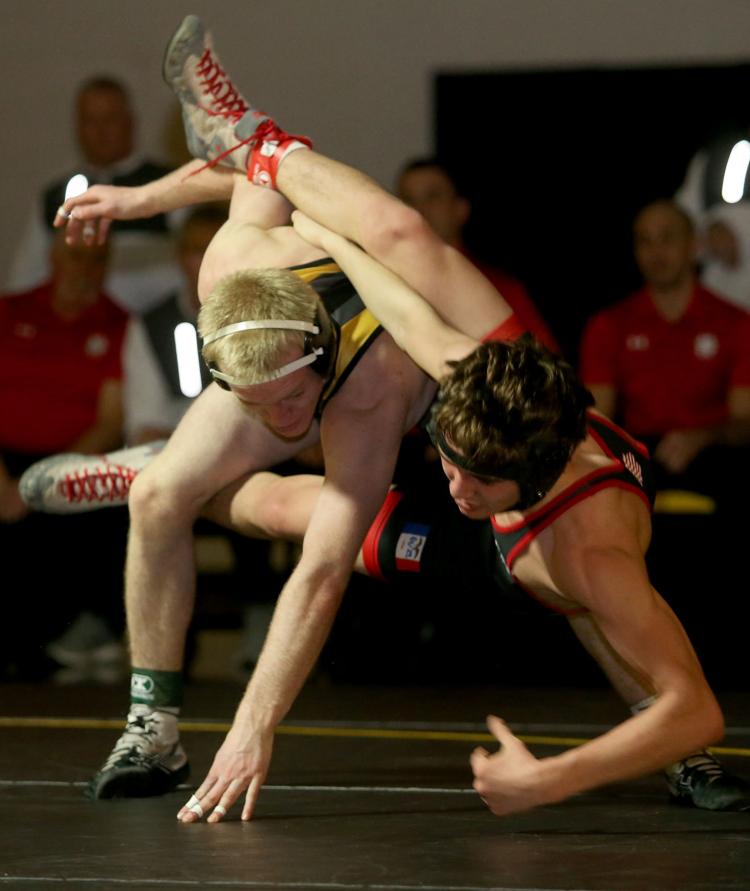 020619-qct-spt-dual-team-wrestling-012