Aiden Evans screamed in pain twice during his bout Wednesday night.
It would have been understandable if the Bettendorf 126-pounder, who has been nursing a torn meniscus in his left knee for the last month, decided to default.
Evans never gave it a thought.
With the state wrestling tournament looming, Evans realizes he's going to have to tolerate some discomfort to reach his goals.
Injury aside, Evans posted a 13-4 major decision over second-ranked 120-pounder Austin Kegley to power Bettendorf back to the Class 3A state duals with a 56-16 rout over Cedar Rapids Prairie.
"I couldn't imagine myself doing anything but wrestling," Evans said. "This is just another obstacle in the course. I know I've got things to prepare for in the future, but I'm wrestling in the now and that's my focus."
Fourth-ranked Bettendorf had little difficulty in moving on. The Bulldogs took 11 of the 13 contested bouts and had a 22-3 advantage in takedowns before the last match.
That was a stark improvement from a team which was short-handed and scuffled to a third-place finish at the Mississippi Athletic Conference tournament earlier this month.
"That's probably the best we've looked," Bettendorf coach Dan Knight said. "It is the right time of the year to do that. Physically, we wrestled very well and technically we wrestled really well.
"This was good for their confidence. They were feeding off each other tonight."
Evans, in particular, gave the Bulldogs an emotional lift.
Prairie elected to bump Kegley up a weight. It backfired.
Elijah Mendoza (120) posted a 6-4 decision for the Bulldogs in the opening match before Evans overcame an early deficit and injury stoppage to handle Kegley.
"That's just pure toughness," Bettendorf heavyweight Griffin Liddle said of Evans. "He's our leader and it shows in practice. He is the toughest kid in there. It showed on the mat today."
Kegley recorded the first takedown, but Evans responded late in the period to snatch a 3-2 lead. Evans, ranked third, used a reversal and three near fall points in the second period before adding on two more takedowns in the final period.
"I've wrestled a lot of tough matches this year at The Clash and the Waverly duals," Evans said. "I know my conditioning is going to come out, my will to win is going to come out on top."
Evans, a two-time state place winner, will wrestle at Loras next season.
Knight said there was never consideration shutting Evans down for the remainder of the year.
"I don't think we were going to get him off the mat," Knight said. "We've sat him for a while, but it got to the point where he said it felt good."
Josh Pelzer (132 pounds), Kohler Ruggles (138), Damian Petersen (152), Keano Roberts (160), Bradley Hill (170), Ethan Barry (220) and Liddle all had pins for the Bulldogs.
Other than a forfeit at 145, Prairie's only two wins came from second-ranked Ashton Stoner-DeGroot (195) and Hunter Kalous (113).
"This really opens your eyes to see what we can really be in the next week," Liddle said. "It just shows us what our potential is and what we can reach. Our goal is a state championship."
Prairie reached the final with a 53-18 victory over Pleasant Valley. The Spartans were within 20-18 after eight weights thanks to decisions from Hunter Meyrer (132) and Alex Clemons (138) along with pins from Eli Loyd (152) and Ryan Kammerer (160).
The Spartans lost the last six bouts, including forfeits at 182 and 195. T.J. Brown and Rusty Van Wetzinga were sidelined with injuries.
"We've been riddled with injuries and flu at the wrong time," PV coach Jake Larsen said. "Even at our strongest, it would have been hard to beat Prairie on paper. It would have been a closer score and better dual meet. We're just beat up right now."
Bettendorf will learn its quarterfinal opponent in the coming days. There is a chance the Bulldogs could draw MAC rival North Scott.
Regardless, Knight believes his team can compete with the best in 3A.
"I like our chances," he said. "Southeast Polk is always tough and Waverly is good, but crazy things can happen. If we wrestle like we're capable, we can stack up pretty well with all of them."
021220-qc-spt-bett-wrestling-868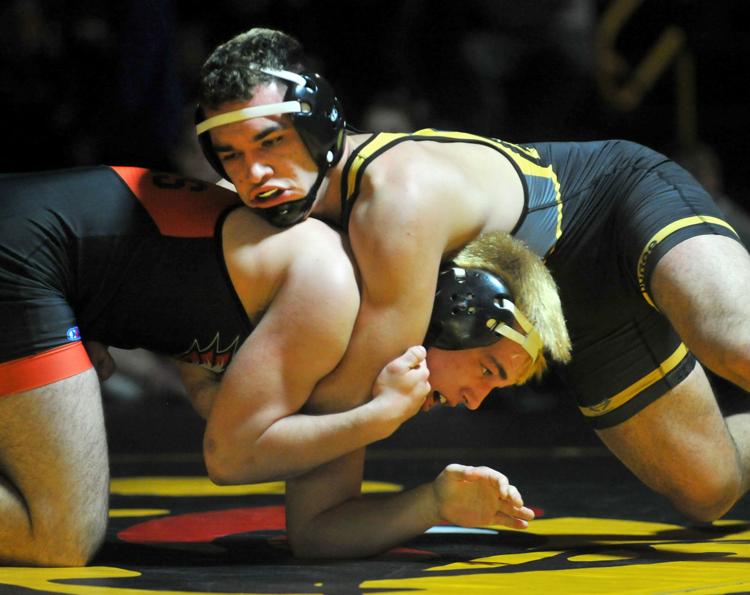 021220-qc-spt-bett-wrestling-937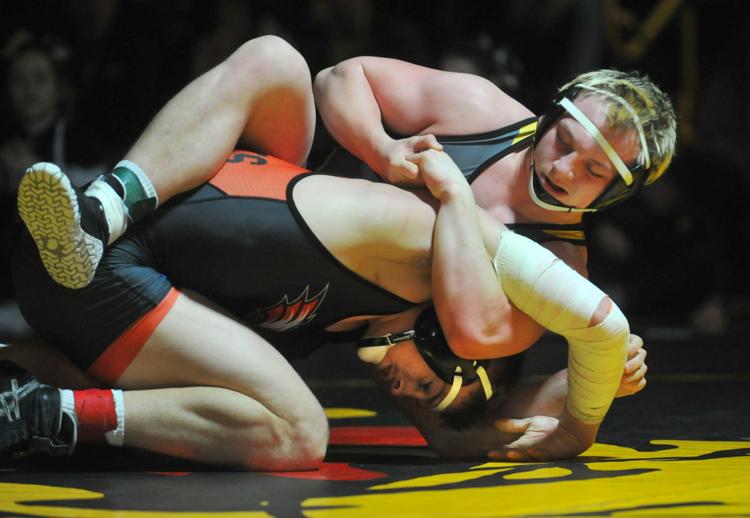 021220-qc-spt-bett-wrestling-694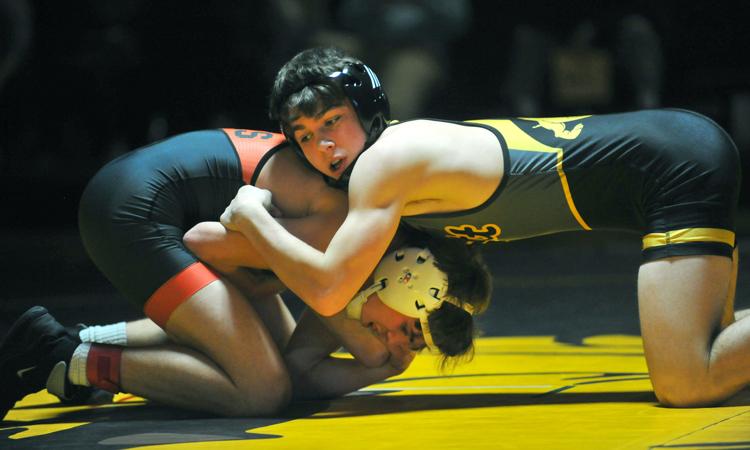 021220-qc-spt-bett-wrestling-735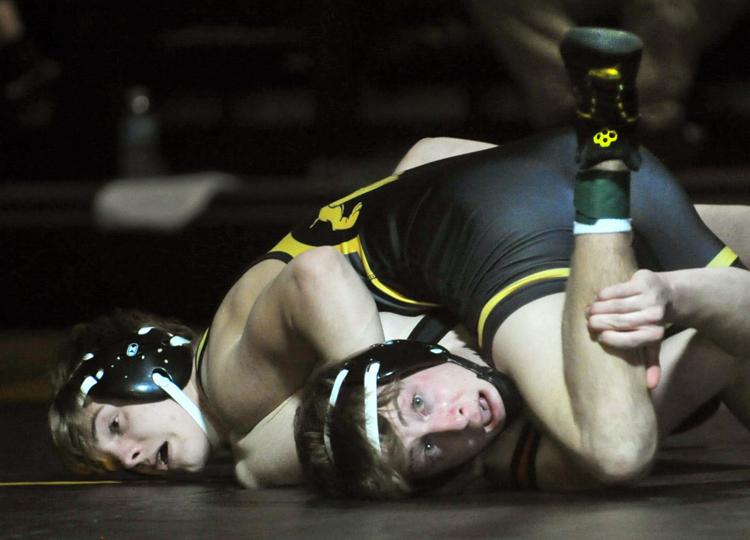 021220-qc-spt-bett-wrestling-720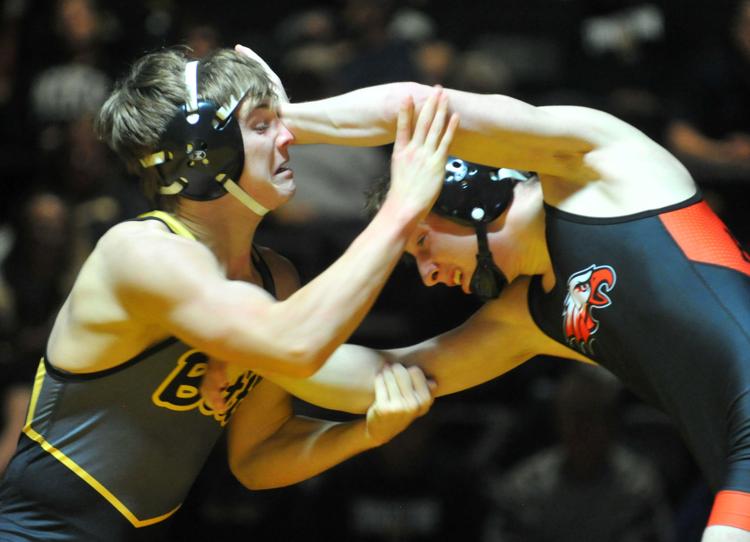 021220-qc-spt-bett-wrestling-897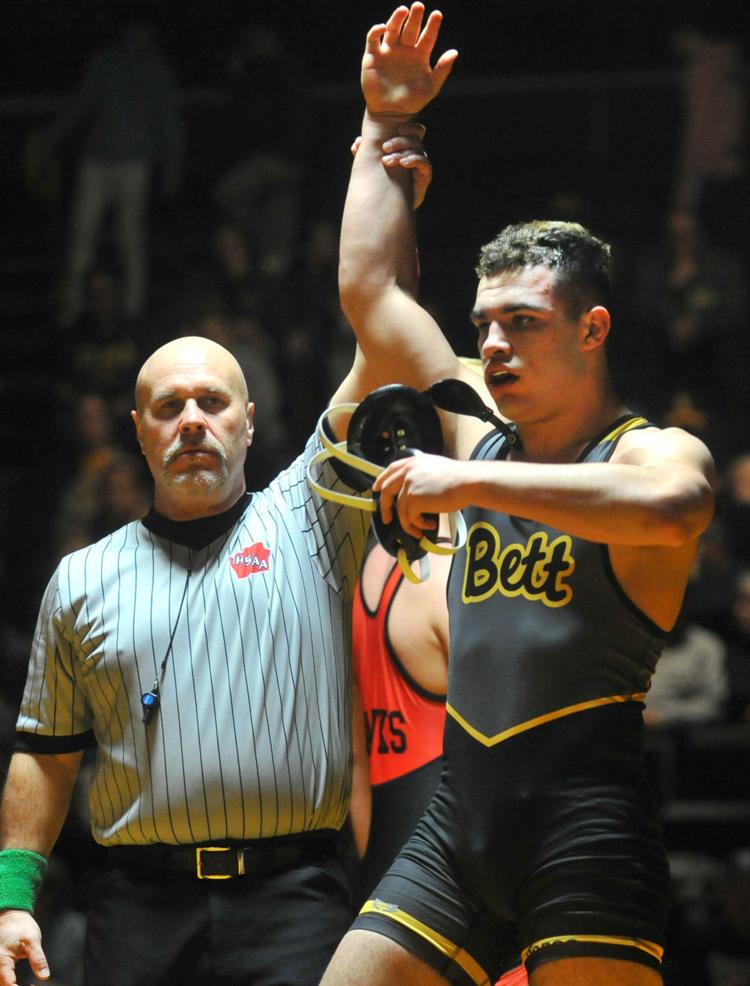 021220-qc-spt-bett-wrestling-857
021220-qc-spt-bett-wrestling-774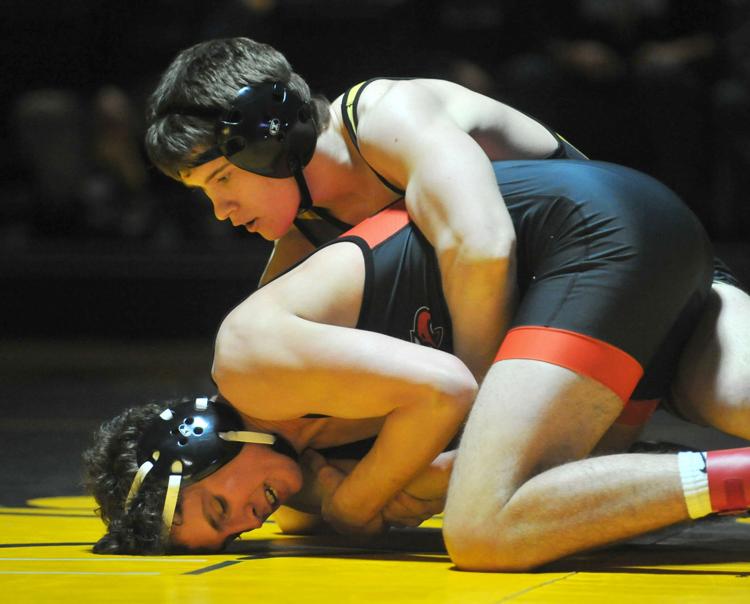 021220-qc-spt-bett-wrestling-947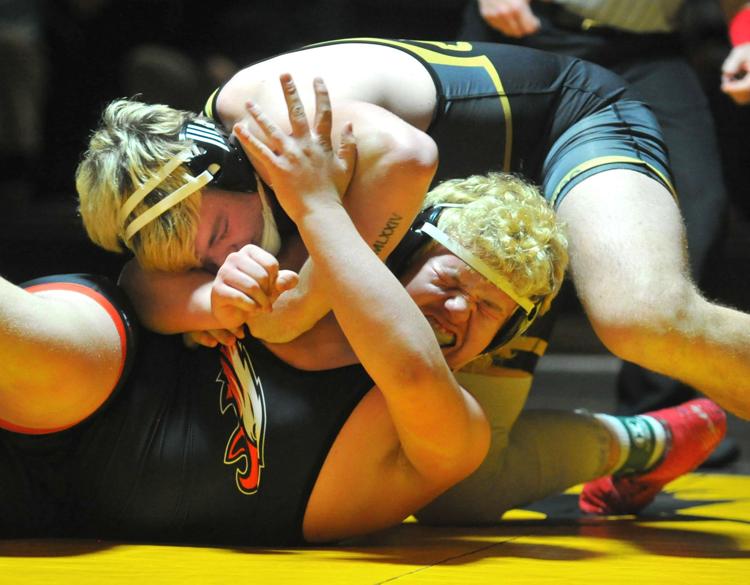 021220-qc-spt-bett-wrestling-706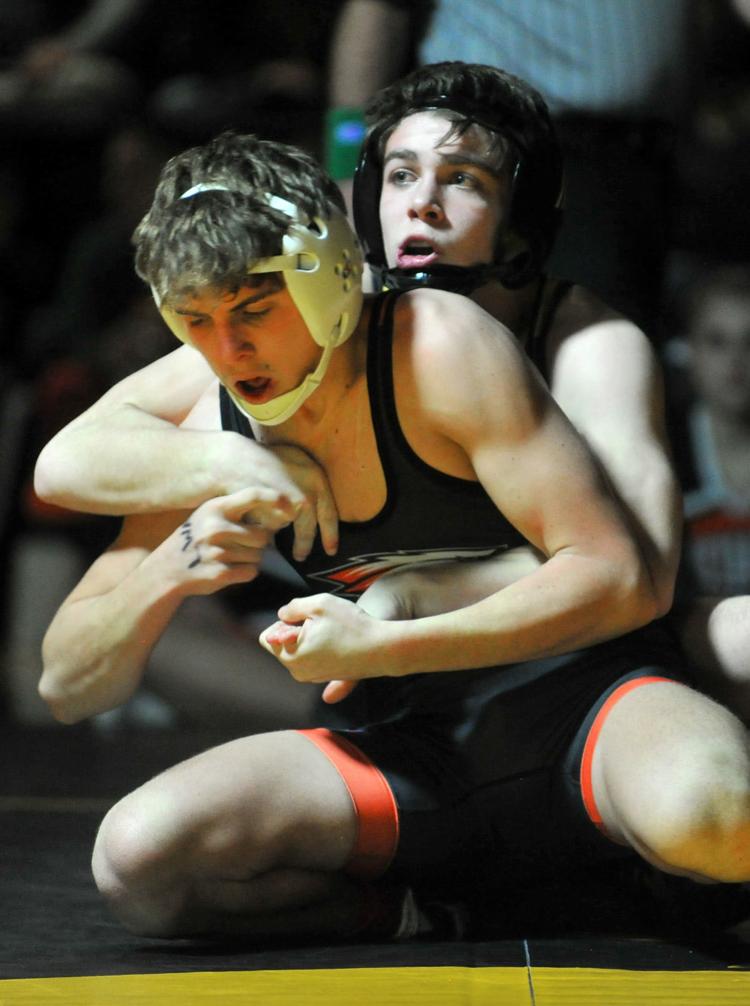 021220-qc-spt-bett-wrestling-568
021220-qc-spt-bett-wrestling-670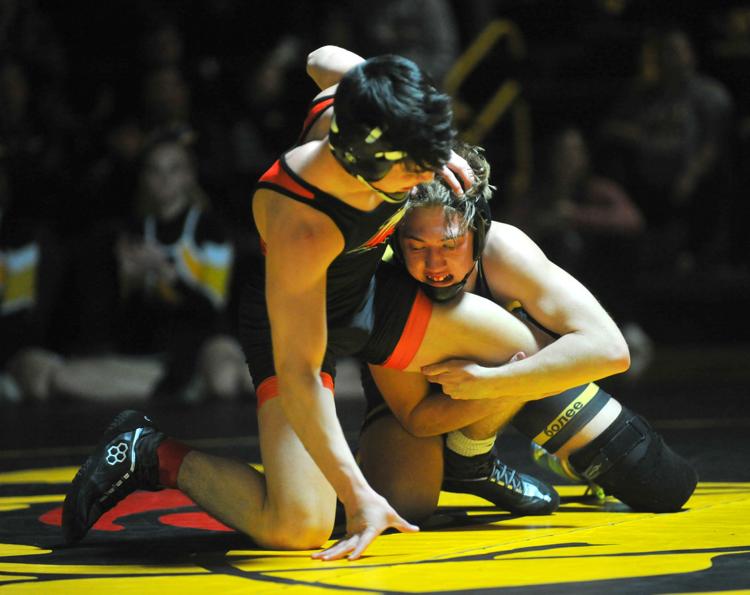 021220-qc-spt-bett-wrestling-706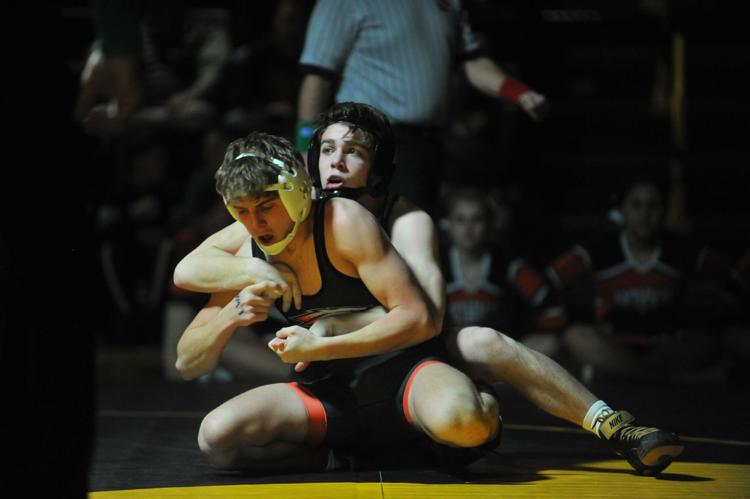 021220-qc-spt-bett-wrestling-649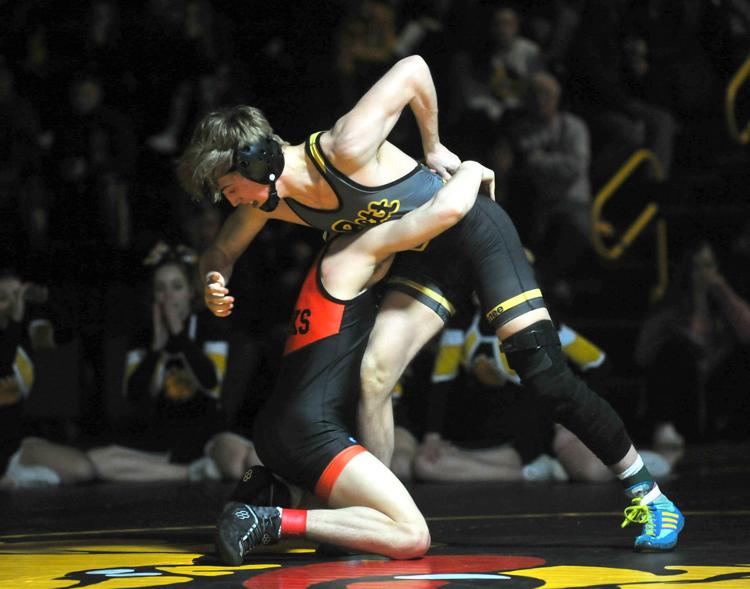 021220-qc-spt-bett-wrestling-712