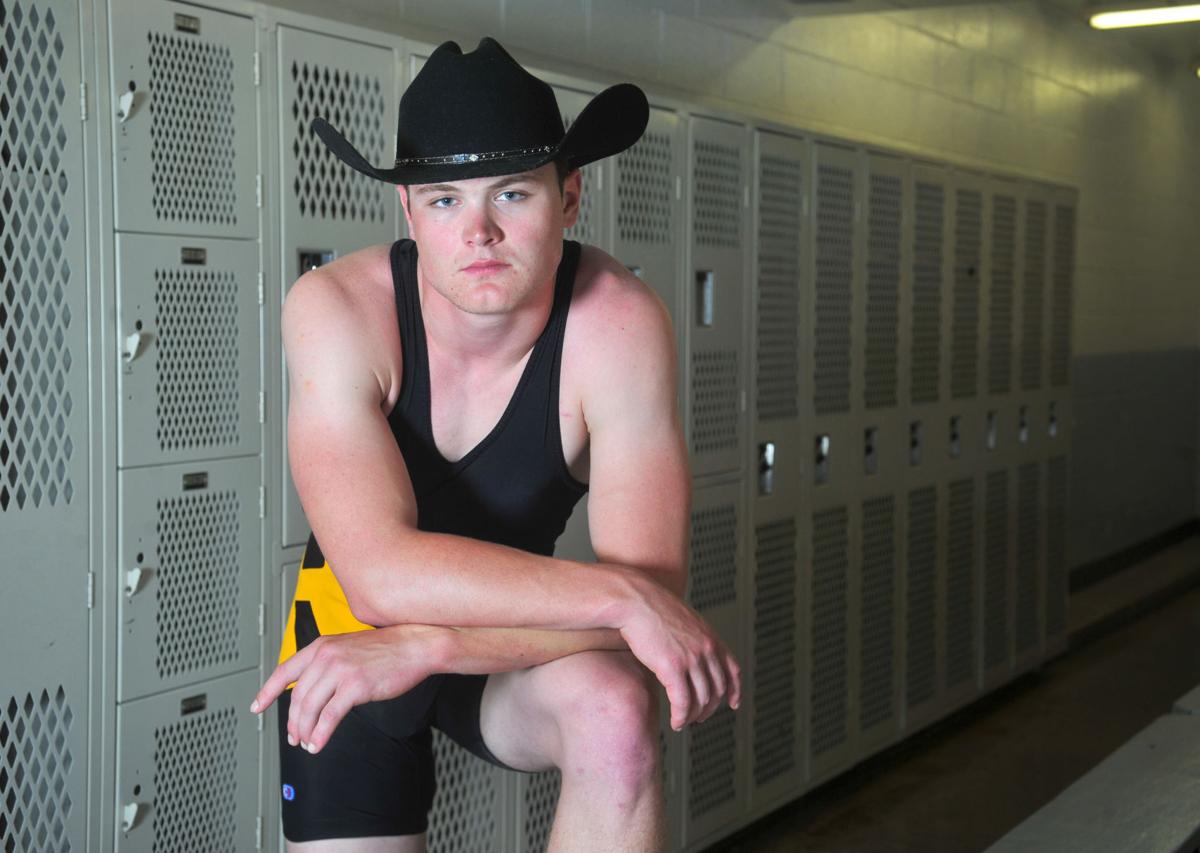 More than a year after winning its first regional team title since 2007, the Riverdale wrestling squad made the most of a COVID-19 altered spring season, sharing the Three Rivers Conference championship with a 10-1 league record.
In fact, the Rams (23-3 overall) suffered their only loss to fellow co-champ Sherrard (16-3), which was the unbeaten Three Rivers champion in the winter of 2019-20. In turn, a loss to Erie-Prophetstown was the only blemish that kept the Tigers from another perfect title run.
When the TRAC announced its all-conference wrestling team, Riverdale had four of its competitors earn first-team status at their respective weight classes, the most among any of the league's 12 squads.
Leading that quartet was senior 220-pounder Bryan Caves, who followed up an individual IHSA state title the year before with a perfect 26-0 season that included 22 pins. Caves finished as the Rams' career leader in both victories (155) and pins (114).
Joining Caves on the first-team list was another unbeaten Ram, sophomore 132-pounder Brock Smith, who posted a 22-0 record. Smith's classmate Alex Watson (145 pounds) was almost perfect, compiling a 25-1 mark. Freshman 106-pounder Tharren Jacobs and his 24-4 record also earned first-team status.
Altogether, Riverdale had eight All-TRAC honorees, with second-team kudos going to sophomores Mitch Hasenour (120 pounds) and Collin Altensey (138).
Sherrard had just one first-team honoree among its six all-conference selections, that being senior 126-pounder Kaiden Jones (17-5). Teammates Dylan Russell (152 pounds), Josh Bynum (195) and Walker Anderson (220) were all second-team selections, with Bynum the lone senior among that trio.
Erie-Prophetstown, which finished 9-2 to tie Princeton for third place, had two first-team representatives in freshman 106-pounder Jacob Gibson and senior 170-pounder Gunnar Wuebben. Gibson was nearly perfect with a 16-1 record, while Wuebben had 14 wins in 16 bouts.
Morrison wound up with three first-team wrestlers, the conference's second-highest total behind Riverdale. Leading that group is junior 285-pounder Nathan Schaefer, who ran the table with a 14-0 record. Classmate and 182-pounder Kayden White posted a 19-2 record, while freshman Karder White debuted with a 15-3 mark at 120 pounds.
Orion, which posted a 7-4 conference mark to finish fifth, had a pair of first-teamers in the senior duo of Weston Ferry (160 pounds) and Josh Fair (195). Fair was a perfect 24-0, while Ferry had just one loss in 16 matches.
Fulton and Rockridge each had one first-team pick, with senior 285-pounder Nate Portz (18-2) representing the Steamers and sophomore 152-pounder Reese Finch (15-2) representing the Rockets.