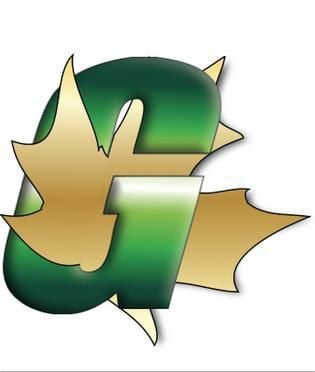 GENESEO — A high school wrestling meet in May is strange enough as is, but when it's hosted outdoors, it makes things even more unusual. 
That's exactly what happened in the dual meet between the Maple Leafs and Golden Warriors on Thursday night. Geneseo beat Sterling 54-11 on the mats out on Bob Reade Field. 
Geneseo coach John Murray said he is happy with how his team has handled the adversity it has faced, from not knowing if or when they might have a season to now preparing for outdoor dual meets and a state meet hosted by the IWCOA. 
"It's been a great time and we've had fun and made the most of it," Murray said. "Everyone is happy to have the season, and no matter what has happened our guys have been able to deal with it. We're thankful for the IWCOA for giving us the opportunity to send the season off right."
For junior Anthony Montez, a season already riddled with adversity now has some additional challenges, as the former 113-pound state qualifier has moved up to the 145-pound weight class and occasionally wrestles at 152 as well. 
With a five or six weight class change from the previous season, Montez has retained his training and approach from his old weight and applied it this season. 
"I always try to feel what a wrestler does against me in the first minute or two," Montez said. "I find out what he's good at and try to work my own stuff against what he's doing."
Montez took a 4-2 decision at 145 pounds over Maurio Garcia, fighting back from down 2-0 after the first period. His defensive approach was on full display as he prevented Garcia from any additional points in the final four minutes.
The work never stopped in the off-season for Montez, who was able to work his craft through tournaments and open practice rooms.
"I was able to work out just about every day with Young Guns," Montez said. "My brother was with me for a lot of it and helped push me. The motivation throughout the season with tournaments helped as well, and there's always next year for the official state tournaments."
Geneseo 220-pounder Tim Stohl appreciates the season for what it is and is looking to use his sophomore campaign as a stepping stool for future seasons.
"Everything is different than usual," Stohl said. "We have the same practice times, but to be able to wrestle on the football field outside is really interesting. It's been a great experience, and we weren't sure if we were going to have the season at all, so any opportunity makes me happy."
Stohl pinned opponent Javi Luna in three minutes, 59 seconds and hopes that he can continue to improve and put himself in the state title race later in his career.
"I really want to plan to get down to state and try to win," Stohl said. "I'll have to grind to get there, but I'm ready to work as hard as I can."