DES MOINES — Zachary Campbell used some reverse psychology to help him get through the opening round of the Iowa Class 3A state tournament Thursday morning.
"I made up this scenario in my head (my opponent) was going to be more nervous than I was," Campbell said. "I knew if I could jump on him, maybe I could get out to an early lead."
The North Scott 160-pound junior, wrestling in his first state tournament, raced out to a 5-0 cushion and held on for an 8-6 victory over seventh-seeded EJ McElmeel of Sioux City North at Wells Fargo Arena.
Campbell was one of six Lancers to advance to Friday morning's quarterfinals. Caleb McCabe (126 pounds), Collin Lewis (145) and Jake Matthaidess (152) moved on with pins, while Josh Connor (113) recorded a major decision and Deven Strief (138) pulled out a 9-3 win.
"I thought we came out and wrestled tough," North Scott coach Drew Kelly said. "In that first match here, you're anxious, you're excited and a little nervous. I thought we did a good job when that first whistle blew of getting busy and getting to our offense."
Bettendorf had five of its 12 qualifiers prevail in the opening round — Dustin Bohren (106), Aiden Evans (120), Rylan Hughbanks (138), Will Jefferson (170) and Griffin Liddle (285).
With four others collecting victories in the consolation round, the Bulldogs have nine wrestlers still in the hunt for a state medal.
"To have nine go into Day 2, we've got to be happy," Bettendorf coach Dan Knight said. "We didn't have the best first-round draws with several matches against Nos. 1 or 2 seeds."
Waverly-Shell Rock leads the team race with 31.5 points, followed by Southeast Polk (25) and Fort Dodge (23). Bettendorf is in sixth with 20.5 points and North Scott is seventh at 19.
Of the Bulldogs' five first-round wins, they had two by 7-0 margins and another 6-0.
"We just wanted to secure wins a little bit," Knight said. "We left a few (team) points out there, but it was important we thought to advance them. We have some guys here for the first time, and we didn't want anything crazy going on."
Campbell came into the tournament with a pedestrian 27-19 record. He recorded a takedown and three back points on a tilt to gain control.
But as the match wore on, Campbell began to tire. He did enough in the final half-minute to stave off McElmeel.
"I was full of adrenaline in that first period," Campbell said. "By the middle of the second period, I was starting to get (tired). I warmed up super early, kind of gassed myself out. It was nice to learn from that and still win."
Kelly felt Campbell managed the situation well for his state debut.
"But at the end of the match, he felt like he got hit by a Mack truck coming off there," Kelly said. "He did a good job of sucking it up at the end to get the win."
McCabe, a semifinalist last year, pinned Waterloo East's Chryshaun Taylor in 1 minute, 58 seconds. Lewis used a cradle to pin Carroll's Abraham Dirkx in 23 seconds. Matthaidess followed with a fall in 2:41 over Sioux City East's Alex Kleider.
"I definitely feel level-headed instead of my freshman year when I was shaken up a little bit," Lewis said. "The Well is a big place and hard to get to. So it was nice to start with a pin, hopefully a couple more to come."
Strief, seeded sixth, beat Des Moines Lincoln's Leo Blawou.
"I saw he was getting winded," Strief said. "I knew I had to keep going and just out-wrestle him."
Liddle picked up his 42nd win of the season with a 6-0 decision over Cedar Rapids Jefferson's Dawson Sweet. The Bettendorf sophomore gets fourth-seeded Jacob Murray of Iowa City High in Friday's quarterfinals.
"I'm prepared, but it is how I perform on the mat at the end of the day," Liddle said. "I can't go out there all skittish. I can't give in."
So far in his career, Liddle has thrived on the big stage. He was a state placewinner as a freshman.
"You go to all these small tournaments at schools, and they're nothing compared to this," Liddle said. "This is the freaking granddaddy of all tournaments. It is awesome."
Bohren controlled Des Moines North/Hoover's Aime Mukiza 7-0.
"It was nice to get that takedown early, get that first match over with and keep moving on," Bohren said. "It is a little intimidating, but I got it done."
Evans registered a major decision. Hughbanks downed Dallas Center-Grimes' Brayden Broderick, and Jefferson posted a technical fall over Sioux City East's Dylan Harper.
Knight realizes the next round is pivotal for the Bulldogs. Win and you're assured a spot on the podium. Lose and you have to return to the mat less than two hours later for a match to remain in the tournament.
"We usually find out in the next two rounds where that confidence falls," Knight said. "A lot of it is in their head and where they see themselves."
Pleasant Valley's Eli Loyd (138), Muscatine's Shane Mathias (220) and Davenport Central's Manny McGowan (285) also advanced to the quarterfinals.
Loyd, a state runner-up last season, clobbered Ankeny's Derek Anderson, 16-0.
"I definitely had him pinned, but the ref just didn't call it," Loyd said. "(Anderson) was just looking to roll around and hopefully catch me. I just had to stay in good positions."
Mathias, one of four Muscatine qualifiers, pinned Ankeny Centennial's Lane Pruisner in 3:25. It was his first state tournament win after losing twice here a year ago.
"Even though I've been here, I also was really nervous," Mathias said. "Last year didn't go too hot for me, and I was still in the mode these guys are really good and I don't know how good I am compared to them. That match was all about proving it to myself."
McGowan defeated Fort Madison's Danen Settles 5-3 to set up a quarterfinal bout with top seed Josh Vis of Cedar Rapids Kennedy.
021419-qct-IA-HS-Wrestling-001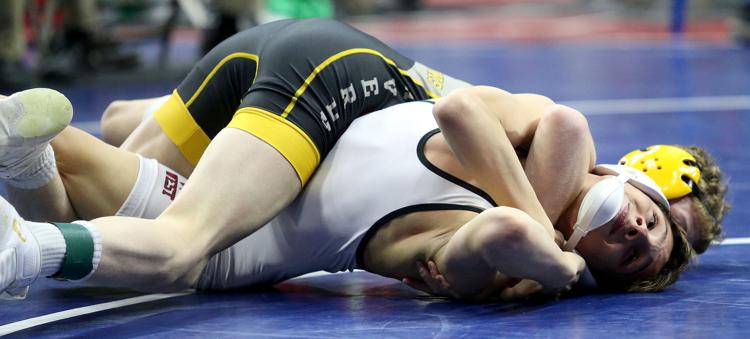 021419-qct-IA-HS-Wrestling-002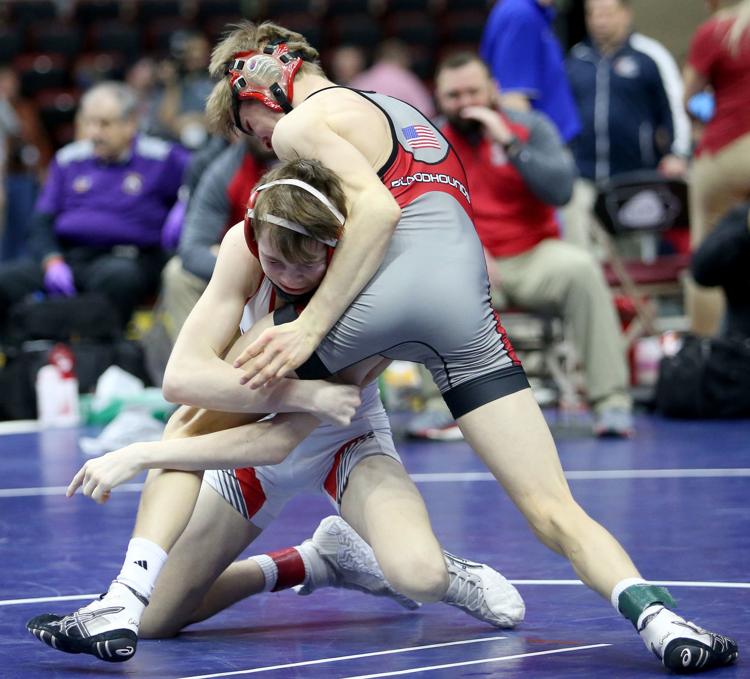 021419-qct-IA-HS-Wrestling-003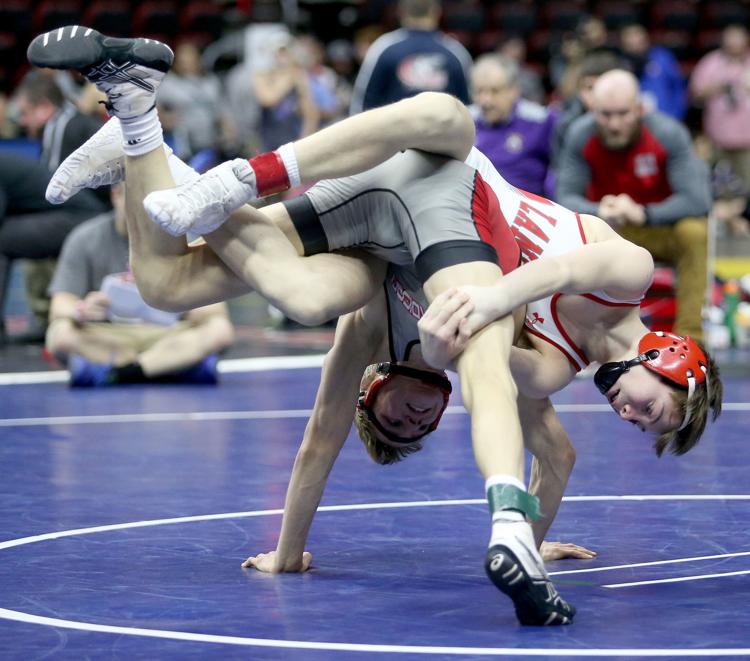 021419-qct-IA-HS-Wrestling-004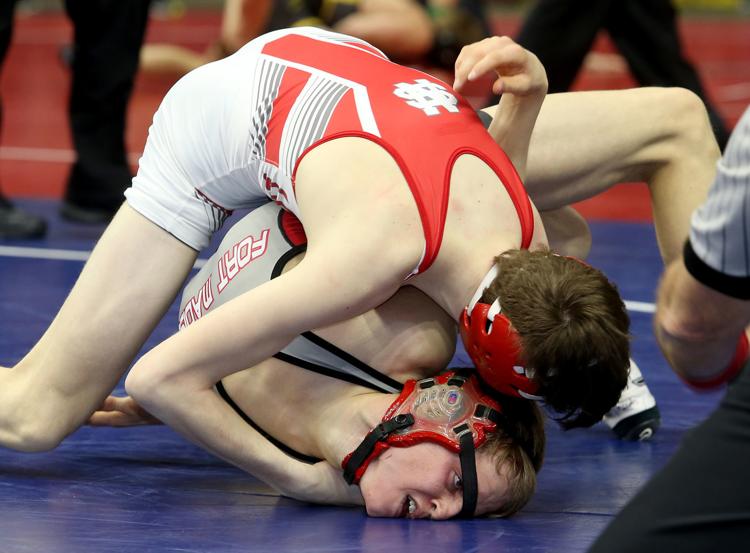 021419-qct-IA-HS-Wrestling-005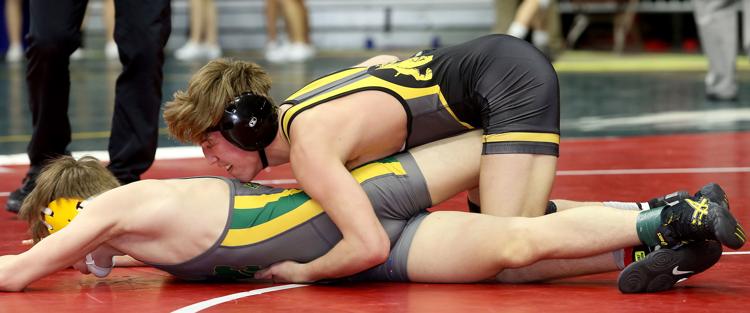 021419-qct-IA-HS-Wrestling-006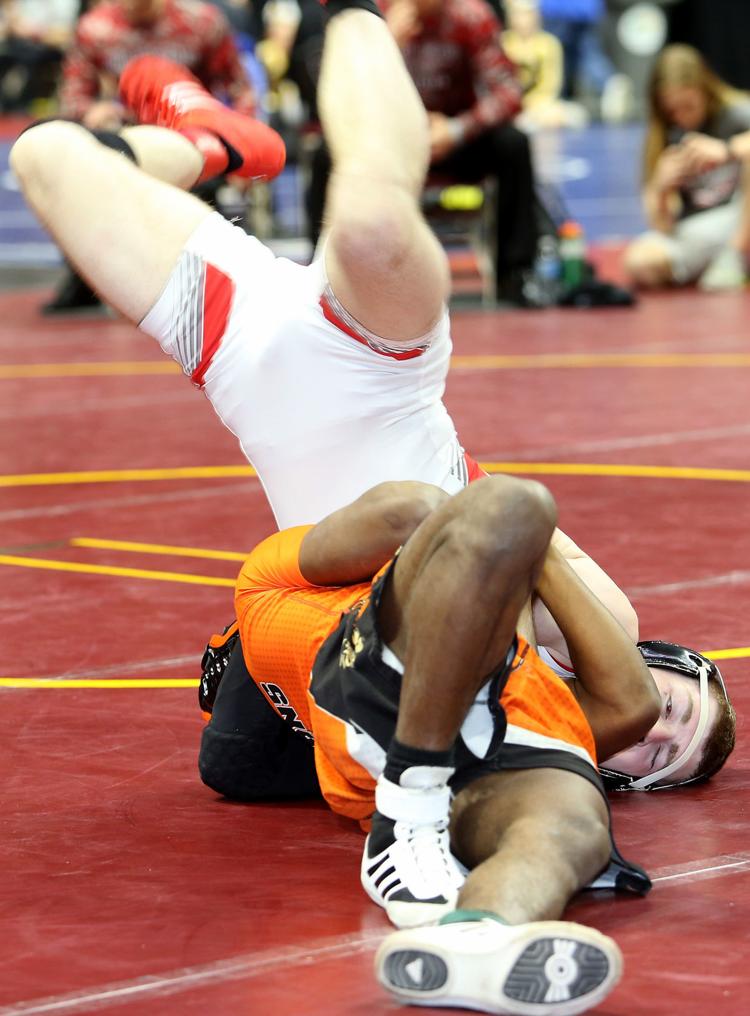 021419-qct-IA-HS-Wrestling-007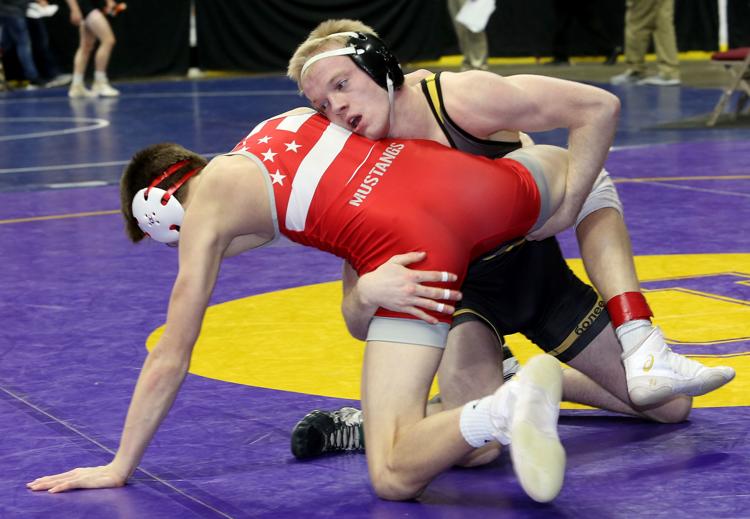 021419-qct-IA-HS-Wrestling-008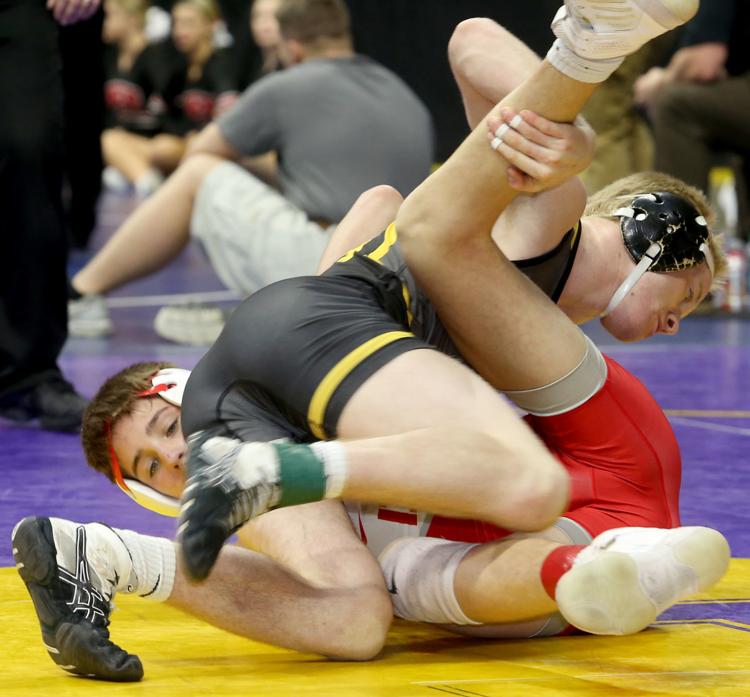 021419-qct-IA-HS-Wrestling-009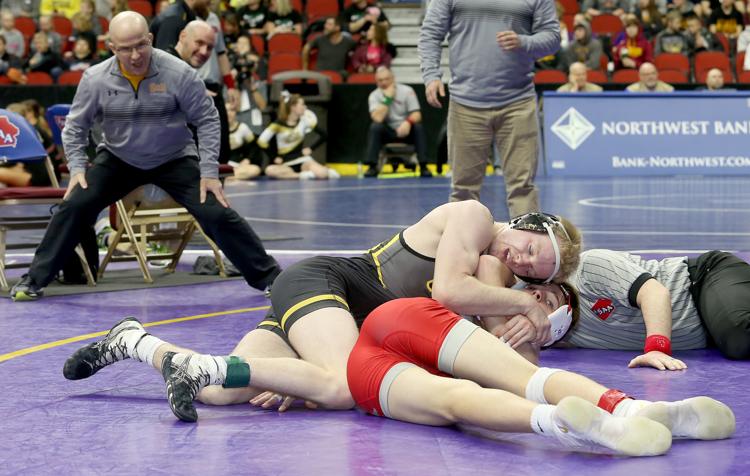 021419-qct-IA-HS-Wrestling-010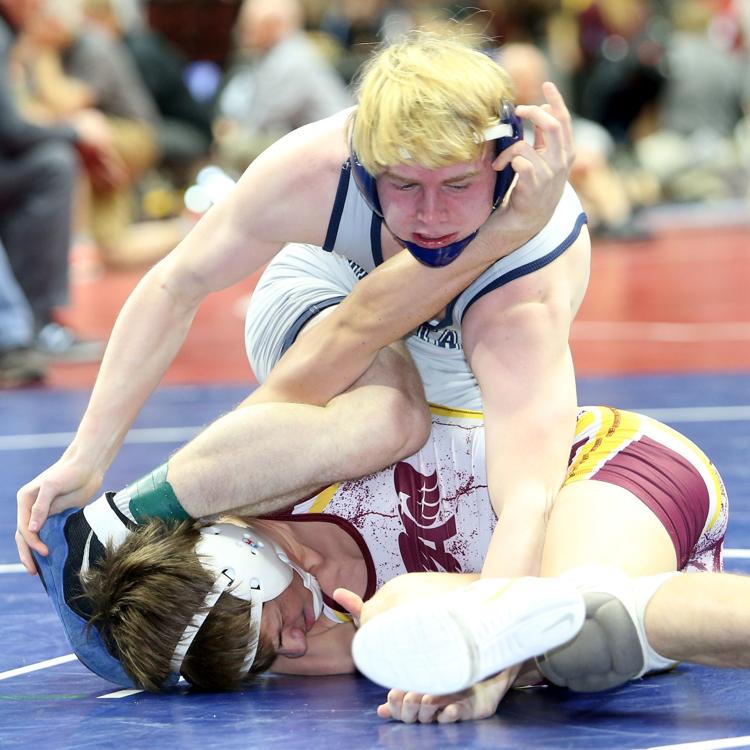 021419-qct-IA-HS-Wrestling-011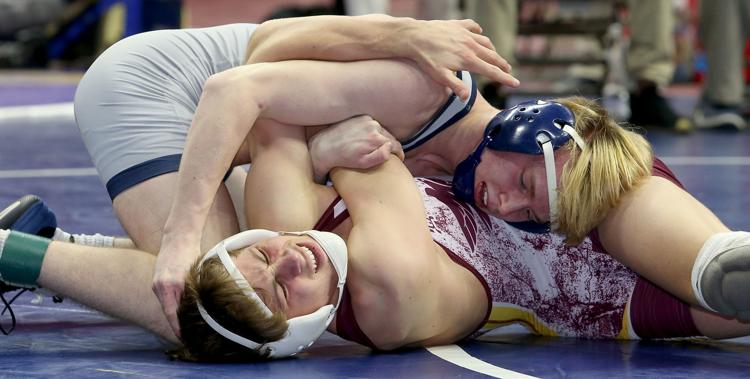 021419-qct-IA-HS-Wrestling-012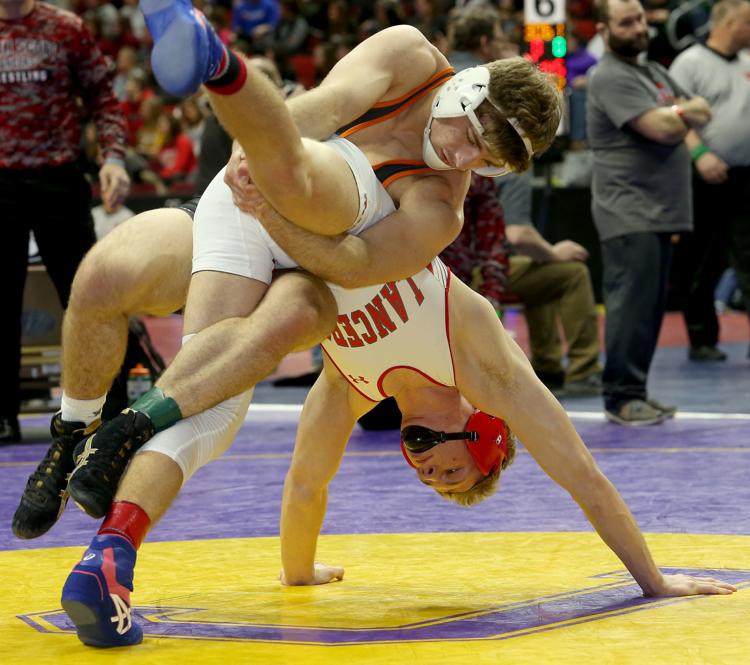 021419-qct-IA-HS-Wrestling-013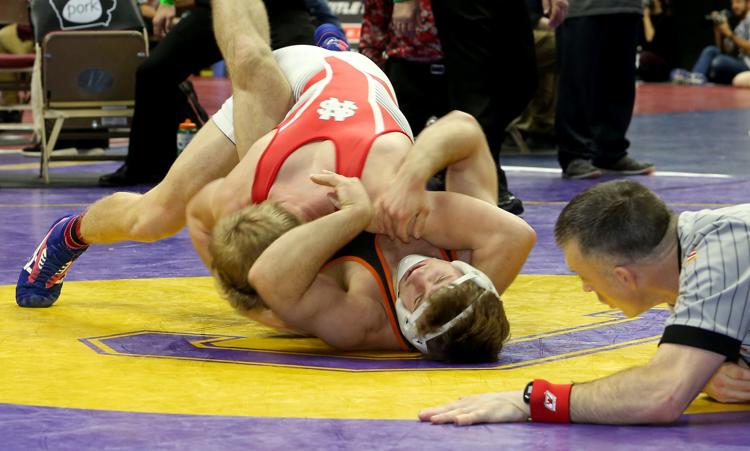 021419-qct-IA-HS-Wrestling-014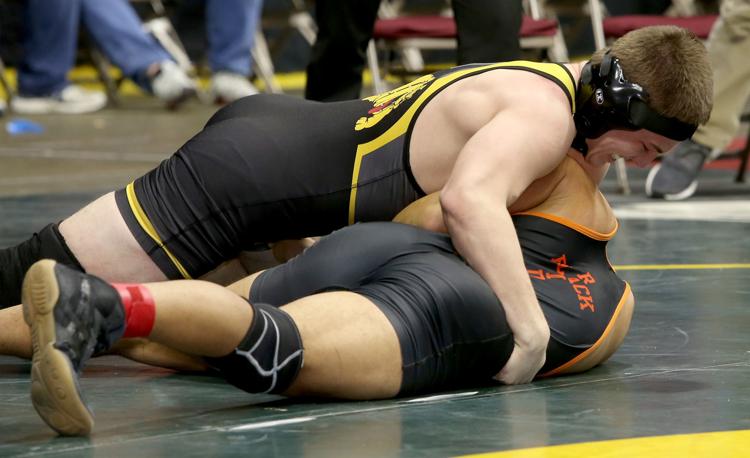 021419-qct-IA-HS-Wrestling-015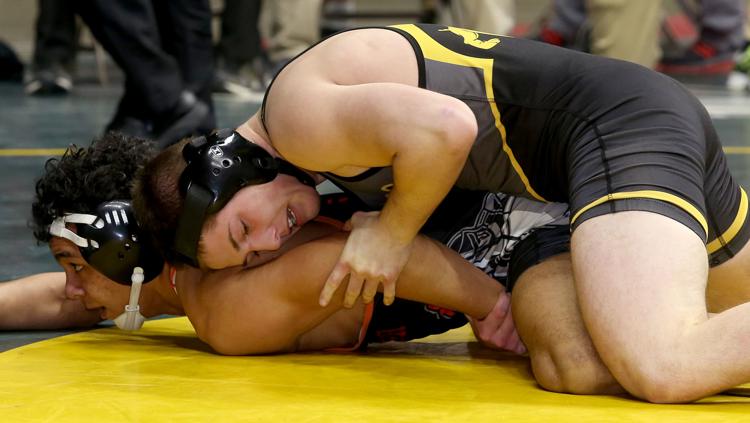 021419-qct-IA-HS-Wrestling-016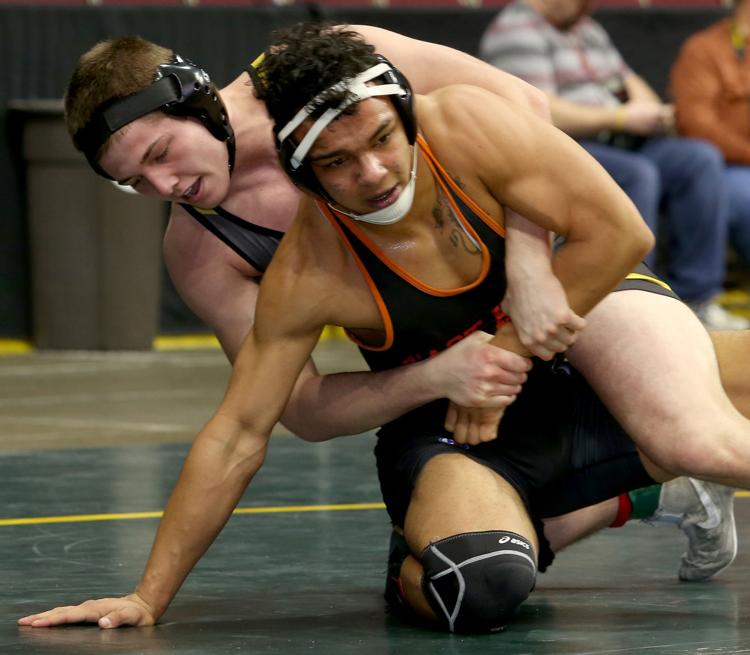 021419-qct-IA-HS-Wrestling-017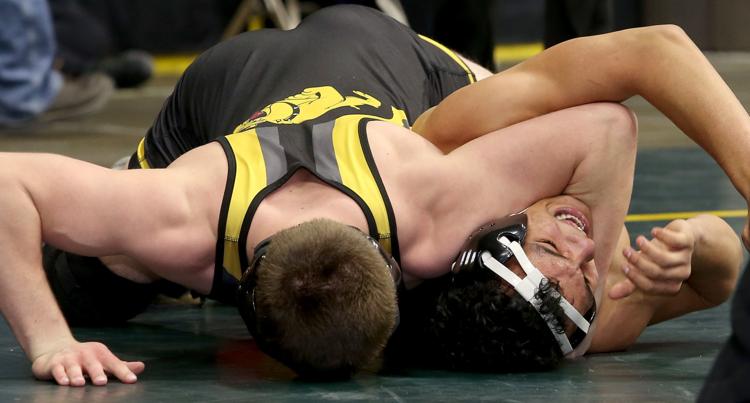 021419-qct-IA-HS-Wrestling-018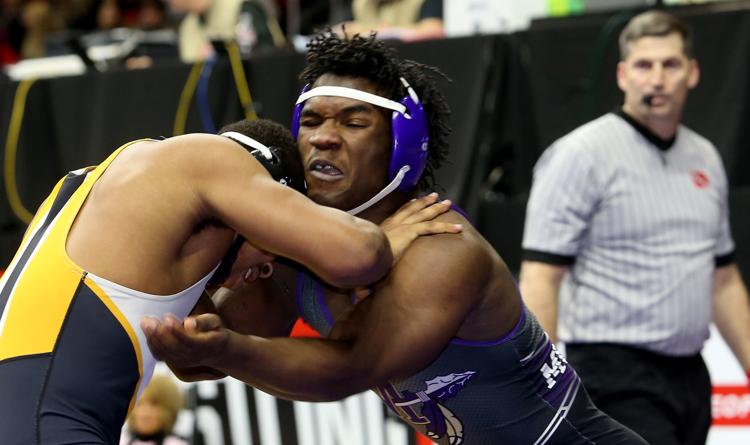 021419-qct-IA-HS-Wrestling-019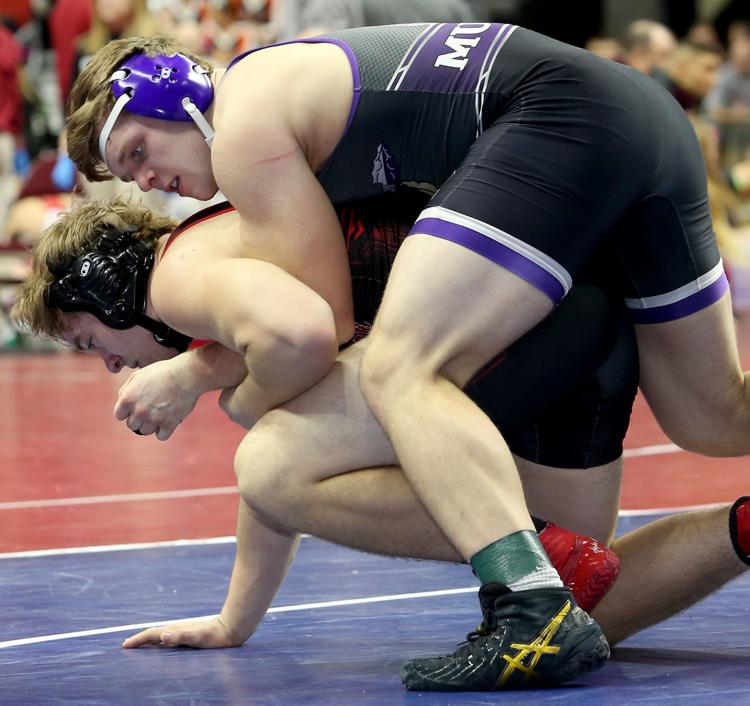 021419-qct-IA-HS-Wrestling-020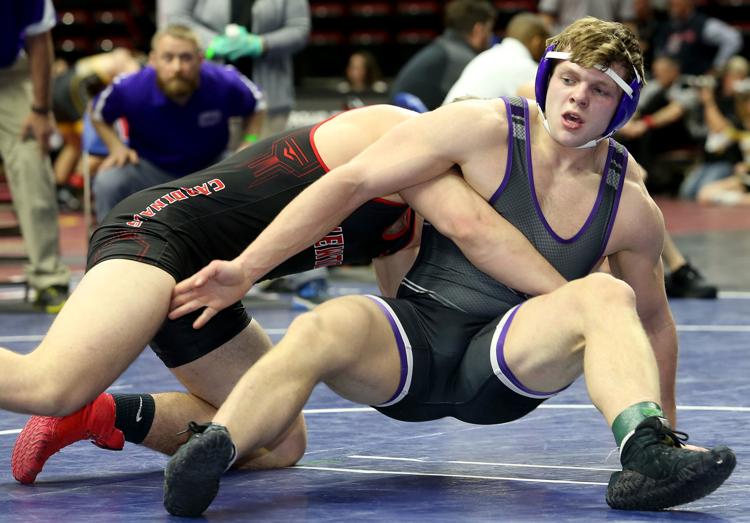 021419-qct-IA-HS-Wrestling-021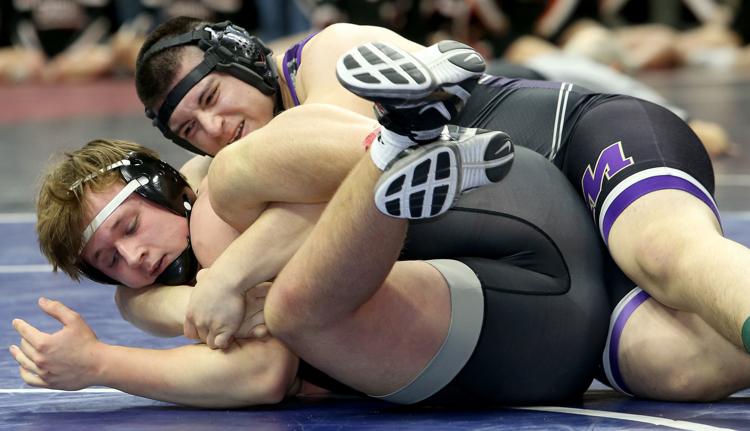 021419-qct-IA-HS-Wrestling-022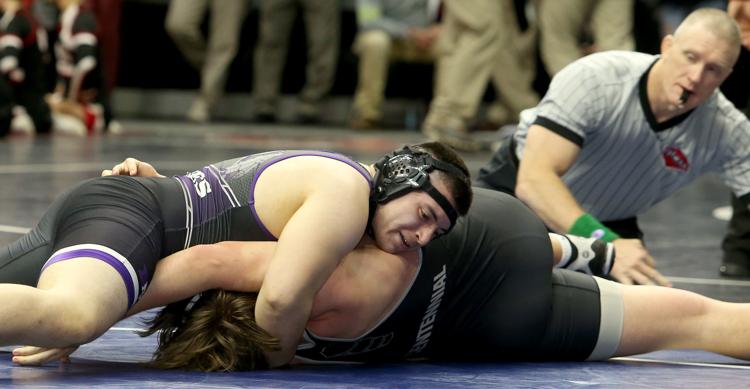 021419-qct-IA-HS-Wrestling-023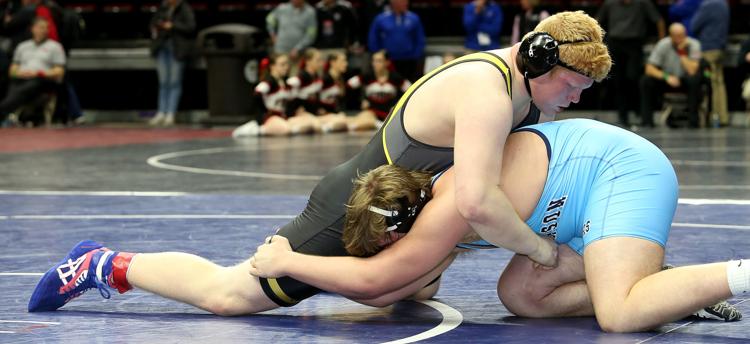 021419-qct-IA-HS-Wrestling-024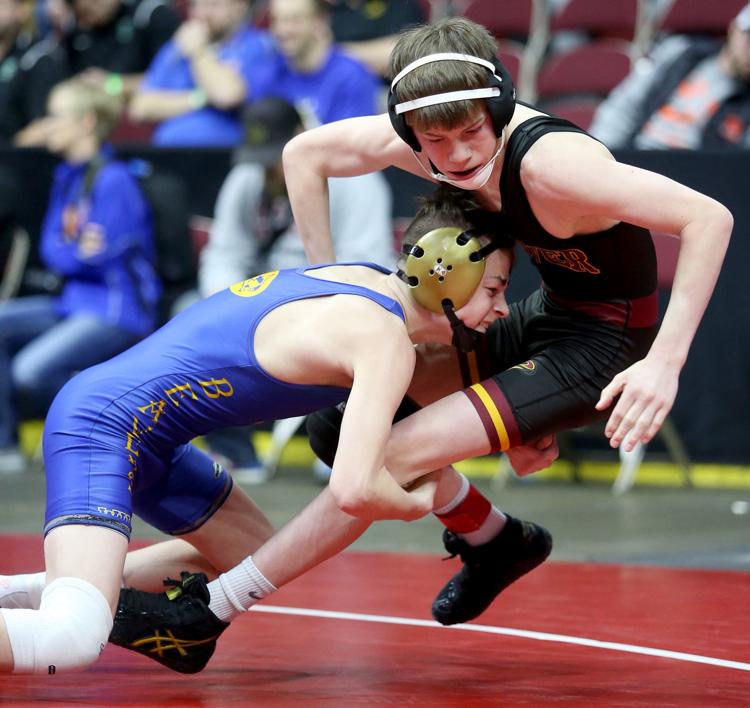 021419-qct-IA-HS-Wrestling-025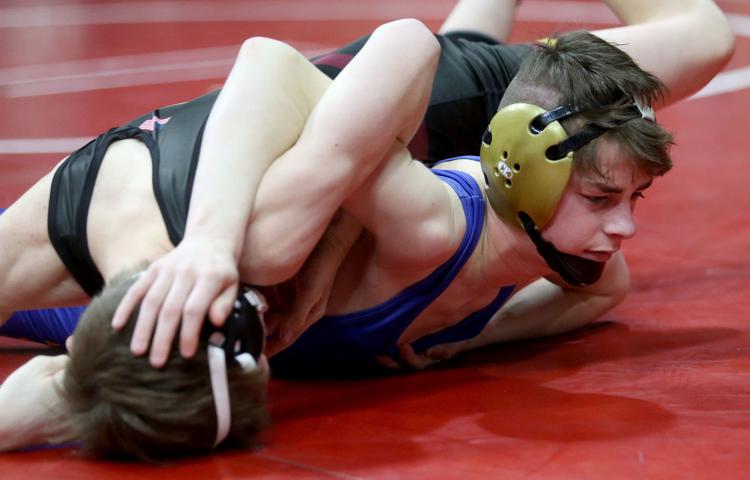 021419-qct-IA-HS-Wrestling-026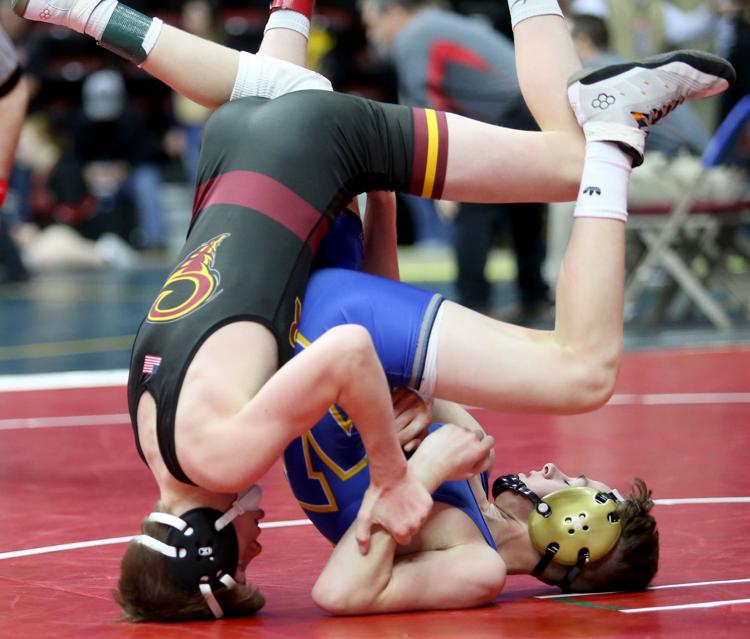 021419-qct-IA-HS-Wrestling-027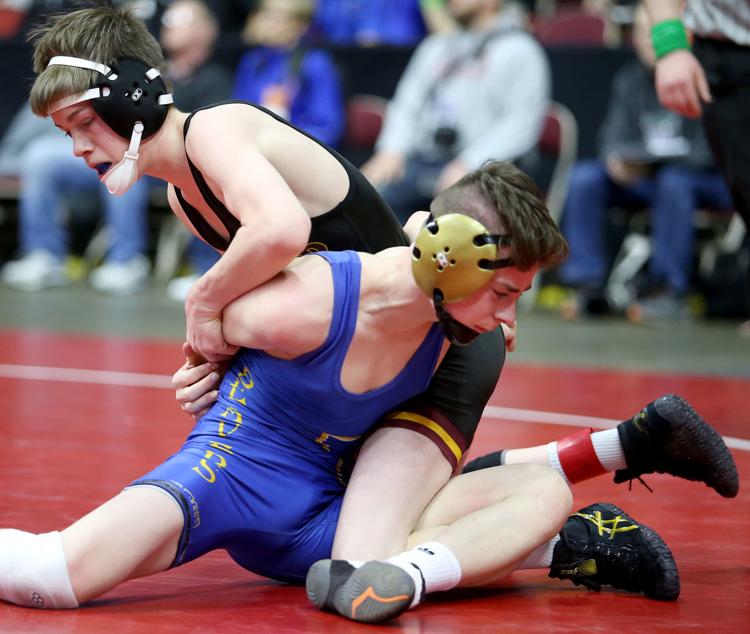 021419-qct-IA-HS-Wrestling-028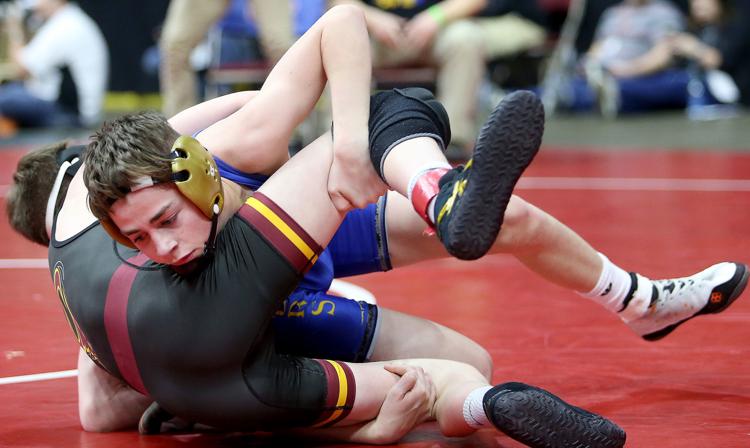 021419-qct-IA-HS-Wrestling-029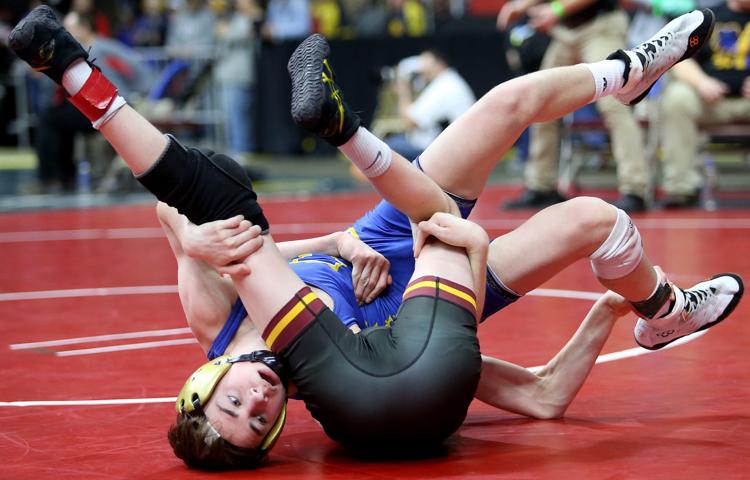 021419-qct-IA-HS-Wrestling-030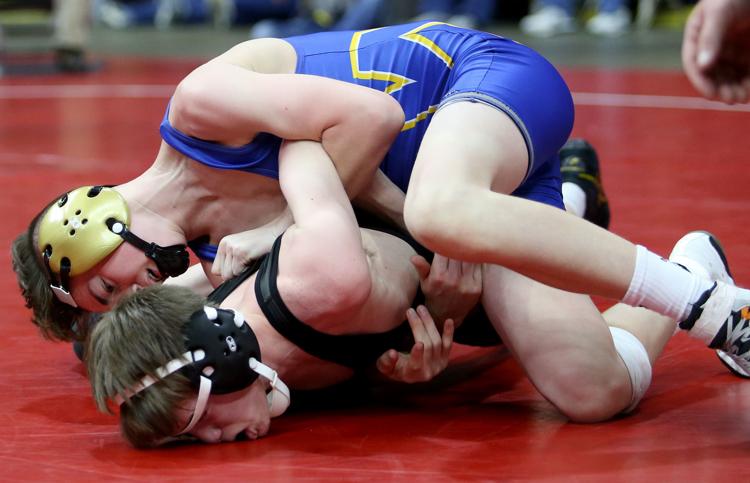 021419-qct-IA-HS-Wrestling-031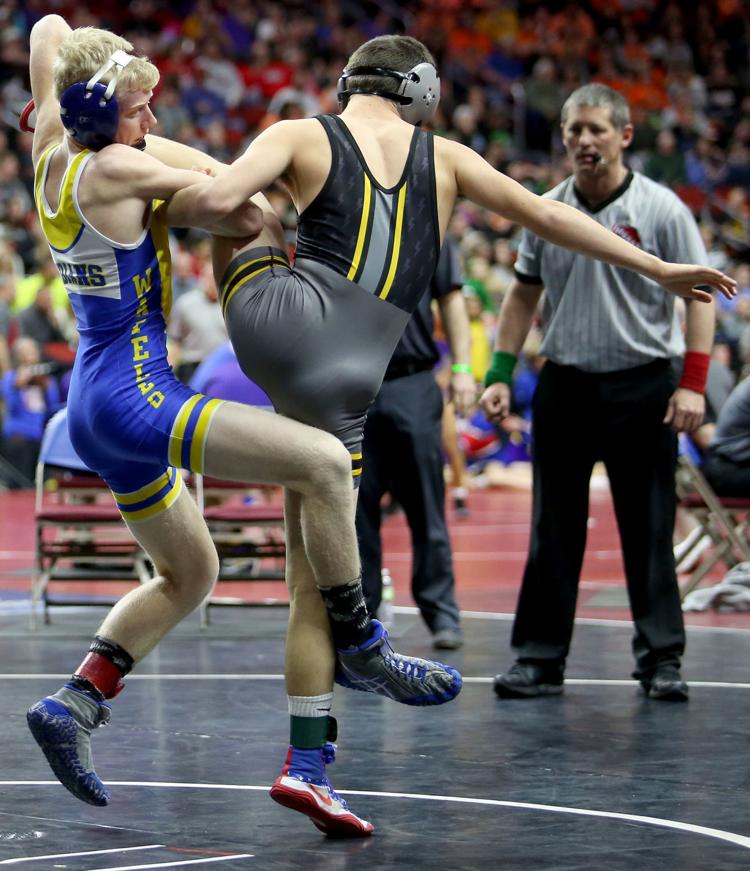 021419-qct-IA-HS-Wrestling-032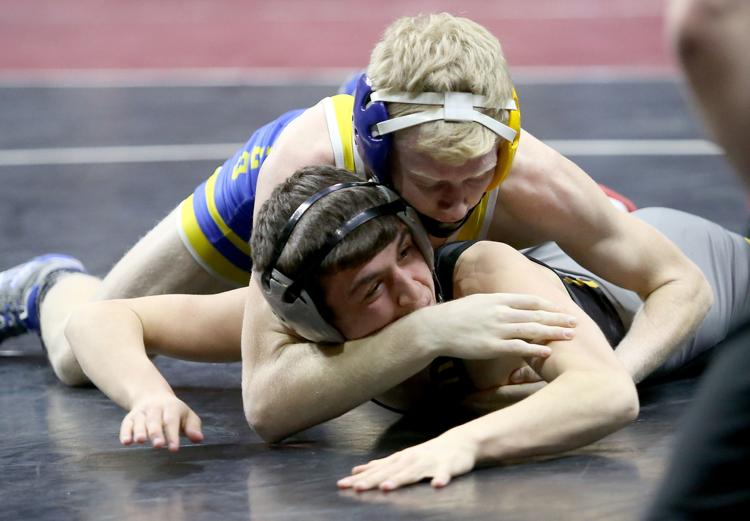 021419-qct-IA-HS-Wrestling-033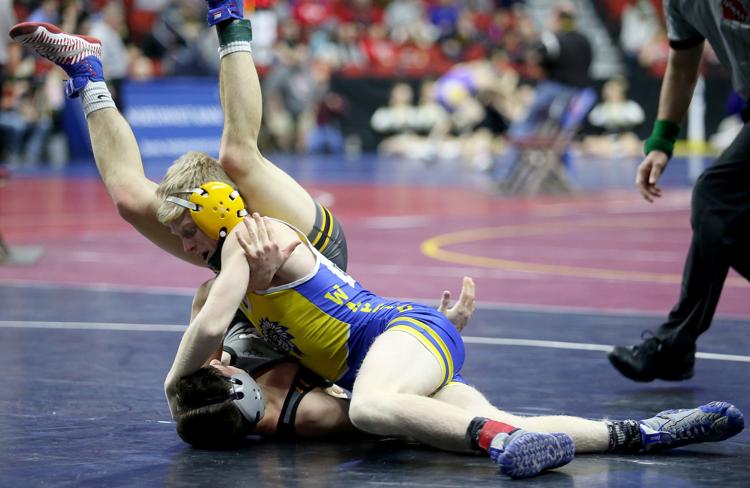 021419-qct-IA-HS-Wrestling-034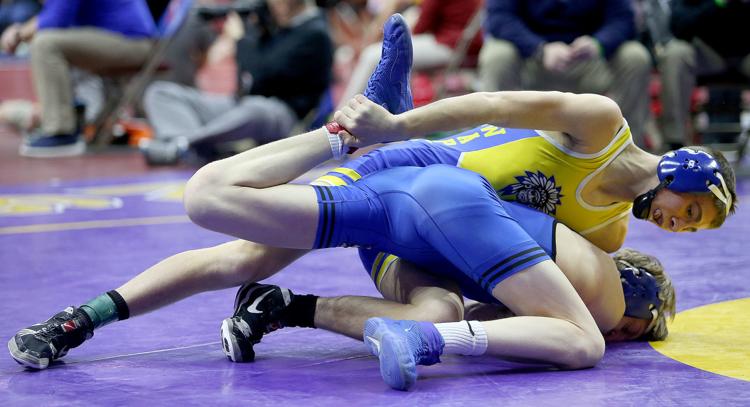 021419-qct-IA-HS-Wrestling-035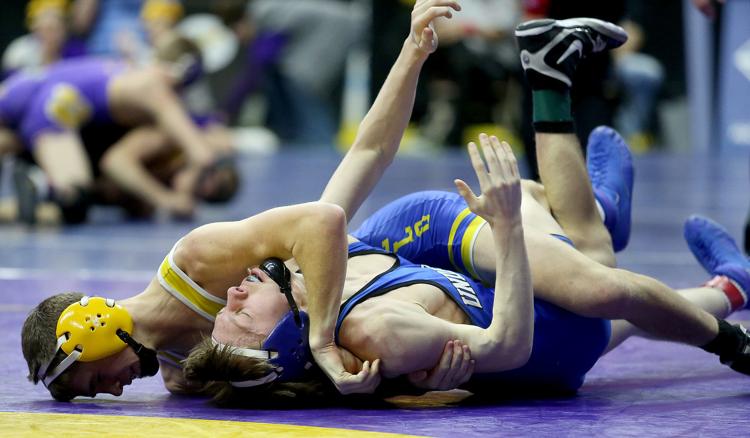 021419-qct-IA-HS-Wrestling-036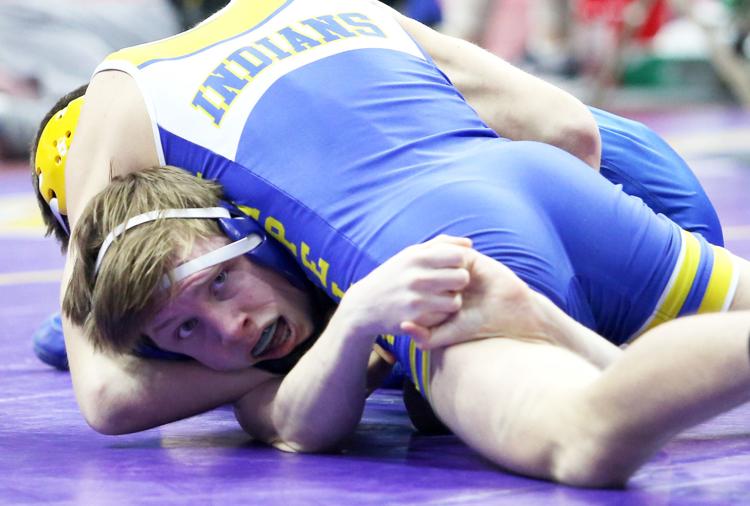 021419-qct-IA-HS-Wrestling-037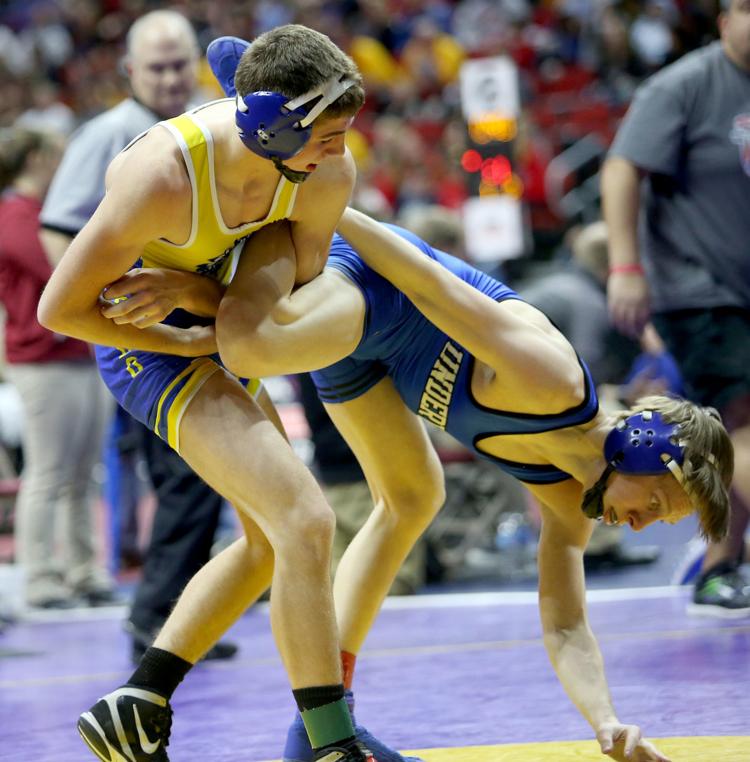 021419-qct-IA-HS-Wrestling-038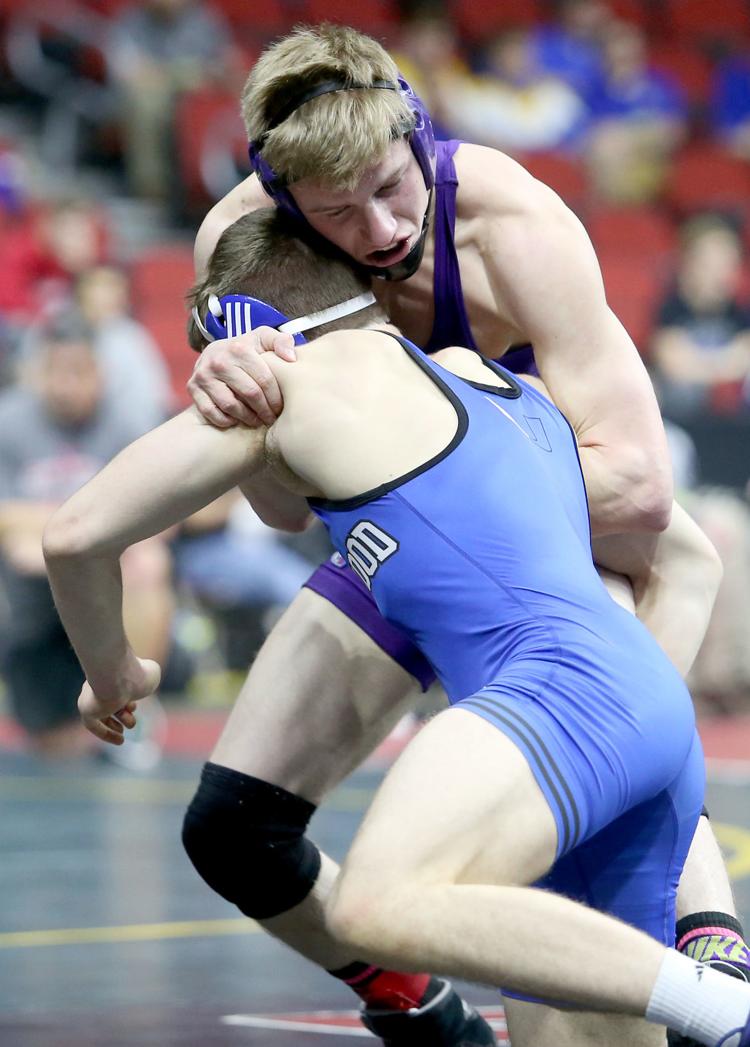 021419-qct-IA-HS-Wrestling-039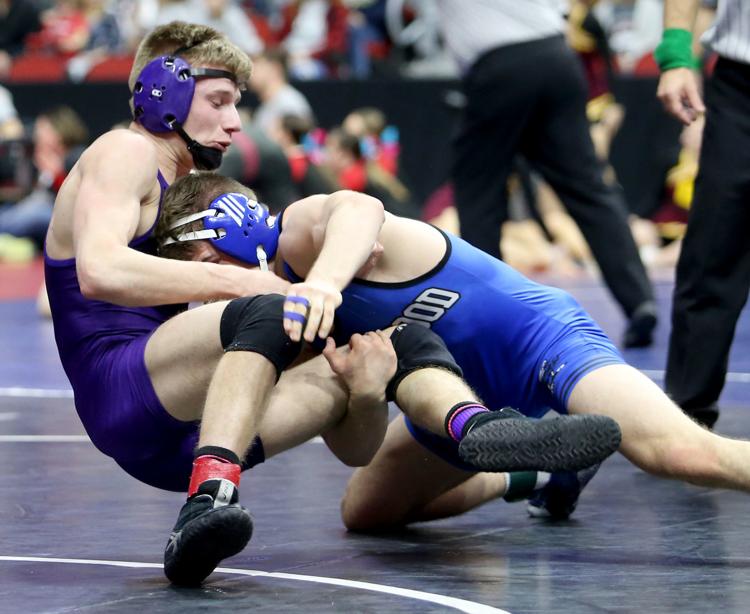 021419-qct-IA-HS-Wrestling-040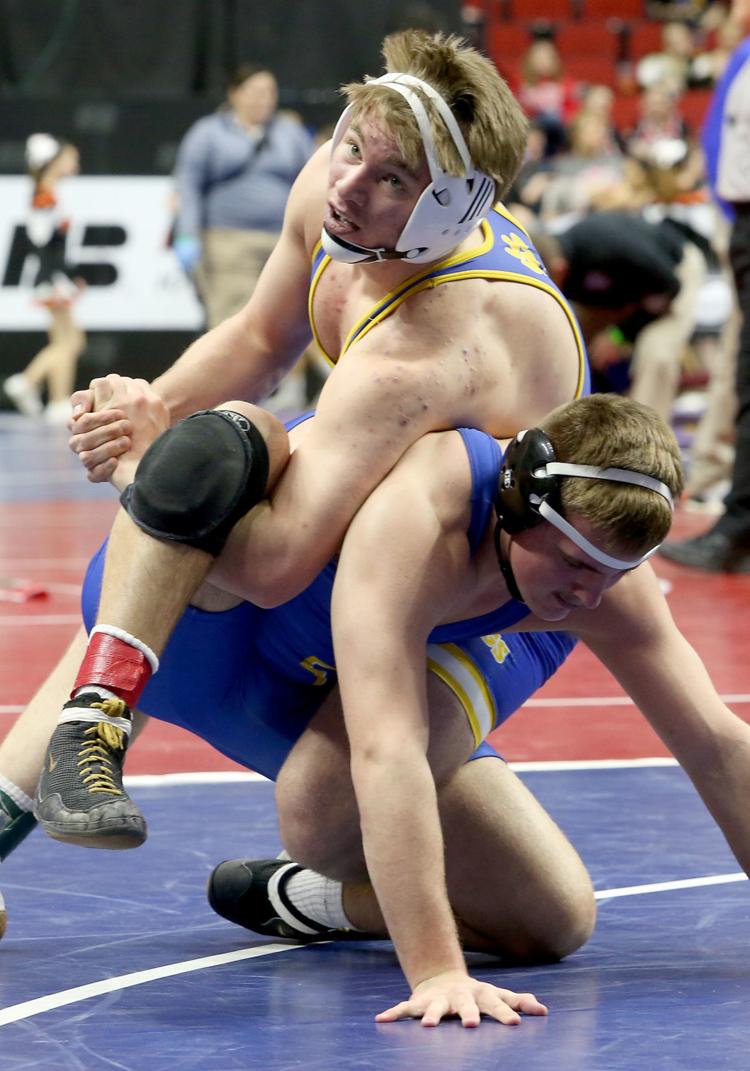 021419-qct-IA-HS-Wrestling-041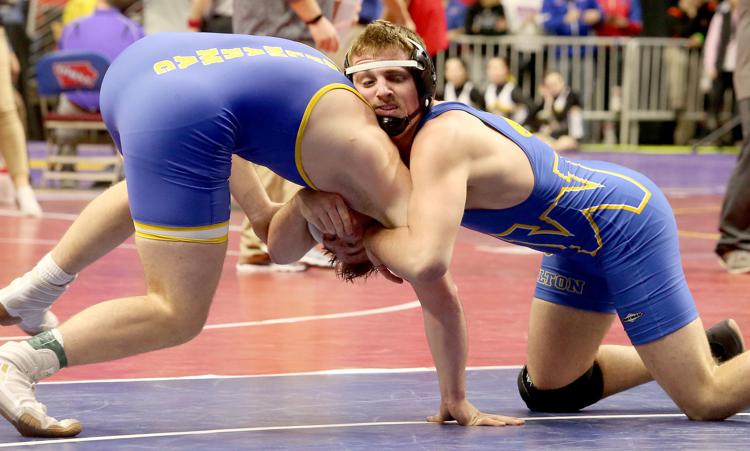 021419-qct-IA-HS-Wrestling-042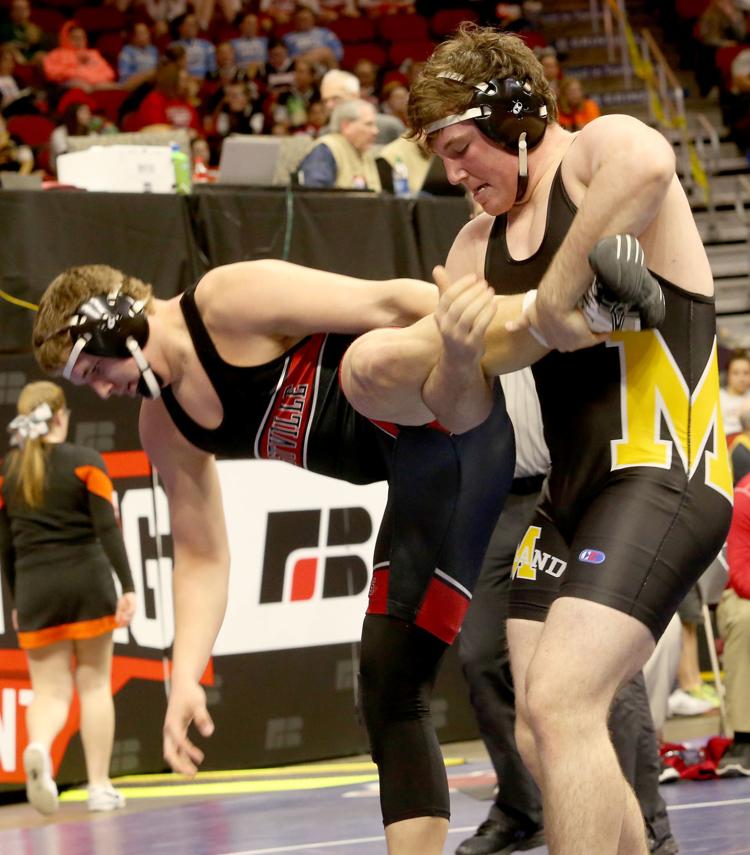 021419-qct-IA-HS-Wrestling-043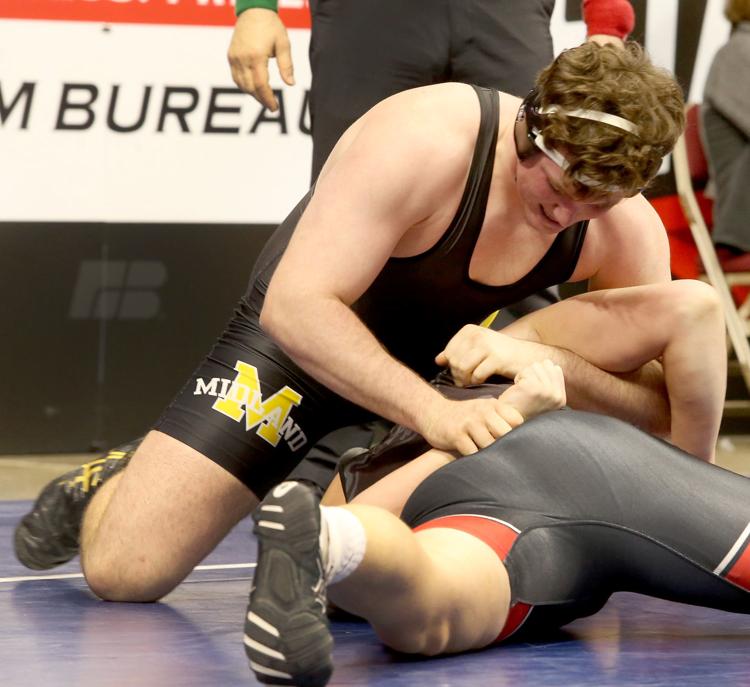 021419-qct-IA-HS-Wrestling-044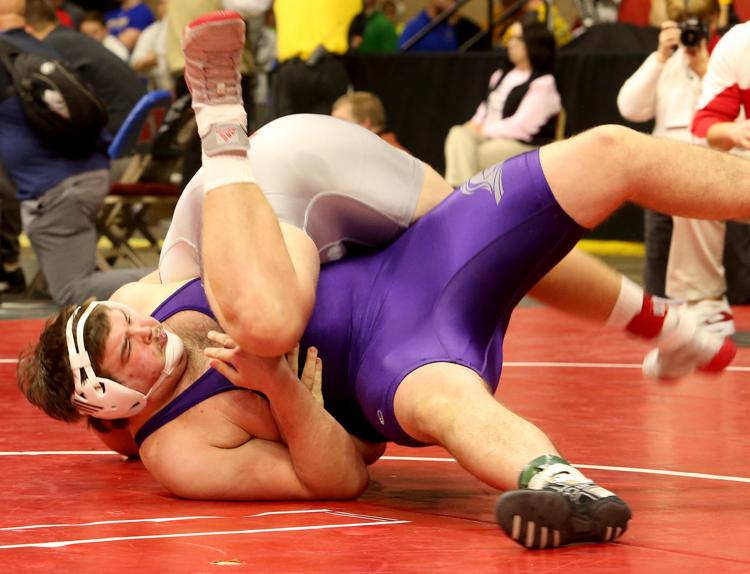 021419-qct-IA-HS-Wrestling-045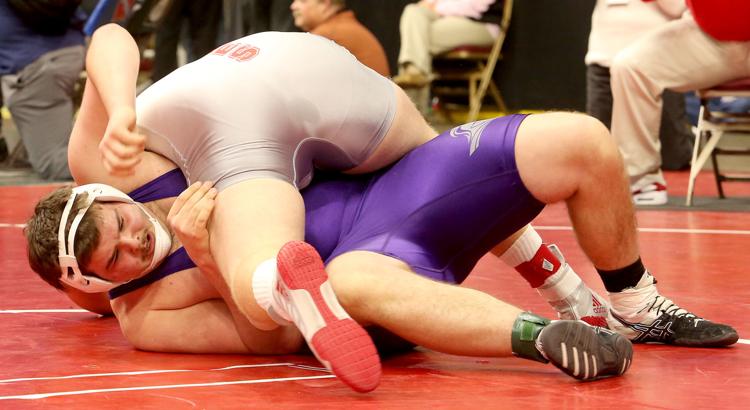 021419-qct-IA-HS-Wrestling-046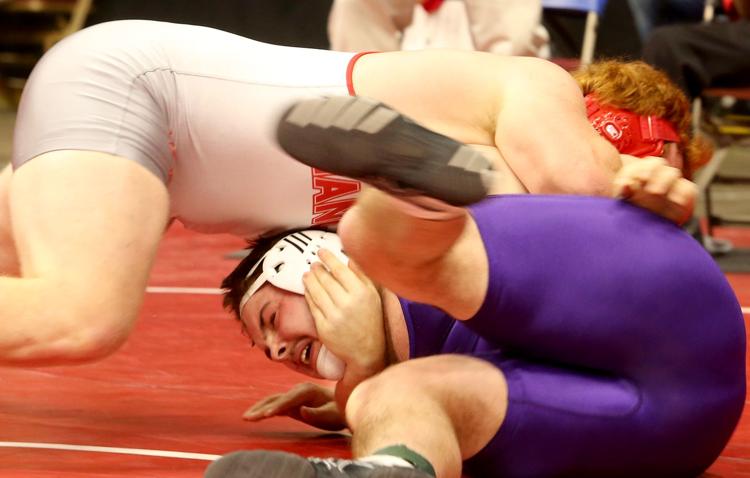 021419-qct-IA-HS-Wrestling-047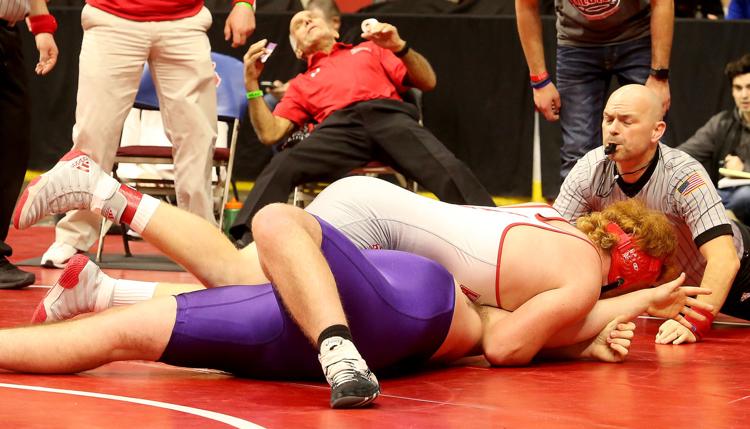 021419-qct-IA-HS-Wrestling-048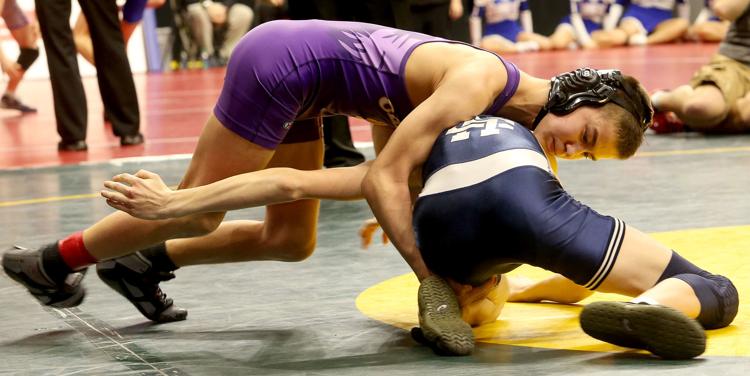 021419-qct-IA-HS-Wrestling-049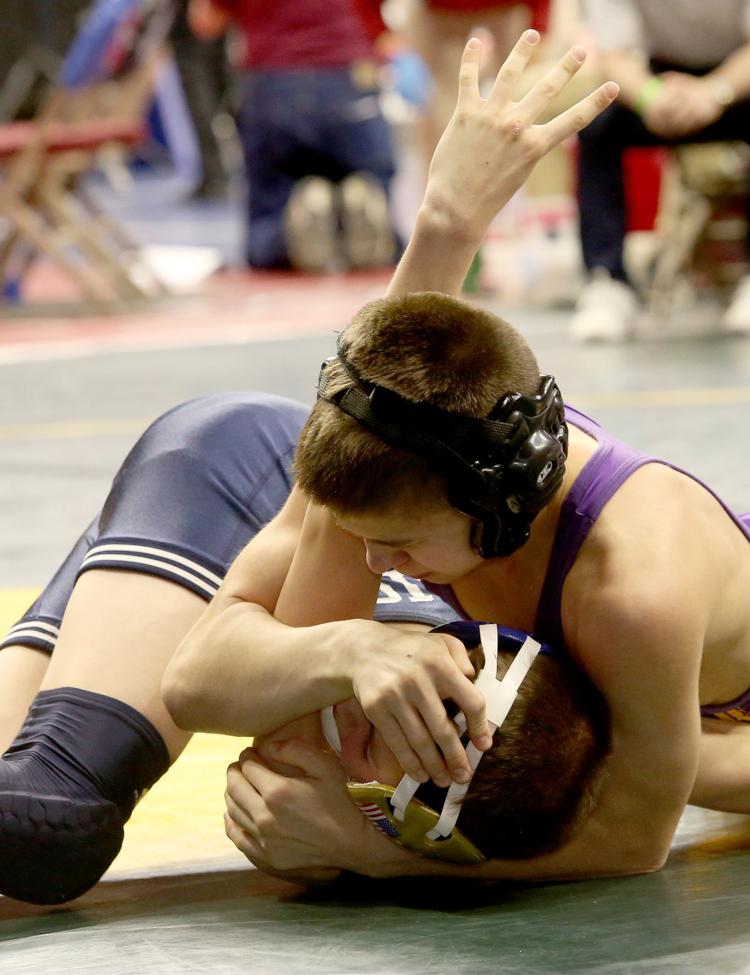 021419-qct-IA-HS-Wrestling-050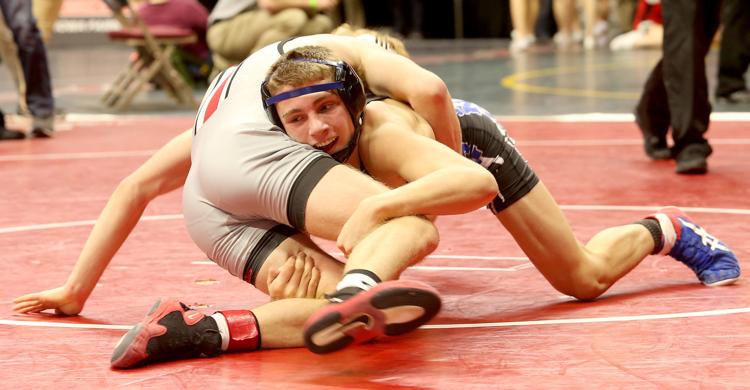 021419-qct-IA-HS-Wrestling-051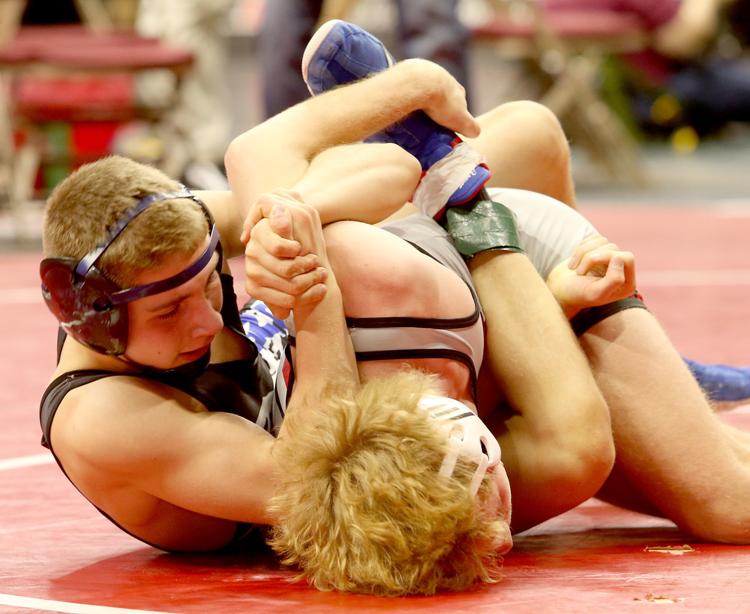 021419-qct-IA-HS-Wrestling-052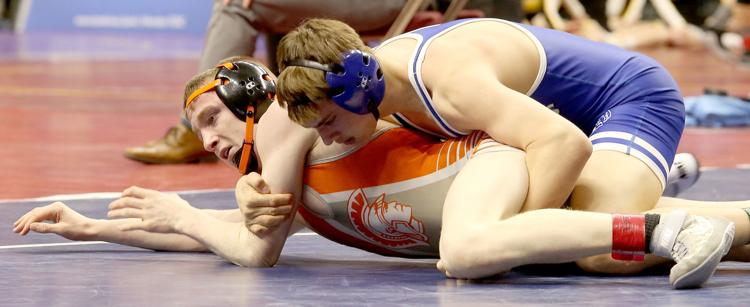 021419-qct-IA-HS-Wrestling-053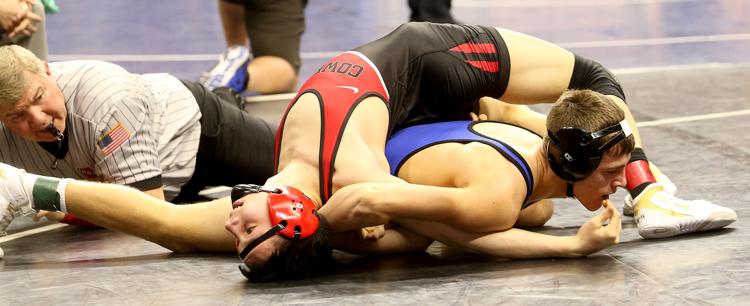 021419-qct-IA-HS-Wrestling-054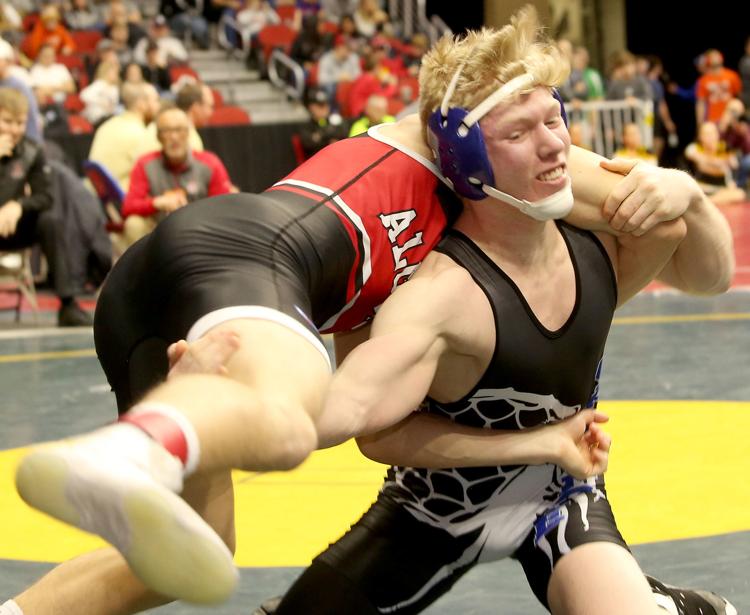 021419-qct-IA-HS-Wrestling-055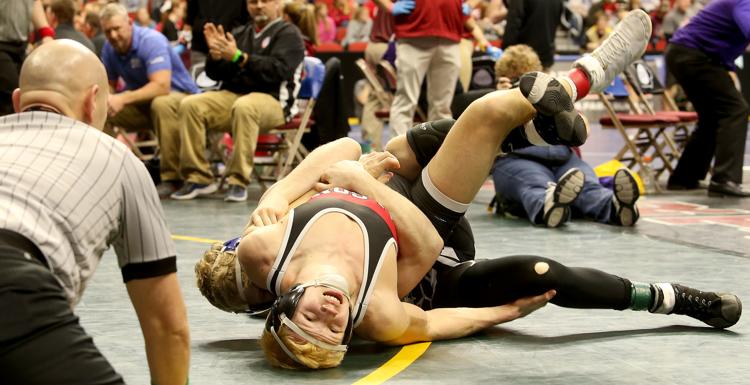 021419-qct-IA-HS-Wrestling-056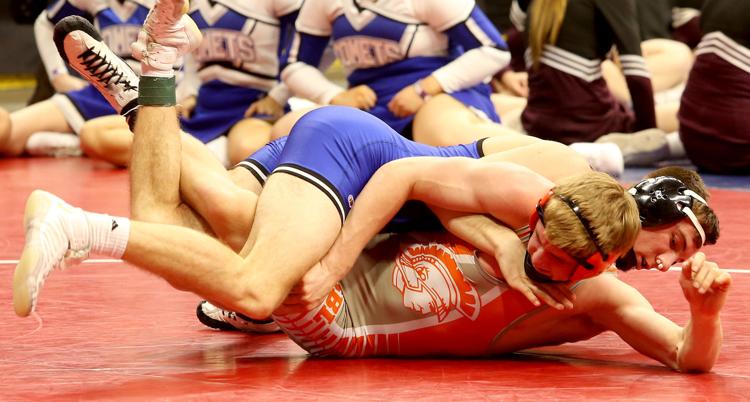 021419-qct-IA-HS-Wrestling-057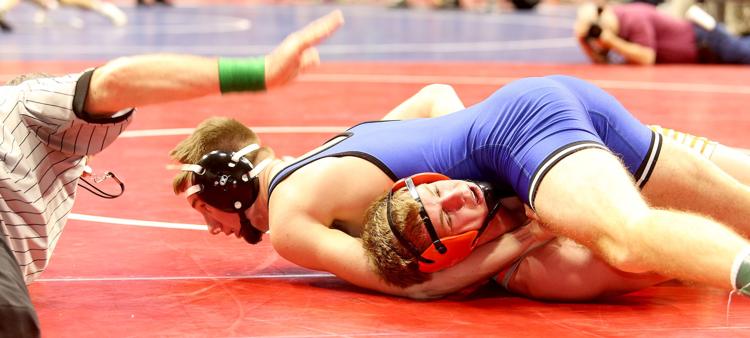 021419-qct-IA-HS-Wrestling-058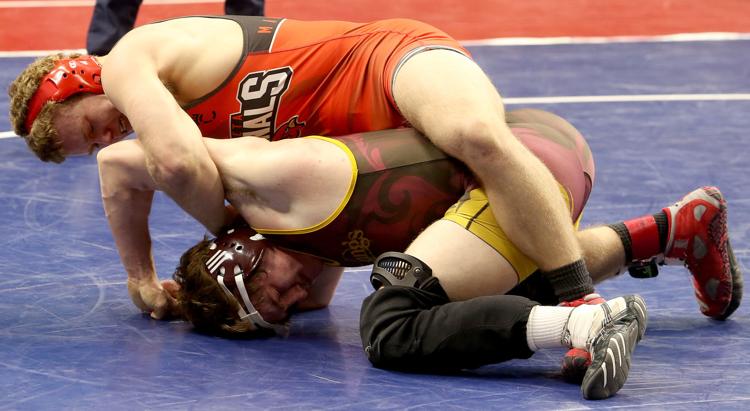 021419-qct-IA-HS-Wrestling-059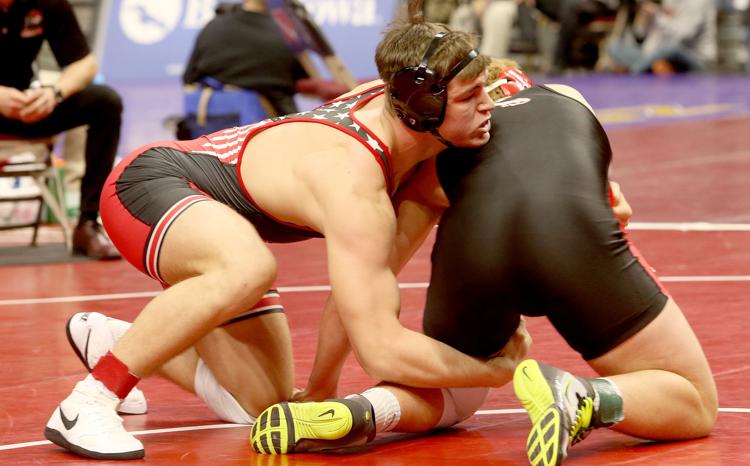 021419-qct-IA-HS-Wrestling-060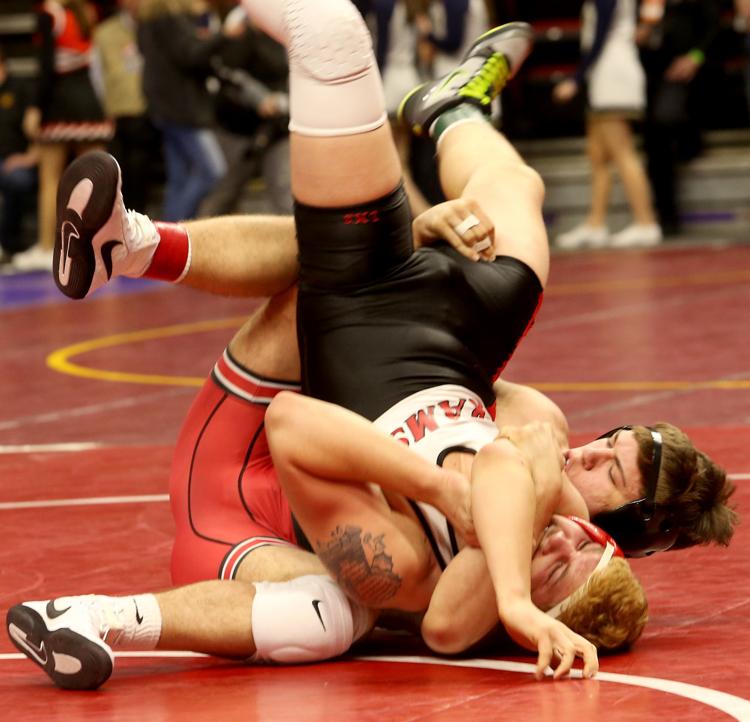 021419-qct-IA-HS-Wrestling-061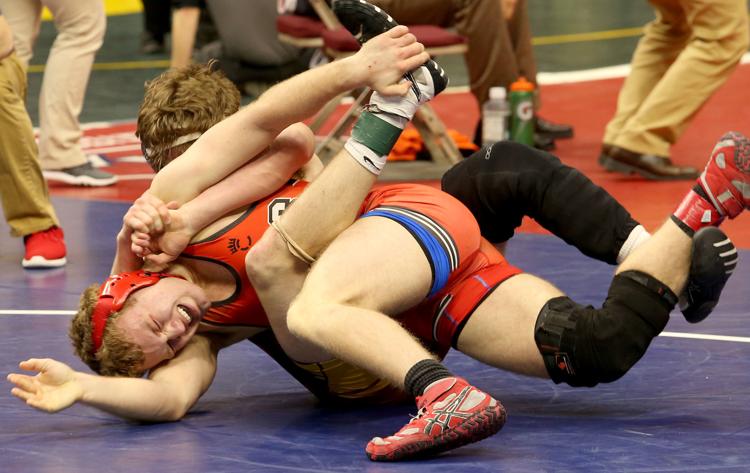 021419-qct-IA-HS-Wrestling-062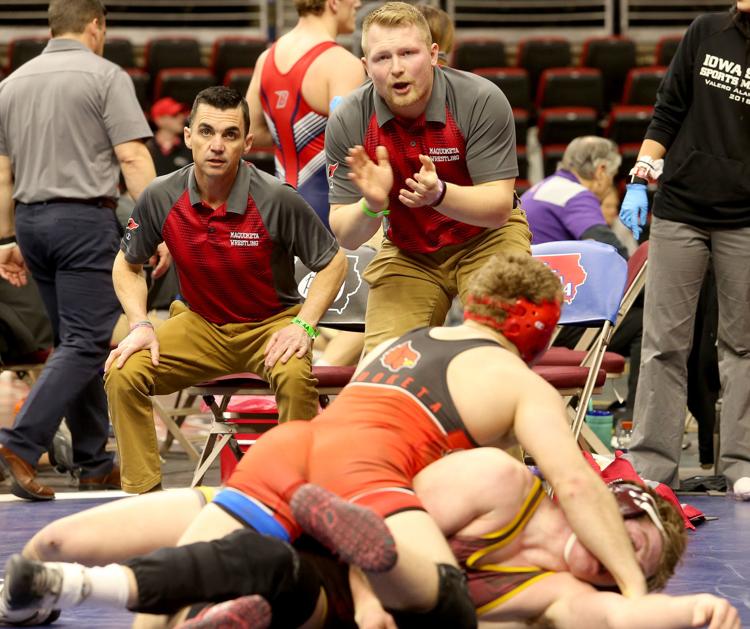 021419-qct-IA-HS-Wrestling-063
021419-qct-IA-HS-Wrestling-064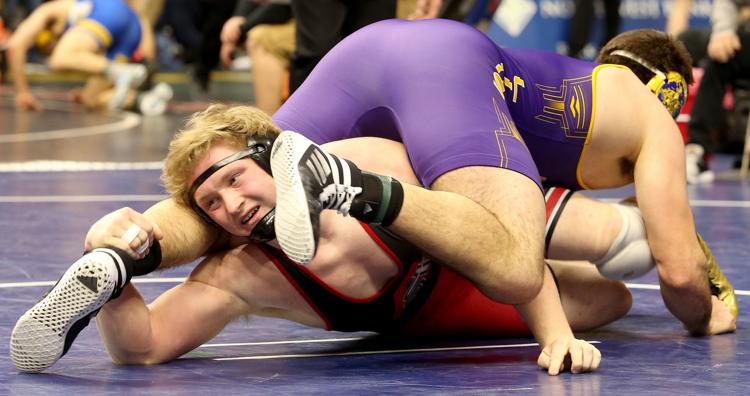 021419-qct-IA-HS-Wrestling-065
021419-qct-IA-HS-Wrestling-066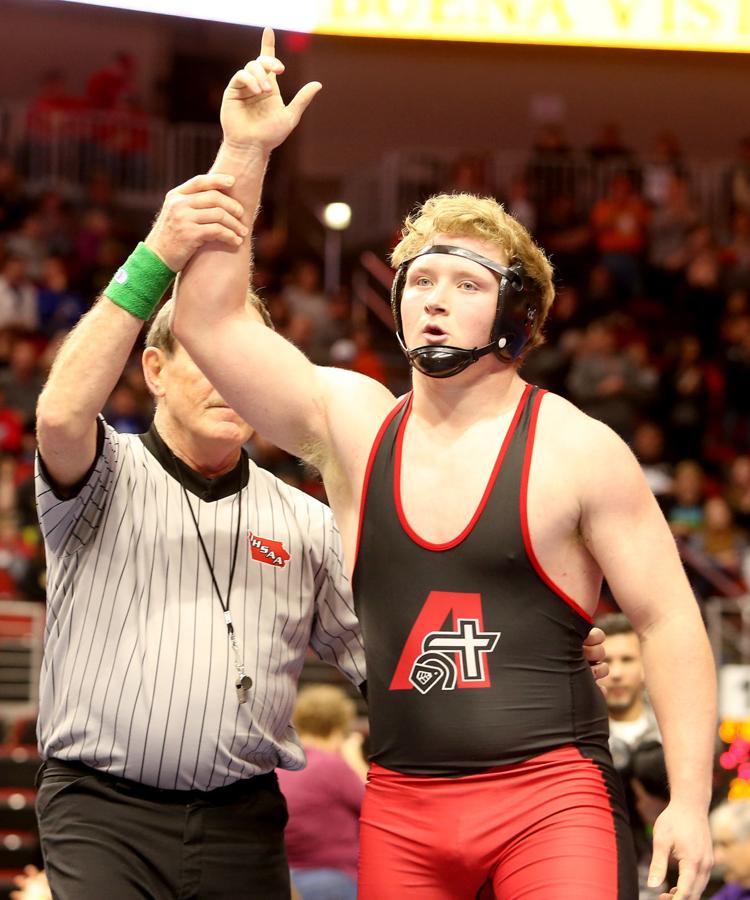 021419-qct-IA-HS-Wrestling-067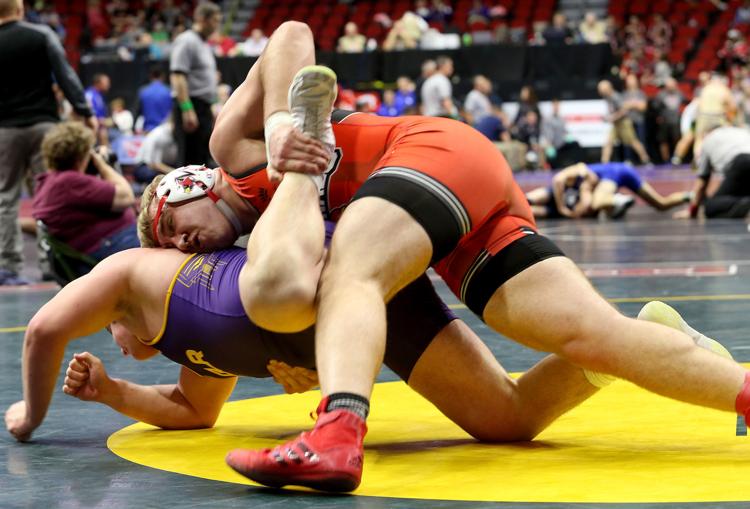 021419-qct-IA-HS-Wrestling-068