Just 10 days ago, Trace Gephart was manhandled in a dual meet by Davenport West's Travis Hodges.
"He dominated me," Gephart said of the bout in which he trailed 11-0 after the opening period.
The North Scott sophomore reversed the outcome Saturday afternoon at the Mississippi Athletic Conference tournament.
Gephart dug himself a deficit, but rallied and posted two takedowns in the third period to collect a 7-6 win over the eighth-ranked wrestler in Class 3A in the 113-pound championship at Bettendorf High School.
It was one of seven individual titles for North Scott as it cruised to its third conference crown in four years with 286 points. Davenport Assumption was second at 227.5 and Bettendorf took third at 189.5.
"It is our schedule," North Scott senior 170-pound champion Zach Campbell said. "We're in these type of tournaments every single weekend. We're wrestling hard, six-minute matches all the time."
The Lancers, in particular, thrived in the close bouts.
Peyton Westlin (120 pounds), Cael Bredar (126), Josh Connor (132), Jake Matthaidess (160) and Campbell joined Gephart with decision wins in the final.
Three of those finals wins — Connor, Campbell and Gephart — came by a point.
Deven Strief won the 145-pound bracket with a major decision triumph in the championship.
"I'm just so proud of them," said North Scott's Drew Kelly, who was voted as the conference's coach of the year. "It was fun to watch them compete like that.
"You don't expect to throw eight in the finals or win seven of them, but these guys don't back down. There is no quit in them. They were unfazed, showed great composure and the fight was outstanding."
Gephart was the biggest surprise champion for the Lancers.
Coming in with a 21-15 record, Gephart made it a priority to stay on his feet and not let Hodges dominate from the top position like he did in the bout on Jan. 23.
Gephart converted a single-leg takedown in the final 10 seconds for the winning points.
"It shows me I can roll with the ranked wrestlers," Gephart said. "Knowing I lost to him pretty bad and to come back and beat him, it was a great feeling."
The match could have gotten away from Gephart in the first period. Hodges had an early takedown and back points to build a 4-0 lead.
"Trace has got a good motor, but there are times he gets a little out of control," Kelly said. "He did a good job of maintaining his composure and putting one point together at a time. He finished well on his feet."
Assumption had three champions, two of those freshmen, in Derrick Bass (106) and Michael Macias (138). Seth Adrian (220) made it back-to-back league titles with a 4-2 win over Bettendorf's Ethan Barry in the final.
Bass avenged one of his two losses this season in the final with a 10-4 decision over Bettendorf's Dustin Bohren.
"I didn't want to lose to him again," Bass said. "He was saying all this stuff the last time like I didn't have a good gas tank. It really motivated me to keep working to beat him this time. It fueled me for the match."
Bass took Bohren down five times, twice in each of the first two periods.
"What made the match today was my re-attacks and not staying back," Bass said.
Adrian, who missed the early portion of the season with injury, is 25-0 going into next Saturday's 2A sectional.
"When I first came back, I was kind of worried because I was two or three weeks behind everyone with conditioning," Adrian said. "As season has gone on, I'm fine now. I'm truly in my best spot going into postseason."
Bass and Adrian were among three wrestlers voted as MAC wrestlers of the year along with Pleasant Valley's Eli Loyd.
Loyd became the school's career wins leader (187) and won his fourth straight conference title with a 7-1 win over North Scott's Nate Link at 152.
"It just really shows that the hard work and dedication, starting from when I was kid, has just paid off in high school," Loyd said.
Loyd admitted the career win total meant more than four MAC titles.
"I can definitely mess with (Travis) Willers about it," Loyd said. "Others have won four MAC title titles. The most wins at PV, that has my name on it."
Clinton's Trevor Bitner (182), Davenport West's Tyreese Johnson (195) and Bettendorf's Griffin Liddle (285) also won MAC titles. Liddle had three pins on the day in a total of 2 minutes, 9 seconds.
020120-qc-spt-mac wrestling-01.JPG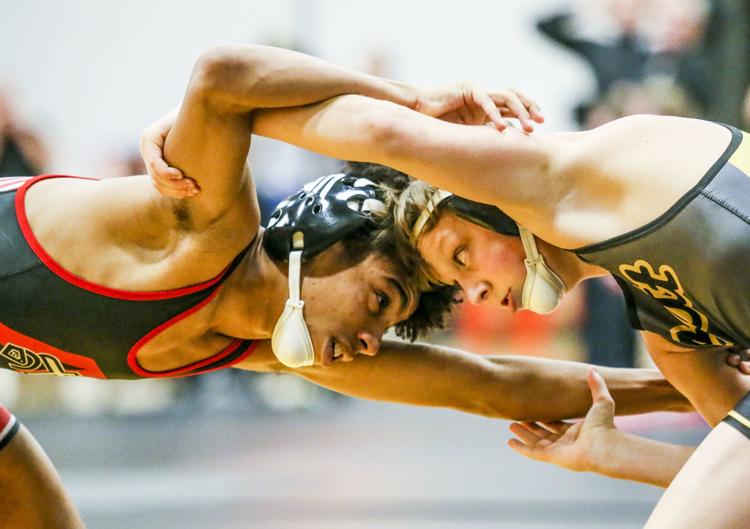 020120-qc-spt-mac wrestling-02.JPG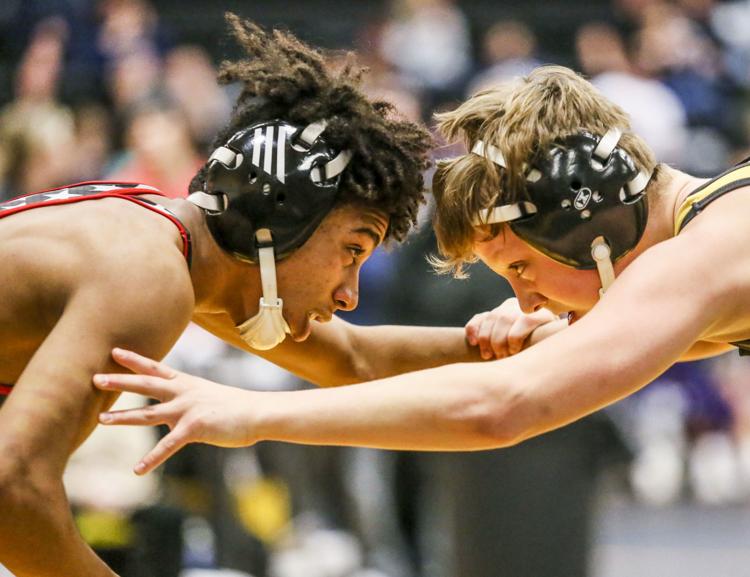 020120-qc-spt-mac wrestling-03.JPG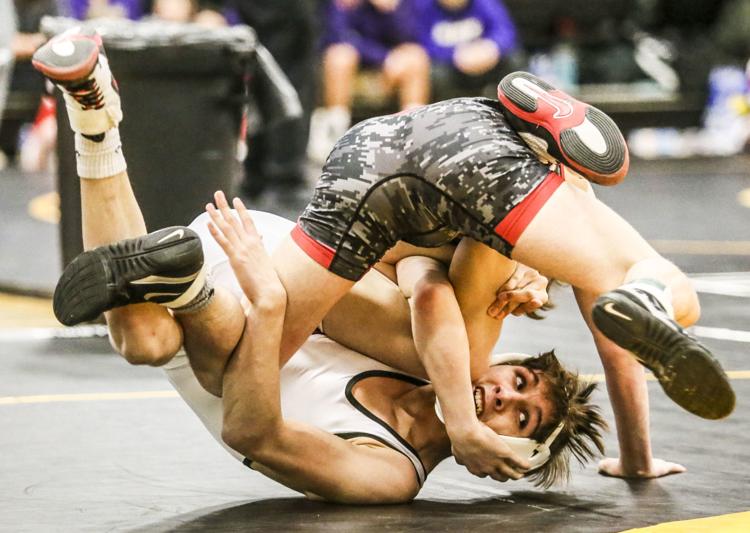 020120-qc-spt-mac wrestling-04.JPG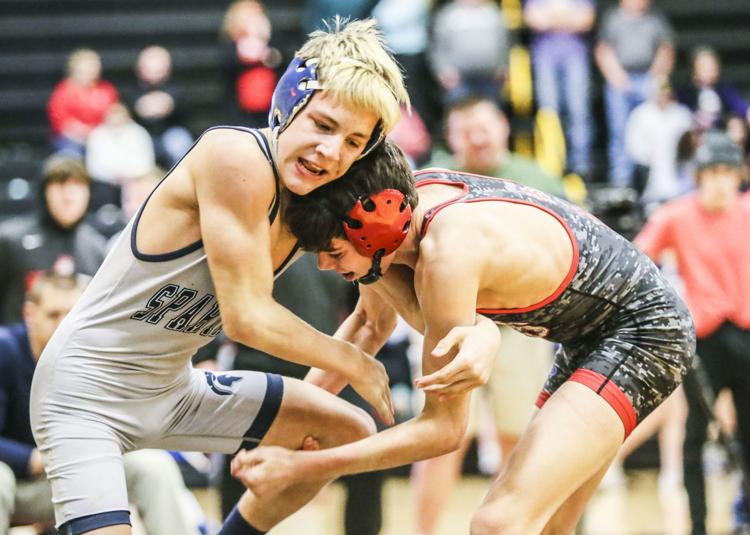 020120-qc-spt-mac wrestling-05.JPG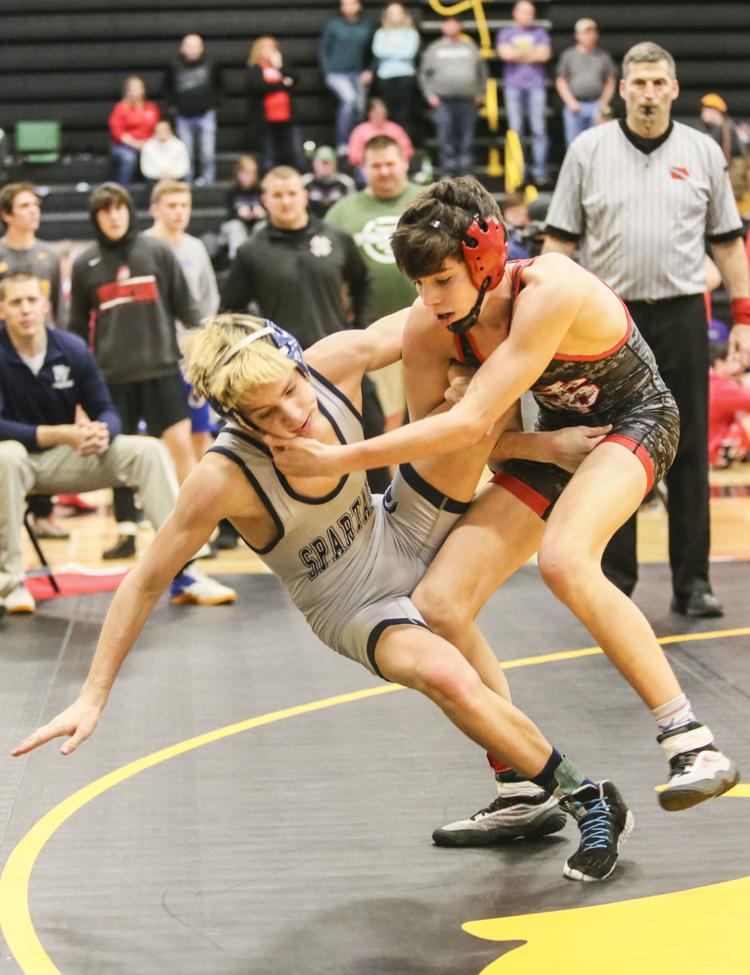 020120-qc-spt-mac wrestling-06.JPG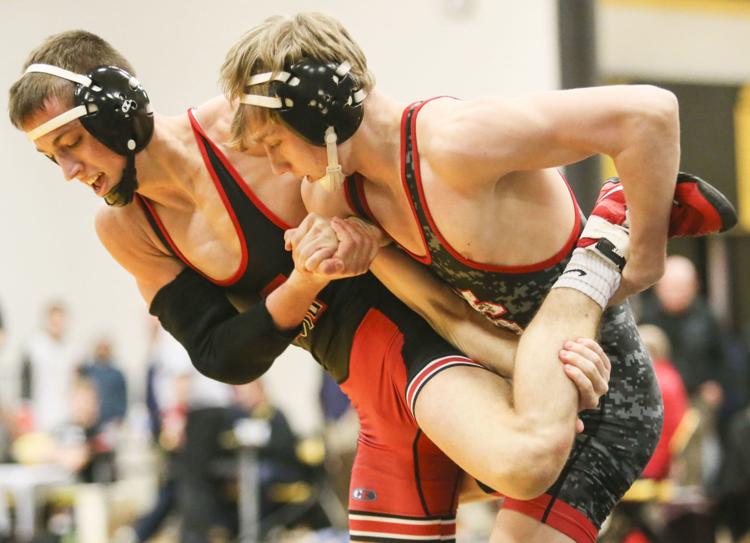 020120-qc-spt-mac wrestling-07.JPG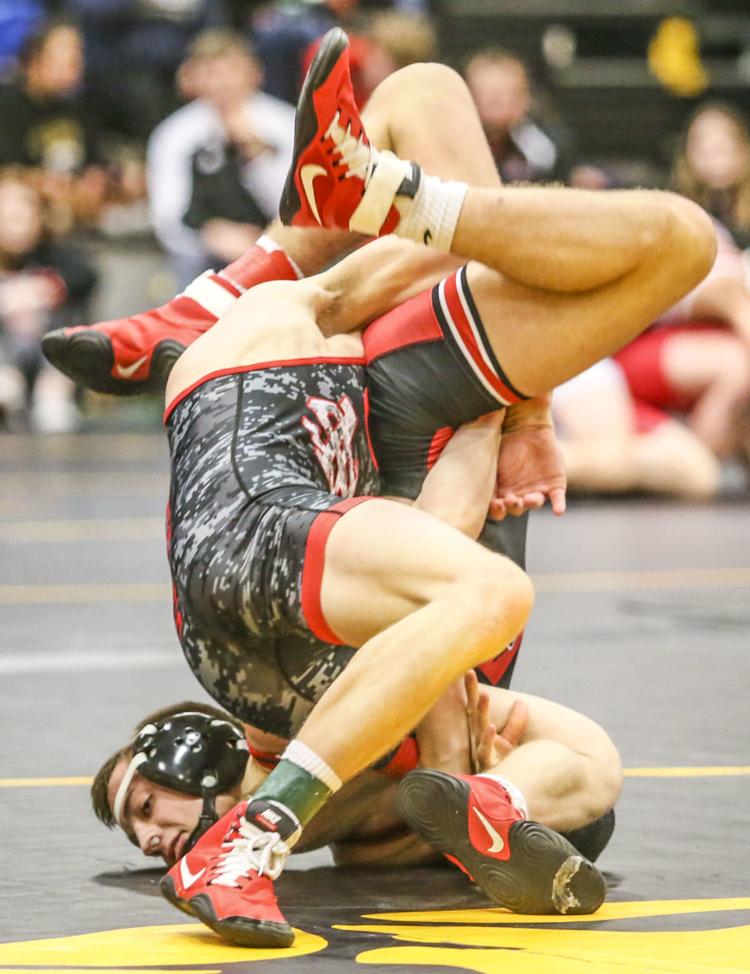 020120-qc-spt-mac wrestling-08.JPG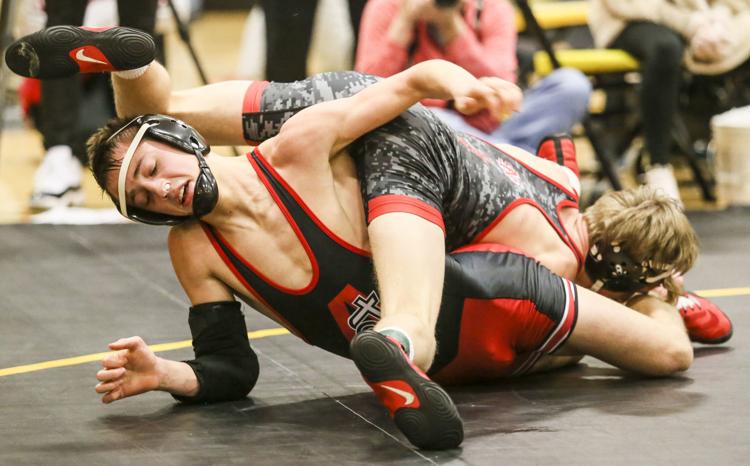 020120-qc-spt-mac wrestling-09.JPG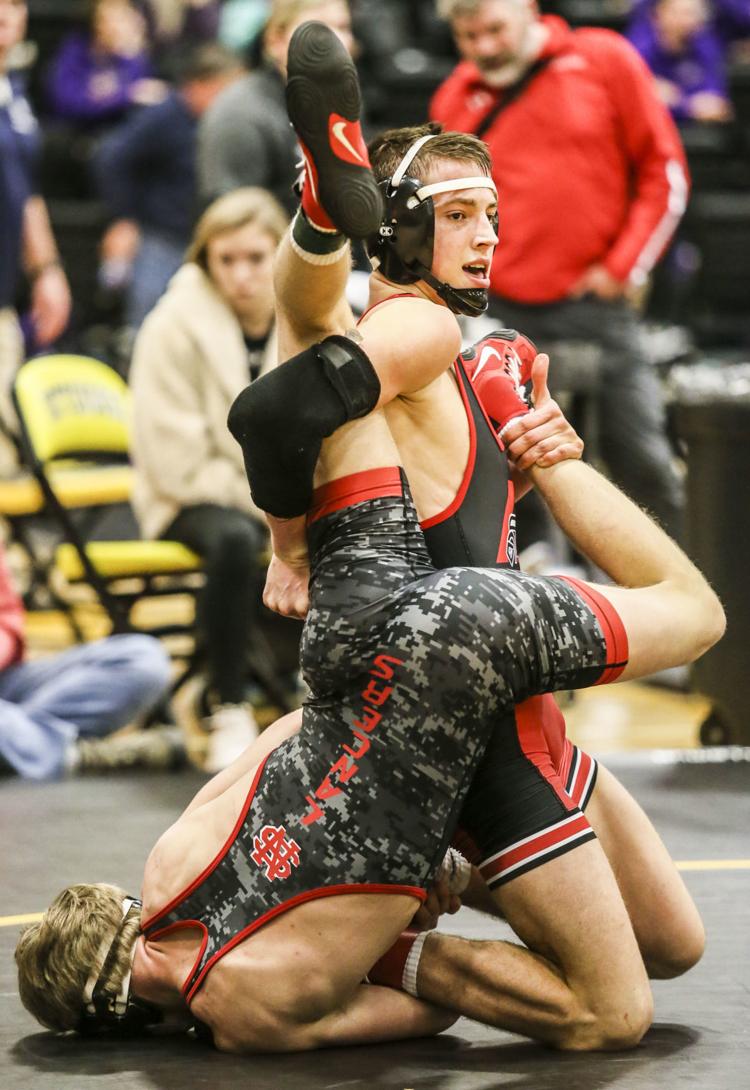 020120-qc-spt-mac wrestling-10.JPG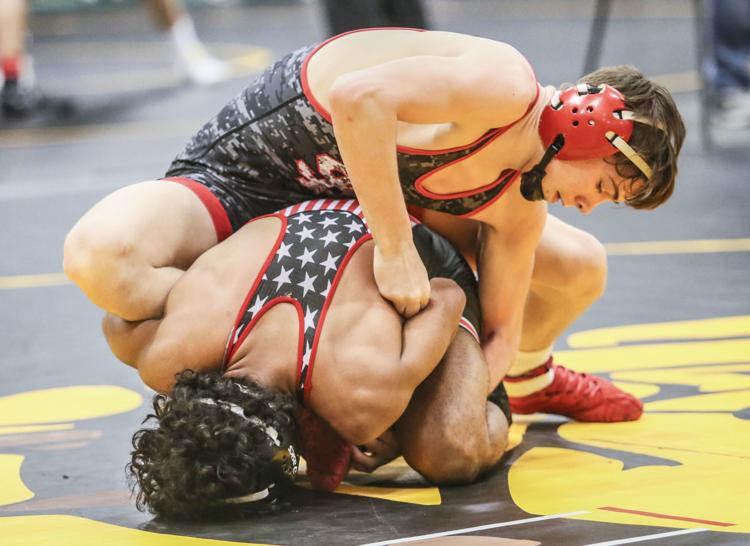 020120-qc-spt-mac wrestling-11.JPG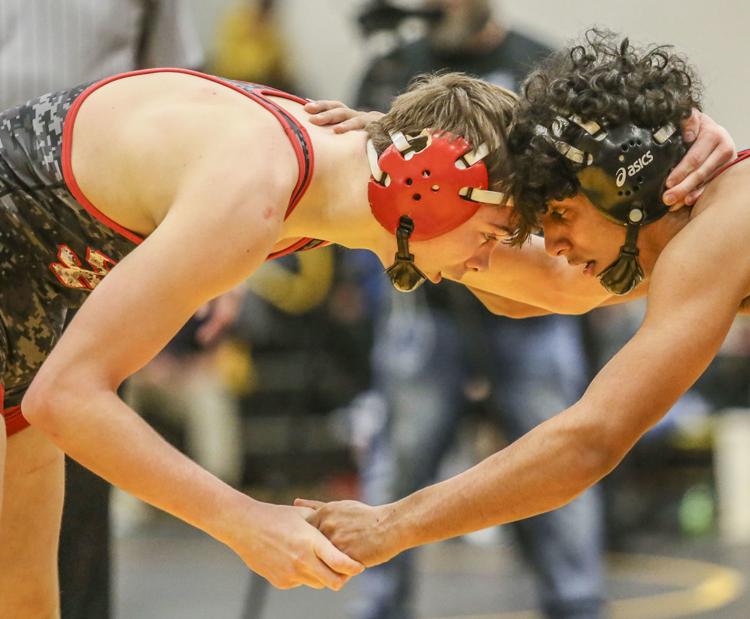 020120-qc-spt-mac wrestling-12.JPG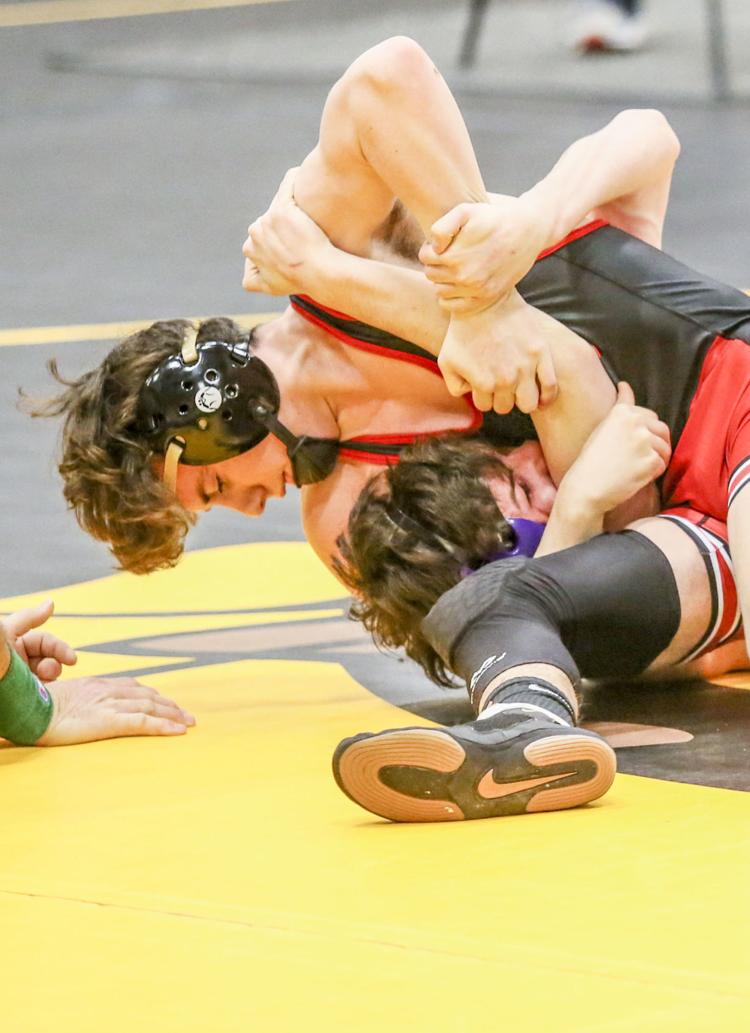 020120-qc-spt-mac wrestling-13.JPG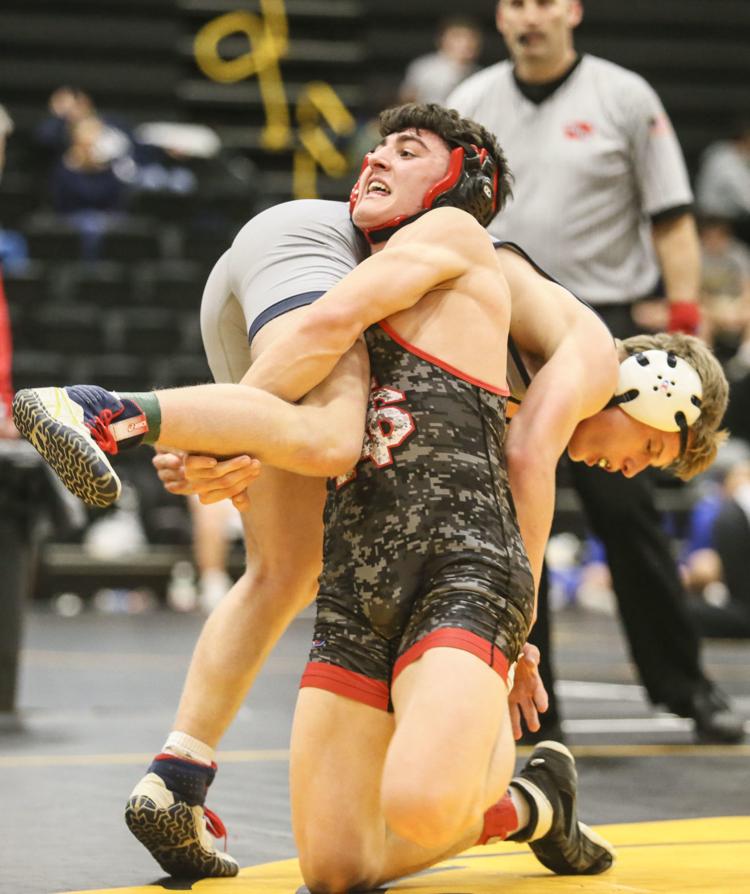 020120-qc-spt-mac wrestling-14.JPG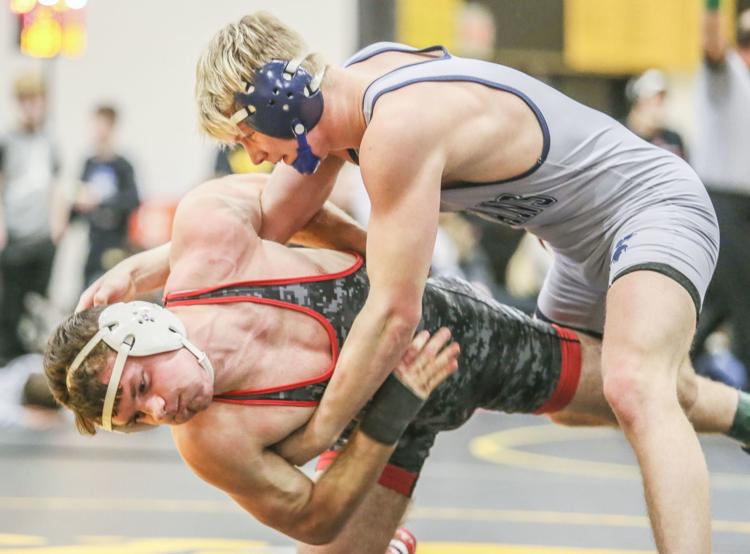 020120-qc-spt-mac wrestling-15.JPG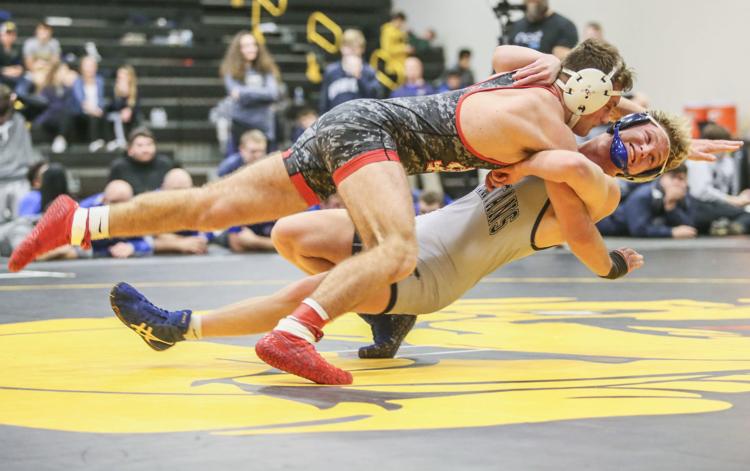 020120-qc-spt-mac wrestling-16.JPG