The president of the fledgling Quad-City Storm hockey team took to social media Tuesday to issue a statement addressing the challenges the team has faced before even taking the ice.
Gwen Tombergs made a public post to her personal Facebook account. It reaffirmed her commitment to the team, while also noting a lack of commitment from companies since it was announced in May the Storm would play this upcoming season in the Southern Professional Hockey Season. The announcement came after the longtime Quad-City Mallards ceased ECHL operations in April.
The team is owned by local fans Ryan Mosley and John Dawson. Tombergs is a Quad-City native who worked previously at the Quad-Cities Chamber of Commerce. But despite those local ties, the repeated failings of previous hockey franchises — at one point there were five hockey owners in five years — has dug an early hole for the Storm.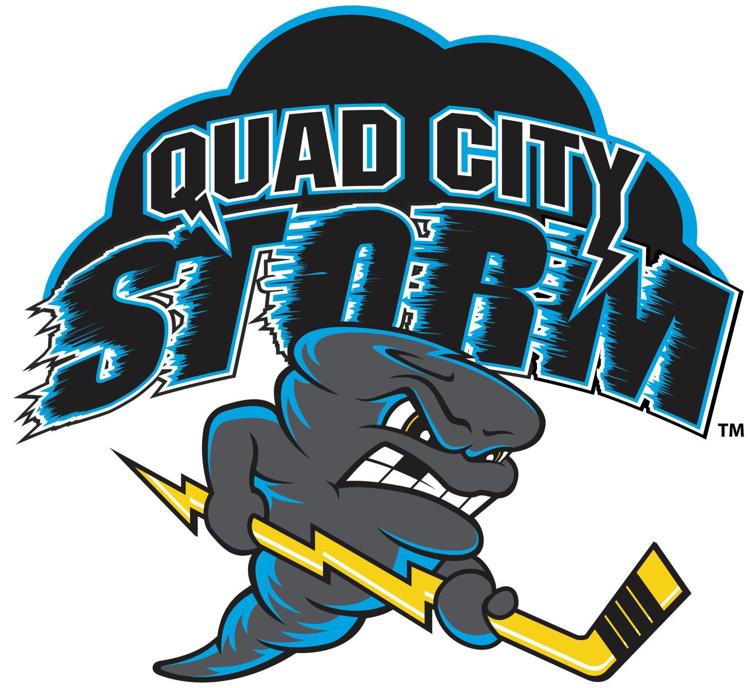 "I think it's OK to let the public know we need their help," Tombergs said, in an interview. "It's a big challenge. We're coming out of the gates with some challenges that are really hard to overcome and for us to be successful this first year, it will determine what the following years look like. I did it because I needed people to realize that I need help and I need some people to step up and support us."
The post came after what Tombergs said was a 'challenging day' for her and her staff.
"I got up this morning and thought, 'You know, sometimes you need to be real. Sometimes people need to know there's the human side,'" she said.
Tombergs admits in the post that she doesn't love hockey, but does support keeping a sport that adds to the quality of living in the Quad-Cities. The Quad-Cities has made the list of the top minor-league sports markets in the country in the last five years by Street & Smith's SportsBusiness Journal, and has three minor league franchises, the Quad-Cities River Bandits, the Quad-City Steamwheelers and the Storm.
"If there was ever a time you want to keep something in the Quad-Cities, this is the time," Tombergs said. "Even if it's just bringing out a group night. If you've thought about it before and you just didn't do it, it's time to book. It was more philosophical about the determination we have and the need we have to make it work."
In the post, Tombergs mentions that companies have either decided not to invest in the Storm or are taking a "wait and see" approach.
You have free articles remaining.
"How can a new start-up team stay around unless there's enough support to pay the bills?" Tombergs writes in the post.
However, Tombergs said the post didn't come out of desperation and wasn't a plea for money, pointing out the Storm have already designated at least five games they think will be sellouts that will contribute to charities. And the team plans to donate at least the proceeds from the Chuck-A-Puck promotion that happens every game to charity.
While some corporations have been reluctant to partner with the Storm, there has been cooperation from others. The Storm also announced Tuesday John Deere will be the sponsor for the team's opening game against the Peoria Rivermen on Oct. 20.
"John Deere was a big coup so their trust in us, to put their name on opening night has been huge," Tombergs said. "The City of Moline has also given us their support for Opening Night. They're behind us, they'll be doing a proclamation in the near future stating they understand this is important to our community and our tax base."
Tombergs admits that this first season will be challenging, saying in her post that the team will "limp through this season as we prove this sport is worth keeping."
That wording was intentional.
"That's what we're doing right now," she said. "We're trying to figure out how to be successful in our inaugural season with a lot of roadblocks. I thought twice before making it public but I think you can see by the responses there's a lot of support out there. I think there's a lot of people that want to help and I think we need to say it's OK to help now and not the night we open."
The response to the post on social media has been mostly positive, and  Tombergs she has received a few calls from corporate sponsors.
"It's not like it's been 100 percent no," Tombergs said. "That's why I said (in the post) I thank the ones that trust it really will be a great year. I gave them all a hug and said you won't be disappointed."