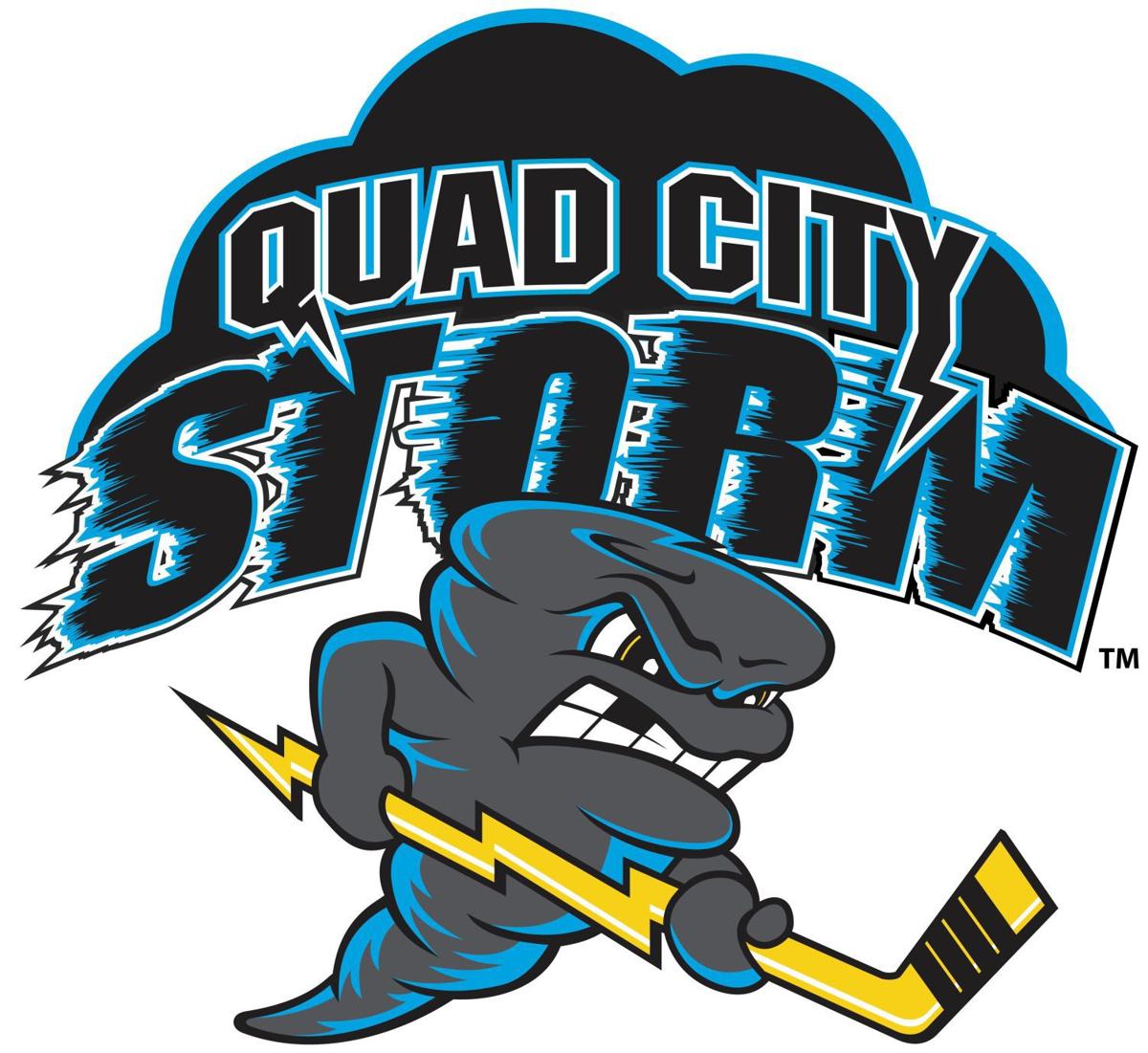 Some of Jake Toporowski's earliest hockey memories are on the ice at the building now known as the TaxSlayer Center.
He'd spend time there with his father, Kerry, a Quad City Mallards defenseman, learning how to skate as early as 4 years old.
"I remember going to the rink with him," Toporowski said. "I'd skate before and after practice, all the players would be out there messing around with me, the coach would mess around with me so that's where I learned to start playing and learned to start skating."
Now, Toporowski is back where it all began, ready to take another step in his hockey career as he was named the assistant coach for the Quad City Storm Monday.
It's something of a surreal full-circle moment for the young Bettendorf native.
"It's kind of weird to think about," said Toporowski, now 21. "It's not somewhere I ever saw myself, to be honest. At that age, I was going to be an NHL player, that's what all little kids think. So I never saw myself coaching here. But now that I'm here, it's going to be so cool to be in front of the home crowd and the home fans I grew up learning to skate around."
Toporowski will join head coach Dave Pszenyczny, who is entering his second season at the helm of the Storm. The two became acquainted last season and the possibility for Toporowski to join the staff was discussed this summer.
You have free articles remaining.
His addition will provide Pszenyczny with additional help during practice as well as a younger set of eyes, two years removed from a playing career with the Spokane Chiefs in the Western Hockey League.
"He just got done playing at the junior level and there's probably things I wasn't taught all those years ago, there's different things being implemented in the game now so it will be nice to get some fresh blood back there," Pszenyczny said. "He's still a young guy and he's very intelligent and he obviously has the hockey background. It's really nice to have him back there."
This job adds to what is already a busy schedule for Toporowski, who serves as a regional scout for Spokane, is the director of hockey skill development for the Quad-City Hockey Association and is also enrolled as a student at Western Illinois University-Quad-Cities studying business management.
As a result, Toporowski won't travel with the team for road games and won't be behind the bench at every home game, but Pszenyczny is fine with that, understanding the opportunities all those avenues present.
Toporowski is eager to add to his slate.
"It's another opportunity and another experience; you can never get too many, you can never learn too much. Dave is such a good guy and obviously he can see the game so well and he'll be great to learn under," he said. "It's a great stepping stone for myself, to gain that experience and there's no better place to start than right at home."
His dream of playing in the NHL now in the past, Toporowski hopes this can be the start on another path to the upper echelon of the sport.
"Ever since I was little, I knew and people have told me I'm a better coach than a player and I see the game better than I could play the game," he said. "If I can get (to the NHL) somewhere in coaching or management, that would be the endgame.
"Obviously it's a bit of a cutthroat business, but I love it and it's what I want to do so I'm going to at least try."