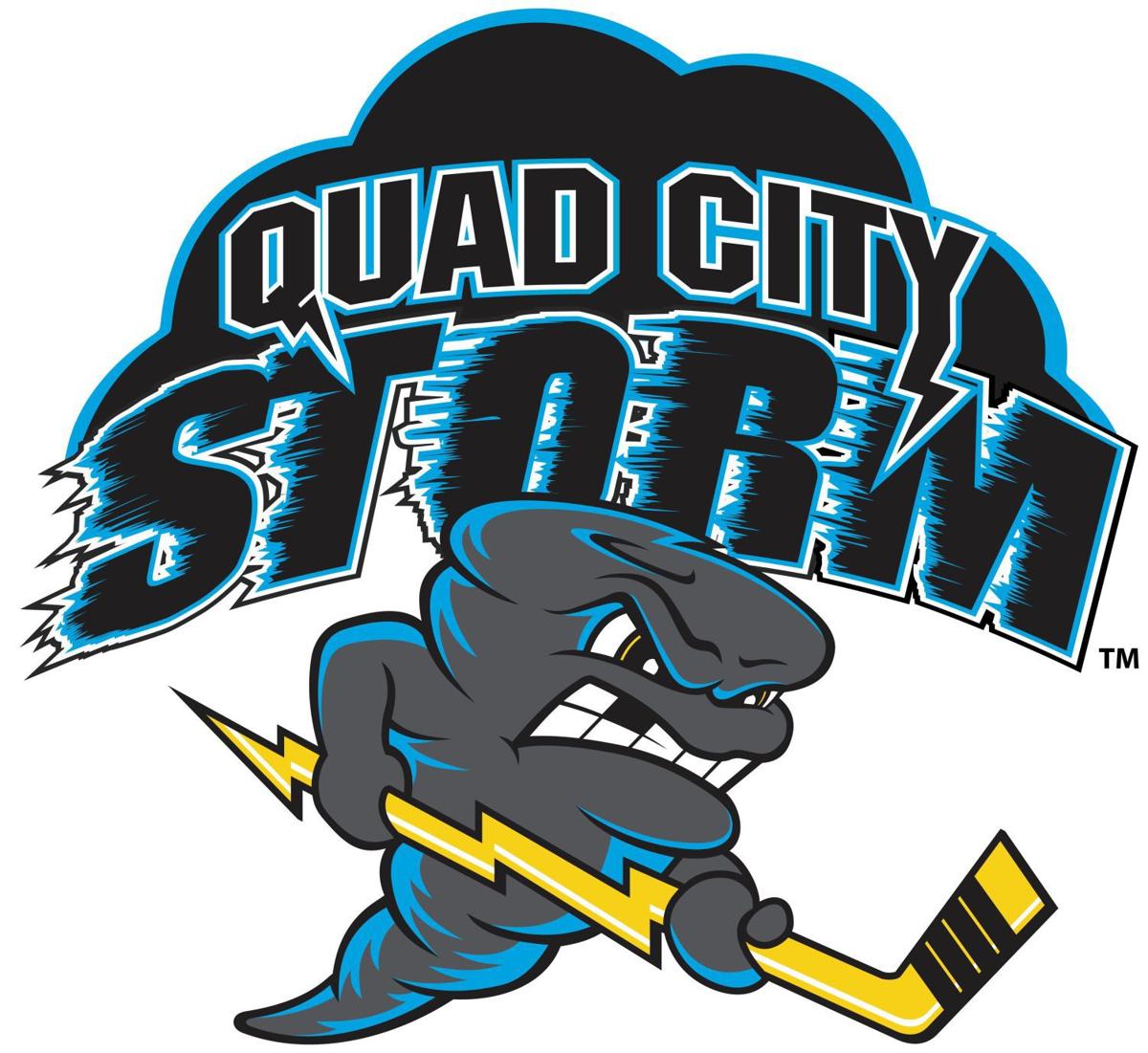 Kyle Moore started this season with the Fayetteville Marksmen.
Now on his fourth team of the year, the rookie forward made his former club pay, scoring the game-winning goal to lift the Quad City Storm to a 4-2 win over the Marksmen, handing Fayetteville just its fifth regulation loss of the season.
"It was amazing, no better feeling than that," said Moore, who didn't play in Friday night's loss. "Because I'm on a new team here, I've got to earn my spot in the lineup so I knew I had to give it my all and go out and battle. Luckily, I had a good night."
With the win, the Storm are now four points clear of Birmingham and Macon for seventh place in the SPHL standings and trail sixth-place Pensacola by 11 points with 19 games remaining.
Moore helped the Storm overcome a 2-1 third-period deficit, first hitting Kristaps Nimanis for a one-timer goal at the 2-minute, 31-second mark to tie the game.
Moore then gave the Storm the lead 25 seconds later, firing a snipe past Fayetteville goaltender Blake Wojtala for his first goal in a Storm uniform since being acquired from Peoria last month.
"We knew we needed the two points and are pushing for a playoff spot and they're one of the better teams in the league," Moore said. "We've just got to battle in and out, every night, every shift."
Moore looked for a fight moments later to try and complete the Gordie Howe hat trick, but couldn't get anybody to drop the gloves with him.
"Max Cook, their captain, he was actually one of my closest buddies there," Moore said. "He didn't like how I chirped their bench after the goal so he asked me to fight so I caught my breath for a second, then went out there and asked him and he didn't want to go."
Stephen Gaul iced the game with an empty net goal that he fired from his own blue line. The two teams wrap up their weekend series today at 1 p.m.
"Very proud of the boys tonight," head coach Dave Pszenyczny said. "They came out in the third period and wanted it."
Like they did in Friday night's loss, the Storm dominated the first period.
Quad City held possession for most of the period and outshot Fayetteville 13-8, but didn't have as much to show for it as they would have liked.
Gregg Burmaster thought he scored at the 10-minute mark of the first period when he created a turnover and fired a shot that rang off the post.
The referee initially waived off the goal and after conferring with the goal judge, ruled that the puck hit off both posts but never crossed the line.
No matter, Burmaster scored for real less than eight minutes later, the beneficiary of a pass from Michael Casale after Casale created a 2-on-1 rush by jumping on the puck at the Storm blue line to create the opportunity at 17:55.
The Marksmen tied the game at 8:23 in the second period on a goal from Cook, who weaved his way behind the net and back out in front, beating Mulder over the glove for his 14th goal of the season.
The Marksmen took advantage of an extended 5-on-3 opportunity after penalties from Casale and Joe Sova, as Travis Jeke bombed a shot over a diving Junior Harris and past Mulder to give Fayetteville a 2-1 lead at 10:43.
"We always go back to the inconsistency and with our style of play, it's hard to play for 60 minutes," Pszenyczny said. "But for the most part, I thought we did a good job. When you're down 5-on-3, that's a perfect shot."
It could have been 3-1, if not for a huge save by Ryan Mulder on former Storm defenseman Josh Victor, who had a good look with a rebound before Mulder shut the door, one of 29 saves he made for his sixth win of the season.
"I know, as a goalie, that's what you're trying to do, keep it as close as you can and sometimes you have to come up with a big save or two," Mulder said. "Just a reactionary save, I'm not going to sit here and say I knew exactly what was going to happen. The rebound came off pretty fast and I knew I had to get my body across. I was kind of lucky, I think he hit my pad a little bit but it was a reactionary save for sure."
Be the first to know
Get local news delivered to your inbox!