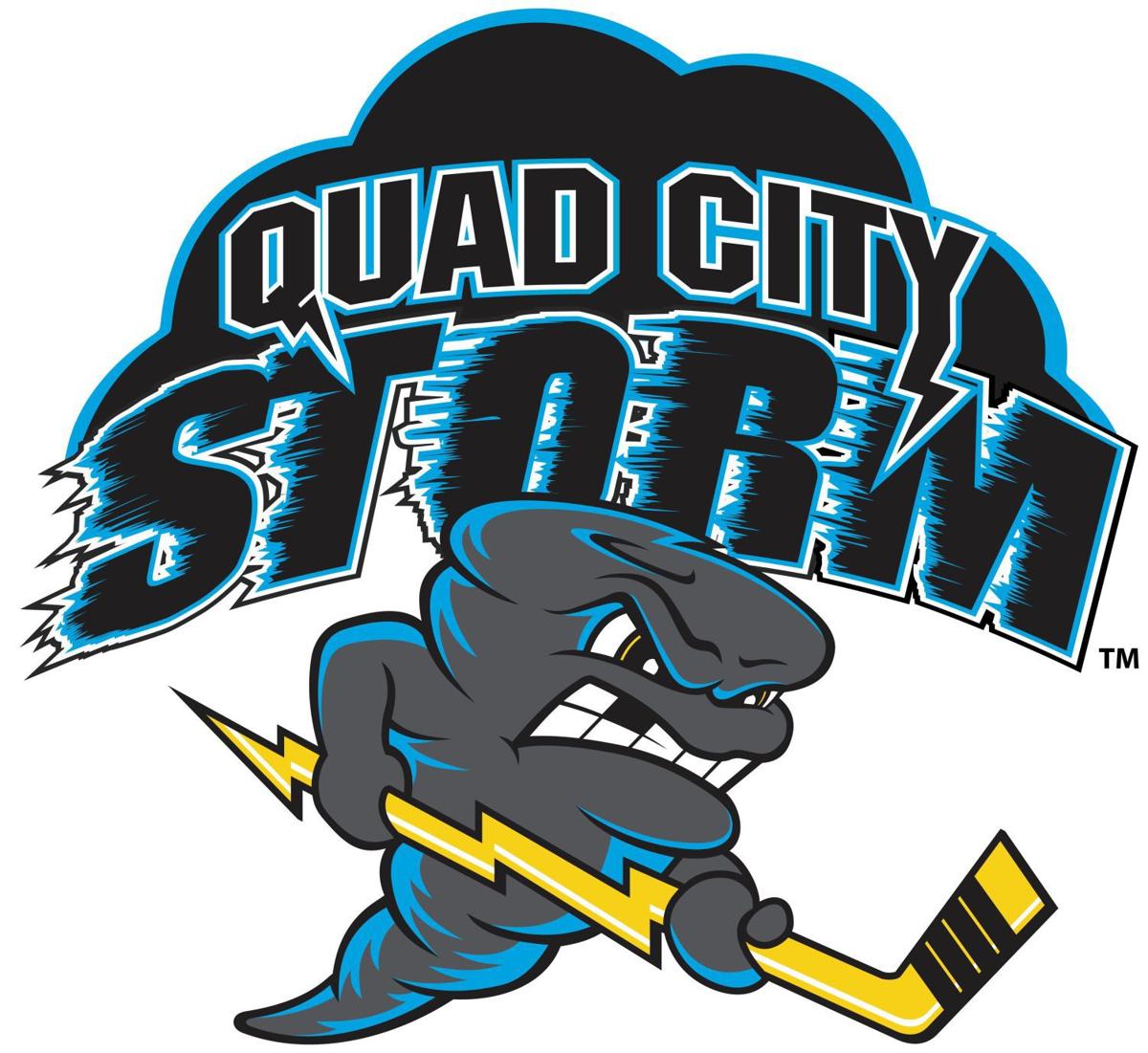 Once again Saturday night, like so many other nights this year, the difference between a win and a loss for the Quad City Storm came down to special teams.
The Storm dug themselves an early hole by allowing two power play goals, then were 0 for 6 on the night on the man advantage in a 2-1 loss to the Peoria Rivermen on Hockey Fights Cancer Night at the TaxSlayer Center.
In both games this weekend, the Storm were 0 for 11 on the power play while the Rivermen were 2 for 7.
"Not being smart, not supporting the puck, not getting shots through. I mean, the blocked shots kill us," head coach Dave Pszenyczny said. "It's no secret, I tell them all the time, use deception, use the fake shot and hit the open guy. It's frustrating.
"Simple doesn't work, drawing up plays doesn't work and the frustrating thing is, breakout isn't so bad but we get into the zone and we think so much about going to our spots as opposed to getting puck control to relieve pressure, then getting to our spots. Why we can't grasp that concept, because when we're 5-on-5 we do it well. If they're going to be so much more aggressive with one guy less, it should be easier, right?"
That top-ranked Rivermen unit took advantage of a full two-minute 5-on-3 opportunity midway through the first period, scoring two goals 24 seconds apart.
Nick Neville scored first, firing a blast past Peter Di Salvo at the 10-minute, 59-second mark of the period. It appeared defenseman Joe Sova was hit with a high stick on the play, but didn't get the call.
"That was something I wrote on the board, about warning the ref about certain pick plays and obstruction and obviously, I don't think they (saw it) and it cost us," Pszenyczny said. "That was something I noticed last week they were doing quite a bit of."
Still on the power play, Mitchell McPherson gave Peoria a 2-0 lead, deflecting a shot from Brandon Rumble past Storm goaltender Peter Di Salvo at 11:24.
"5-on-3, one hurts, you can give up one but the second one kills us," Sova said. "You can't give up two on a 5-on-3."
The Storm jumped on the board midway through the second period. Just after a too many men penalty expired, Vincent Beaudry found Dakota Klecha crashing the slot and Klecha fired a one-timer that Peoria goaltender Eric Levine had no chance of stopping at the 12:02 mark.
It's Klecha's first goal since Nov. 30 as the Storm forward missed nine games due to injury. Since returning on Jan. 17, Klecha has five points in seven games.
The Storm couldn't do any more damage against Levine, who made 29 saves, though Quad City had several chances.
Jon Buttitta had a look early in the third period, but his backhand sailed off the post. Connor Fries had another quality chance later in the period, but his shot once again sailed over the net, causing Fries to look to the rafters in despair.
The Storm pulled Di Salvo — who made 20 saves — with less than 90 seconds left, frantically looking for the equalizer. Sova kept the team alive, deflecting an attempt at an empty net goal and breaking up another Peoria rush that would have sealed the game. Still, he felt he could have done more.
"Personally, accolades, all the notoriety, all that B.S., I don't care," Sova said. "It's a situation where we need points and I'll give up my body, I'll block shots, I don't care.  ... What else can I do but put the puck in the net?"
It was all for naught as the Storm couldn't tie the game, despite getting Levine out of his net in the closing seconds.
"I just think other guys need to pick it up too," Pszenyczny said. "Take a page from (Sova's) book and sacrifice."