If this was a playoff series, the Quad City Storm would be packing up their belongings.
Luckily for the Storm, there's still over a month left in the regular season and Sunday's 3-1 loss to the Fayetteville Marksmen is just another defeat to put in the loss column.
But after going toe-to-toe with the one of the top teams in the league all weekend, only to twice come up short in what could be a potential first-round playoff matchup, provides a valuable lesson with 18 games left in the regular season.
"Going into it, 3-in-3s are always tough and I think you've got to go back to Friday (a 4-2 loss), a two-goal lead and we gave up four unanswered, if that's a playoff series, that's unacceptable," defenseman Joe Sova said. "Fortunately, we've got 18 to go that we have to take steps and build and learn, period by period, game by game that when you have a lead, you've got to learn to play with that.
"When you have a lead, shut teams down, learn to bury teams because then you go into Saturday's game, that's the series."
Like Friday's loss, another strange bounce cost the Storm as the puck kicked off the skate of Storm defenseman Kristaps Nimanis and led to a breakaway goal from Brian Bowen that gave the Marksmen a 2-1 lead at the 11-minute, 58-second mark of the third period.
"From the way it looked on the bench, it hit off Nimmo's skate and then he kept coasting instead of stopping on it and it went right to Bowen," head coach Dave Pszenyczny said. "You should know the guy's on the ice, he's a pretty important guy if you read the stat packs. If you give a guy like that an opportunity, he's going to make you pay, and he did."
John Gustafsson added an empty net goal at 17:52, which was followed by a lengthy altercation that involved three Storm players, two Marksmen players and resulted in 40 minutes of penalties.
"It's hockey, it gets heated and when they start chirping at you and going at you hard, you need to send them a message," said Kyle Moore, who was one of the Storm players involved and received a game misconduct for instigating inside of the final five minutes. "Say, you want to come at me, we're going to come right back at you. We ended up doing that and showed them we're not scared to play with them."
The Storm had a great chance to get on the board early, with 95 seconds of 5-on-3 hockey. But they didn't do enough to test Fayetteville goaltender Brody Claeys, with several shots firing wide of the net.
"It was embarrassing. I just sat there and started picking whoever was giving me an effort," Pszenyczny said. "Five-on-3, you have two open guys and we're just standing stationary. We just worked on this in practice with movement on the 5-on-3 and we didn't even try doing it. A lot of frustration there."
Fayetteville dominated much of the first period after that and scored the game's first goal. Canon Pieper got lost in the slot to bury a feed from Tim Kielich for a power-play goal at 6:04 in the first period.
Neither team scored in the second period, but only because of a highlight-reel sequence from the Quad City defense.
First, defenseman Ryan Devine blocked a shot with Mulder out of position, then Mulder made a sprawling glove save over a prone Devine to keep the Storm down by one.
"With how horrible we played, we still had an opportunity to win, which is scary," Pszenyczny said. "Mulds played solid again, gave us an opportunity to play."
Quad City tied the game early in the third period. Vincent Beaudry pounced on a rebound of a Connor Fries shot for his 10th goal of the season at 2:10. After Bowen's goal, Fries had an opportunity to tie the game that sailed just wide before the empty-net goal iced the game.
Mulder made 29 saves in net while Claeys made 23 for Fayetteville.
"Our system works, our style of play works, we just have to play it 60 minutes," Sova said. "You see flashes, even in our worst game.
"Today we did not play well and they're a very good team that if you let hang around long enough, they're going to find the back of the net."
Photos: Quad City Storm vs. Fayetteville Marksmen
021620-qc-spt-storm-hockey-01.JPG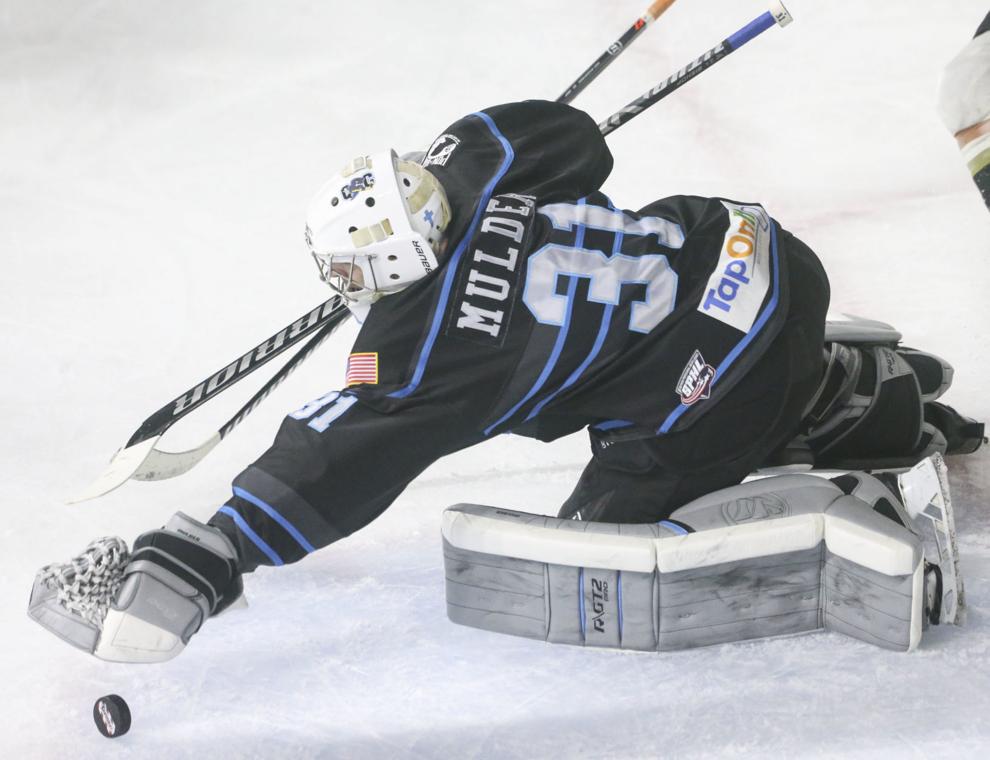 021620-qc-spt-storm-hockey-02.JPG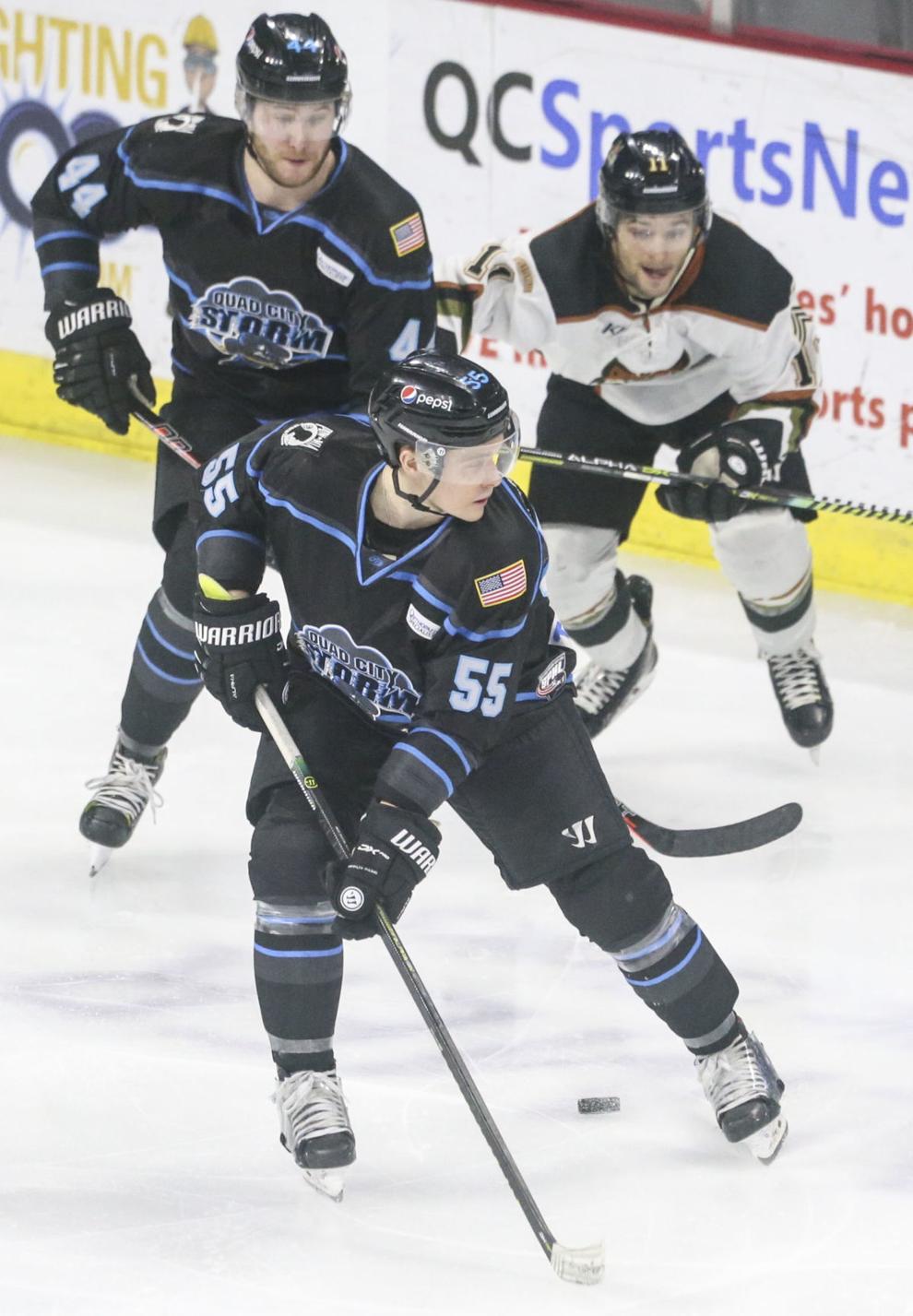 021620-qc-spt-storm-hockey-03.JPG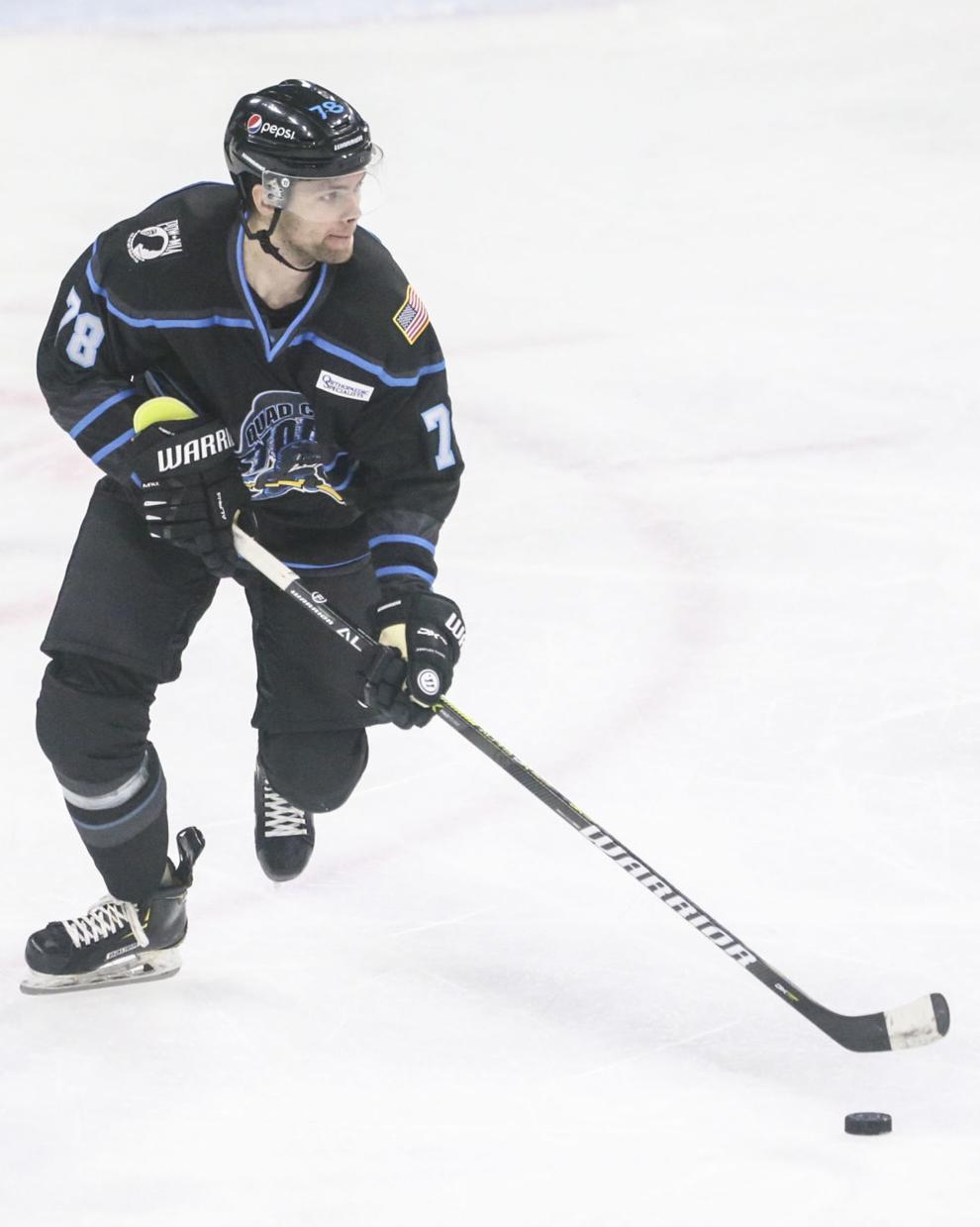 021620-qc-spt-storm-hockey-04.JPG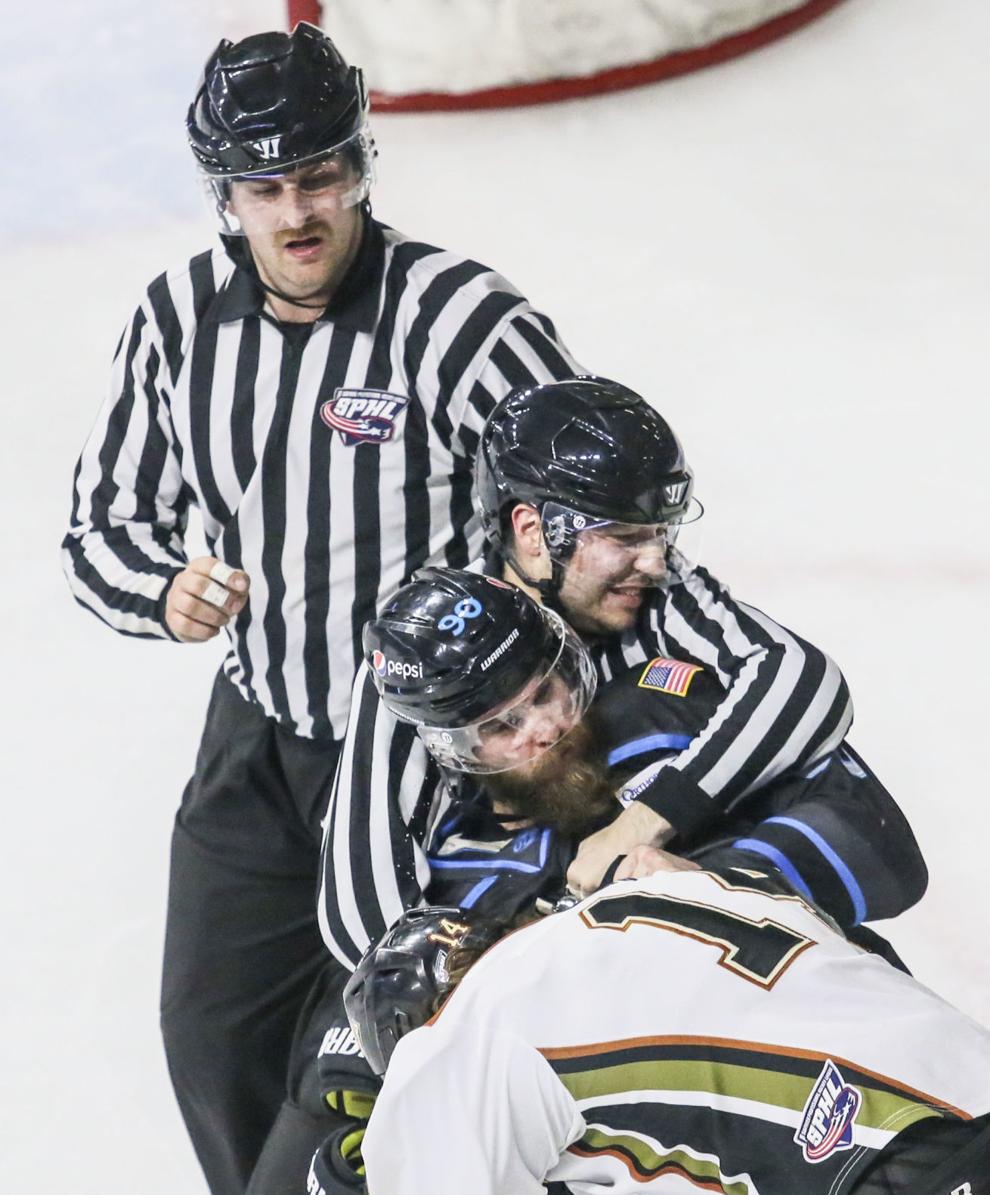 021620-qc-spt-storm-hockey-05.JPG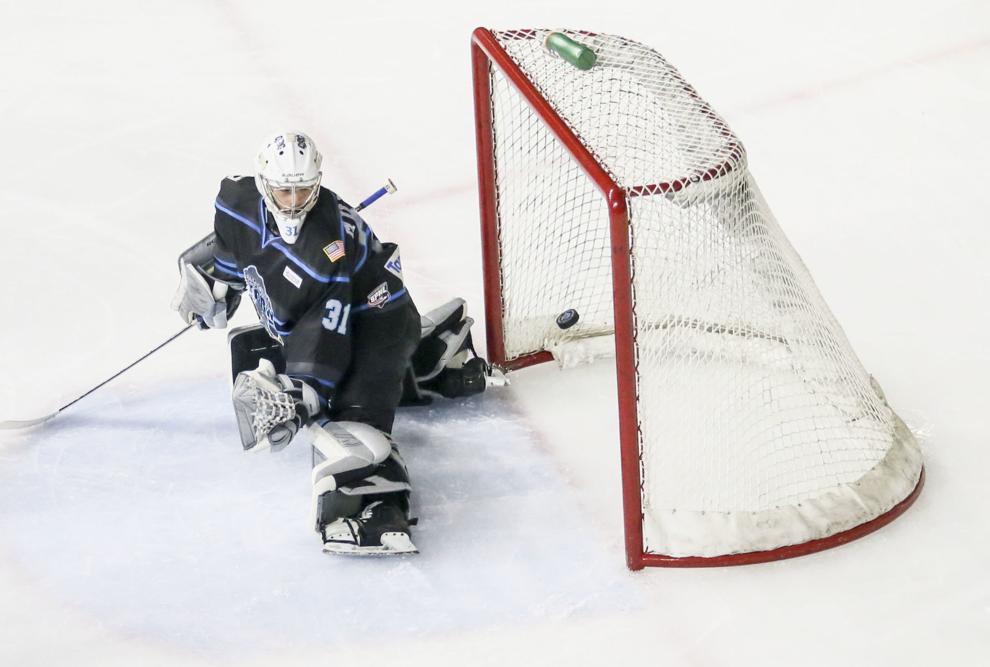 021620-qc-spt-storm-hockey-06.JPG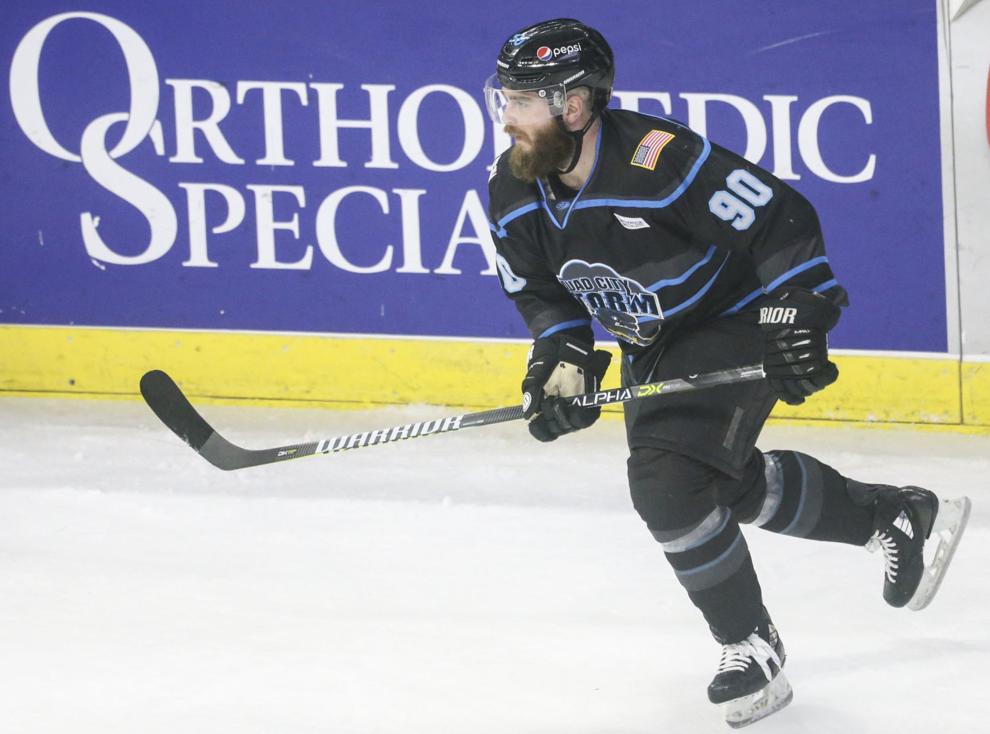 021620-qc-spt-storm-hockey-07.JPG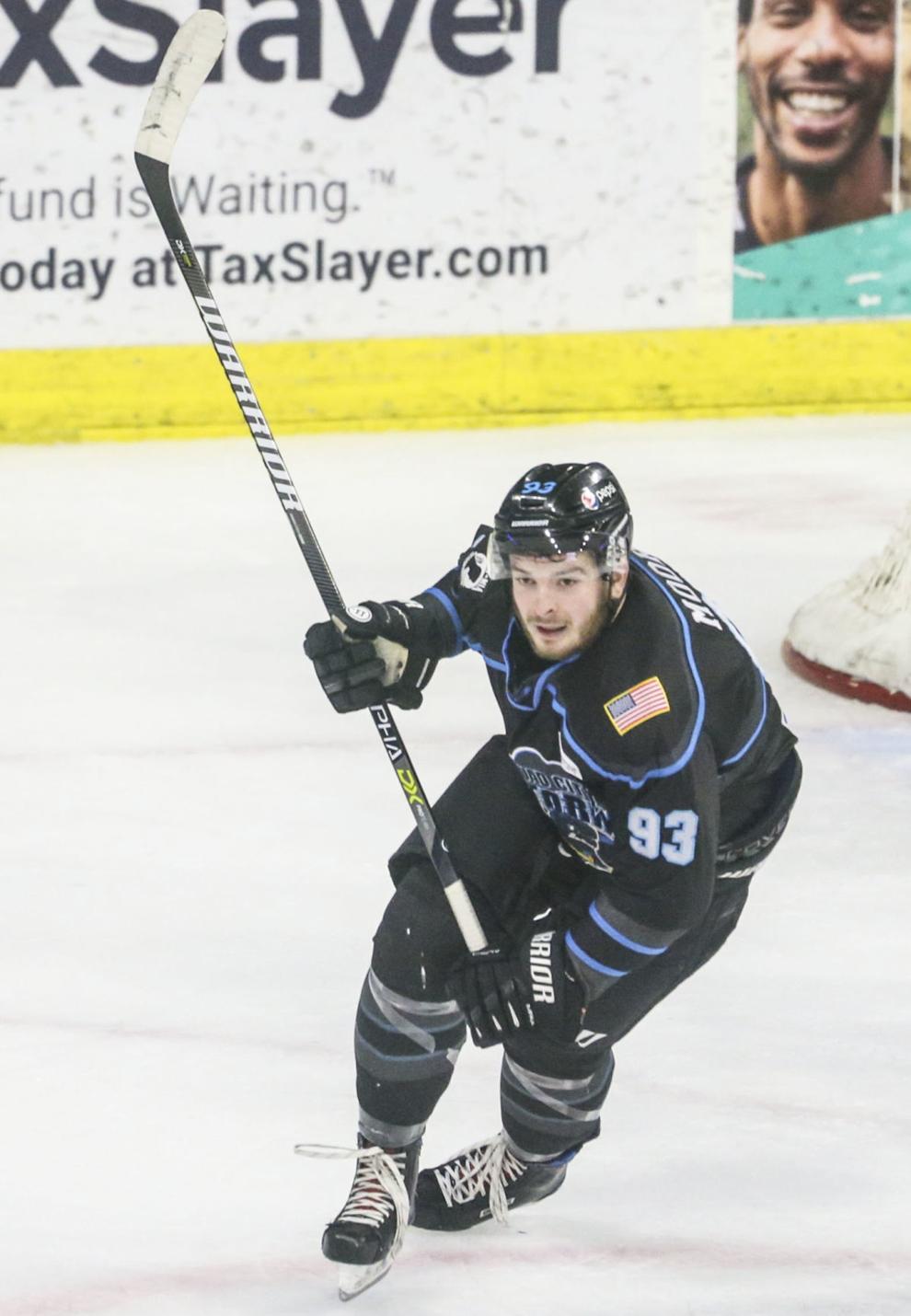 021620-qc-spt-storm-hockey-08.JPG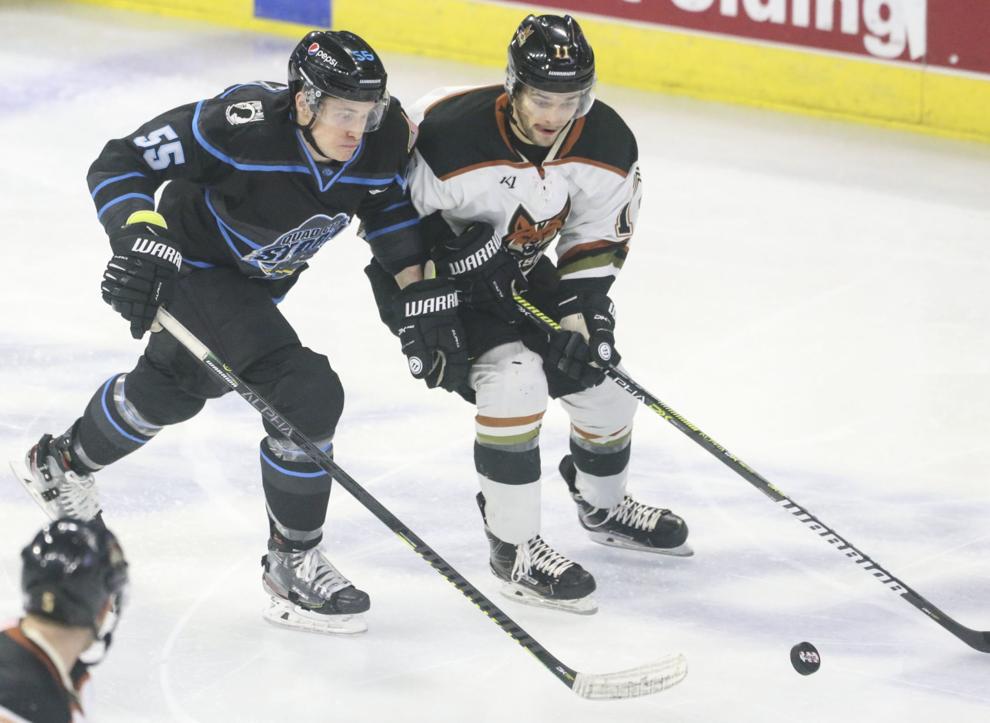 021620-qc-spt-storm-hockey-09.JPG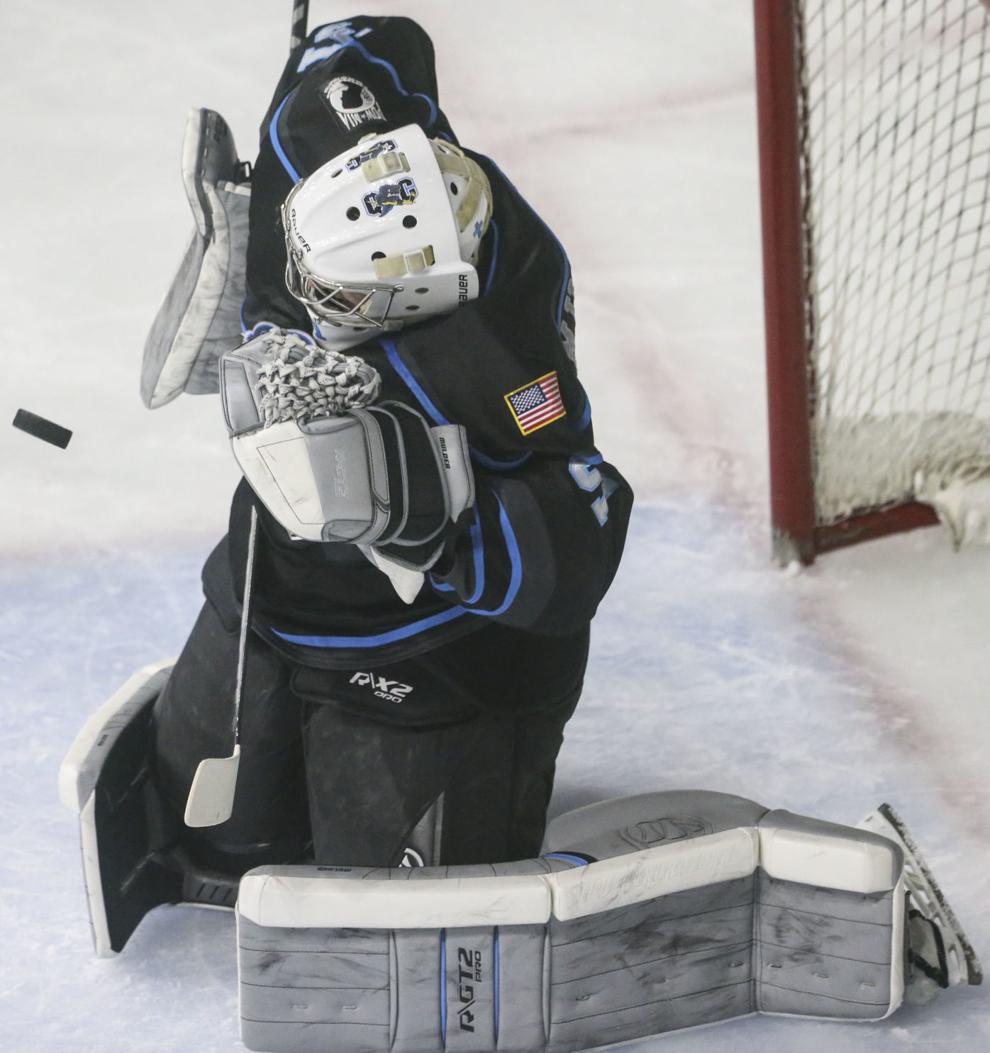 021620-qc-spt-storm-hockey-10.JPG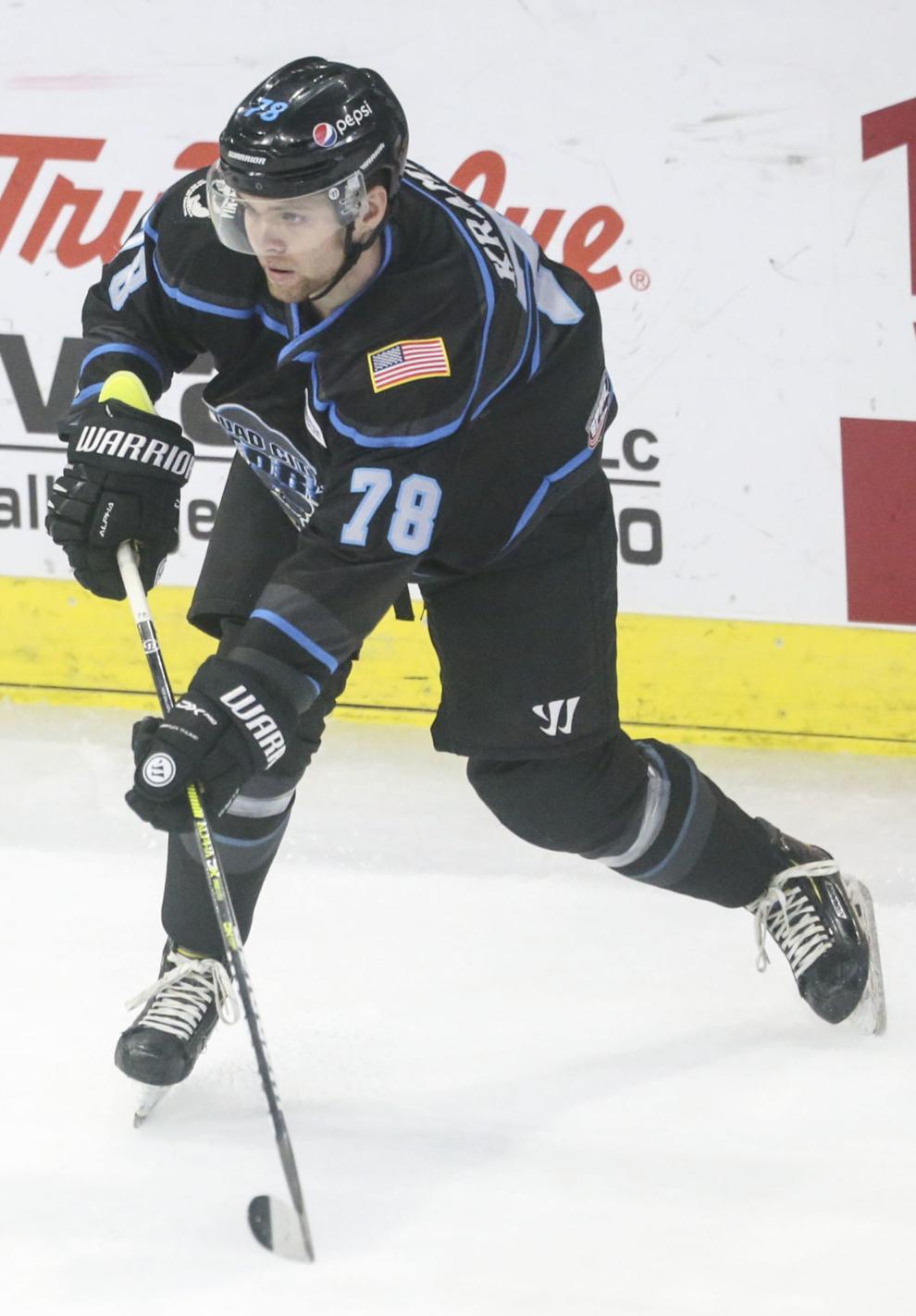 021620-qc-spt-storm-hockey-11.JPG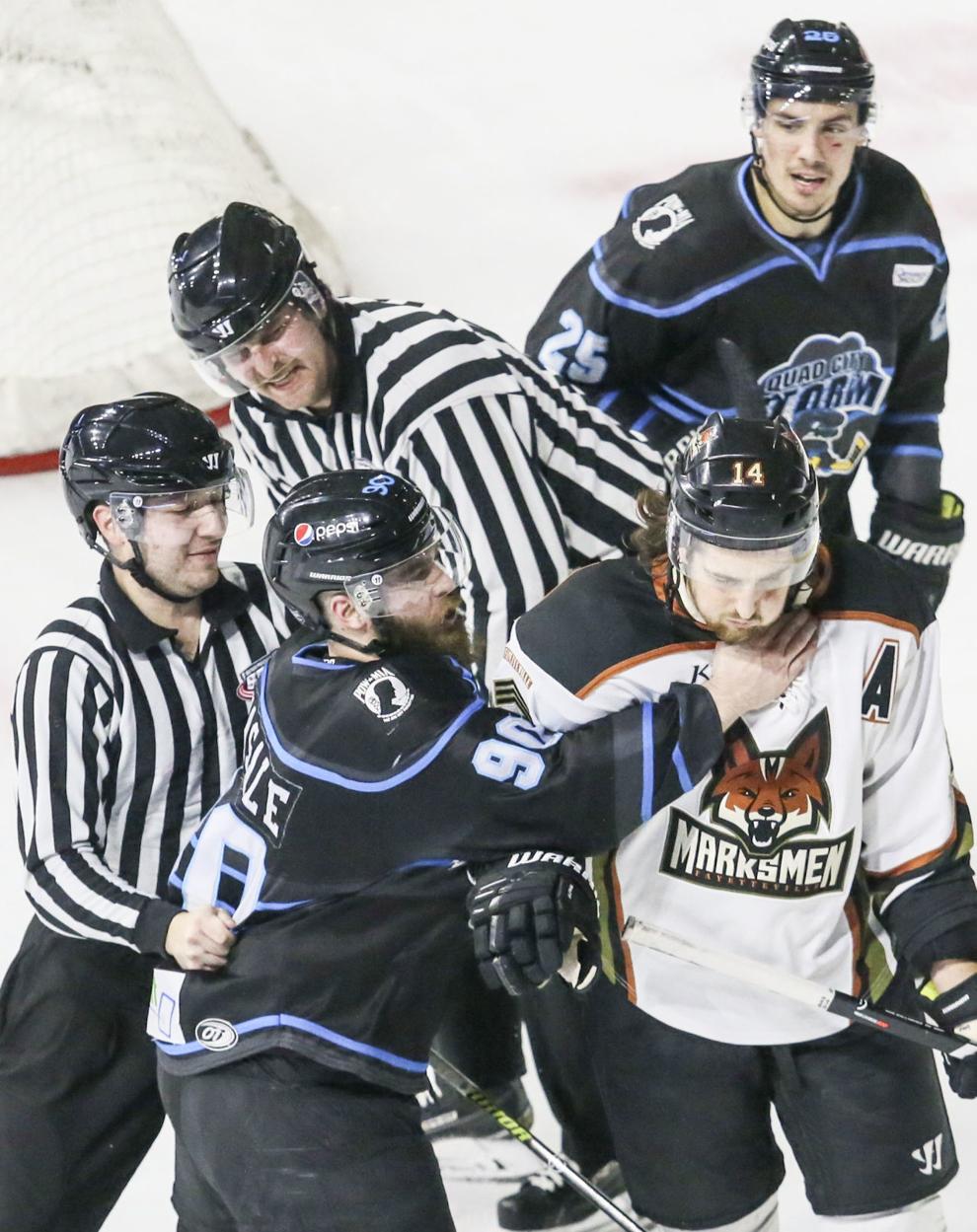 021620-qc-spt-storm-hockey-12.JPG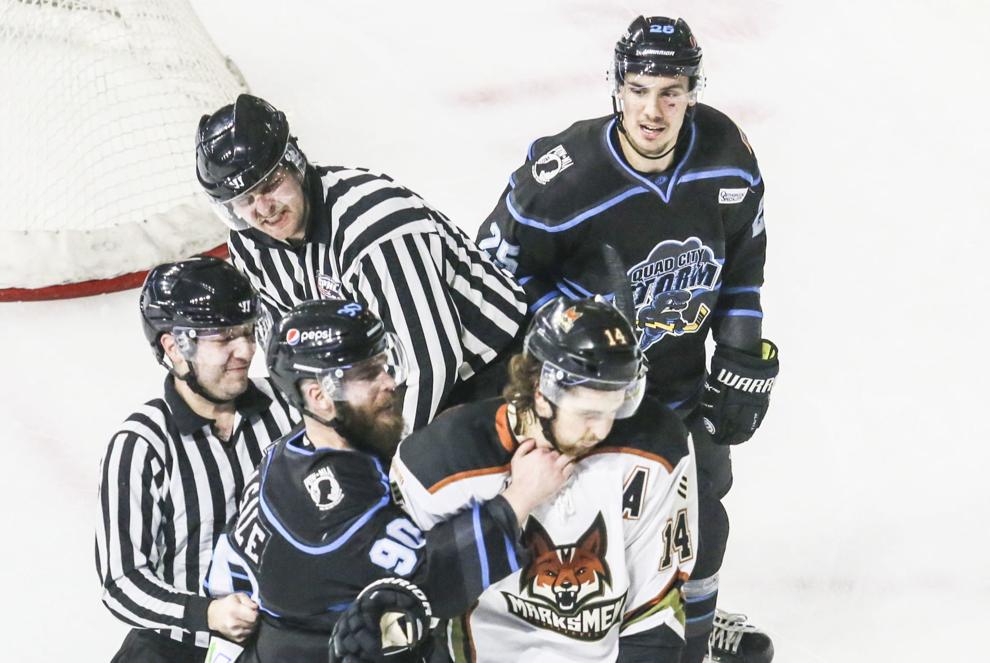 021620-qc-spt-storm-hockey-13.JPG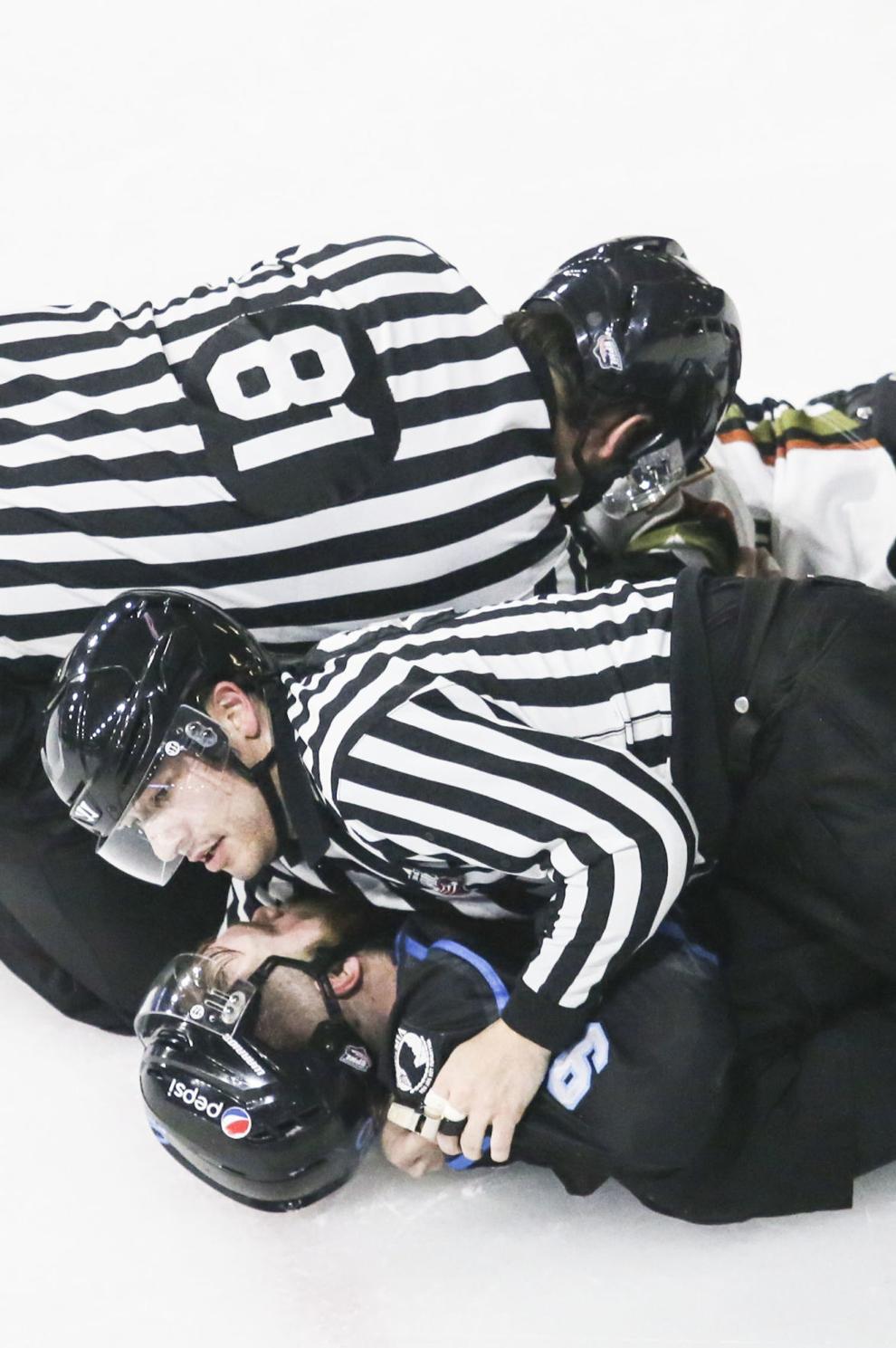 021620-qc-spt-storm-hockey-14.JPG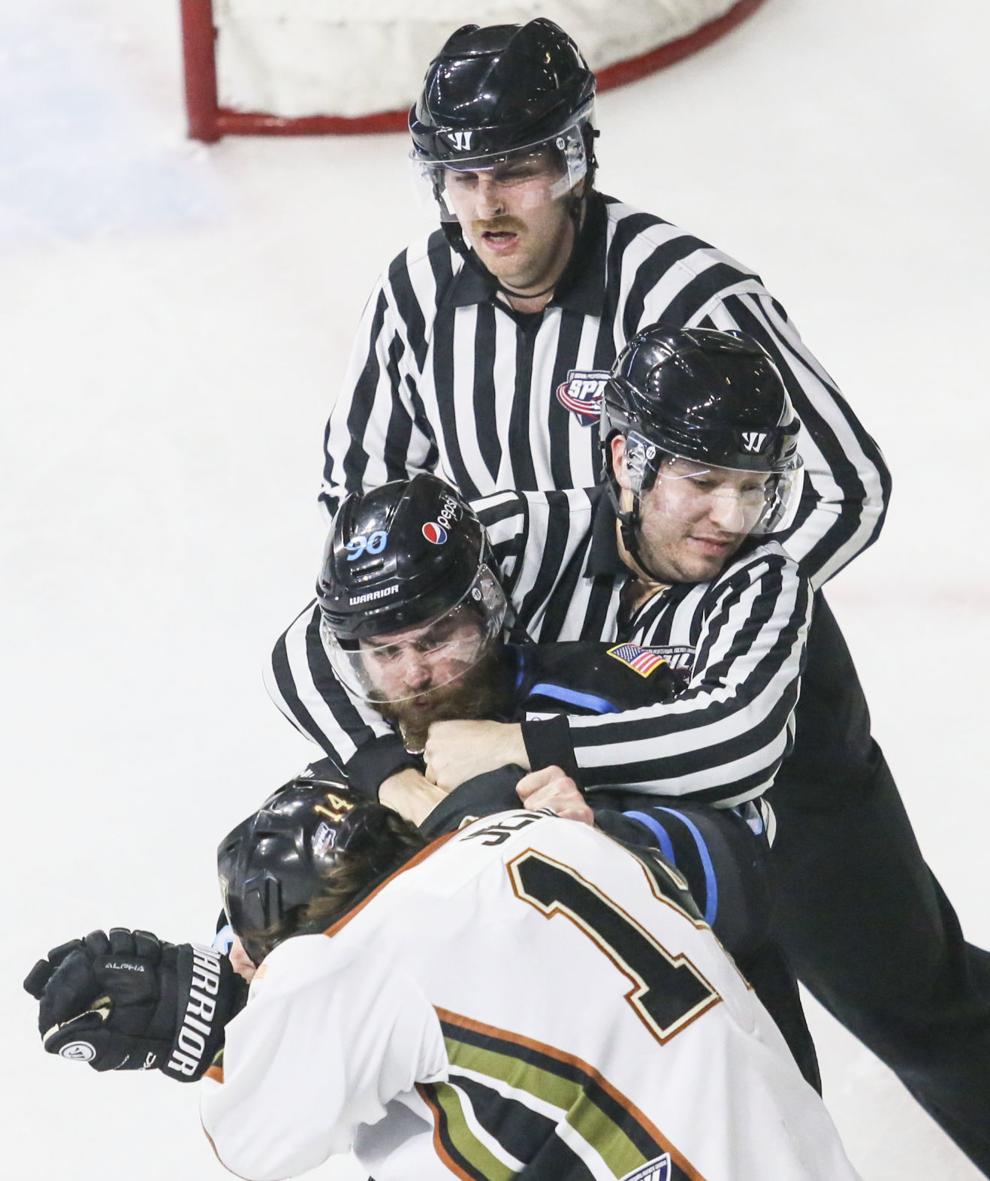 021620-qc-spt-storm-hockey-15.JPG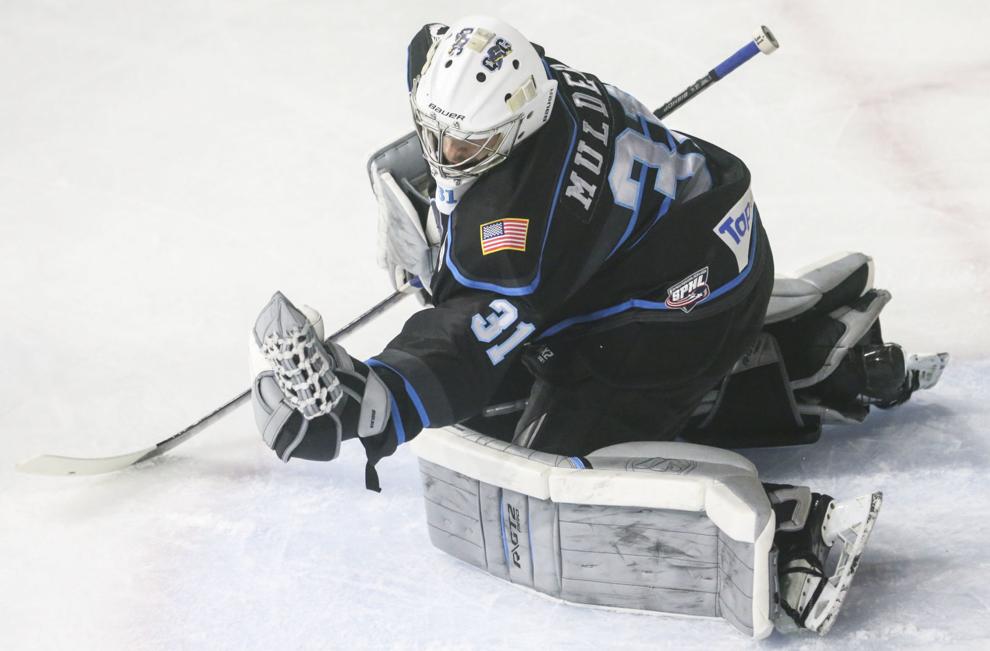 021620-qc-spt-storm-hockey-16.JPG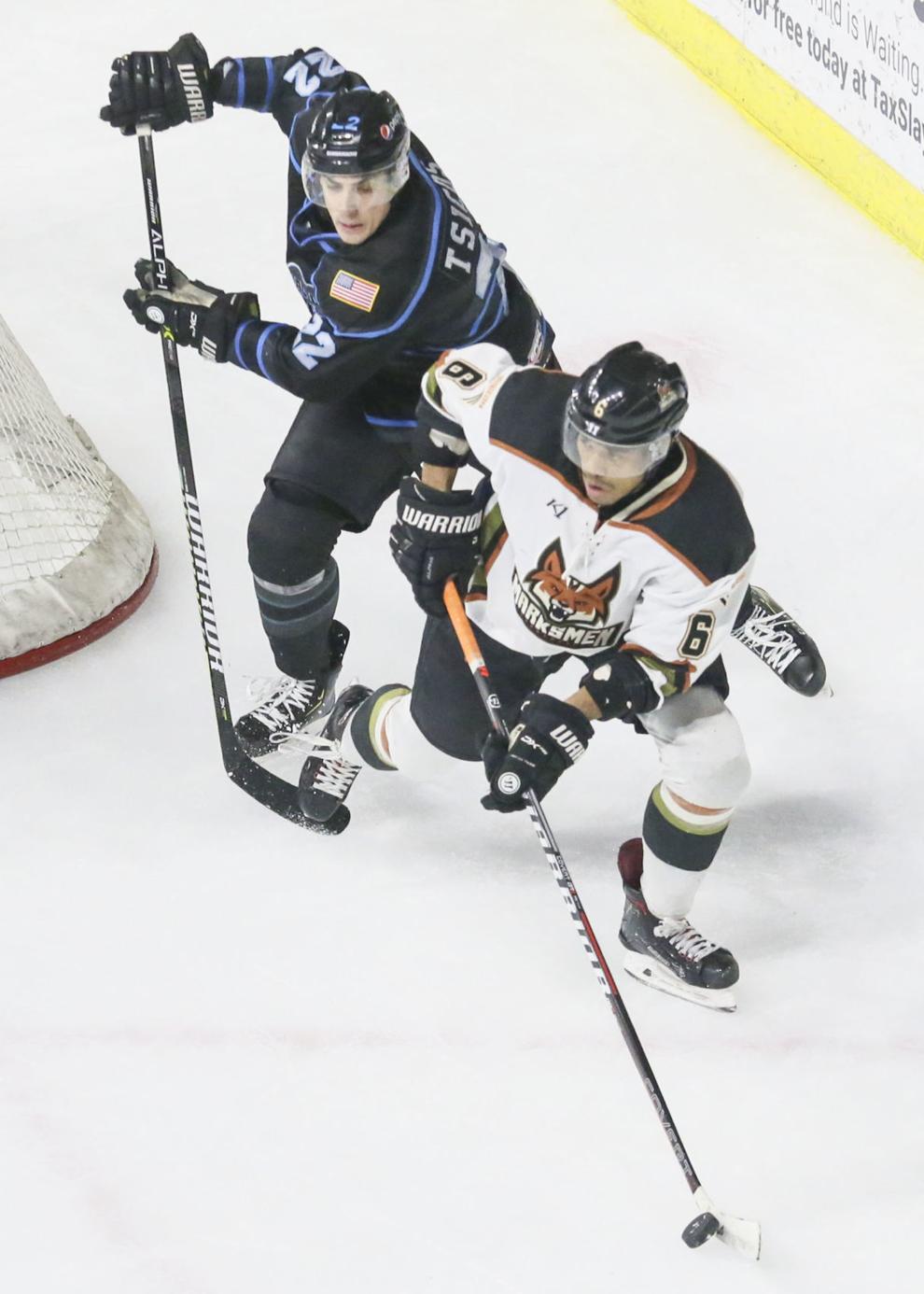 021620-qc-spt-storm-hockey-17.JPG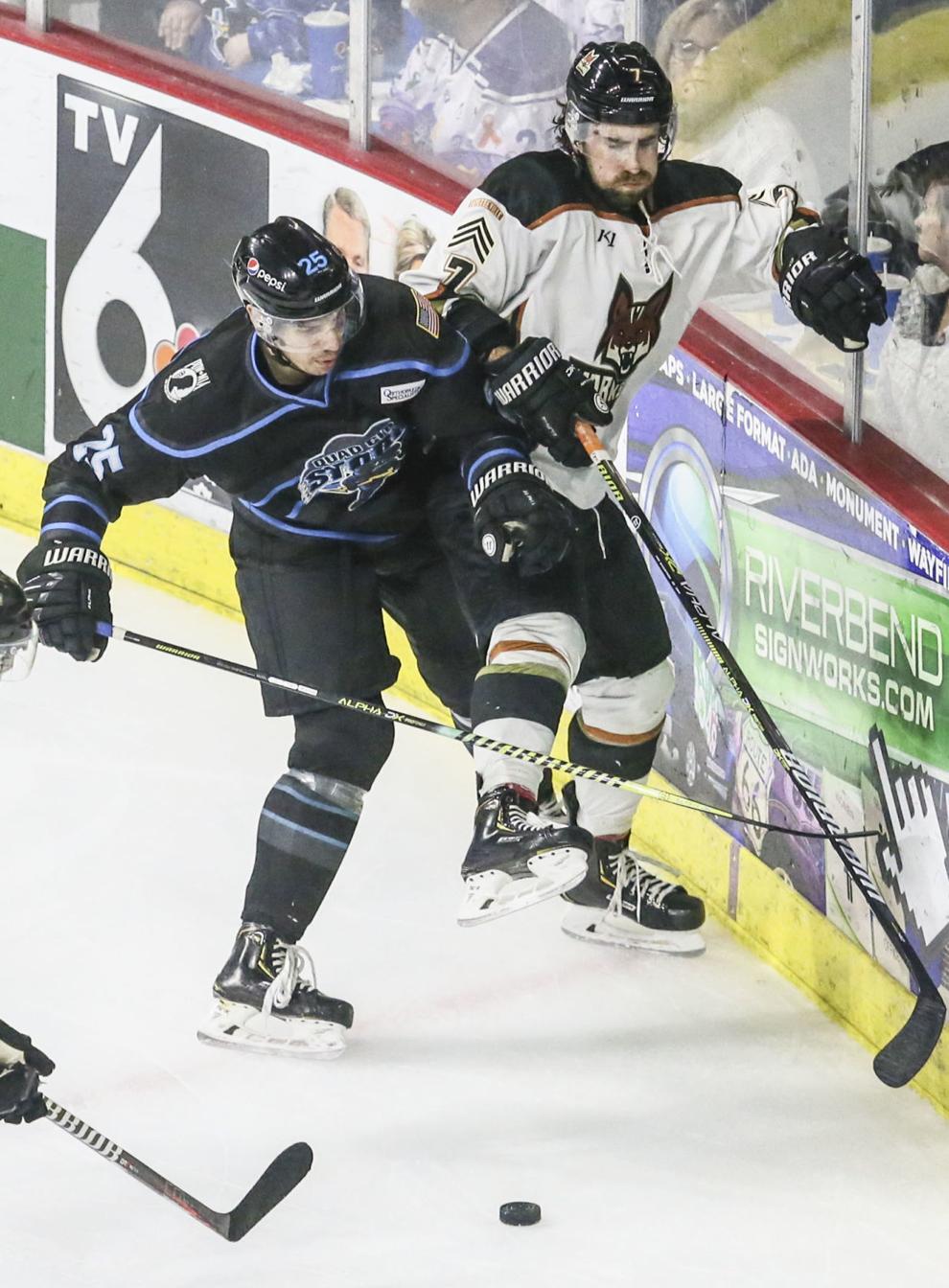 021620-qc-spt-storm-hockey-18.JPG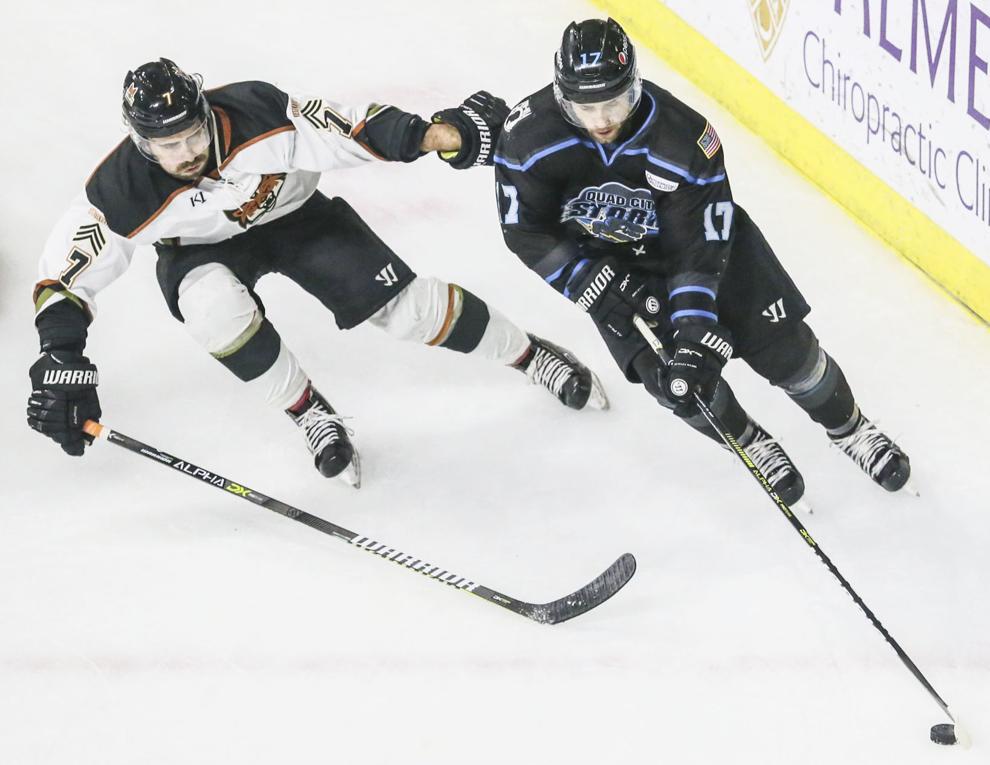 021620-qc-spt-storm-hockey-19.JPG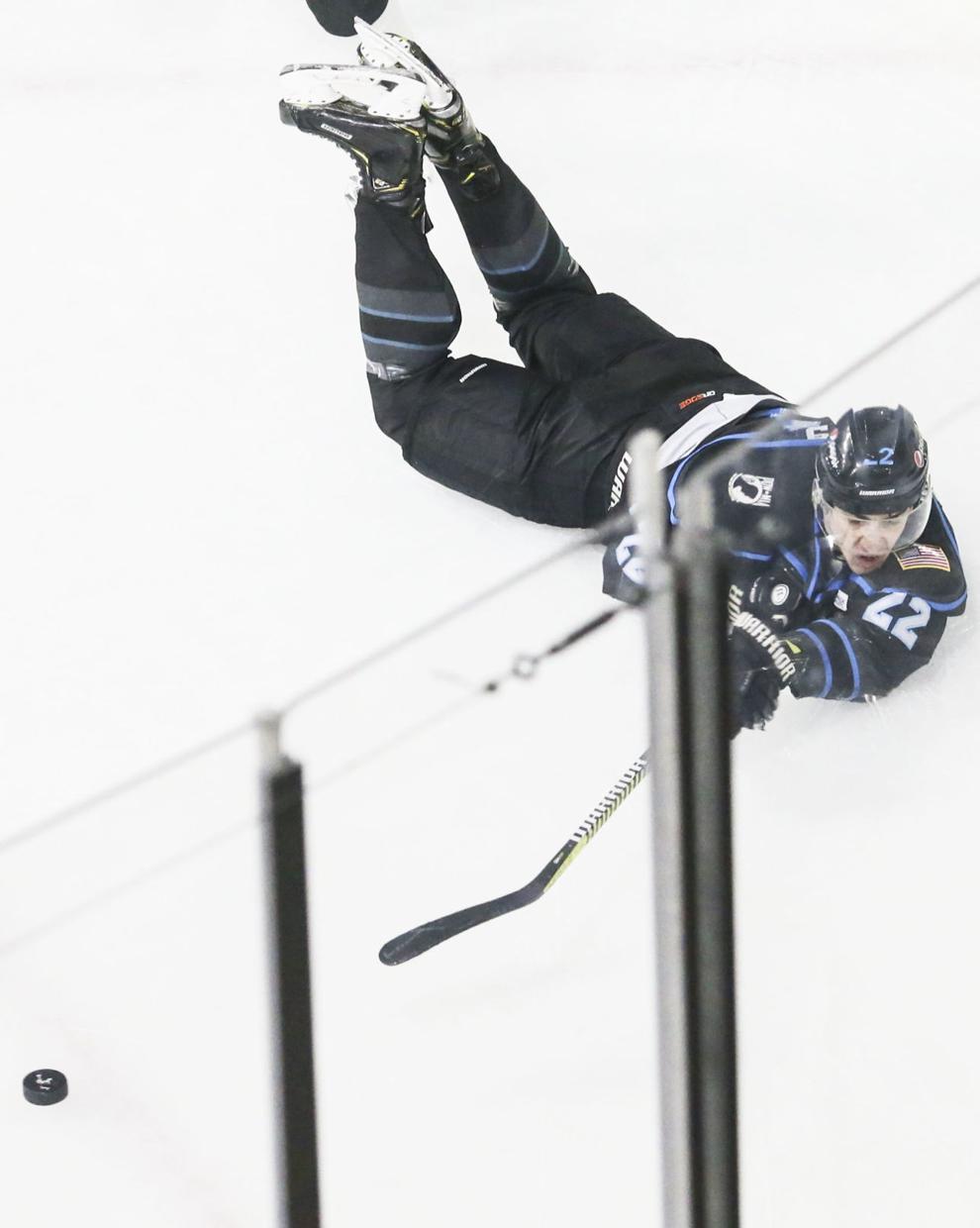 021620-qc-spt-storm-hockey-20.JPG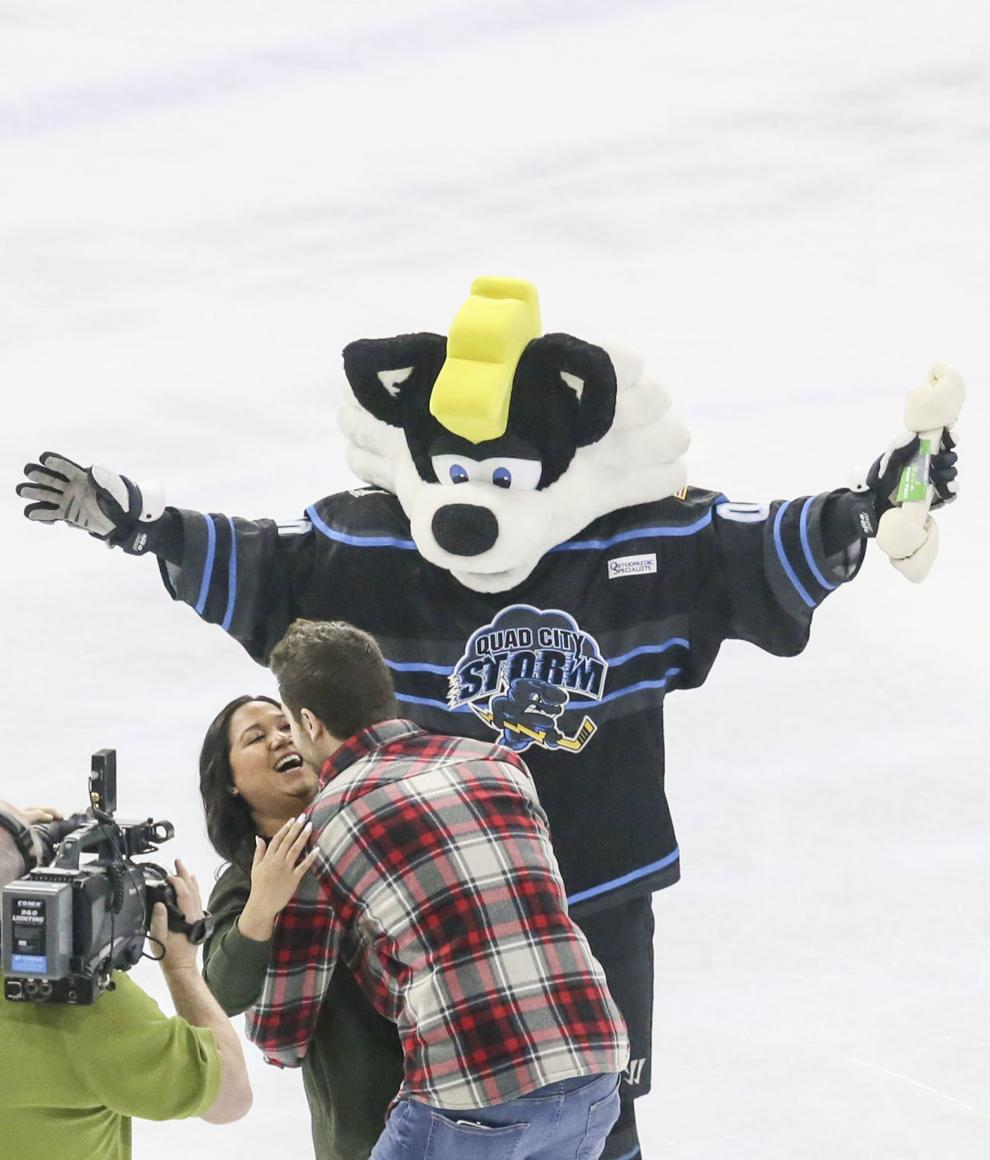 021620-qc-spt-storm-hockey-21.JPG
021620-qc-spt-storm-hockey-22.JPG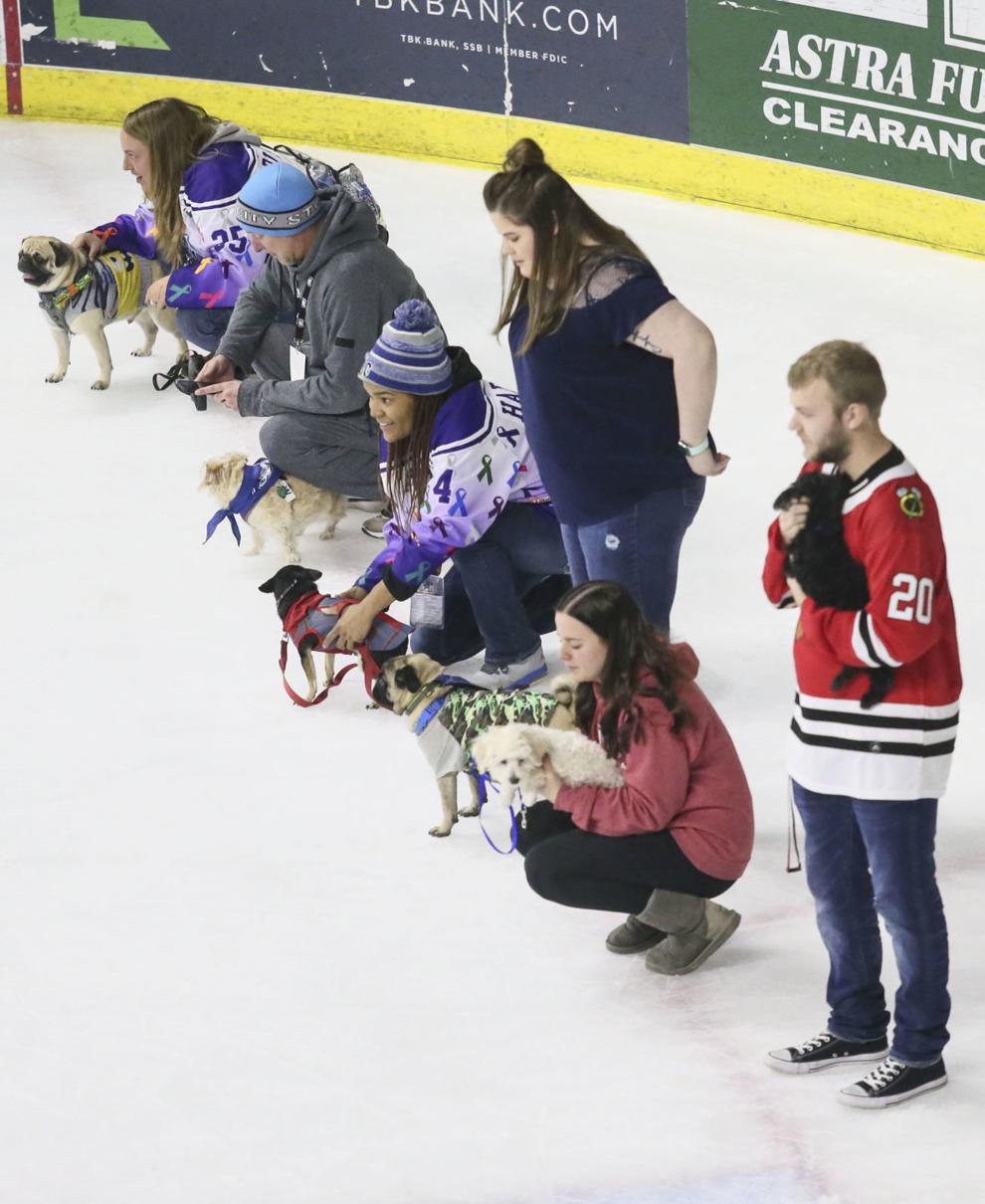 021620-qc-spt-storm-hockey-23.JPG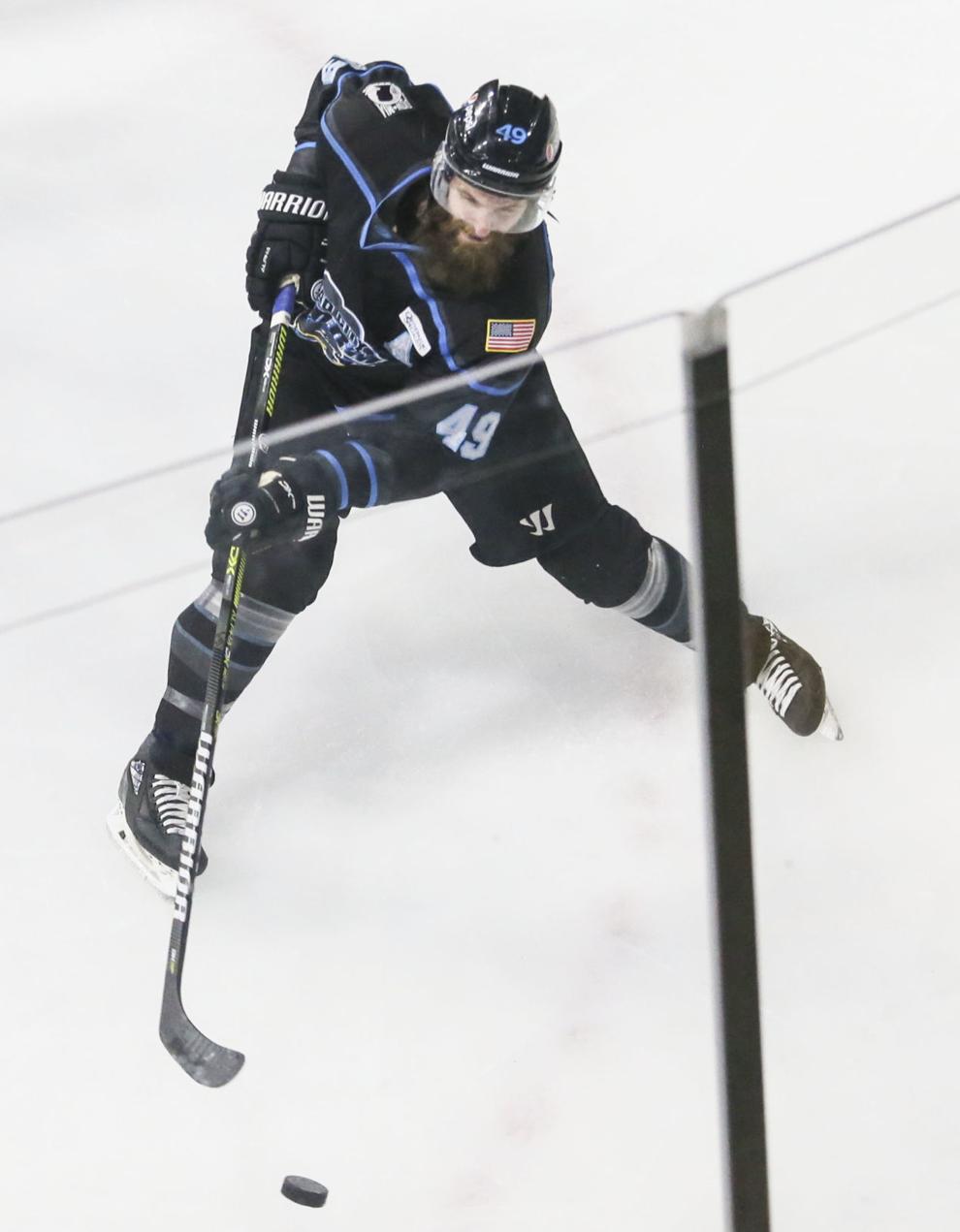 021620-qc-spt-storm-hockey-24.JPG
021620-qc-spt-storm-hockey-25.JPG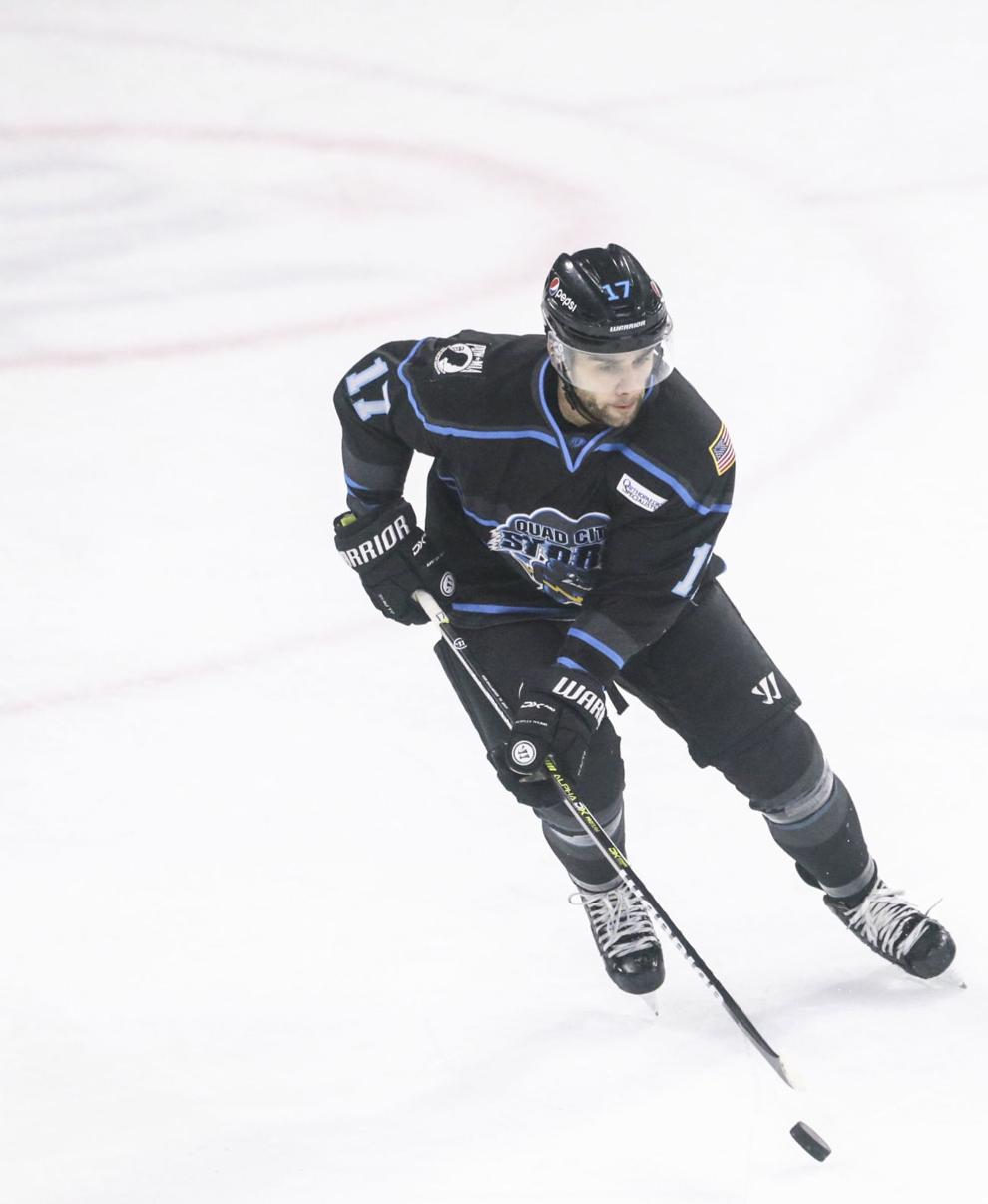 021620-qc-spt-storm-hockey-26.JPG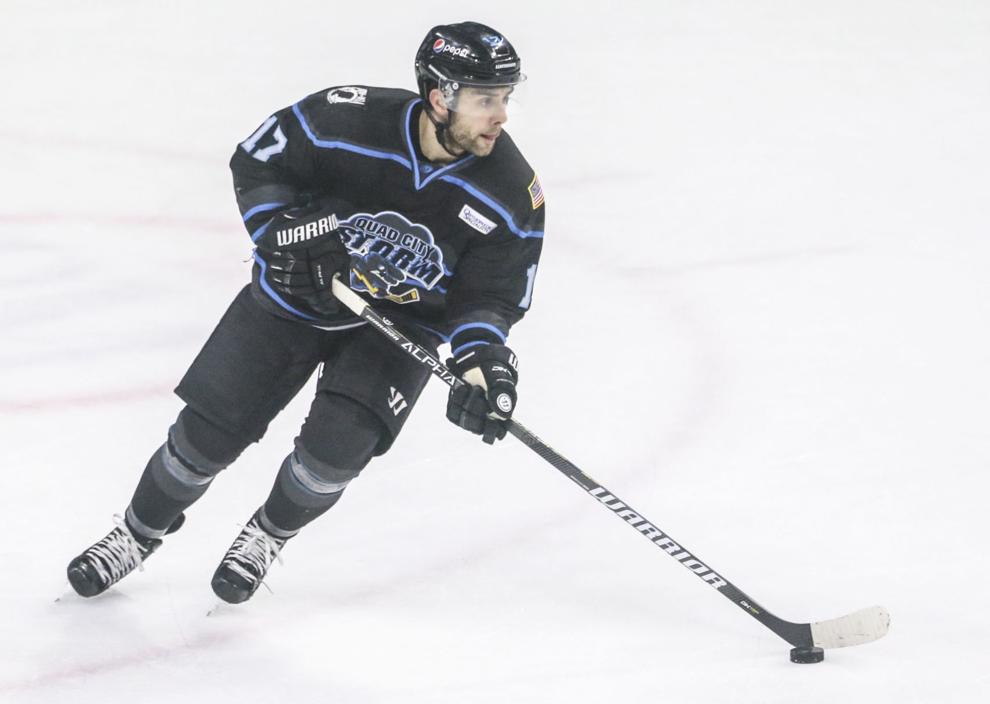 021620-qc-spt-storm-hockey-27.JPG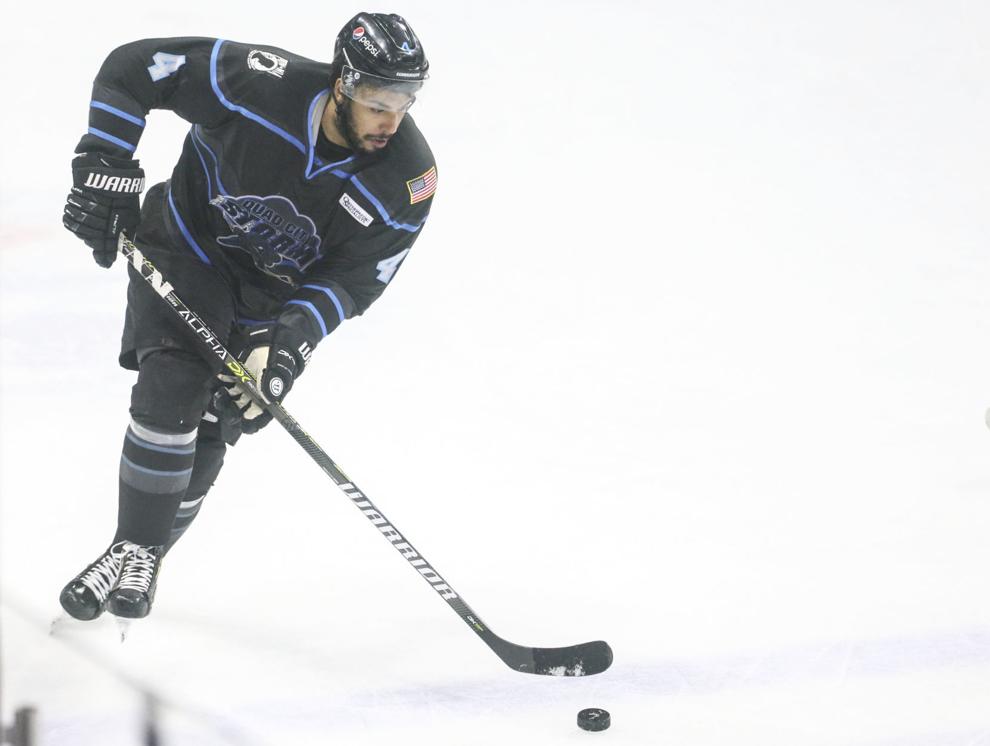 021620-qc-spt-storm-hockey-28.JPG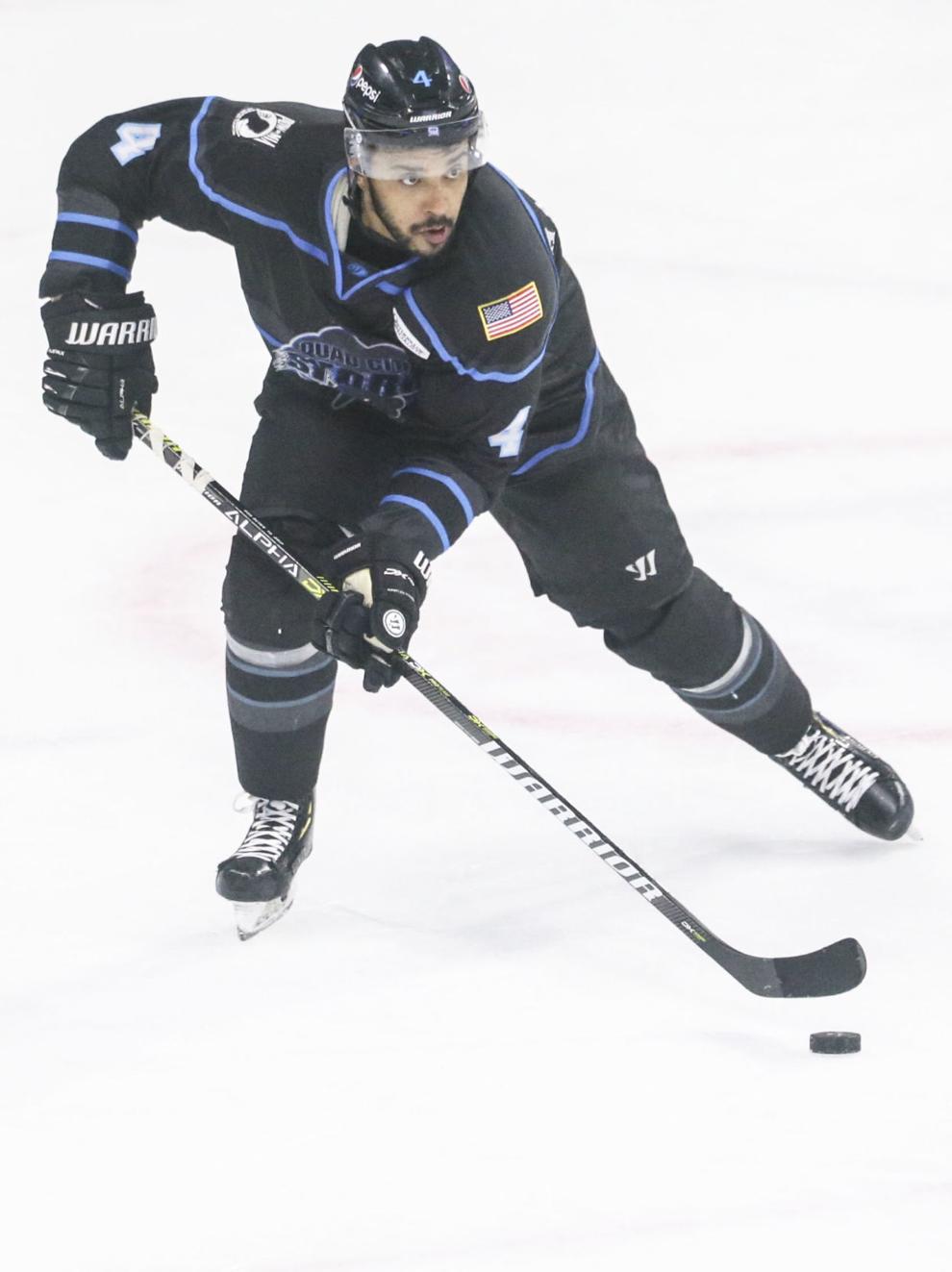 021620-qc-spt-storm-hockey-29.JPG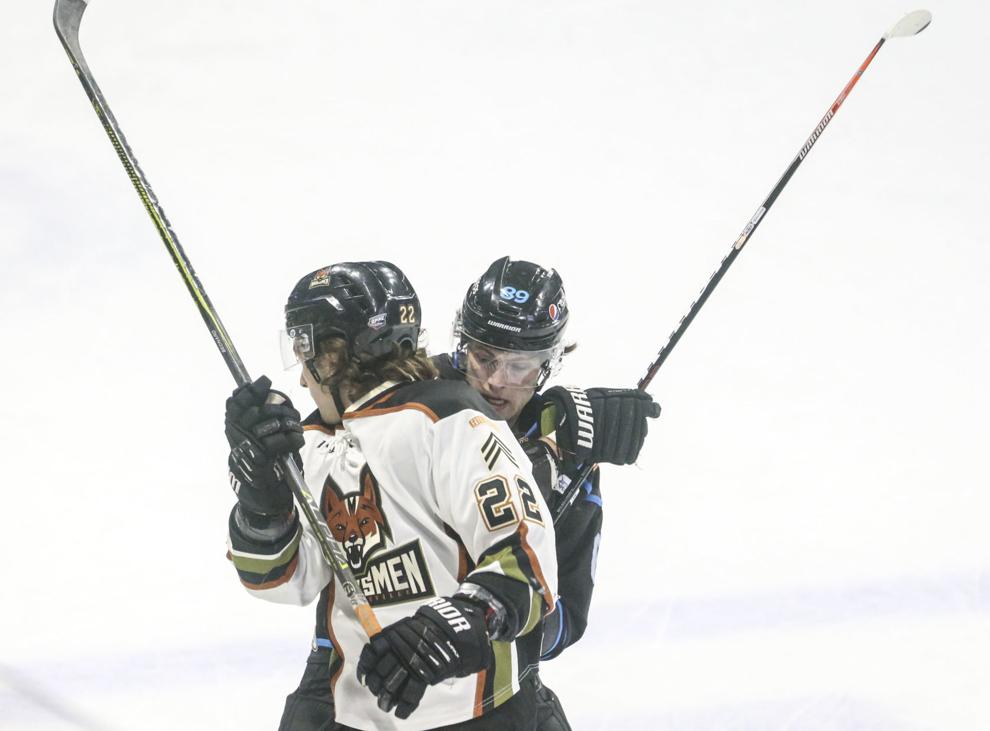 021620-qc-spt-storm-hockey-30.JPG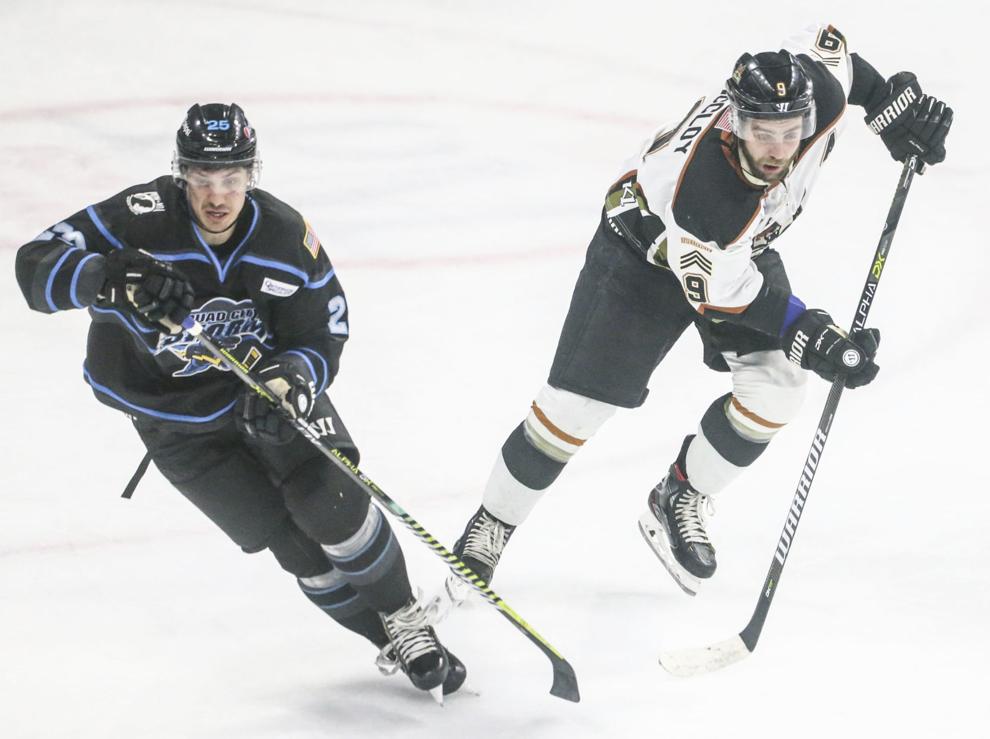 021620-qc-spt-storm-hockey-31.JPG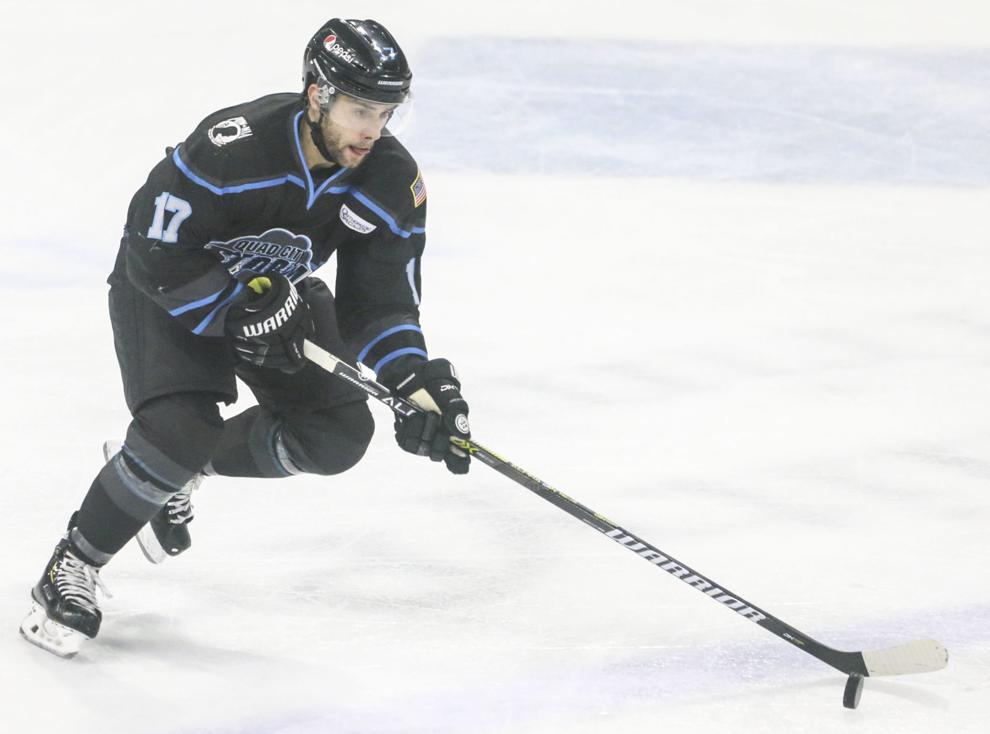 021620-qc-spt-storm-hockey-32.JPG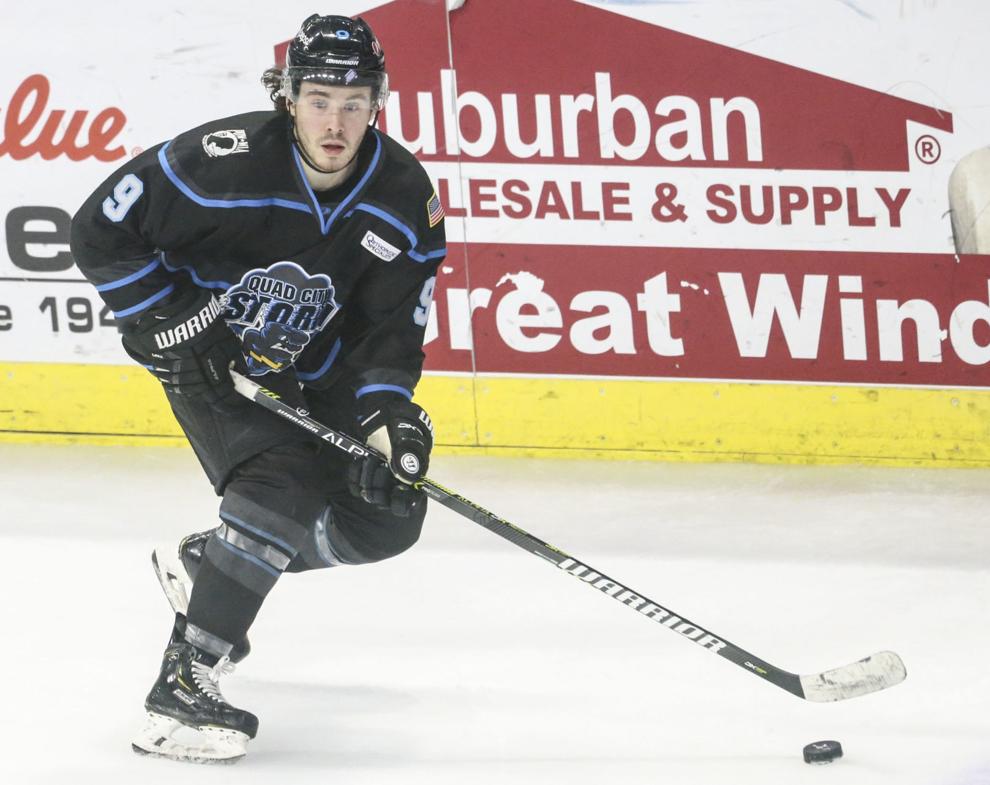 021620-qc-spt-storm-hockey-33.JPG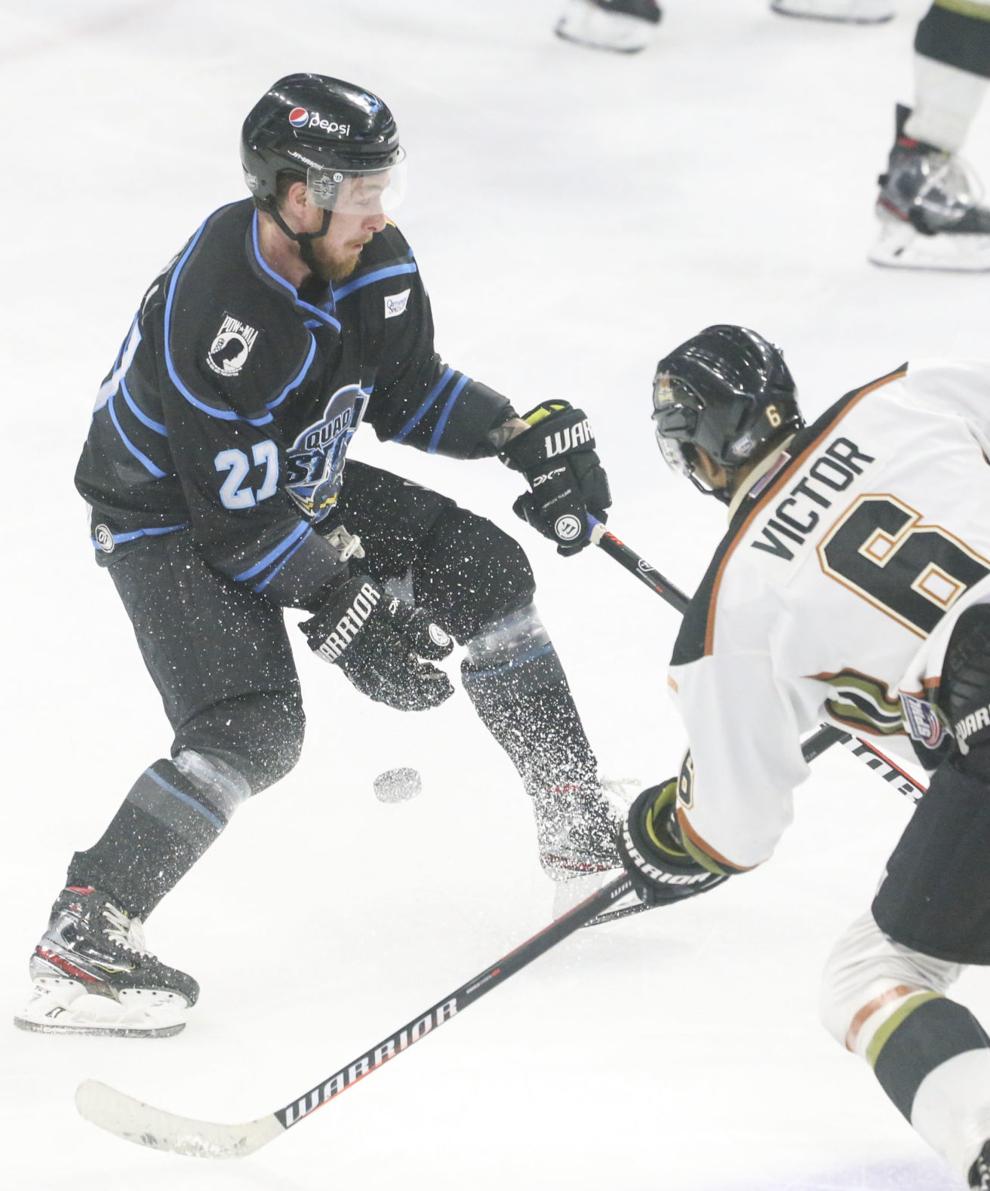 021620-qc-spt-storm-hockey-34.JPG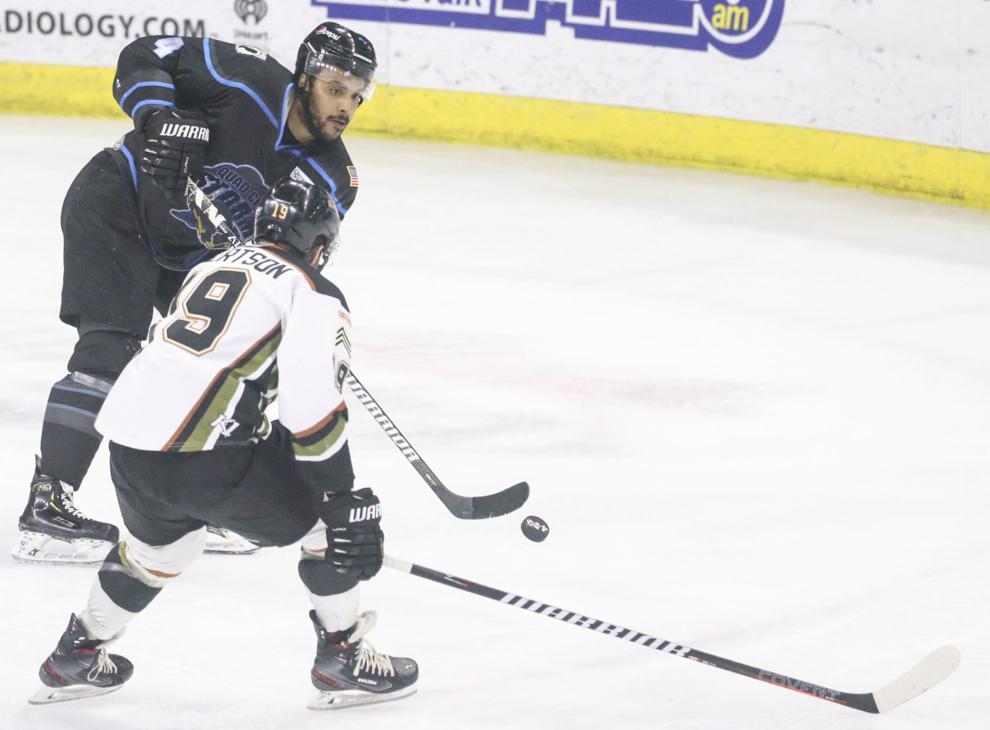 021620-qc-spt-storm-hockey-35.JPG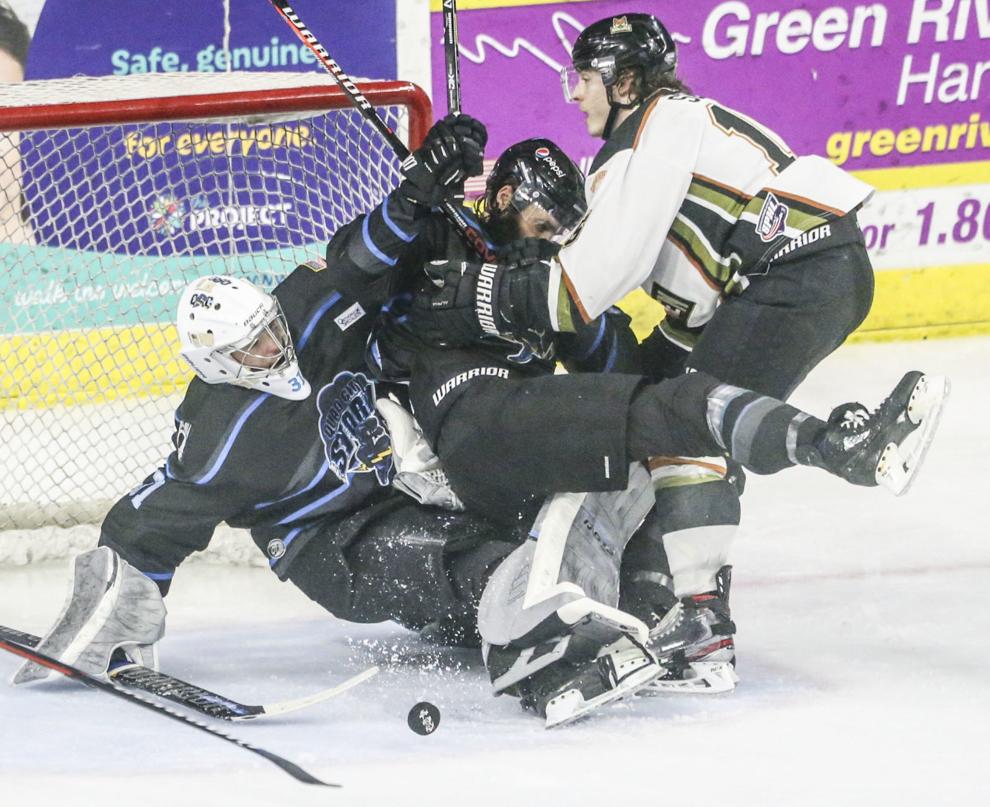 021620-qc-spt-storm-hockey-36.JPG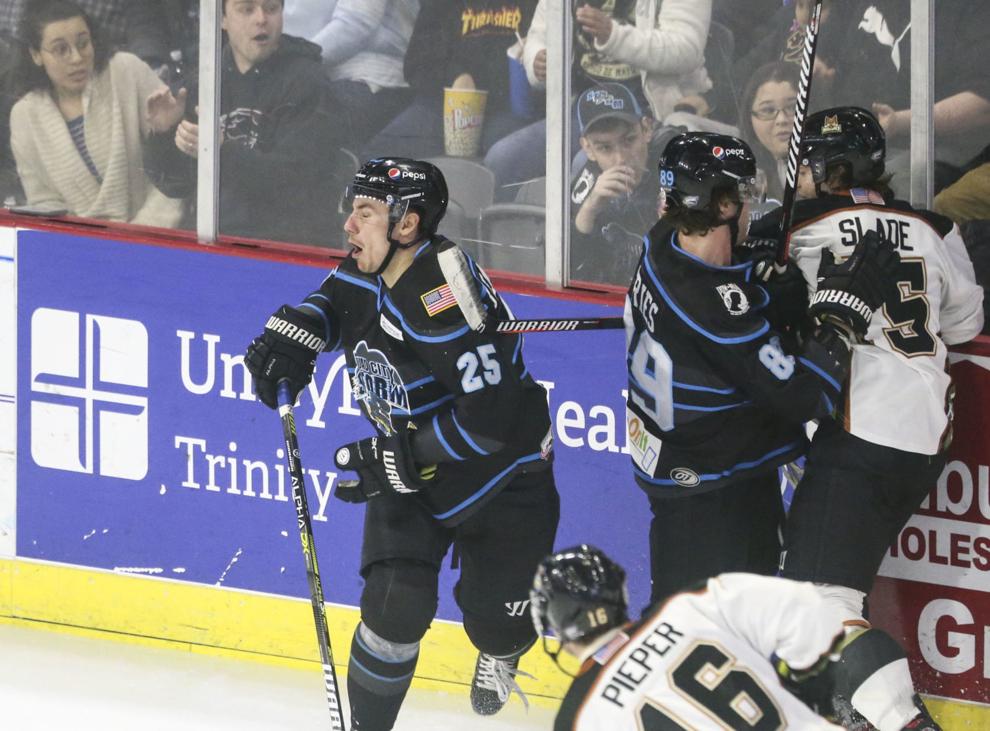 021620-qc-spt-storm-hockey-37.JPG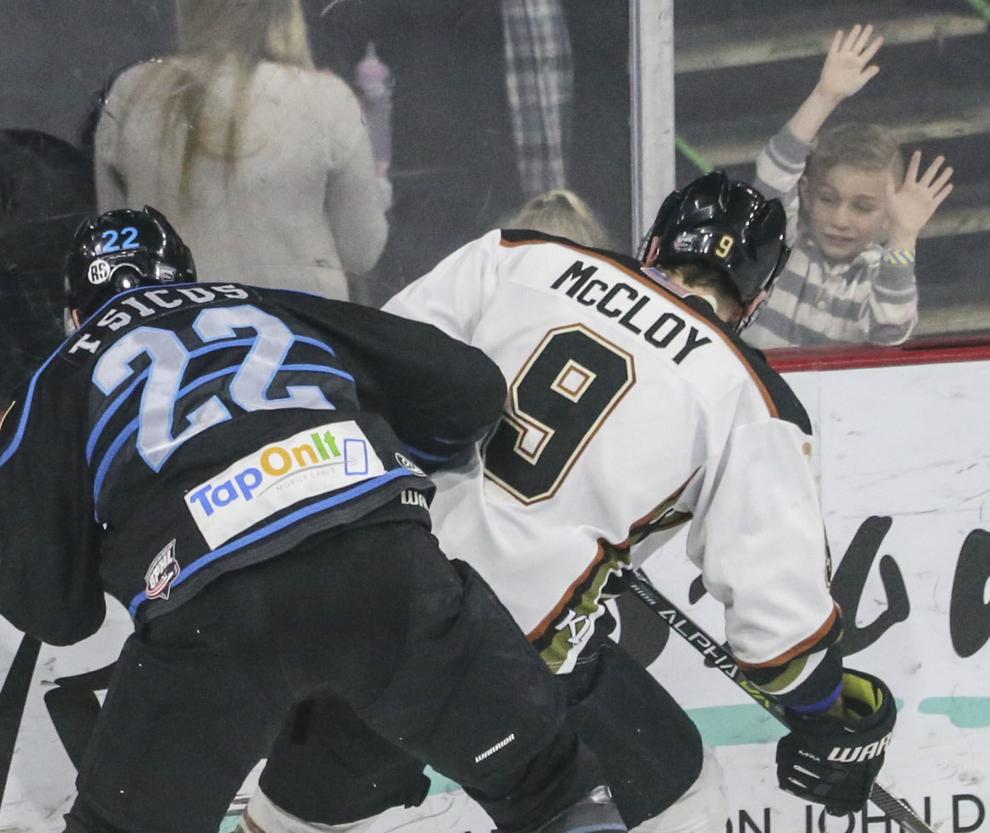 021620-qc-spt-storm-hockey-38.JPG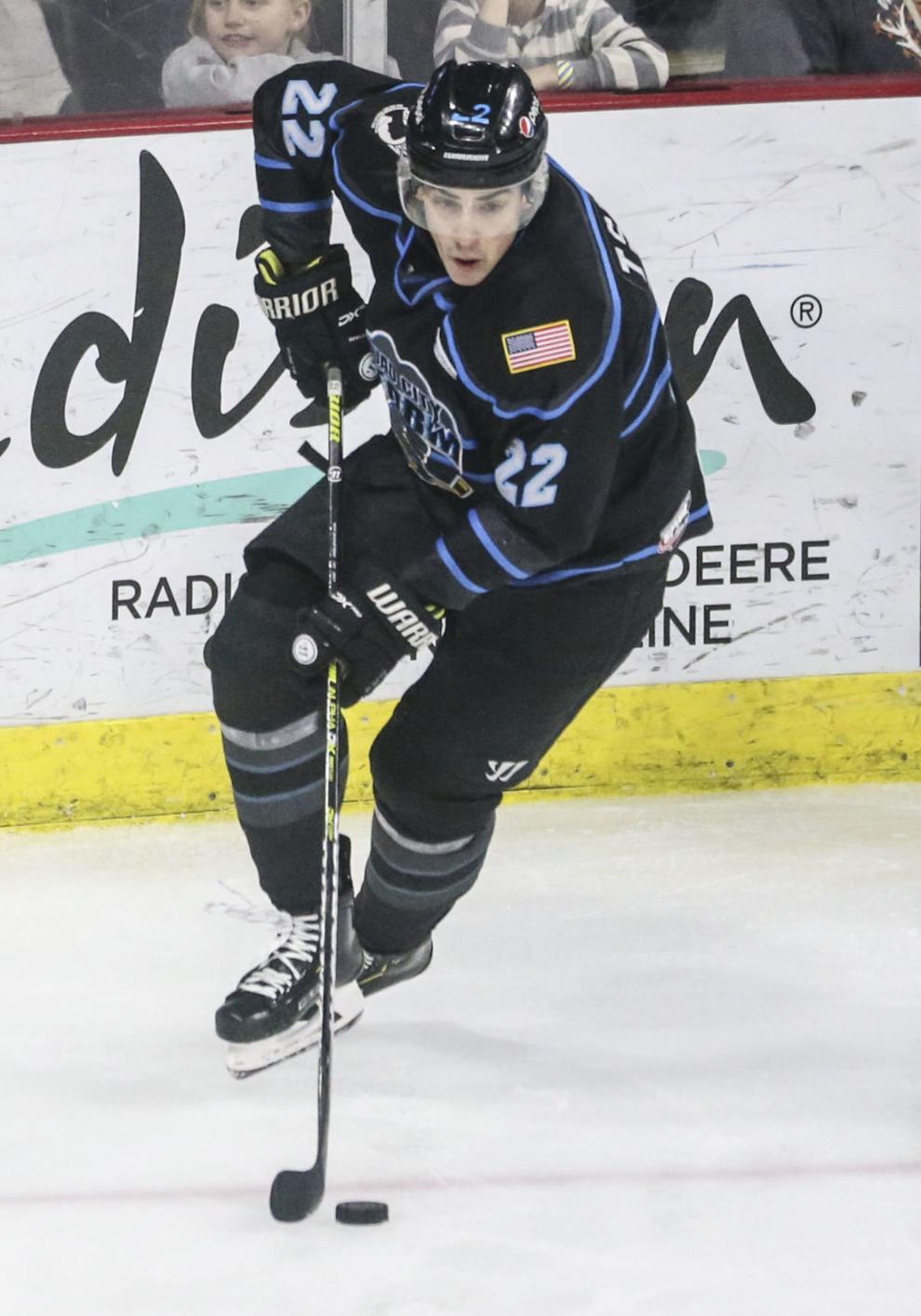 021620-qc-spt-storm-hockey-39.JPG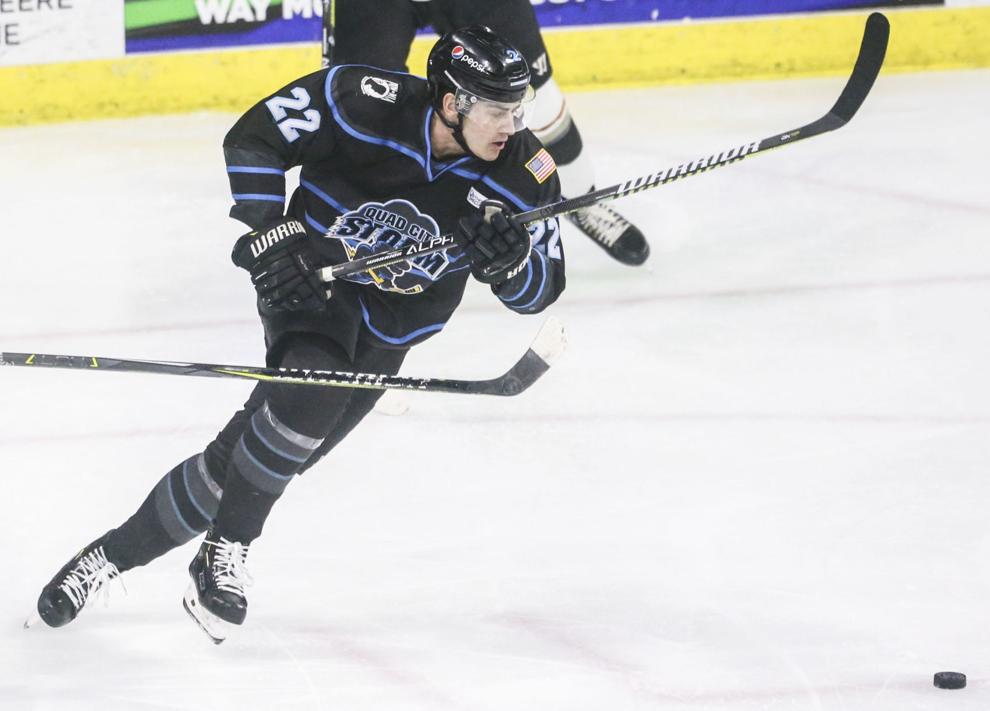 021620-qc-spt-storm-hockey-40.JPG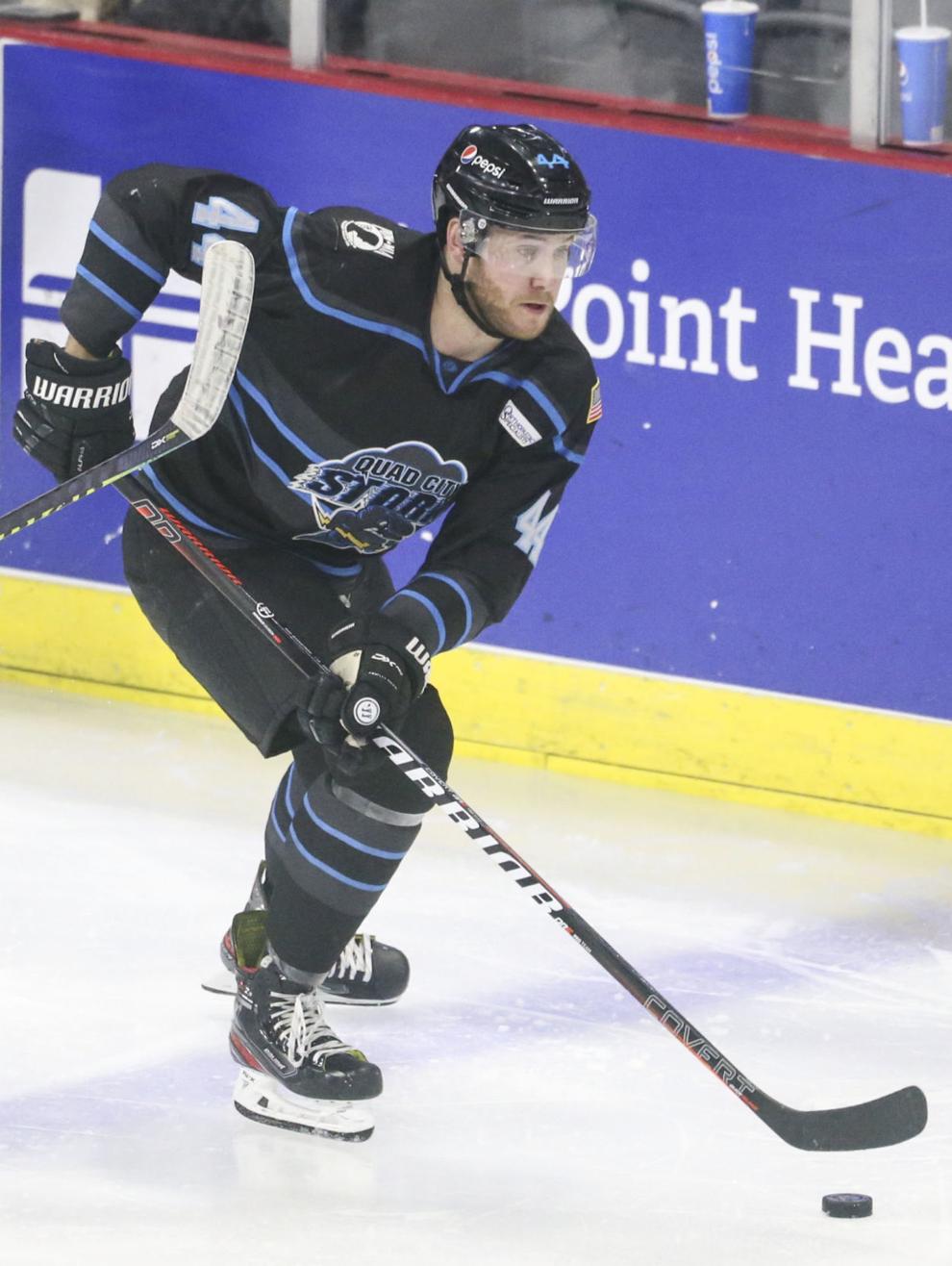 021620-qc-spt-storm-hockey-41.JPG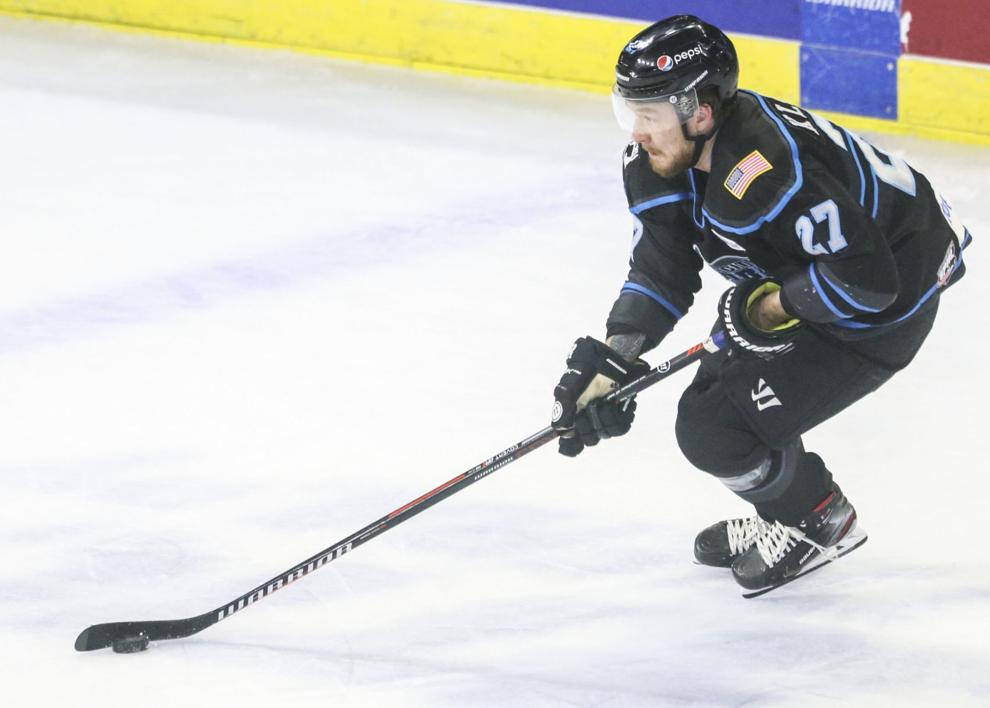 021620-qc-spt-storm-hockey-42.JPG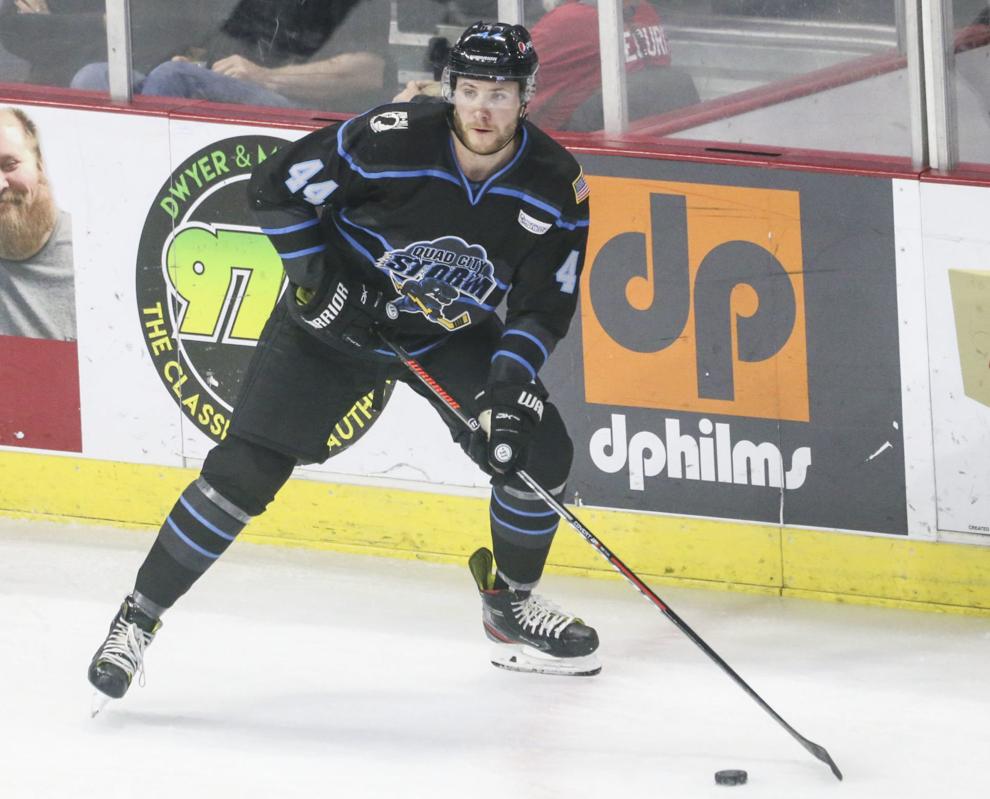 021620-qc-spt-storm-hockey-43.JPG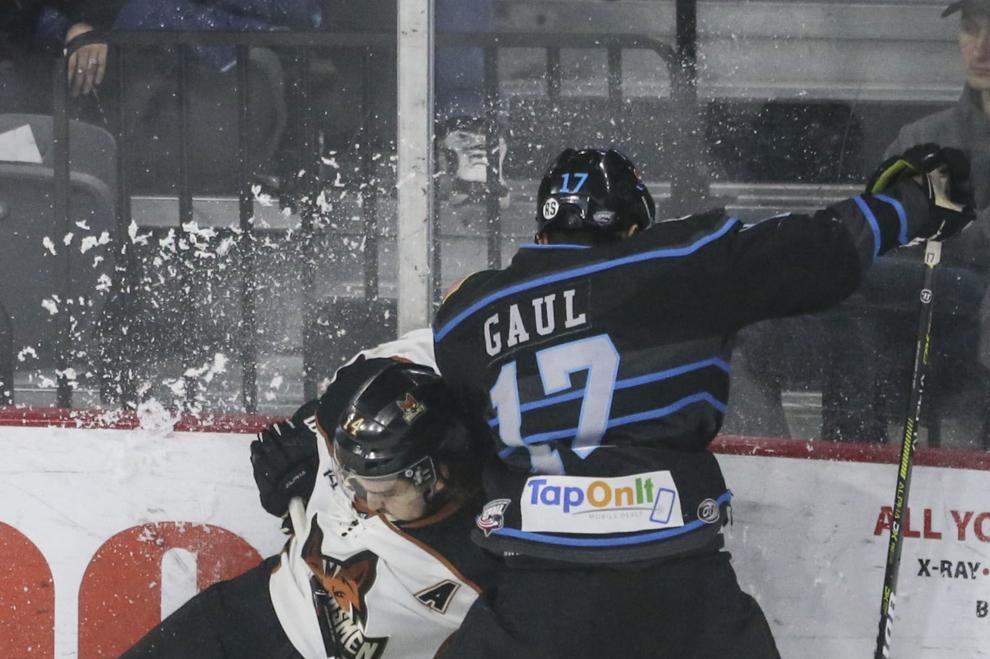 021620-qc-spt-storm-hockey-44.JPG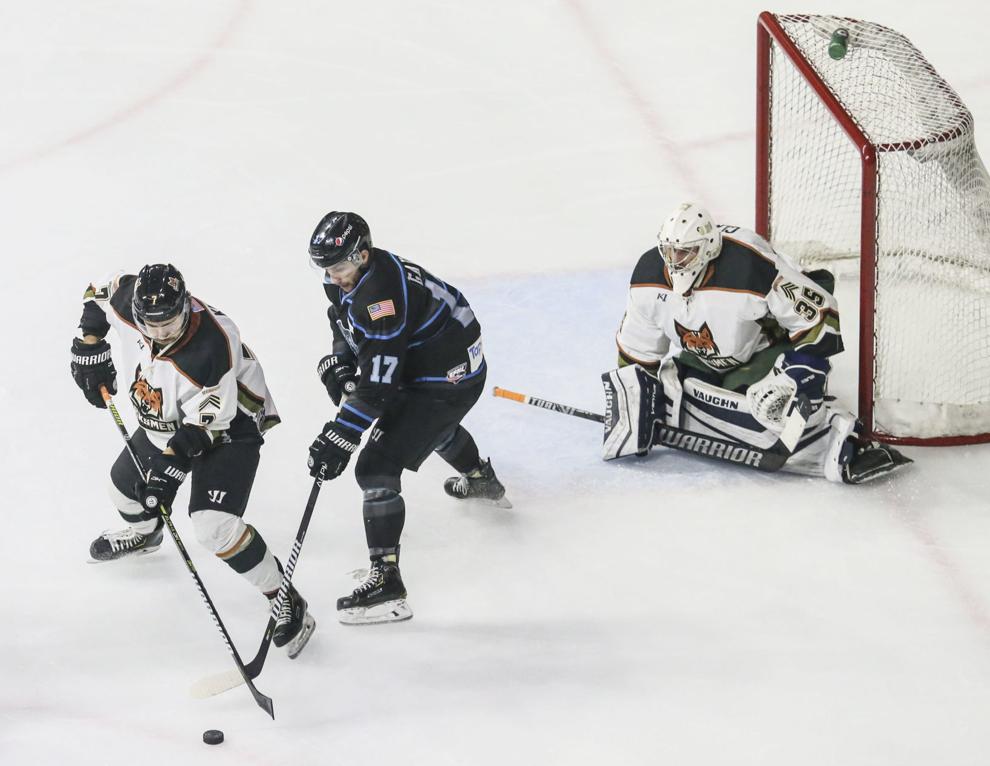 021620-qc-spt-storm-hockey-45.JPG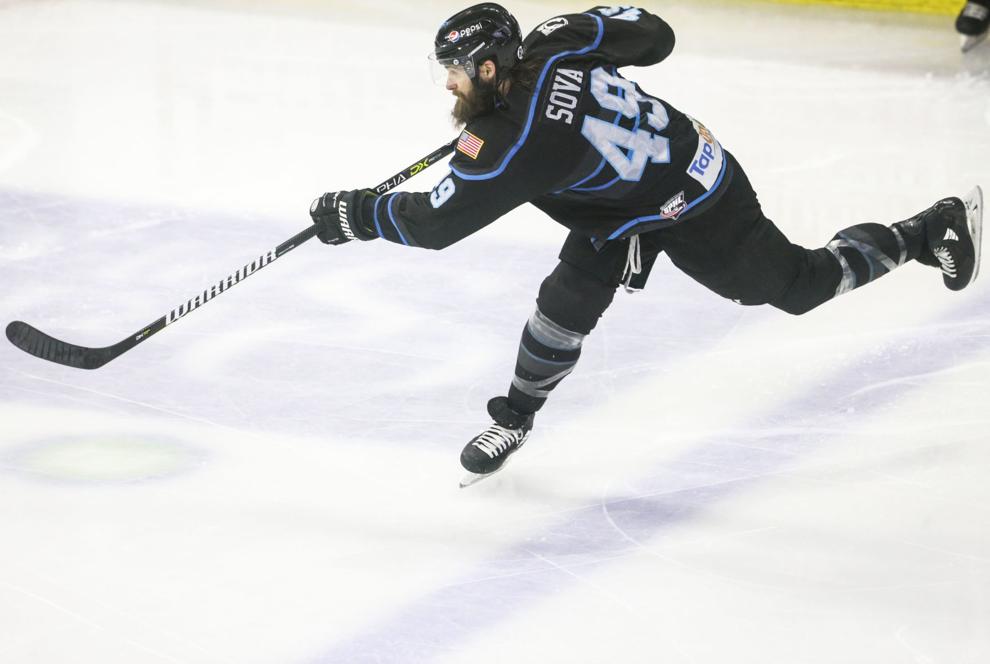 021620-qc-spt-storm-hockey-46.JPG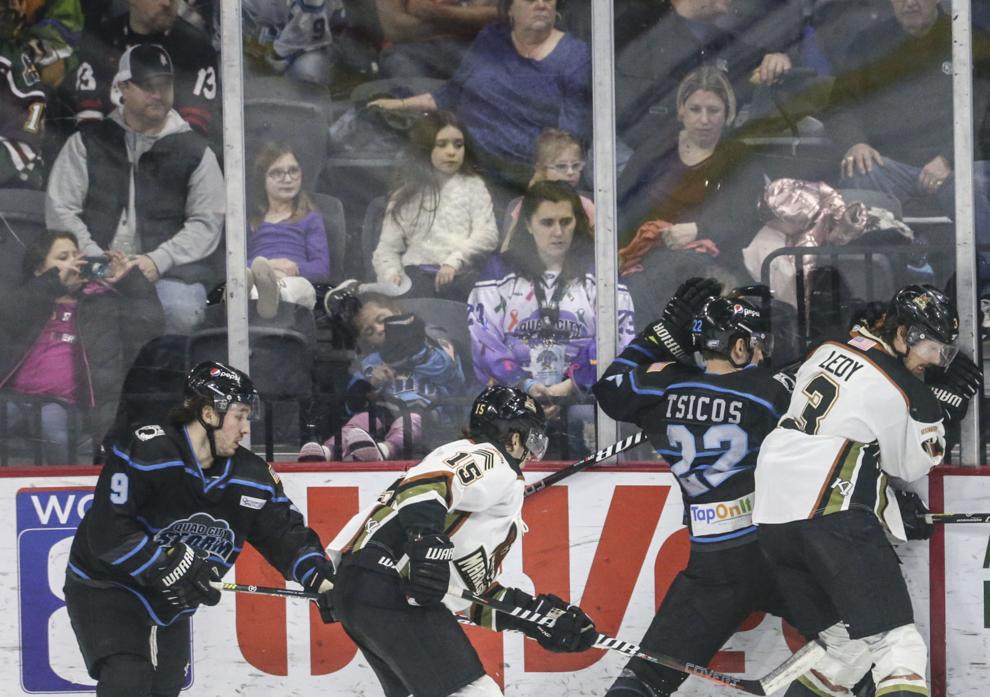 021620-qc-spt-storm-hockey-47.JPG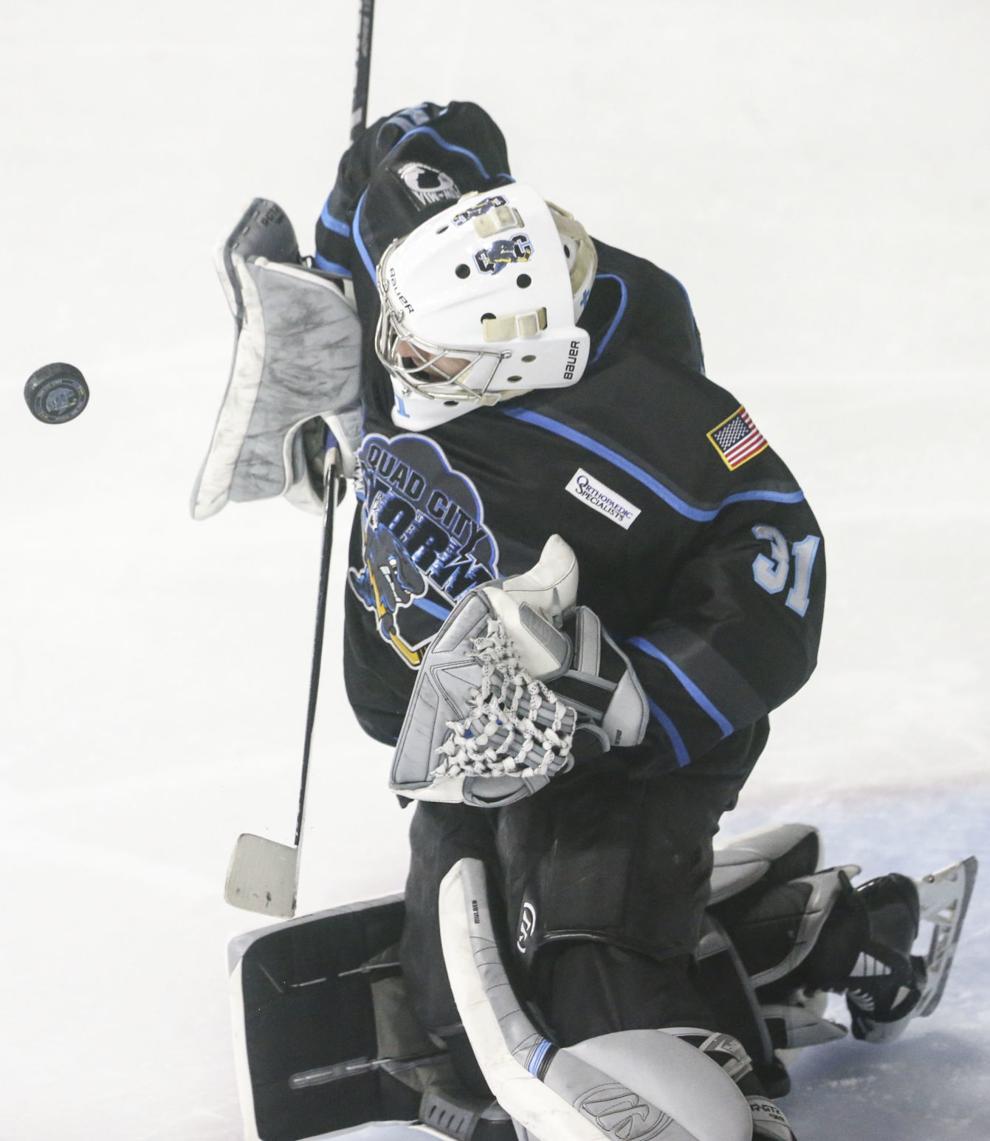 021620-qc-spt-storm-hockey-48.JPG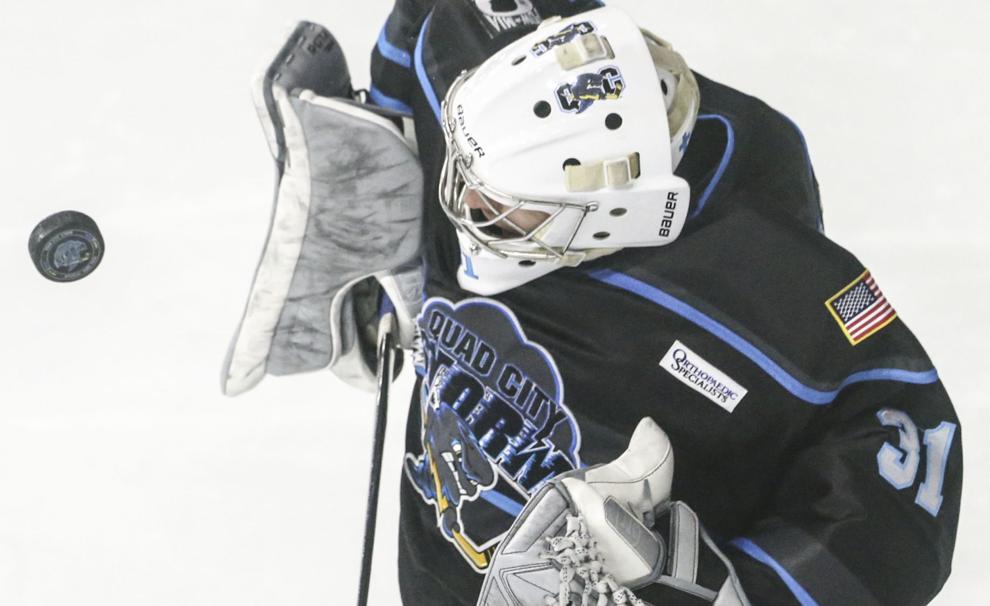 021620-qc-spt-storm-hockey-49.JPG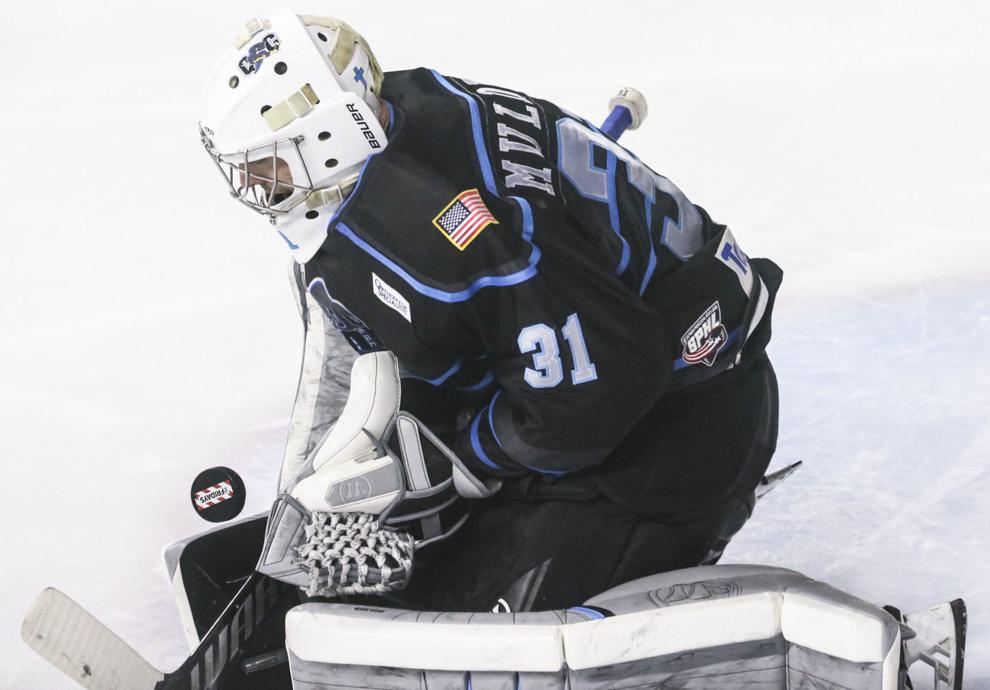 021620-qc-spt-storm-hockey-50.JPG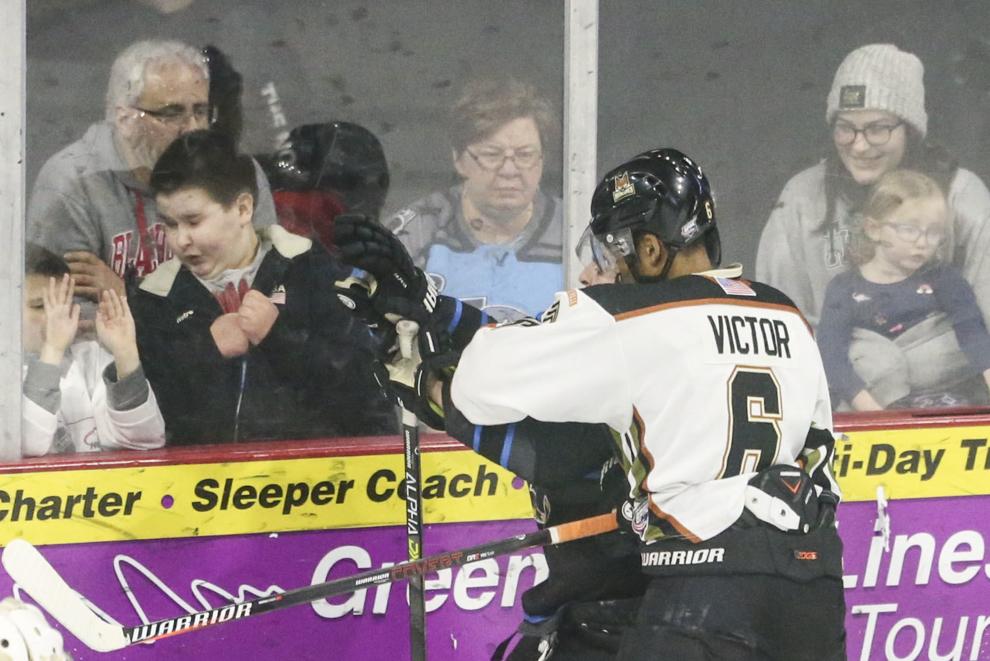 021620-qc-spt-storm-hockey-51.JPG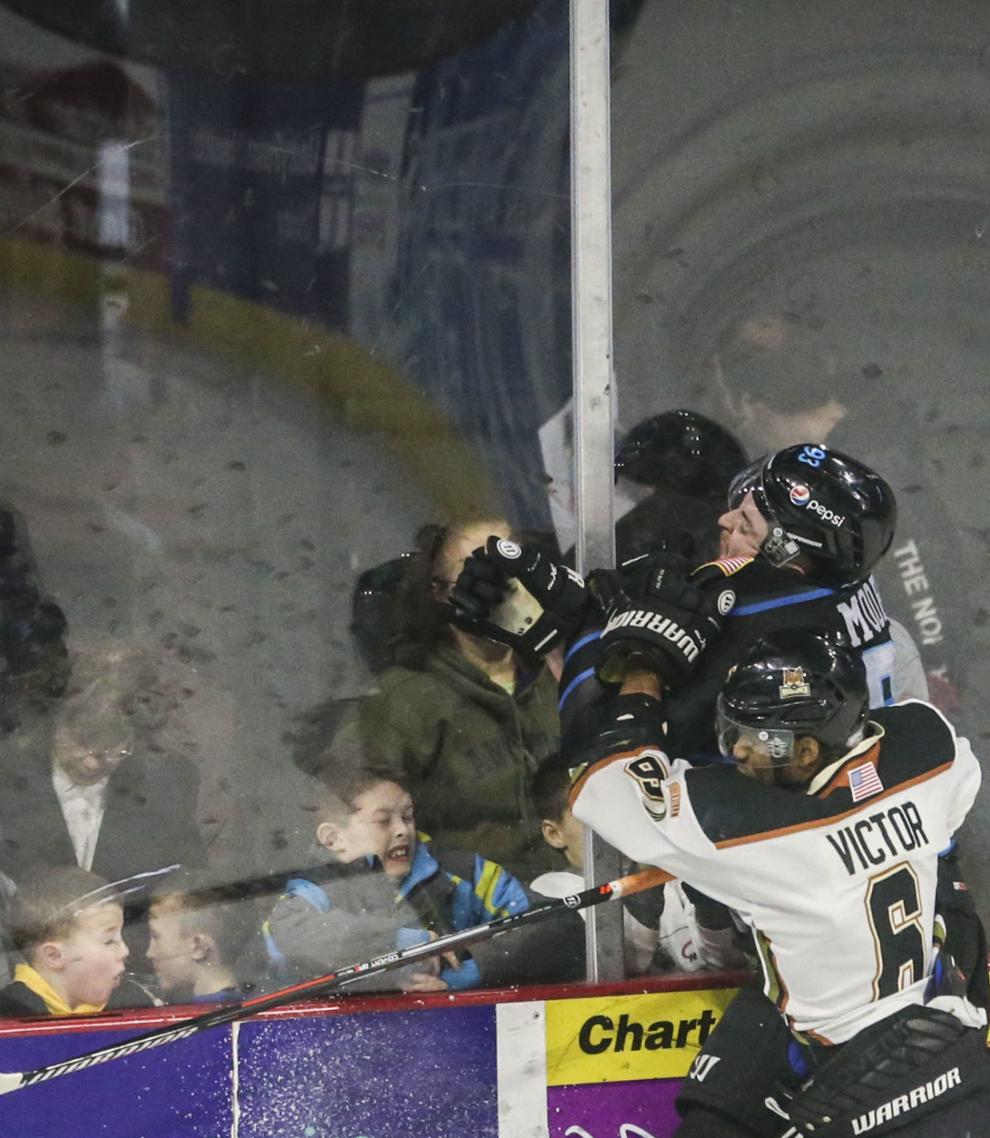 021620-qc-spt-storm-hockey-52.JPG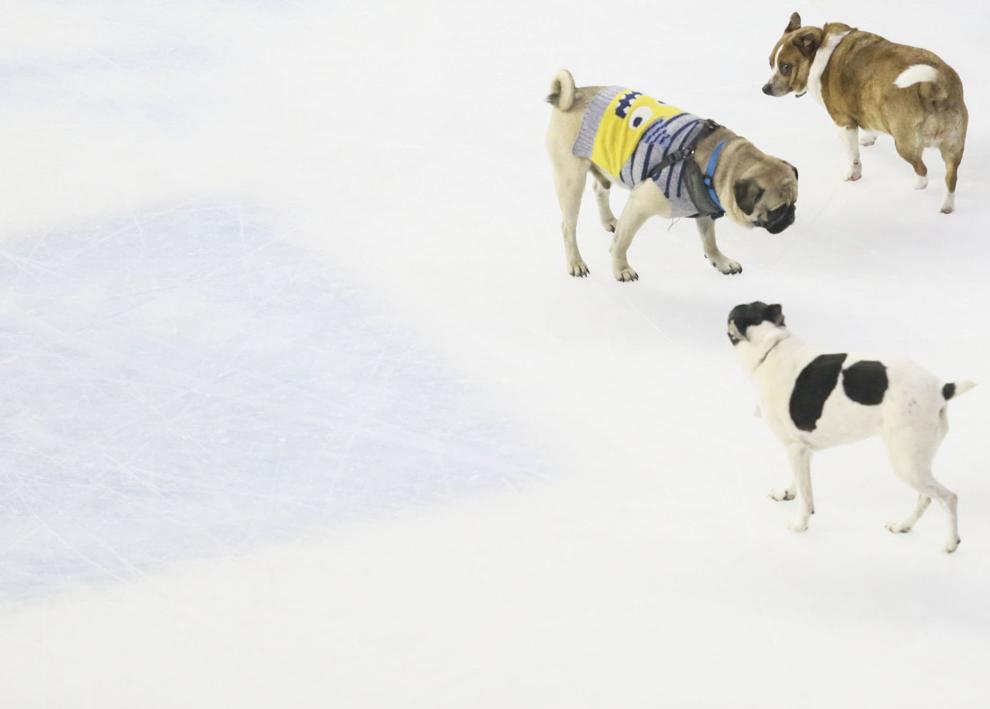 021620-qc-spt-storm-hockey-53.JPG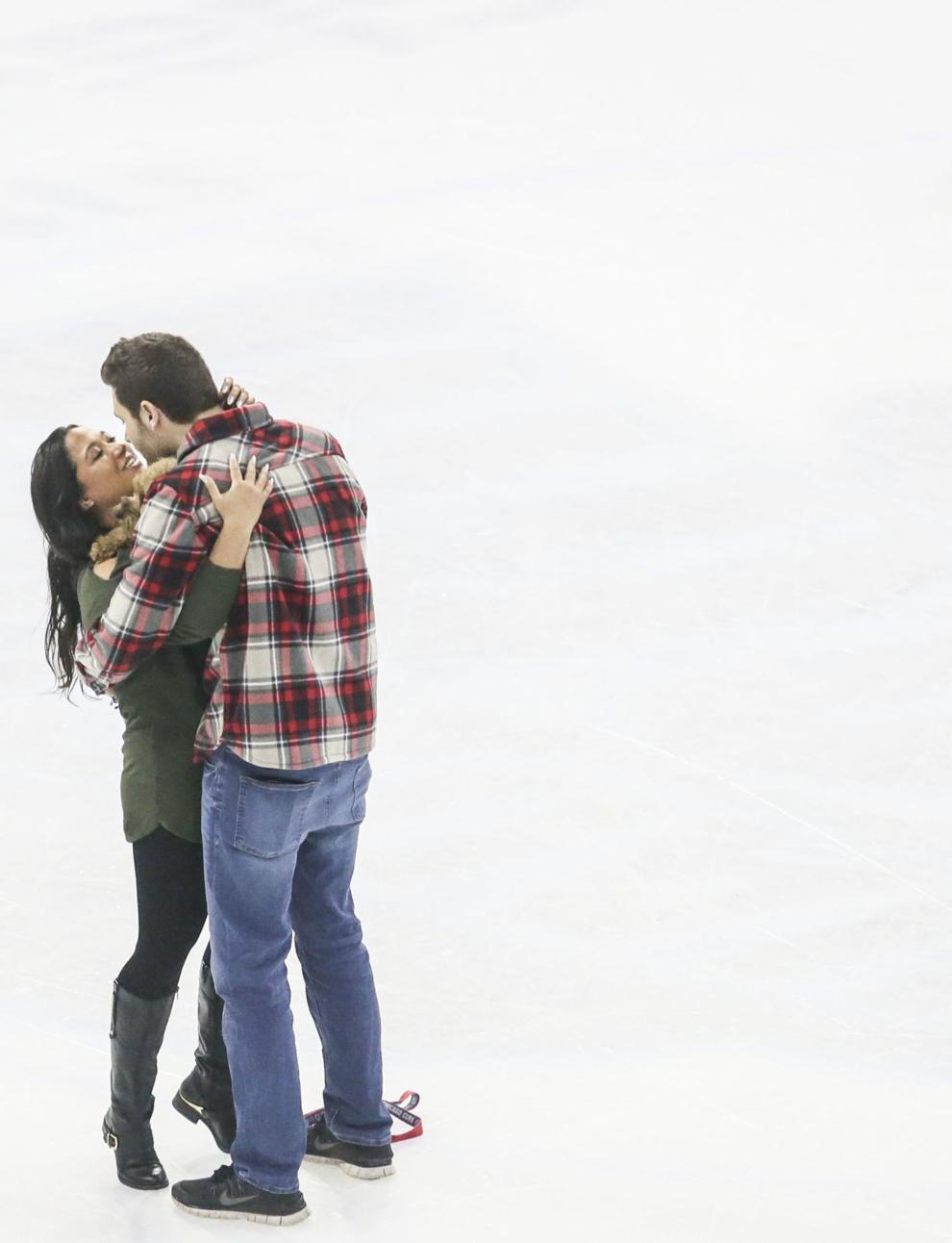 021620-qc-spt-storm-hockey-54.JPG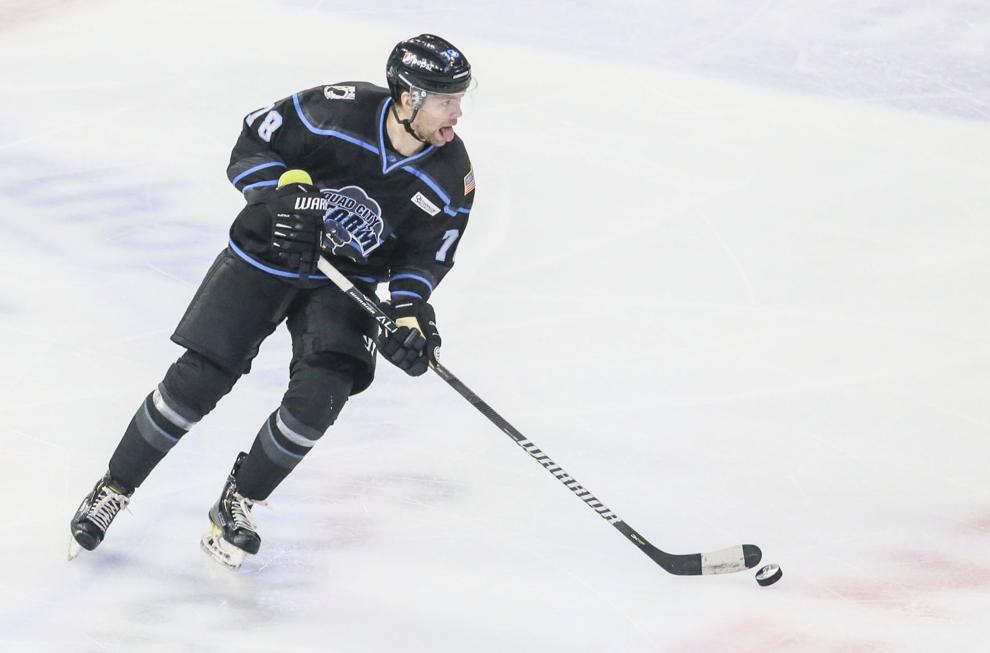 021620-qc-spt-storm-hockey-55.JPG
021620-qc-spt-storm-hockey-56.JPG