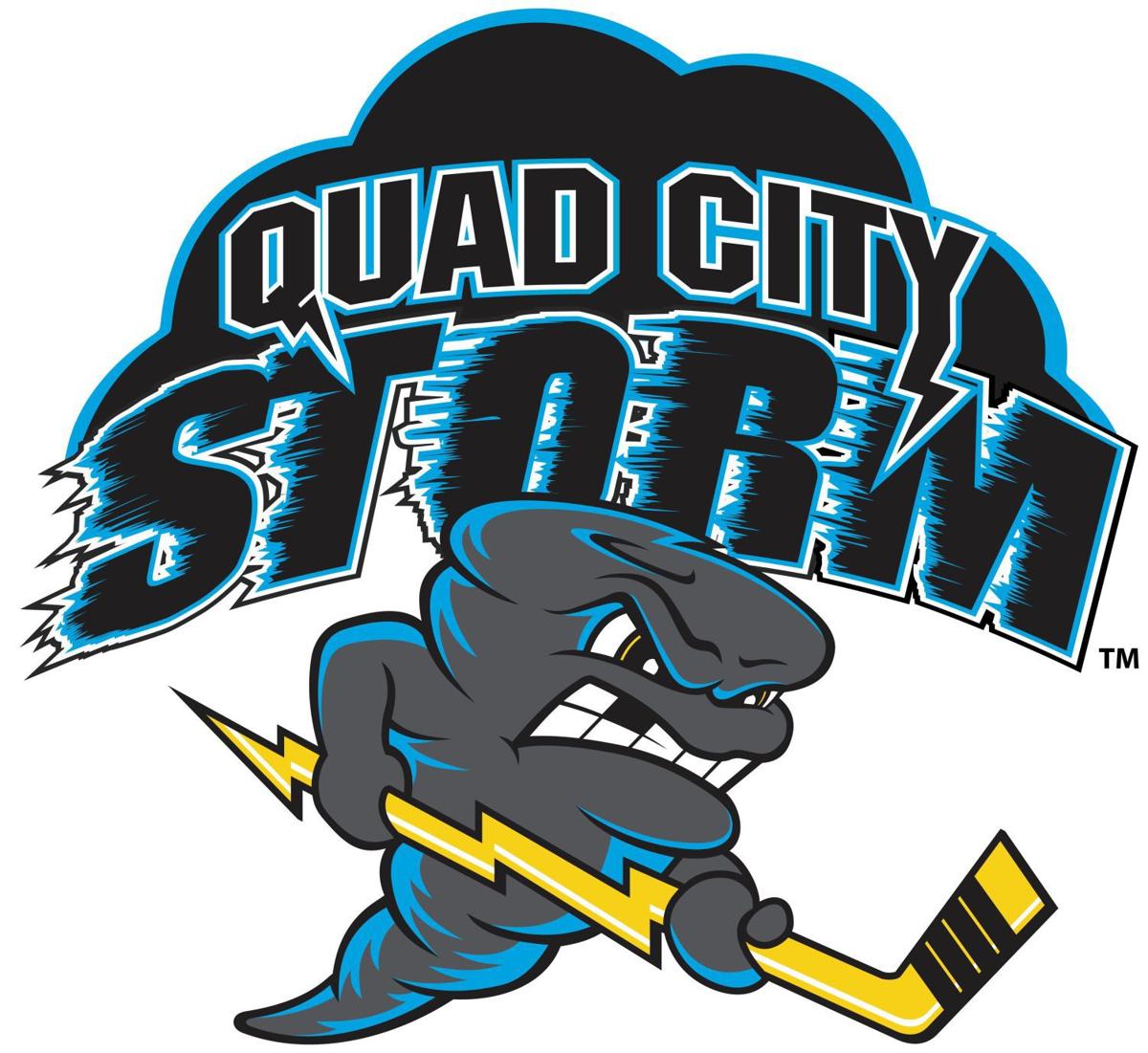 The Quad-City Storm sure know how to ring in a new year.
The Storm scored three goals in the second period to spark a 5-2 win over the league-leading Peoria Rivermen, the most goals they've scored against their biggest rivals in the series' brief two-year history.
On New Year's Eve last year, the Storm beat the Rivermen 4-1.
"We want to win the atmosphere in the locker room," said goaltender Peter Di Salvo, who made 33 saves for his second straight New Year's Eve win over Peoria. "Tonight's just one of those big games that we want to be fun. We're going into the new year on a high note and there's so much more to come from us."
Connor Fries was the catalyst on the night, netting the first hat trick in franchise history, his third goal coming at the 13-minute, 9-second mark of the third period to put the Storm up 5-1 at the TaxSlayer Center.
"It feels better to win," Fries said. "I obviously love to score and it feels great to score and help out the team but it feels better to win and get the two points.
"Hopefully it keeps coming in 2020."
It's Fries' first career professional hat trick and first since his sophomore year at New England College. In his rookie season, Fries entered the game with just one goal and four assists in 17 career SPHL games but finished the night with four points, adding an assist.
You have free articles remaining.
"I had a feeling it was coming, I wasn't sure when but I knew it was coming," Fries said. "I've been feeling really good the last couple of games and I feel like I've only been getting better each day. Every guy in there has been getting better each day. We want to win."
Fries kickstarted the night for the Storm burying a shot past Dillon Kelley 2:59 into the game. Fries' goal was set up by a heads up back check and takeaway by Taylor Pryce, sparking the Quad-City attack.
Things got a little testy early in the second period as a pair of fights broke out, one featuring Storm defenseman Kristaps Nimanis and Peoria forward Mitchell McPherson, the other between Quad-City defenseman Tucker Ross and Rivermen forward Zach Nieminen.
Moments later, more extracurriculars broke out between Storm forward Michael Casale and Rivermen defenseman Brandon McMartin. Peoria captain Alec Hagaman was also sent to the box for roughing, giving Quad-City its first power play of the night.
The Storm capitalized, as a shot from Joe Sova was deflected by Pryce, off of Kelley and right to Storm captain Dean Yakura, who buried his second goal of the season to put Quad-City up 2-0 at 8:09.
Fries scored his second goal of the night, taking advantage of an unselfish play from Shane Bennett, who skated into the zone, drawing the Peoria defense to him before dishing to Fries for a tap-in goal at 15:13.
"I thought Benny was going to shoot it too," Fries said. "He laid it out perfect for me and if I had missed that, it would have haunted me for a while."
The lead became 4-0 on a power play goal from Mathias Ahman, who ripped a one-timer through the 5-hole of Kelley at 18:31, his fourth goal of the year, giving the Storm enough of a cushion to withstand a late Peoria rally.
The Storm were dealt a blow shortly after the goal as Sean Kacerosky was helped off the ice after going hard into the boards. Though he returned, he saw little time with an upper body injury.
"Everybody contributed," head coach Dave Pszenyczny said. "It was enjoyable on the bench as far as everybody was engaged, everybody was talking, everybody was excited for the next person's success and I think that's maybe what we were missing."