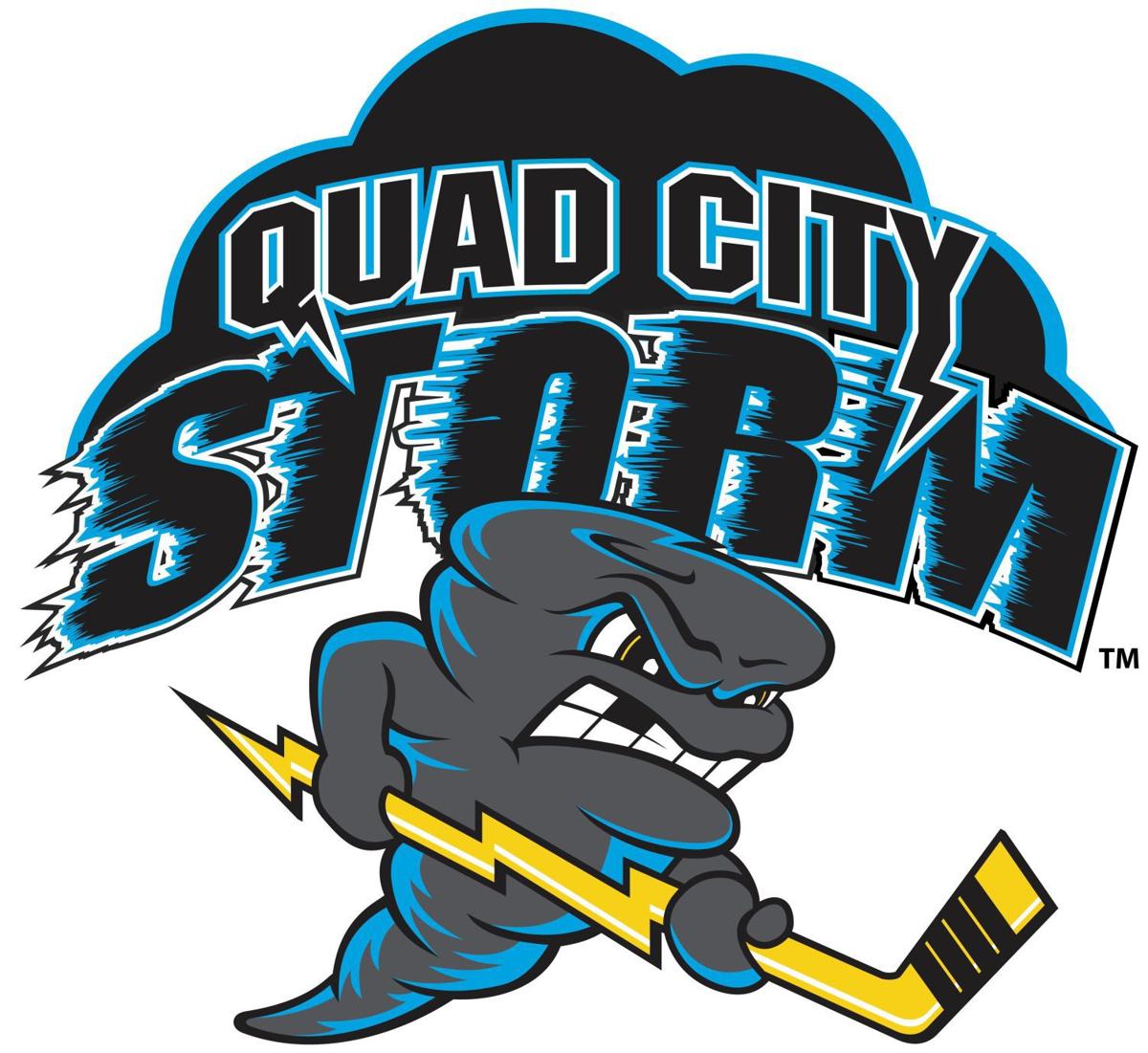 Special teams have been an issue early this season for the Quad-City Storm.
They imploded Saturday night.
The Storm allowed two power play goals and a shorthanded goal in a three-minute stretch and were whistled for four unsportsmanlike conduct penalties in the second period before falling 4-3 to the Evansville Thunderbolts at the TaxSlayer Center.
The Storm were behind 4-0 before scoring the final three goals in an attempt at a comeback. It was the Storm's sixth consecutive loss and might lead to some changes before the Storm embark on a four-game road trip.
"Kind of uncommon for us to take that many penalties but we've got to stay disciplined," head coach Dave Pszenyczny said. "I'd be lying if I said I wasn't trying to make trades.
"I think that's probably the last time that group's played together. We'll see if it pans out, I don't know, but definitely looking for fresh players to come in here and get the job done because right now we're not getting it done for a full 60."
After what Pszenyczny termed a "blah" game Friday night, Dalton Mills tried to inject a little life into the proceedings, dropping the gloves with Hayden Hulton just 4 minutes, 49 seconds into the game.
However, that didn't help matters as Austin Plevy gave the Thunderbolts a 1-0 lead, burying a one-timer from Taylor Malkin past Storm goaltender Ryan Mulder at 8:49.
The wheels came off in the second period. Playing 4-on-4, Shane Bennett was called for unsportsmanlike conduct, putting the Storm down a man at the 7:00 mark and Jacob Smith buried the puck 10 seconds later to put Evansville up 2-0.
Bennett's penalty came after his stick was held by an Evansville player and after not getting a call, appeared to say something to referee JR Stragar that drew the whistle.
"When you get after the ref and take a penalty, those are the ones that hurt you," Pszenyczny said. "Obviously, we've still got to do our job on the penalty kill, but the hockey gods don't reward you when you take penalties like that. I guess you just keep your mouth shut.
You have free articles remaining.
"I know it's frustrating at times and this game is built on emotion, but when you think big picture, you think of the team."
Smith's goal brought Dean Yakura out of the box but kept the Storm short, and Smith capitalized again, burying a feed from Derek Sutliffe past Mulder at 8:16.
The Storm were given a power play 18 seconds after the goal but a turnover led to a 2-on-1 chance and Sutliffe buried a shot from Plevy for a shorthanded goal to put Evansville up 4-0 at 9:46. It's the fourth shorthanded goal the Storm have allowed this season.
"I think guys tend to do too much," forward Taylor Pryce said. "We've got to let the puck do the work and stick to a simple game. When things aren't working, guys want to do more than their share and that actually ends up hurting the team.
"I think if we can stick to doing our own job and trust that our teammates out there are going to do theirs, we'll be fine."
That goal ended Mulder's night as he was replaced by Peter Di Salvo. Mulder made nine saves on 13 shots.
After an unsportsmanlike conduct on Dakota Klecha — the Storm's third such penalty in a seven-minute span — Pryce took the ensuing face off down the ice, getting past the Evansville defense and firing a shot on Gahagen. Pryce then crashed into the Evansville goaltender, but Stragar ruled the puck crossed the line before the net came off and awarded a goal.
That snapped a 124-minute, 20-second scoreless stretch for the Storm, dating back to the third period of their loss against Peoria on Nov. 23.
"Right before the face off, captain Dean Yakura said, 'We need a spark and Prycer, if we get full possession, you've got to go,'" Pryce said. "He pulled through his end of the deal, I just took off and I knew the defenseman was chasing me pretty hard so I tried to get it on net, ended up sliding into the goalie and it ended up being a goal."
Pryce cut the lead to 4-2, taking a heads up stretch pass from Mathias Ahman in for a breakaway goal on the power play at 17:07.
Klecha brought the Storm to within a goal, tipping a feed from Sean Kacerosky past Gahagen four minutes into the third period on the power play.
The Storm had a late power play chance to tie the game but couldn't convert. They pulled Di Salvo for the final 1:47 of the game, but couldn't get the tying goal. Di Salvo made 10 saves in relief.
"That's just part of the learning curve," Pryce said. "We can't dig ourselves too big of a hole that we can't climb back out of."