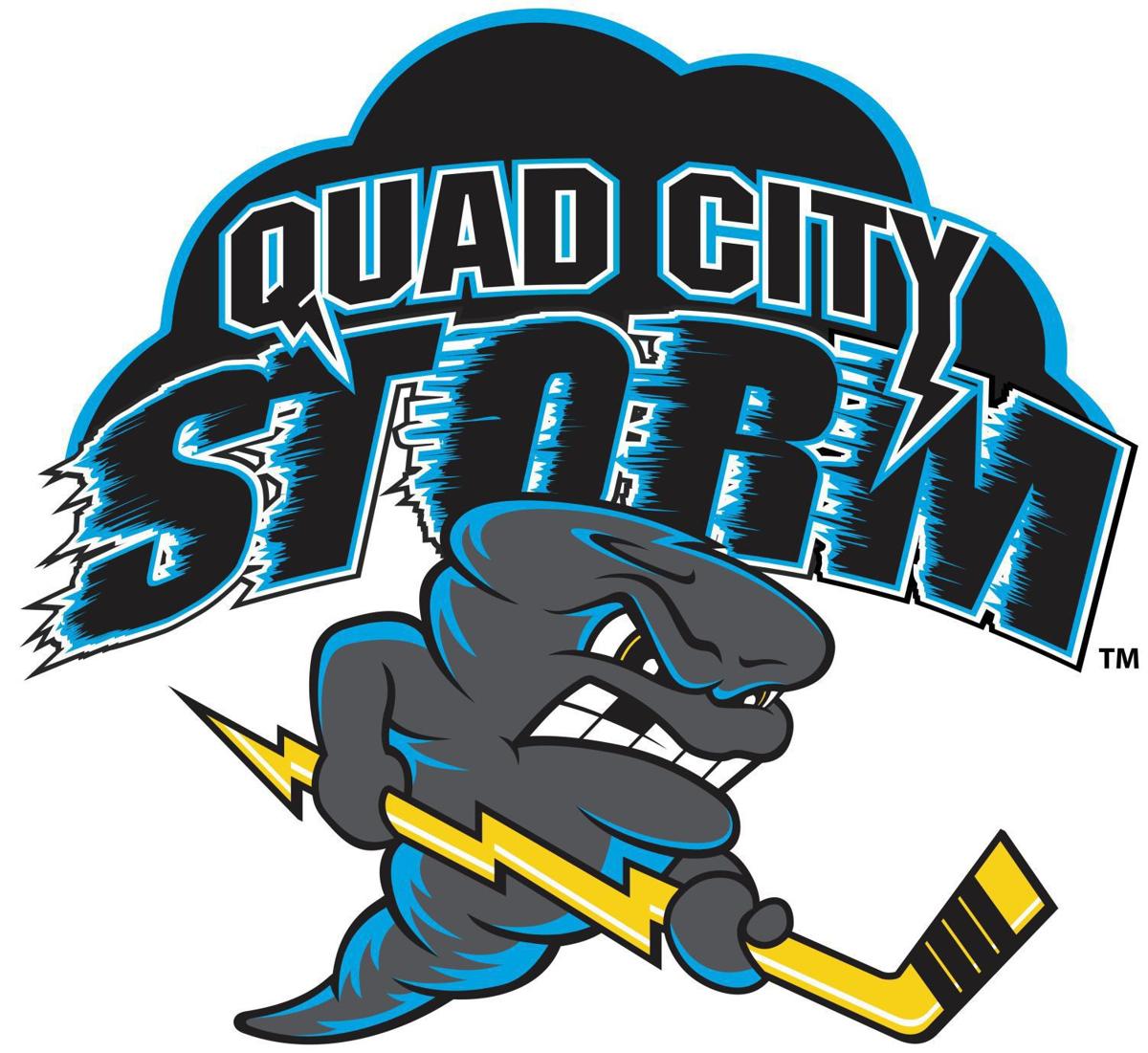 With the bottom of the Southern Professional Hockey League standings so bunched up, there's going to plenty of movement as the last four teams jostle for two playoff spots.
The Quad City Storm were one of the teams that got jostled, falling 5-3 to the Evansville Thunderbolts Friday at the Ford Center.
With the loss and wins by Roanoke and Birmingham, the Storm drop from a three-way tie for seventh to a two-way tie with Macon for ninth place, currently out of a playoff spot.
The Storm do still have games in hand over every team in the league with 16 contests remaining, including today's rematch at 7:15 p.m.
With head coach Dave Pszenyczny serving a one-game suspension and assistant coach Jake Toporowski behind the bench as acting head coach Friday, Noah Corson staked Evansville to a 1-0 lead by beating Peter Di Salvo for an unassisted goal with less than two minutes left in the opening period.
It didn't take the Storm long to respond once the second period started. Evansville's Kyle Thacker was assessed a tripping penalty just 14 seconds into the second period, and Gregg Burmaster made the Thunderbolts pay.
Burmaster beat Evansville goalie Brian Billett off feeds from Ludlow Harris Jr. and Ricky Kramer 40 seconds into the period to tie the score 1-1.
Burmaster then struck again, giving the Storm the lead off assists from Taylor Pryce and Tommy Tsicos 5:55 into the second.
Evansville didn't need much time to tie the score either. A penalty on John Scully, playing his first game since being re-signed by Quad City, set the stage for Demico Hannoun to tally a power play goal for Evansville and make it 2-2.
A pair of quick goals buried the Storm as Tanner Butler gave the Thunderbolts the lead back 43 seconds into the third period, then Mike Ferraro scored 10 seconds later.
Dakota Klecha cut the lead to 4-3 with a goal at 3:29, but Braden Hellems ended things with a power play goal at 13:50 of the third period.
Di Salvo made 26 saves on 31 shots while Billet stopped 30 of the 33 shots he faced for Evansville.