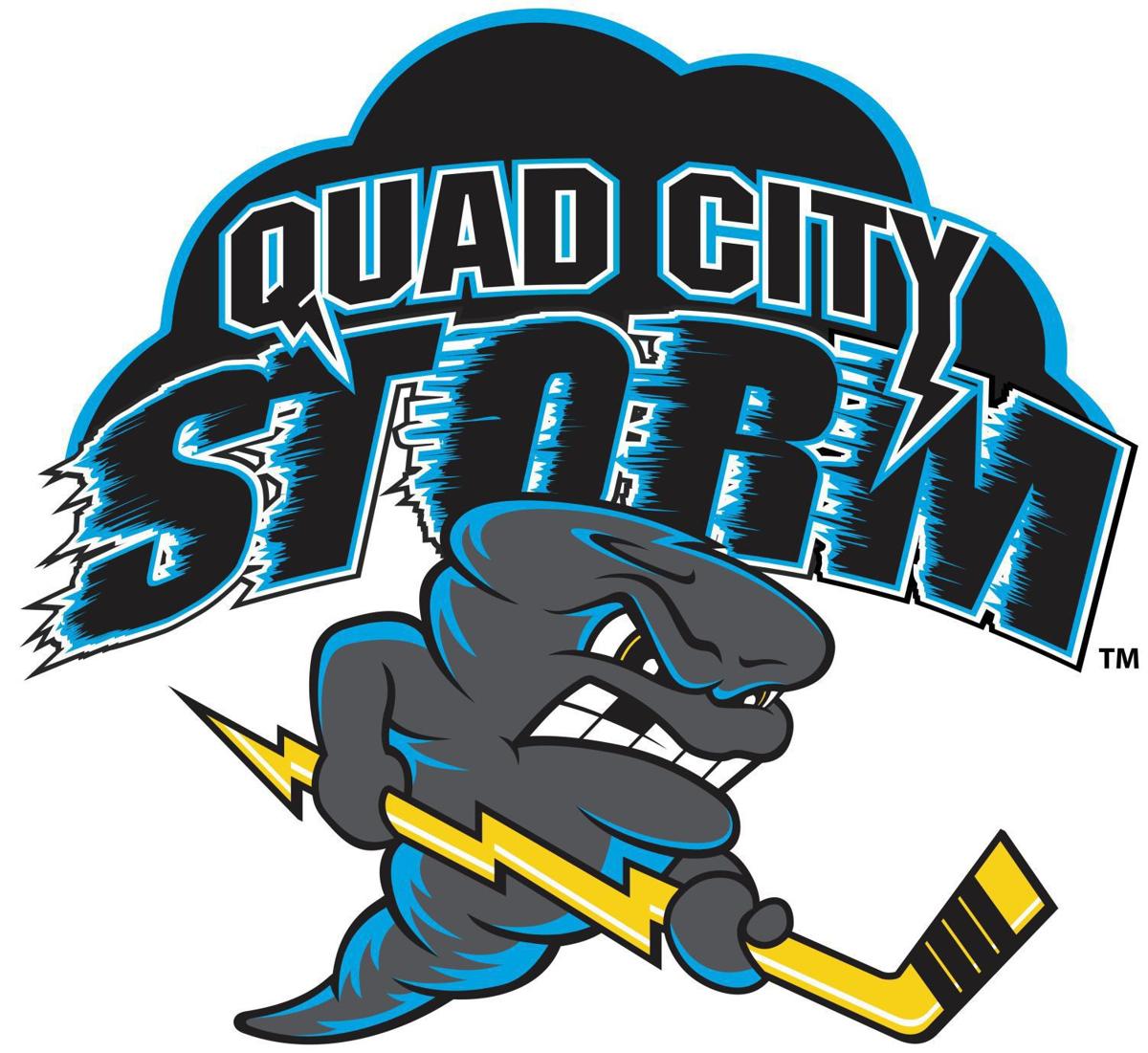 Sometimes, it's good to play the kid's game again.
The Quad City Storm spent Tuesday playing dekhockey at Crow Creek Park, hearkening back to the days they spent playing street hockey.
"The only thing missing was if somebody yelled 'car' and we had to pull the nets out from the middle of the street," defenseman Brandon Parrone said. 
It's an odd way to spend the day, especially when the Storm are locked in a tight playoff battle, currently tied for the eighth and final spot with the Birmingham Bulls and the Macon Mayhem. But it's also due to circumstances out of their control.
The Storm have no ice to skate on in the Quad-Cities this week — the Missouri Valley Conference women's basketball tournament is being held at the TaxSlayer Center while the ice at the River's Edge is undergoing maintenance that is scheduled for every three years.
So the Storm are making the best of an inconvenient situation, playing dekhockey Tuesday and working out at the YMCA Wednesday before leaving for Knoxville Wednesday night. By getting into Tennessee early, the Storm will be able to skate Thursday before this weekend's games against the Ice Bears.
"We have to take advantage of Thursday's ice. I told the boys after Sunday's game, it's not going to be punishment, but it will be a hard one," QC coach Dave Pszenyczny said. "Being out here at dek, I thought they actually cared. I tried doing this last year and the guys were just going through the motions, but it's nice to see the guys get a little sweat here and enjoy it because it's probably something they've never been exposed to."
It's not an ideal situation, especially considering there are just 12 games left for the Storm to try and earn the first playoff bid in franchise history, but such is life in the minor leagues.
"This is my vacation right now and I'm having a ball," said Parrone, who joined the Storm last weekend after not playing professionally the rest of the year. "It's not the worst scenario. There's a difference in skating in beer league and then playing professional hockey. I took my lumps during the weekend, and this is a good chance to lick your wounds a little bit and still get a workout and get the legs going and work on some hand-eye stuff."
The couple days away from the rink can be beneficial to players like defenseman Ryan Devine and goaltender Peter Di Salvo, both battling lower body injuries suffered last weekend. Neither played in the dekhockey game, Devine running the scoreboard and Di Salvo reffing. They're both day-to-day moving forward.
Ryan Mulder, the Storm's other goaltender, also didn't see any shots, playing forward during the dekhockey game, a little change from the rigors of stopping pucks.
"If you think about it, this is what we grew up loving to do, is just play," Mulder said. "I think sometimes you're so intense throughout the season you forget to have some fun, and I think this was a good reminder."
It could be concerning that both Storm goaltenders will have seen live pucks just once since Sunday, but Mulder doesn't feel like it's an issue, at least not for him.
"I know, especially for goalies, some guys feel they lose their timing if they're not on the ice, but I've never really had that issue," he said. "If ice is available, we're hockey players, we want to be on the ice. So it's kind of like, not even having a choice just forces you to take a break, which I know is good for my body and your mind, too."
Playoff picture: It's very simple for the Storm's playoff hopes — win and they're in.
The Storm have 12 games left in the regular season, the most across the entire league. With two games in hand over Birmingham and three in hand over Roanoke and Macon, all the Storm need to do to clinch one of eight playoff spots in the 10-team league is win.
The most points Birmingham can attain is 60, while Roanoke can only finish with a maximum of 59, and Macon a maximum of 58.
The Storm can finish with 64, so provided they win, they have a distinct advantage to finish in the top eight of the league standings.
"It's our spot to lose," Parrone said. "We're in a good position, and I think we've got some good pieces here."
The Storm's magic number to clinch a playoff spot is 20, meaning a combination of 20 points earned or 20 points lost from Roanoke or Macon would give the Storm a playoff spot.
The only issue is the Storm have no more games with Birmingham or Macon and can't control what those two teams do. They do, however, still have three games remaining with Roanoke, those games each counting for four points in influencing both team's magic number.
College moves: The Storm released forward Gus Ford and defenseman Connor Chambers from their amateur tryout agreements earlier this week. The Storm signed both to three-game tryouts out of college and both performed well, including Ford scoring his first career SPHL goal in Friday's loss to Roanoke.
The Storm have three amateur tryout agreements left to use this season.
Be the first to know
Get local news delivered to your inbox!