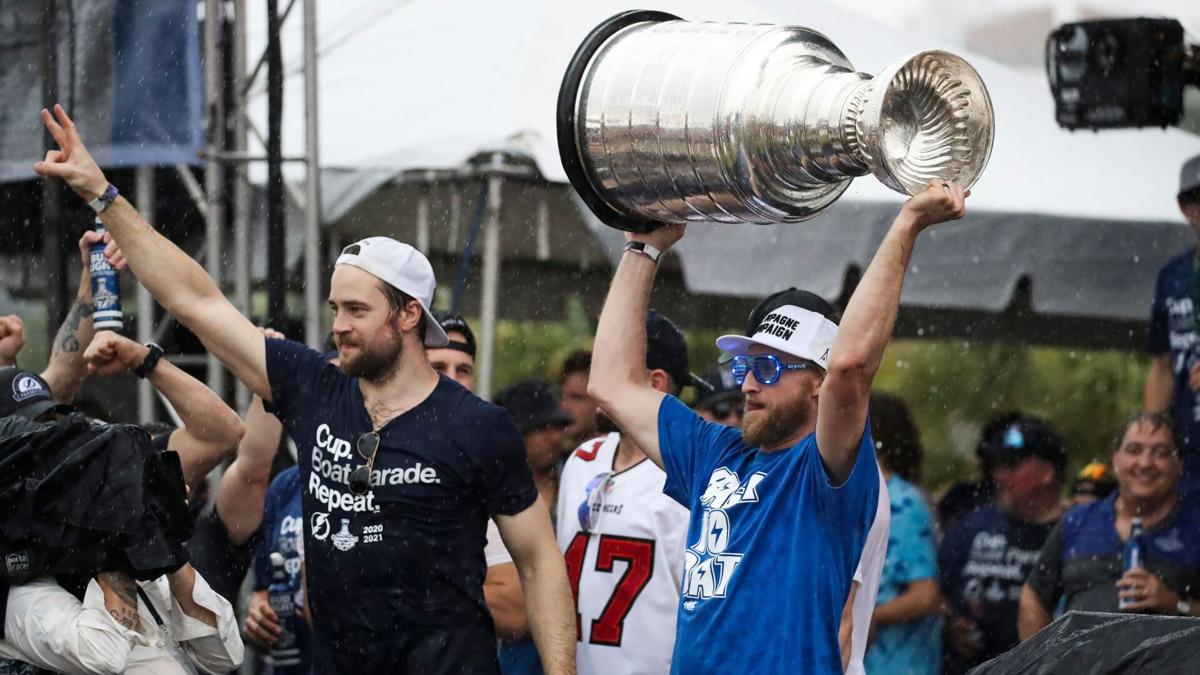 TAMPA, Fla. — The Stanley Cup had an eventful day during the Lightning's championship celebration Monday. And much like many of the revelers and party-goers who attended the team's boat parade and rained-out rally at Julian B. Lane Riverfront Park, it's going to need a day or two to get back to normal.
The Cup sustained unspecified damages and will travel to Montreal for repairs this week, but that isn't expected to impact the beginning of the Lightning's Cup tour this weekend.
The team would not detail how or when the Cup was damaged. A social media post showed damage to the bowl of the Cup while it was being held by Lightning forward Pat Maroon.
The Cup went through a full day of events. It traveled from watercraft to watercraft during the team's boat parade, even taking a ride on a Sea-Doo with Alex Killorn and Nikita Kucherov. Players and fans alike had the opportunity to drink from the bowl.
The Cup appeared to be in good shape when the Lightning took the stage for their rally in the park ― even as thunderstorms moved through the area and festivities eventually were called off.