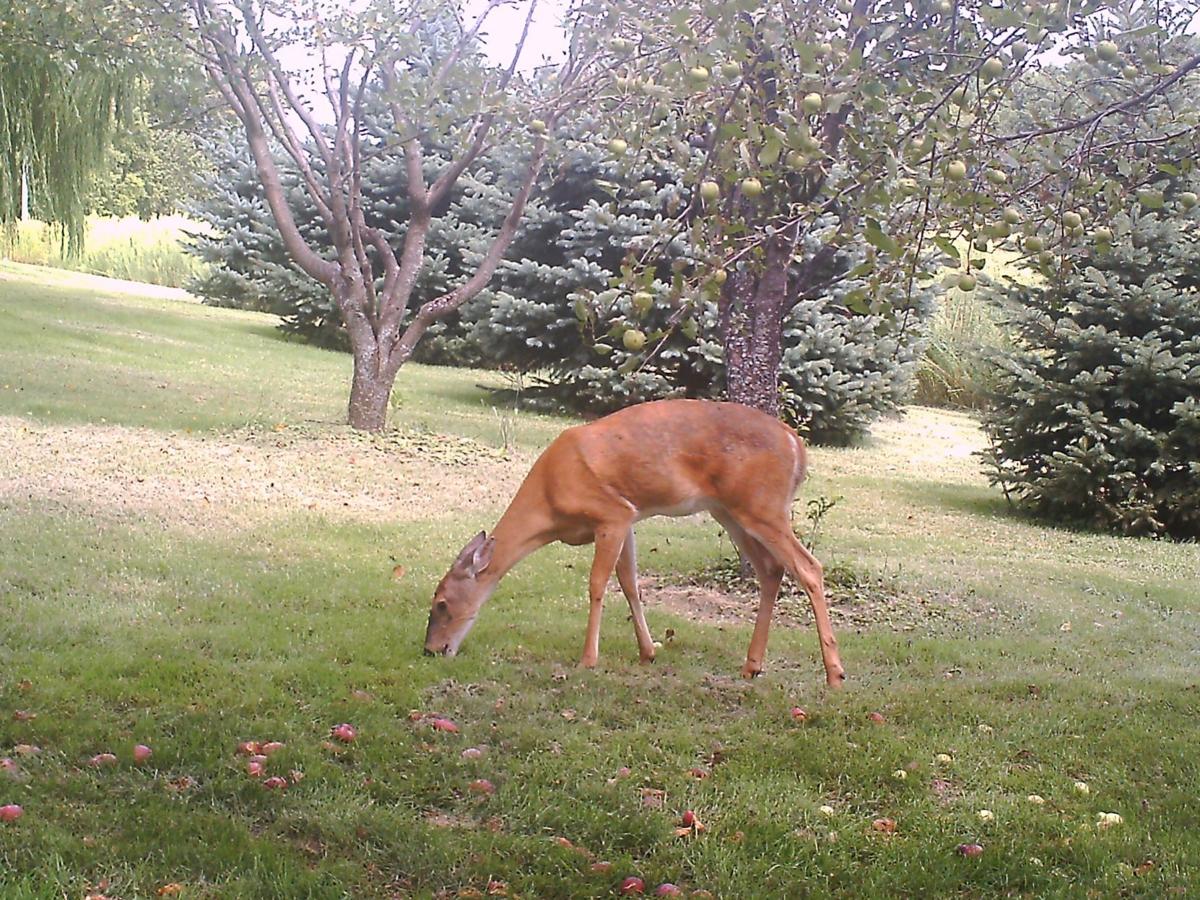 The Rock Island Conservation Club will be hosting a hunter safety class this September after a brief postponement due to COVID-19.
It will likely be a full class of 200 students, so early registration is key to getting in. Registration is only available via mail-in form. The forms can be printed from the RICC website (www.riconservationclub.org/events) or found at many area outdoors shops near the Rock Island Conservation Club.
The first evening class will be 7-9 p.m. Thursday, Sept. 9, with the second class being the following Saturday, Sept. 11, from 7:30 a.m. to 5:30 p.m. Participants are required to attend both dates.
Participants must have their registrations in by Tuesday, Aug. 17, and those children selected to attend will be notified about 10 days before the event begins.
Non-resident hunters affected by change
Non-residents of Illinois planning to hunt the Illinois archery deer and fall archery turkey seasons this fall, along with non-resident youth planning to hunt the youth firearm deer and archery seasons, will need to purchase those permits over-the-counter this year.
This is part of the transition to the new Illinois Department of Natural Resources license and permit system, which started earlier this year. Online sales of many non-resident hunting permits are no longer available for those seasons this fall. Non-resident permits for those seasons can be purchased beginning Aug. 3 at Illinois DNR license and permit vendors located throughout the state.
Rock Island accepting archery season applications
Beginning July 26, the city of Rock Island will begin accepting applications for the 2021/2022 archery deer hunting season, as defined by the Illinois Department of Natural Resources.
Applications may be obtained from the front desk of the Police Department, Rock Island Parks and Recreation Office, or online at www.rigov.org. All potential hunters must return completed applications along with their proficiency card to the Police Department by 5 p.m., Aug. 31, 2021, to be considered for a permit.
With city approval, deer hunting will be permitted on a select number of sites. Residents with questions regarding the Deer Management Program should contact Lt. Ben Smith at 309-732-2501. All approved hunters will be required to attend a mandatory meeting scheduled for a later date.
Habitat Fund grants available 
The Illinois Department of Natural Resources announced grant applications are now being accepted for the Illinois Habitat Fund Special Wildlife Funds Grant Program. The deadline to apply is Aug. 2, 2021.
This program enhances wildlife habitat through projects developed by not-for-profit organizations and governmental entities. Funding for the Illinois Habitat Fund Special Wildlife Funds Grant Program comes from the sale of Habitat Stamps to sportsmen and sportswomen, which we have all purchased annually with our hunting license.
The Illinois Habitat Fund portion involved in the Special Wildlife Funds Grant Program provides for enhancing game and non-game wildlife habitat. The grants are competitive and are evaluated for their merit.
To learn more about this opportunity or other grant opportunities, go to the Illinois DNR website and click on the grant link at the right side. There you will find this opportunity as well as others that may be more appropriate. The grants are given to a multitude of entities including teachers, fire departments, marinas and about anyone that has a vested interest in the outdoors and their continued stewardship and management.