This is going to sound like an April Fool's Day joke. It's not. It's January. This is real. It's actually going to happen.
Michael Nunn is going to fight Pat Miletich.
The greatest boxer in the history of the Quad-Cities, who once was considered to be pound-for-pound the best fighter in the world, is going to step into the ring against a fellow Quad-Citian who was one of the legendary pioneers in the sport of mixed martial arts. They will be competing in kick-boxing, which should be a fair middle ground for their comparative skills.
It is going to happen in April, but not on the first of the month. It will take place on April 18, at a site that has yet to be determined.
Promoter Monte Cox, who has staged numerous MMA events in the area and around the world, would like to hold the showdown at the TaxSlayer Center in Moline if he can get the Illinois Athletic Commission to sign off on the bout.
If not, it could take place at the Mississippi Valley Fairgrounds in Davenport. Cox also has looked into Modern Woodmen Park as a possibility but holding such an event outdoors in the spring is an iffy proposition.
Wherever it happens, it's going to be an intriguing event.
"This is a spectacle,'' Miletich says in a promotional video that already has been assembled for the event. "It's not a normal sporting event. It's more of a spectacle.''
We know what you're thinking: These guys are pretty old to be doing this kind of thing.
Nunn is 56 and has not fought since 2002. The two-time world middleweight champion has been out of prison for less than a year after serving 16 1/2 years on federal drug charges, but he appears to be in very good shape and is bigger and more muscular than he used to be. Some of the footspeed undoubtedly is gone, but he may hit harder than he did during his prime in the 1980s and '90s.
Miletich, 51, was an early UFC champion who played a major role in developing some of the best MMA fighters in the world, but he hasn't had a sanctioned bout since 2008. However, he has become an avid distance runner and is still in tremendous condition.
The fact that the two are competing in kick-boxing should be something of an equalizer.
"Michael Nunn fighting me in a mixed martial arts match lasts about a minute, if that,'' Miletich said. "If I fought him in a boxing match, it wouldn't be a fair fight. But the fact that I'm allowed to kick, that makes things totally different. Now there's a question mark.''
Nunn admits he wouldn't do this under ordinary MMA rules.
"It's a boxer against a kick boxer,'' he said. "There's not going to be no rassling crap.''
Has Nunn ever kick-boxed before in his life? He said during his days growing up in Davenport, he did just about everything imaginable in street scuffles.
"I'm an all-around guy, man,'' the garrulous ex-champ said. "There isn't anything I can't do. It's going to be exciting. It's going to be good.''
He said he has been training hard ever since Cox pitched this idea to him a few months ago.
"I've been training like a mad (bleeping) Russian,'' he said. "I'm an old man. I've got to train.''
Miletich will be a few pounds lighter and will be at a distinct disadvantage in terms of reach, but he oozes with confidence.
"As soon as Michael starts opening up with his hands, I'm going to open up with my legs …'' he said. "You can't move when your legs are destroyed by 180-mile-per-hour shin bones smashing into your quads.''
As Miletich indicated, it's less a sporting event than a novelty. It's a chance to see two famously ferocious old lions uncaged for a few minutes with a few thousand curiosity seekers in attendance.
It has a chance to be one of those tell-your-grandkids-you-saw-this events.
"It's going to be a massive crowd,'' Nunn predicted. "Pat's got a lot of fans and I've got a lot of fans. It's going to be good.''
UFC legend Miletich returning to ring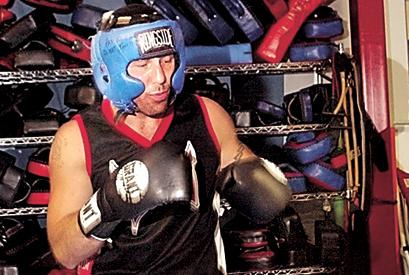 Iowa Senate forces action on mixed martial arts fighting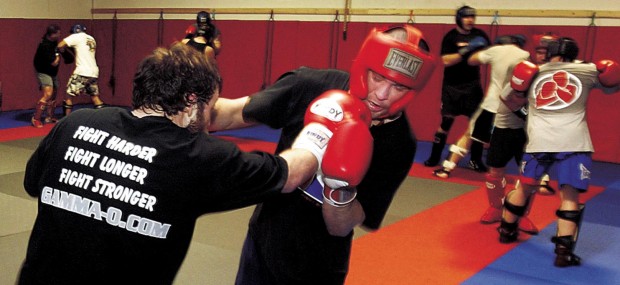 js121108MMA
new22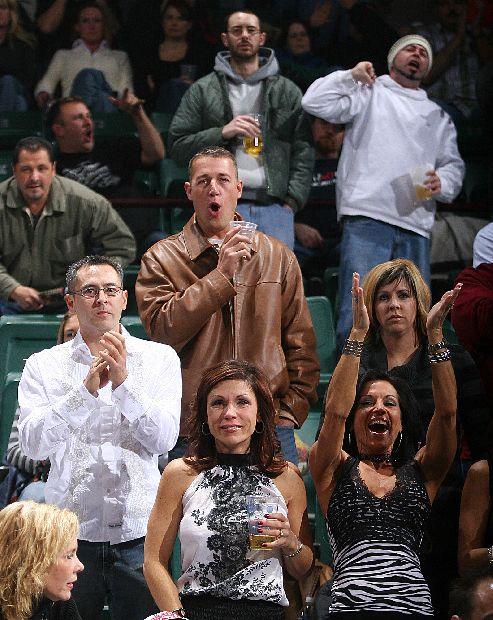 jspat2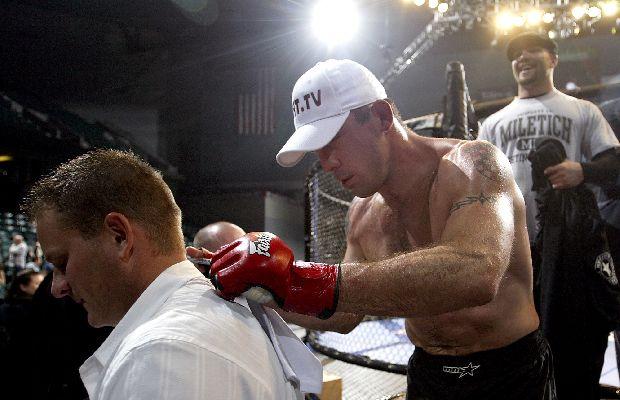 js121108MMA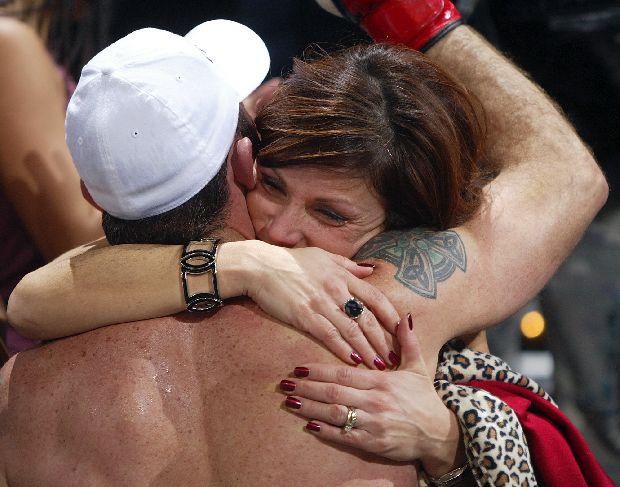 Miletich returns with victory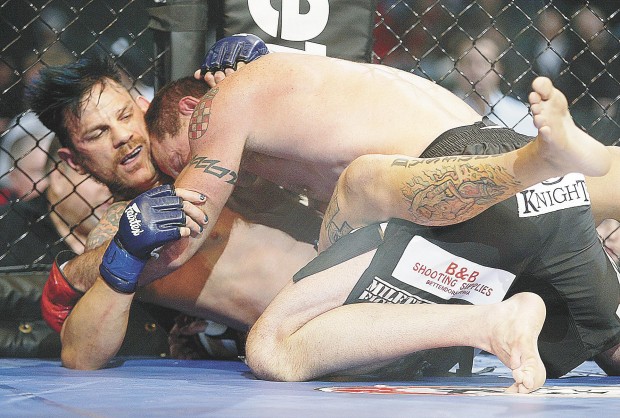 Miletich biography has staying power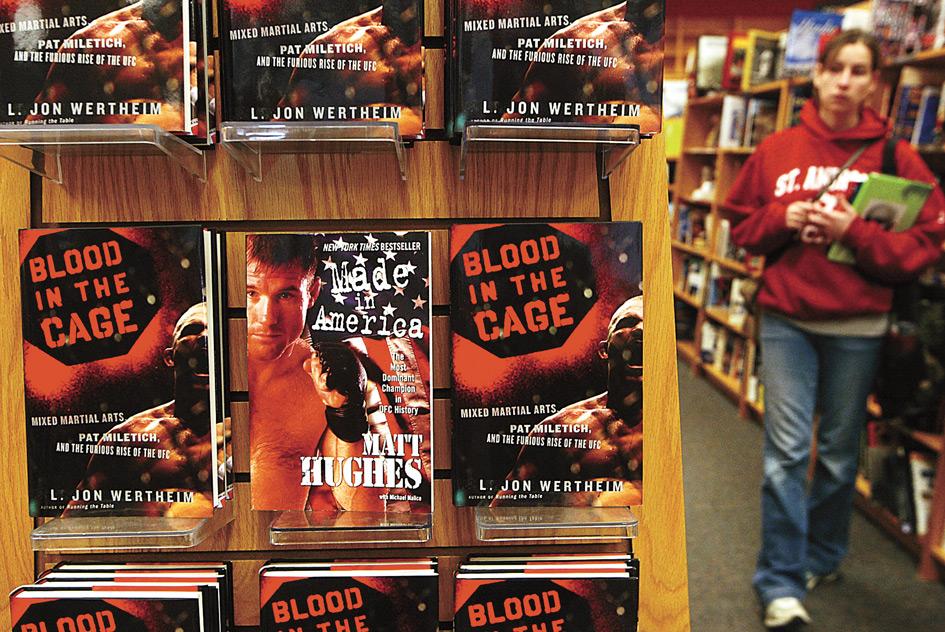 Did you know? Bettendorf plugged nationally in UFC matches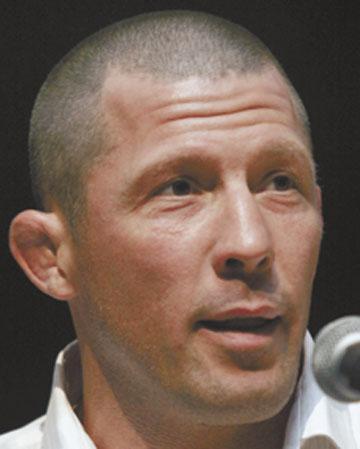 Queen of Jazzercise plans '80s party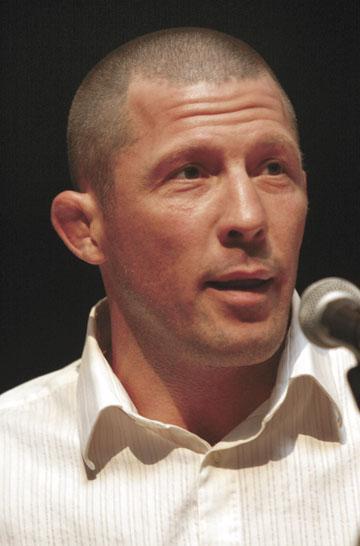 Pat Miletich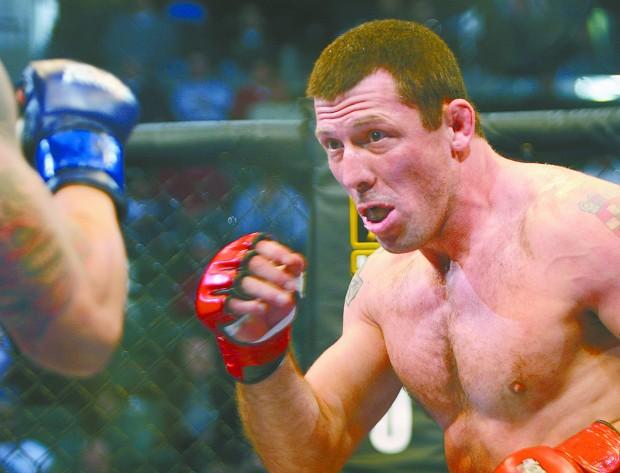 Pat Miletich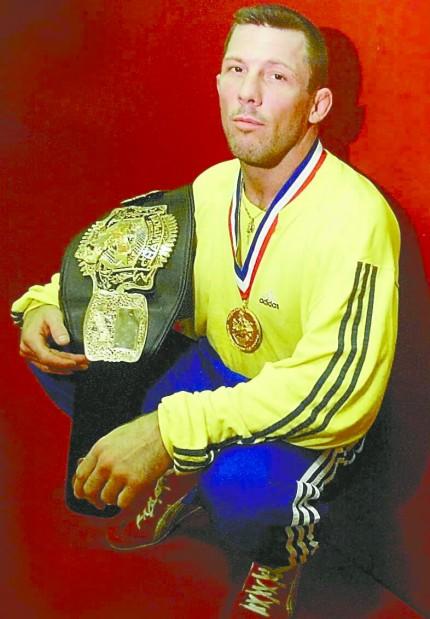 Pat Miletich
Pat Miletich
Pat Miletich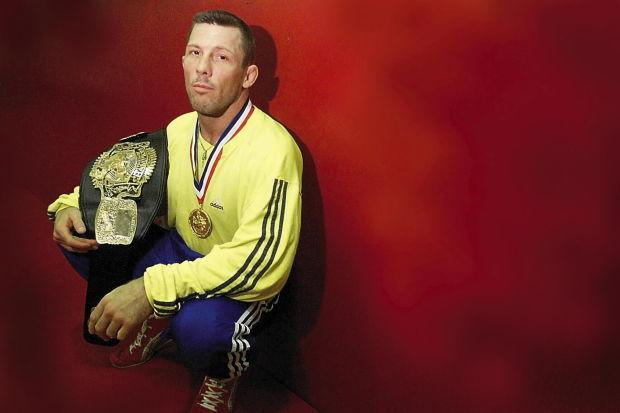 Terry Branstad, Pat Miletich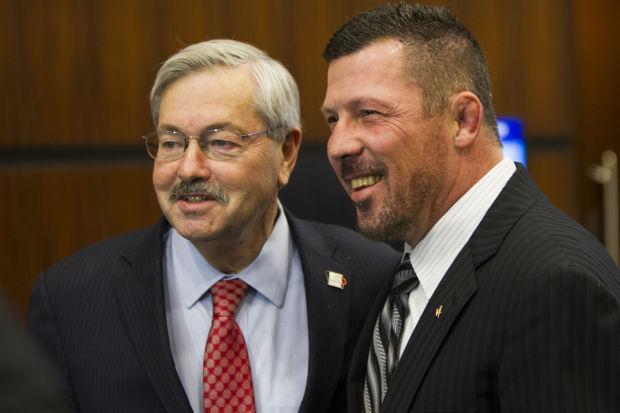 Pat Miletich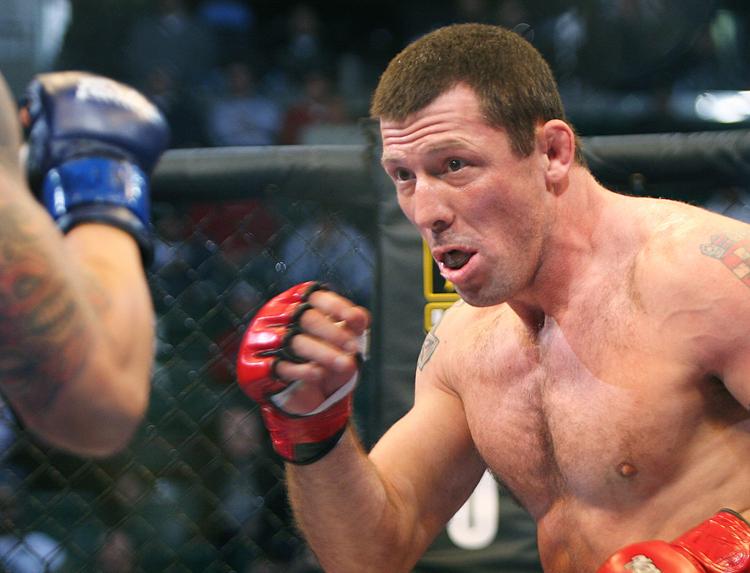 Pat Miletich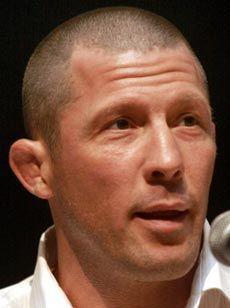 101315-rand-paul-005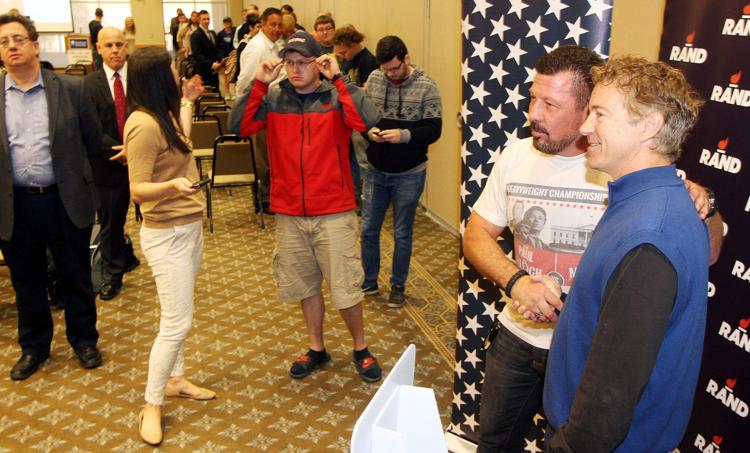 Silvis groundbreaking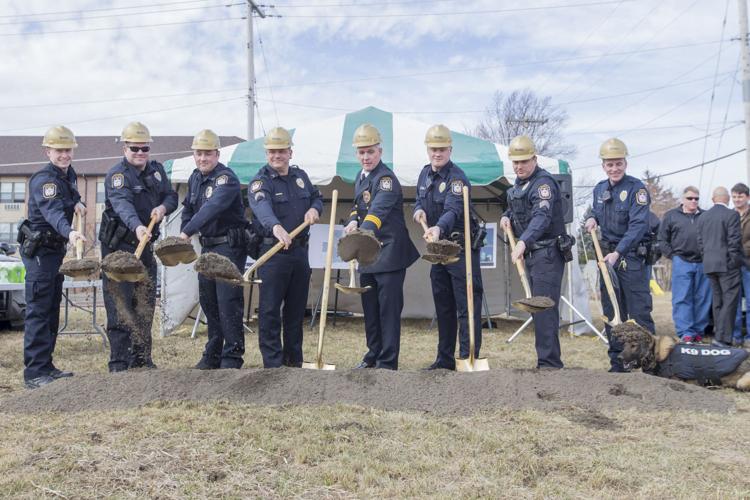 May 2, 2016: Gravity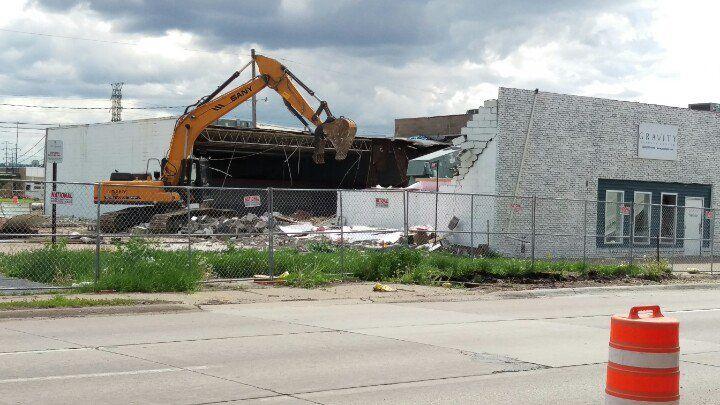 Q-C Leadville 6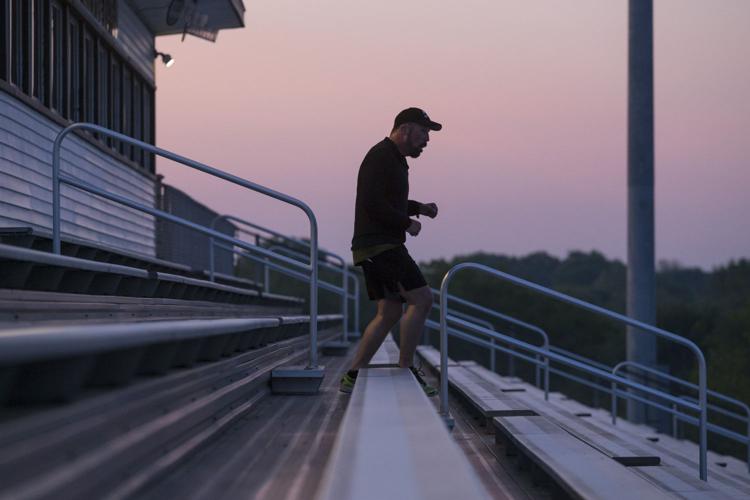 051916-Outdoors-14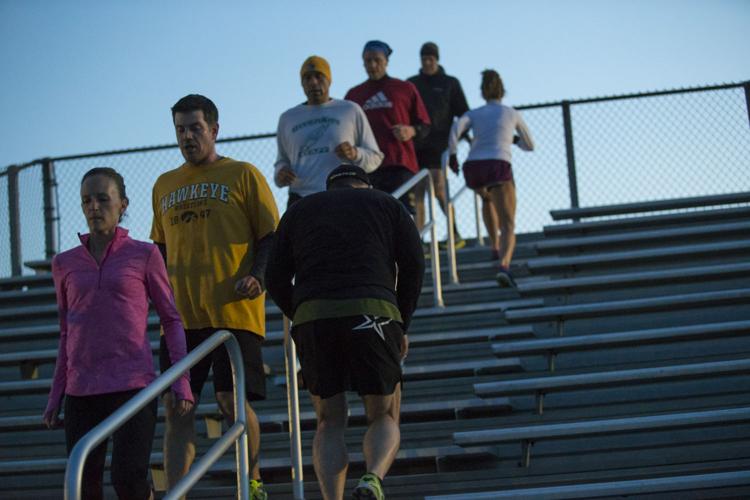 051916-Outdoors-11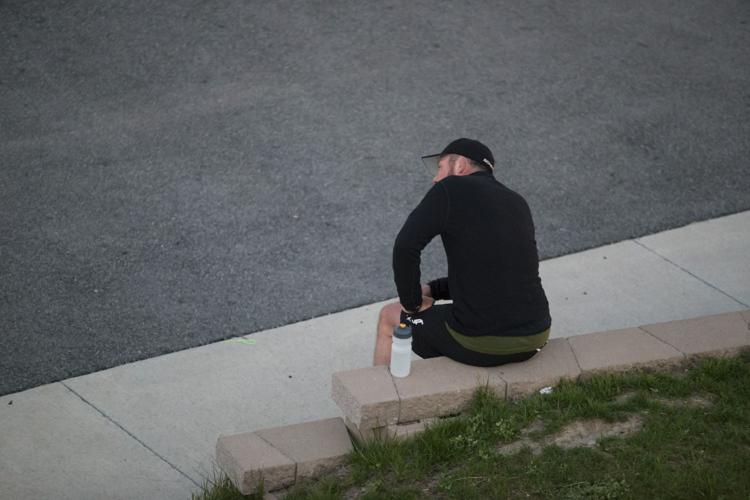 051916-Outdoors-08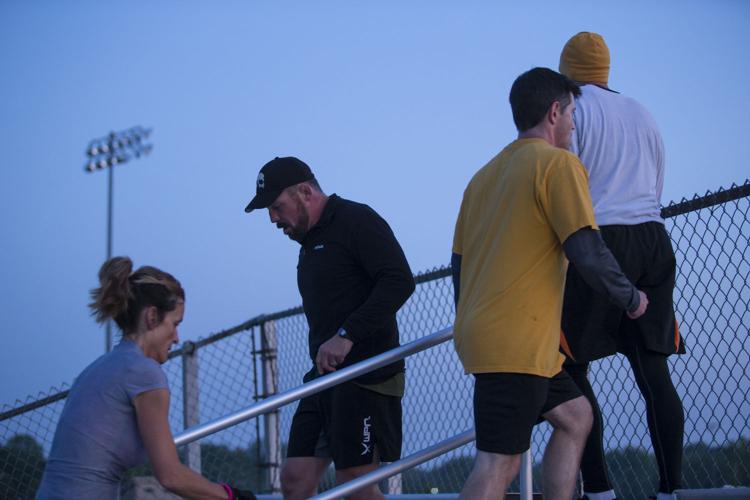 051916-Outdoors-16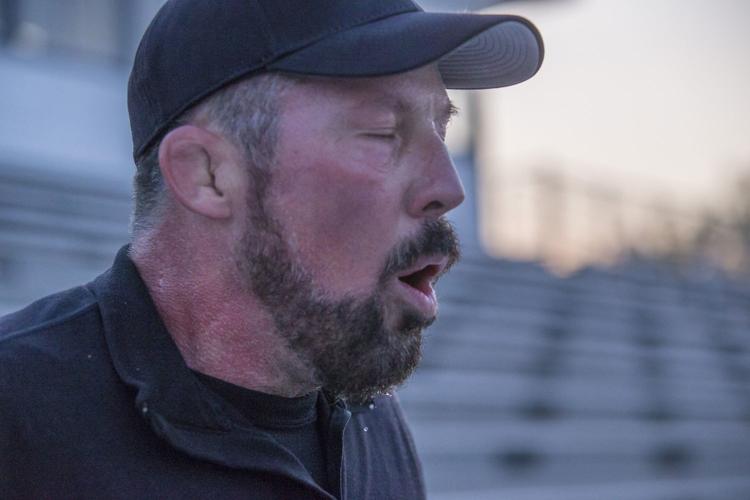 051916-Outdoors-15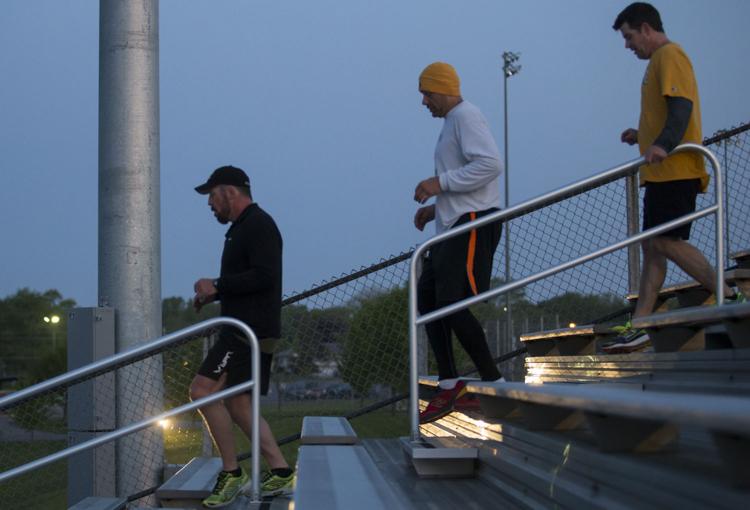 051916-Outdoors-02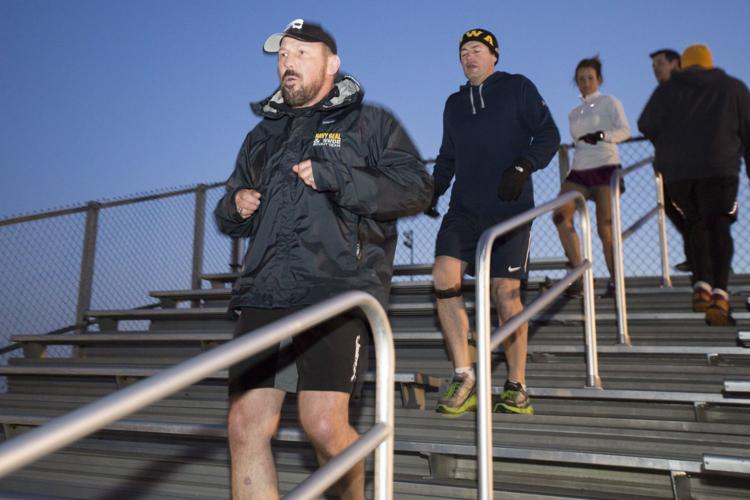 051916-Outdoors-21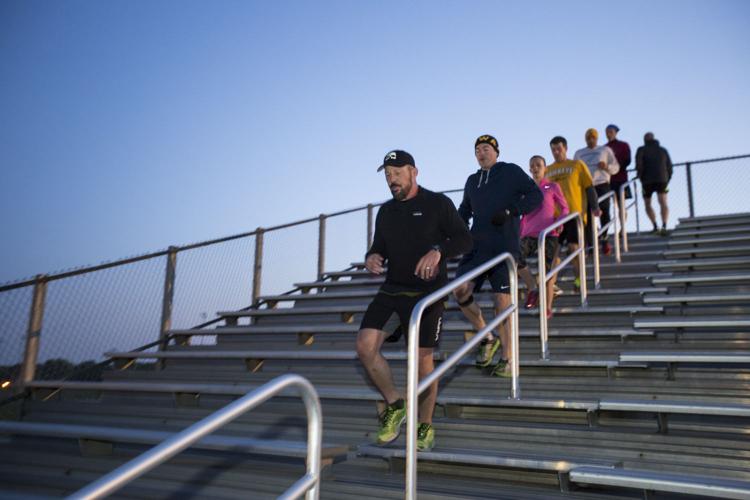 051916-Outdoors-12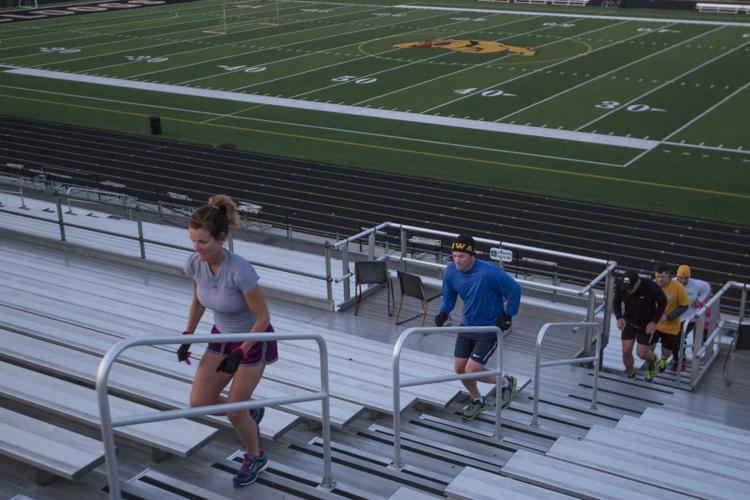 051916-Outdoors-10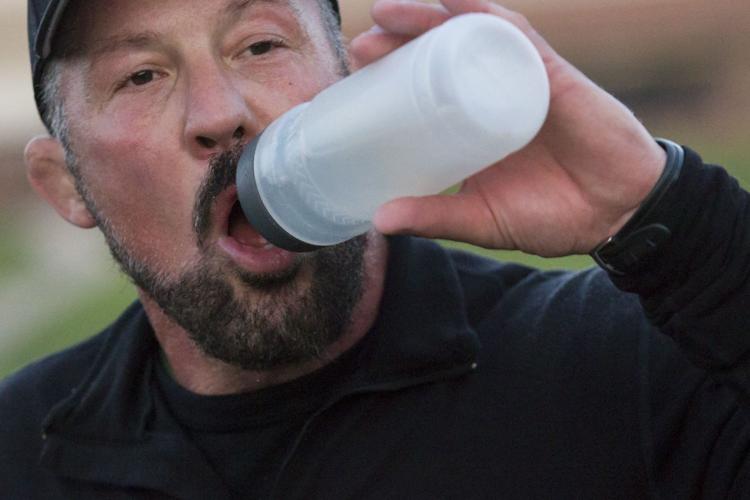 051916-Outdoors-23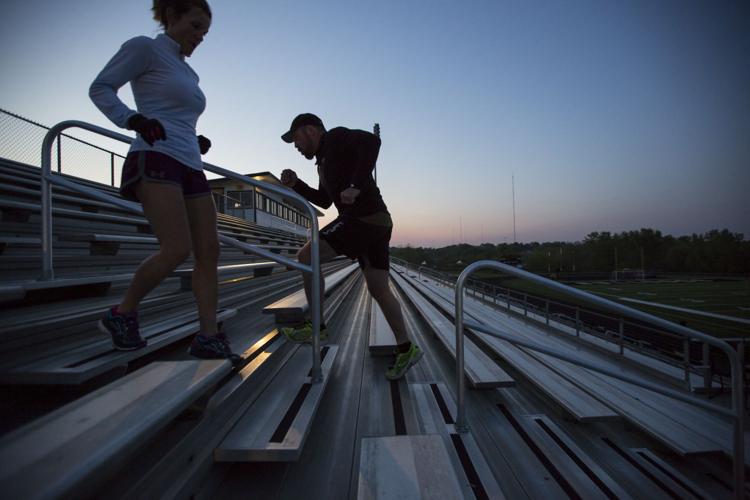 051916-Outdoors-17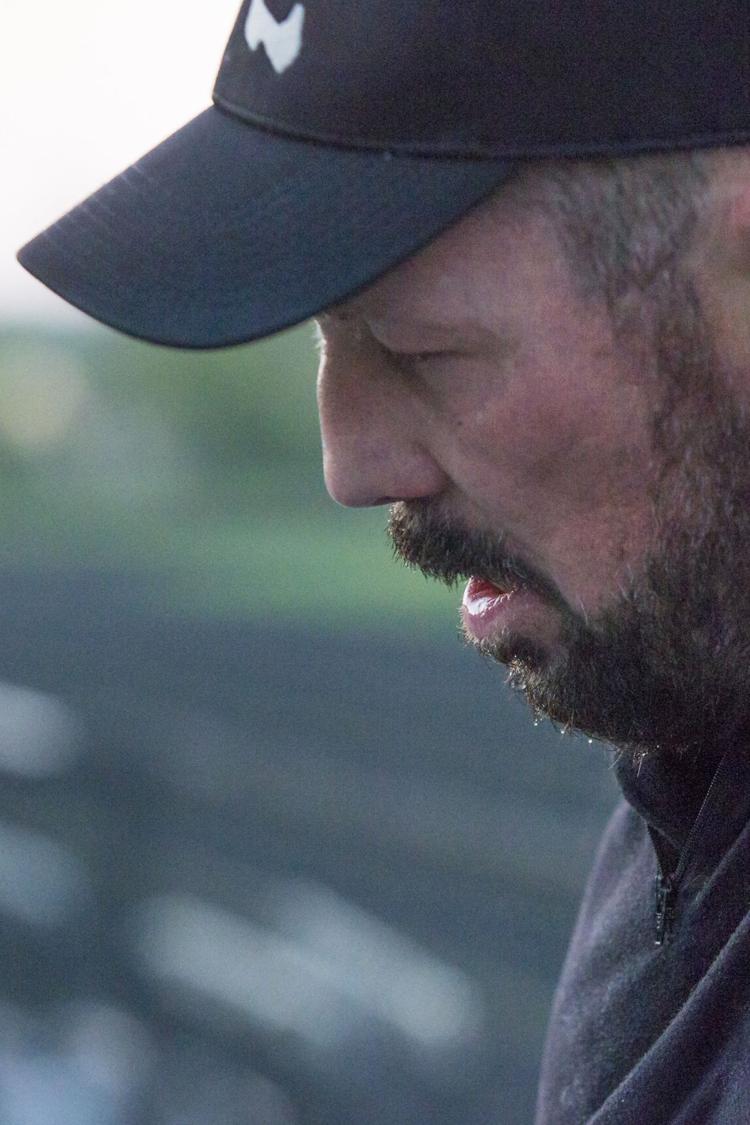 Q-C Leadville 6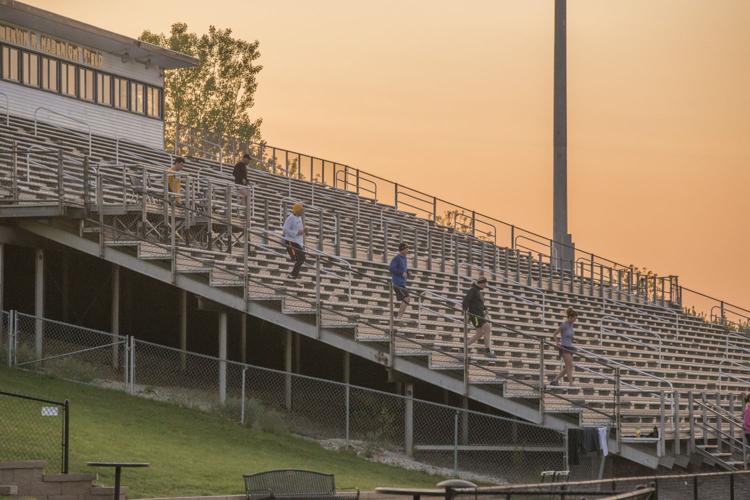 051916-Outdoors-09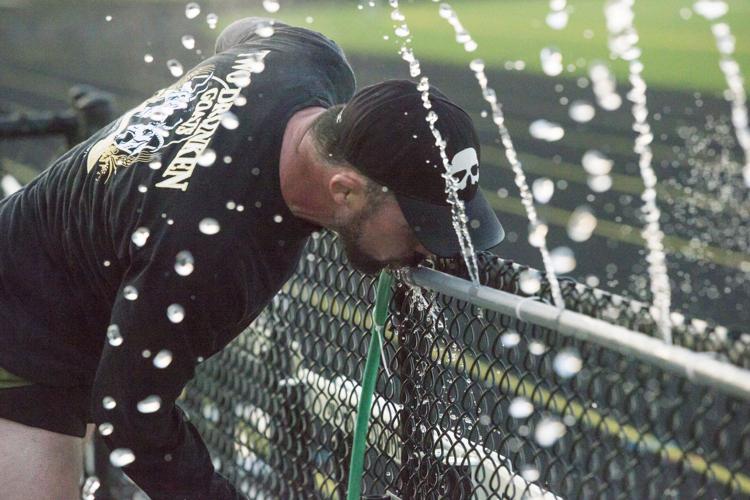 051916-Outdoors-07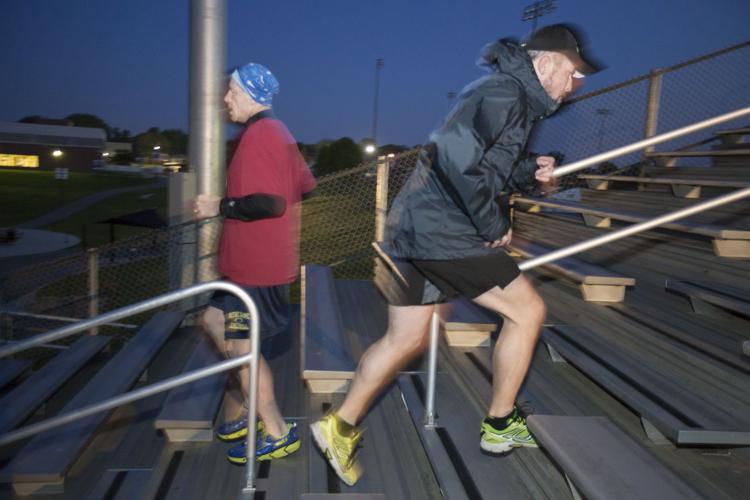 051916-Outdoors-19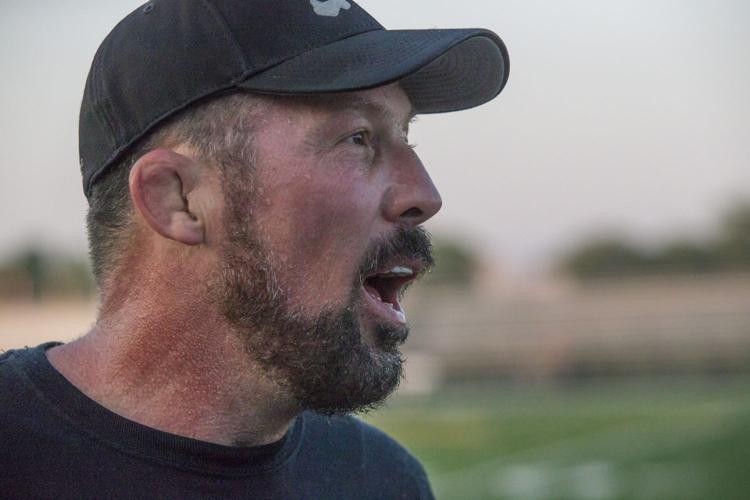 051916-Outdoors-04

Q-C Leadville 6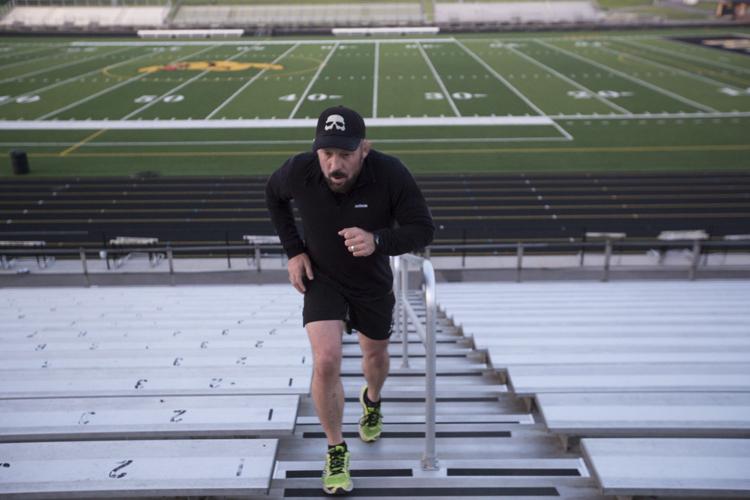 051916-Outdoors-18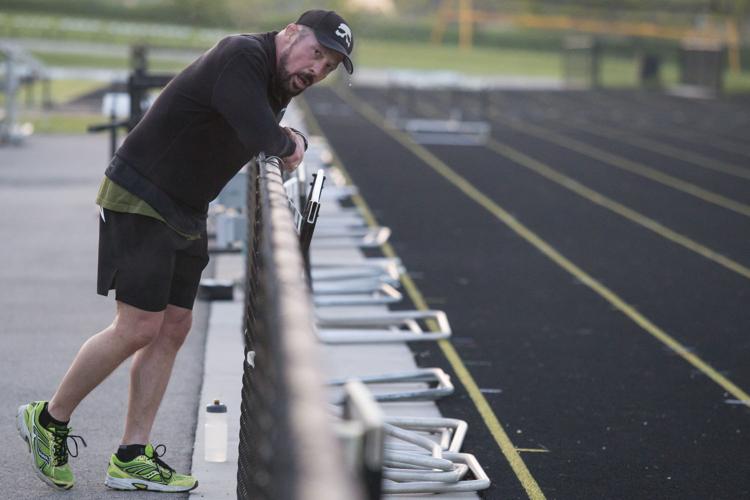 051916-Outdoors-24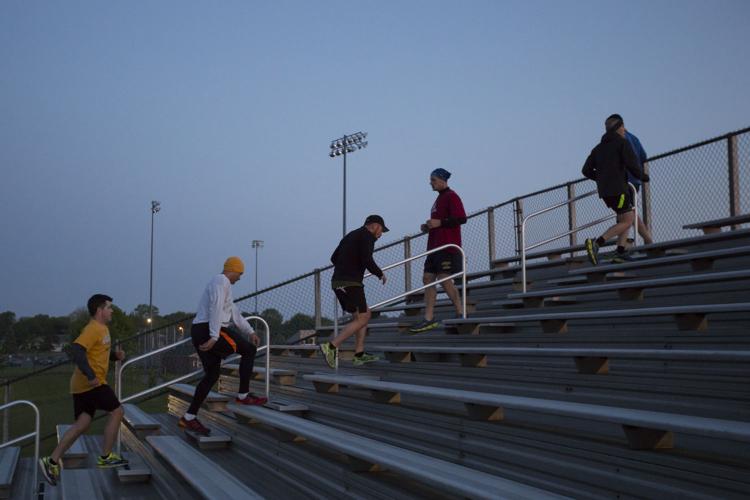 051916-Outdoors-22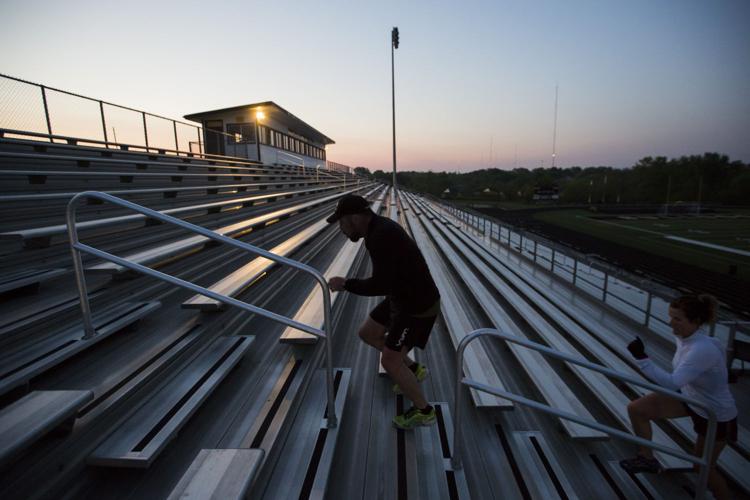 051916-Outdoors-06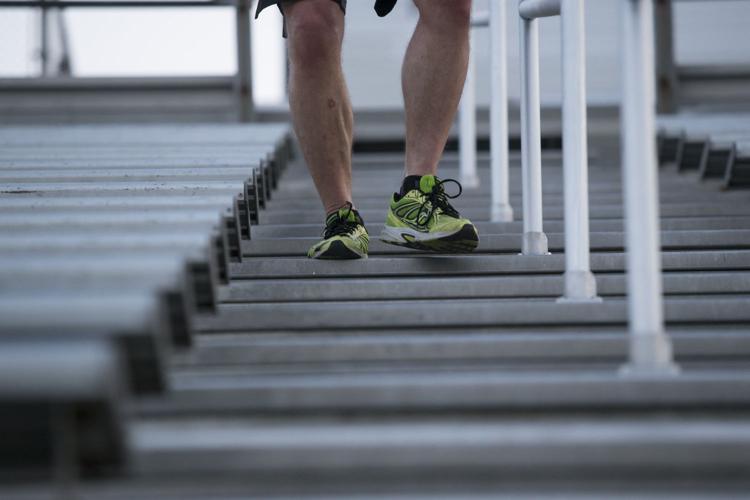 Nunn-Toney 3.jpg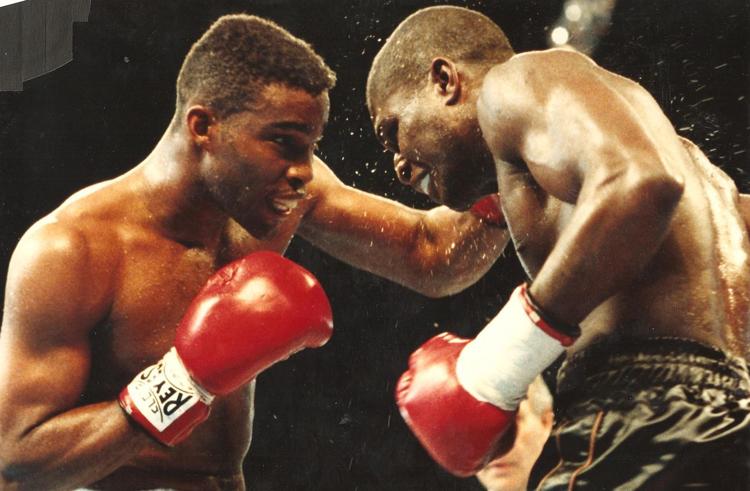 Nunn-Toney 2.jpg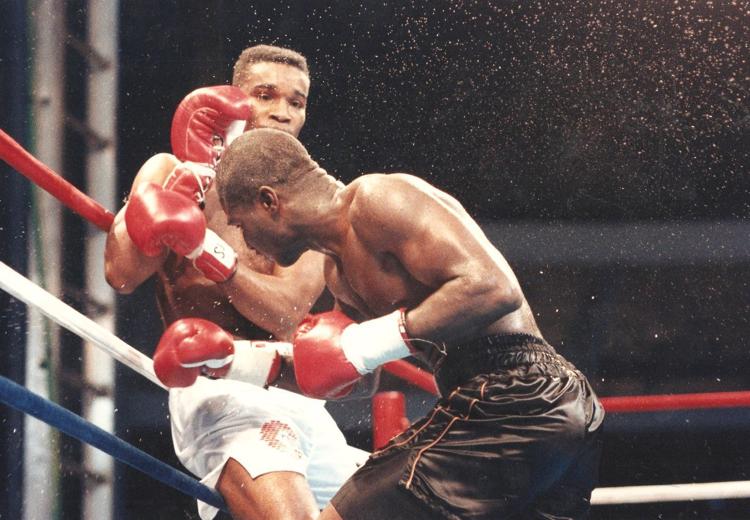 Nunn-Toney 1.jpg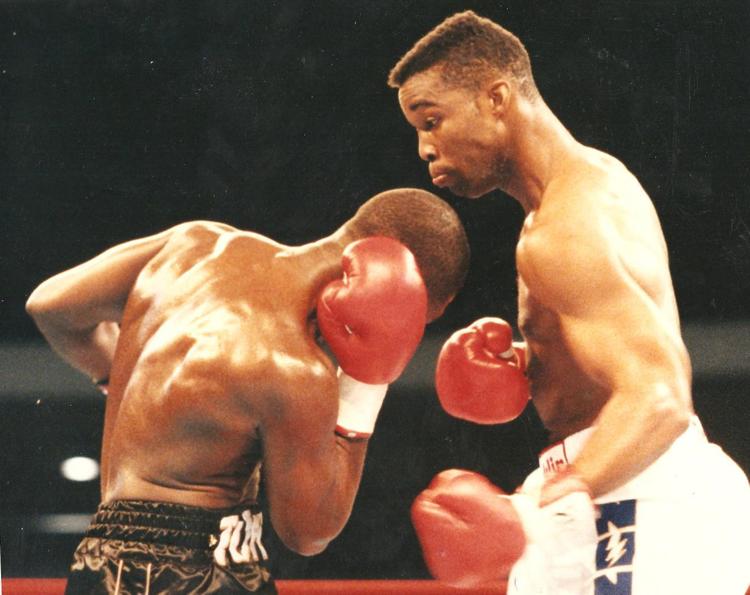 Nunn-Tate 7-28-88.jpg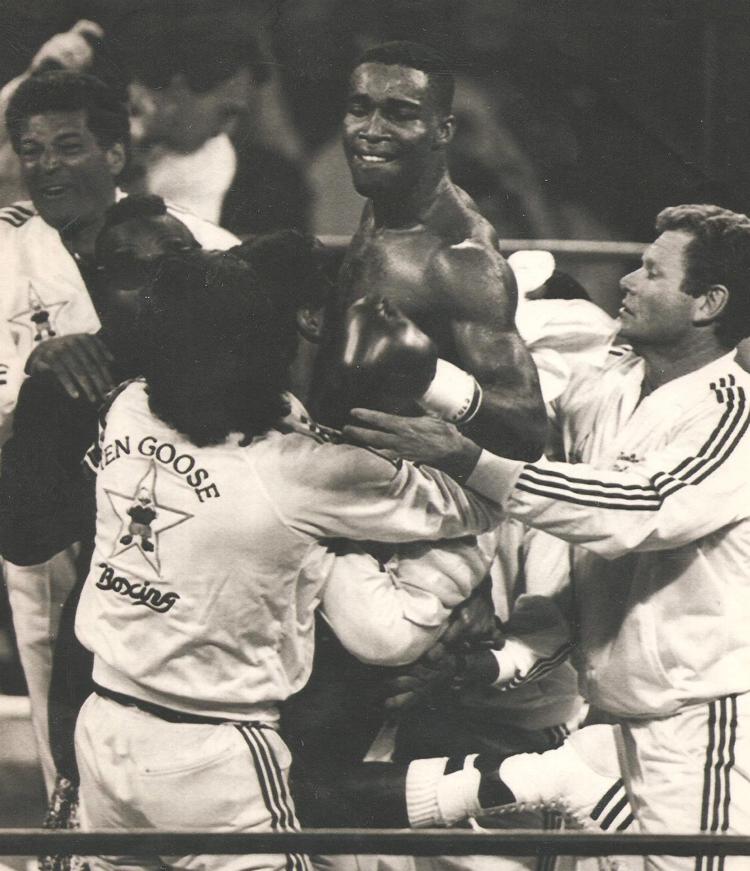 Nunn-Juan Roldan 1988.jpg
Nunn-Iran Barkley 8-14-89.jpg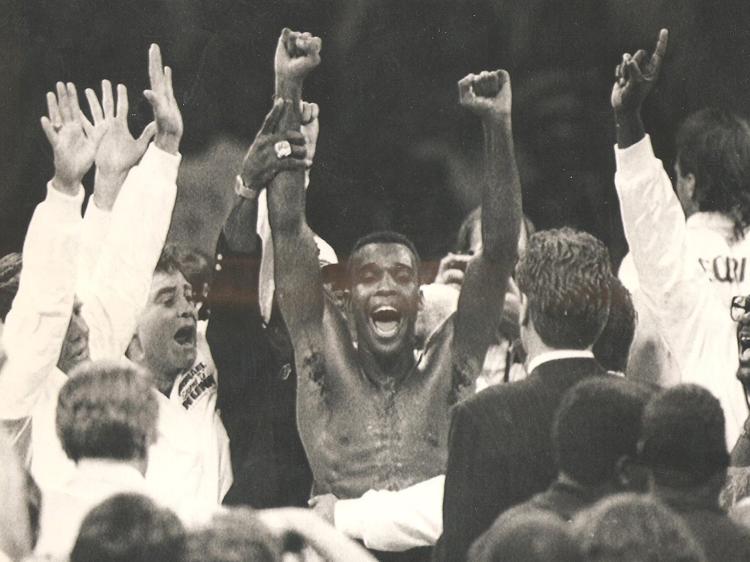 Nunn-Frank Tate 1988.jpg
Nunn-Danny Morgan 2-20-93.jpg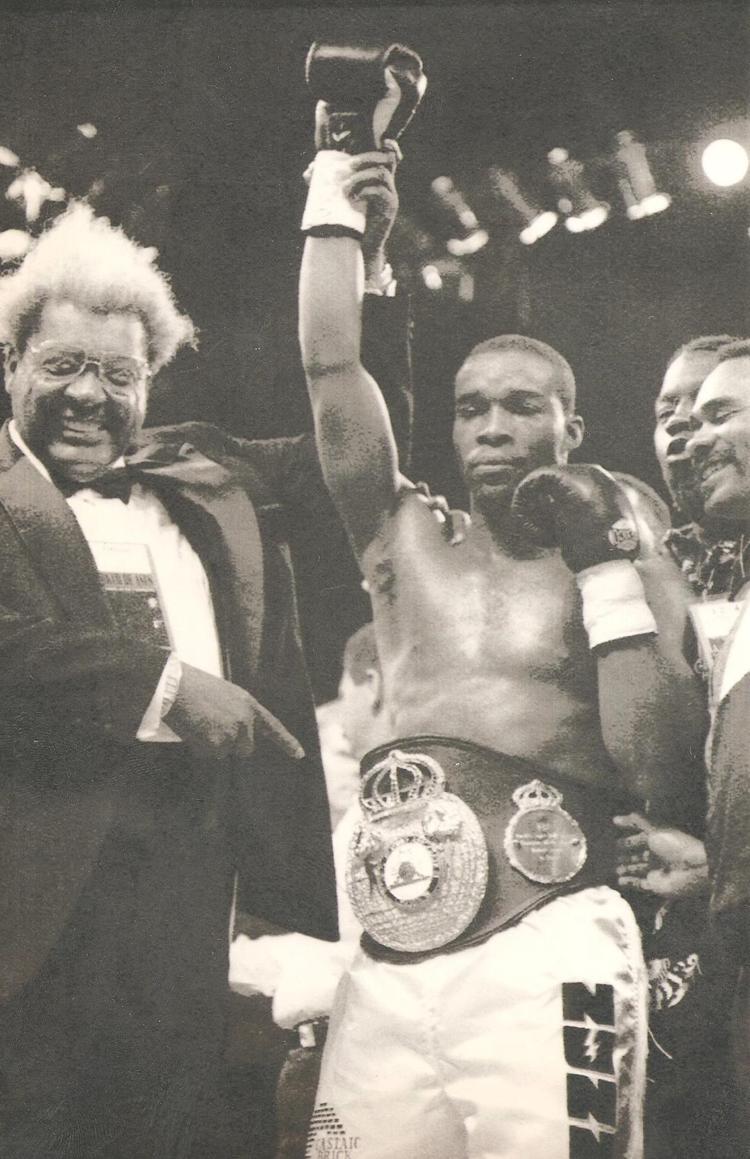 Nunn.jpg
Nunn workout pre-Rumble.jpg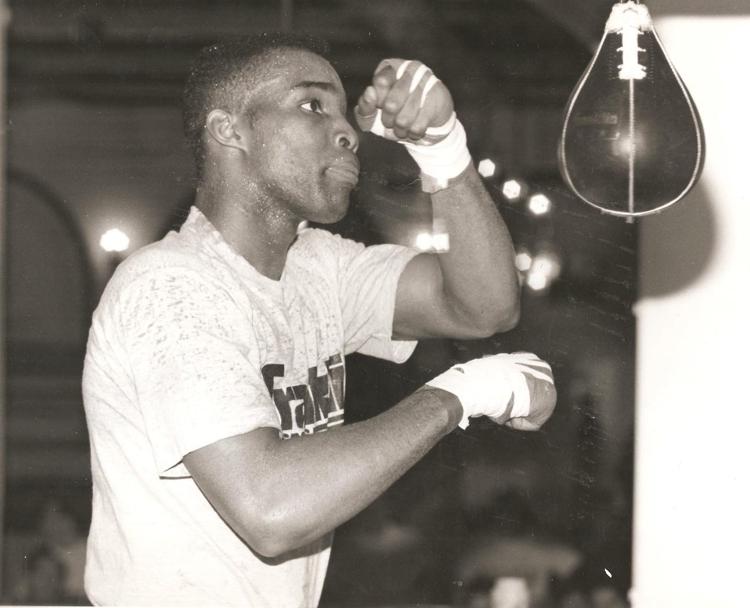 Nunn weigh-in.jpg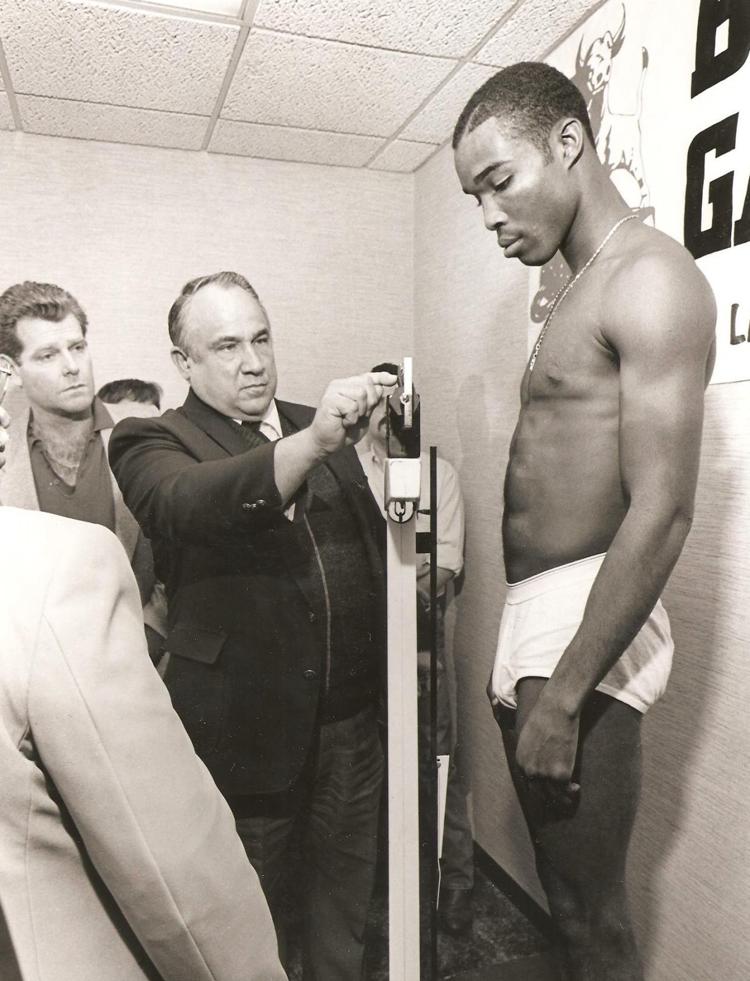 Nunn Thunder 1-4-89.jpg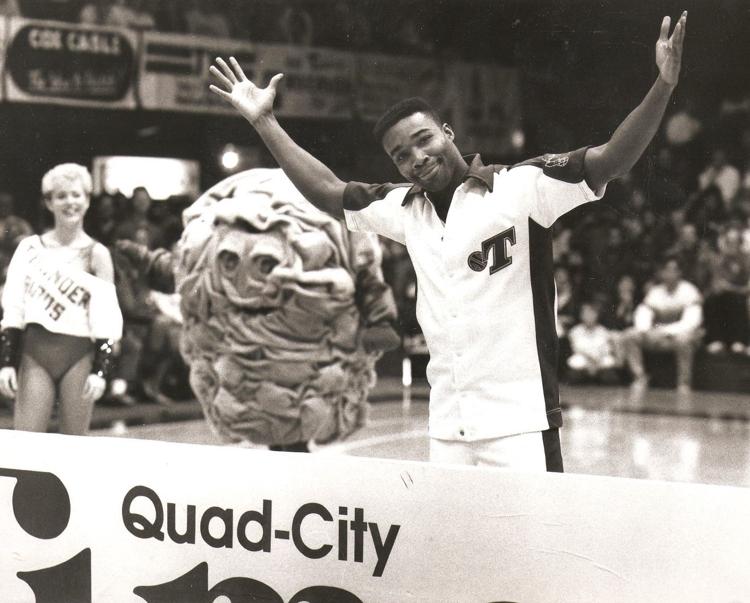 Nunn spar 4-20-87.jpg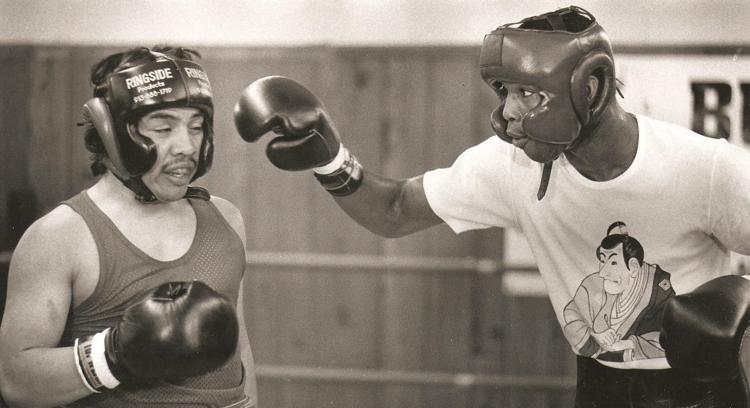 Nunn skip rope 9-9-87.jpg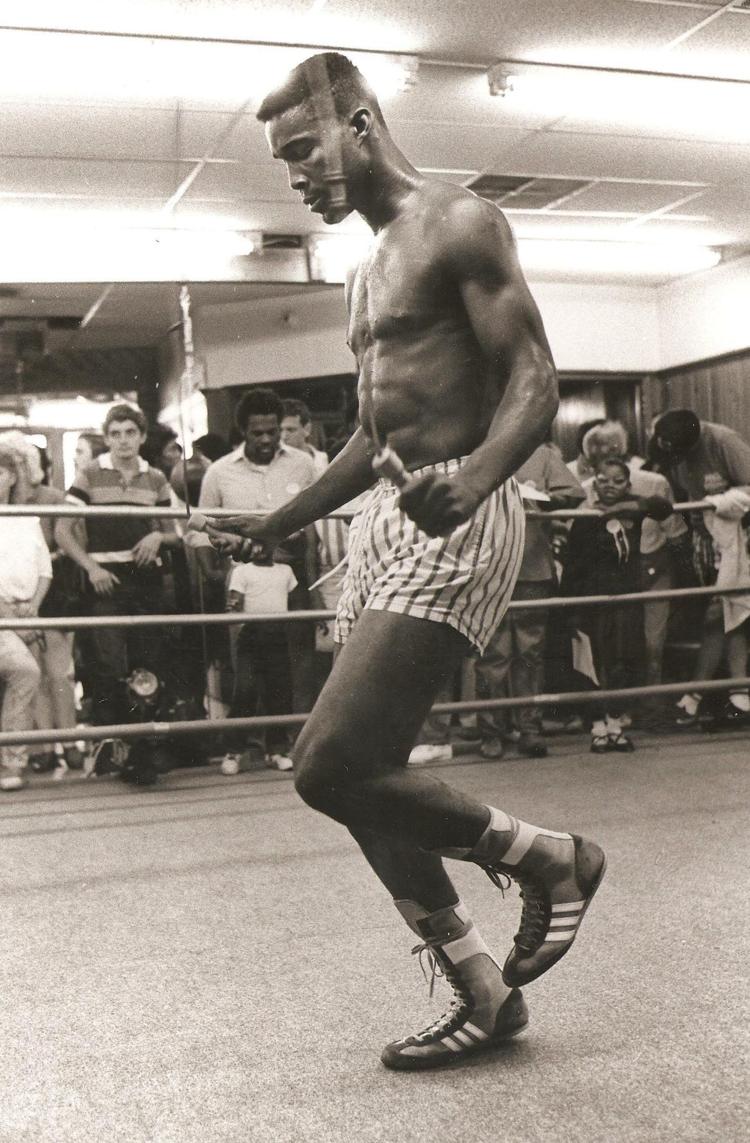 michael nunn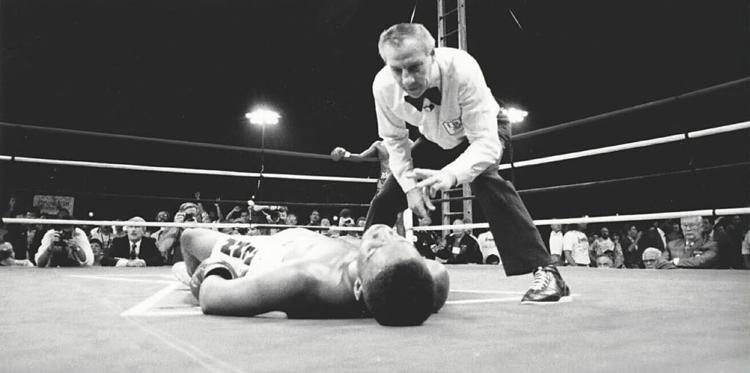 Nunn poster.jpg

Nunn mustache.jpg
Michael Nunn... 08/08/02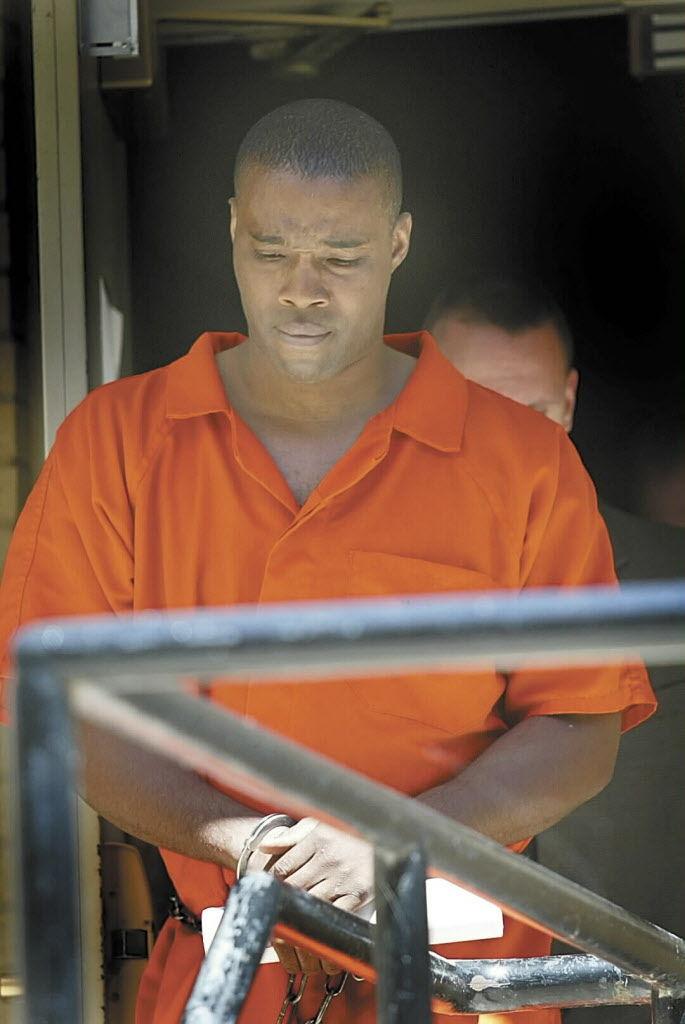 Nunn early fight.jpg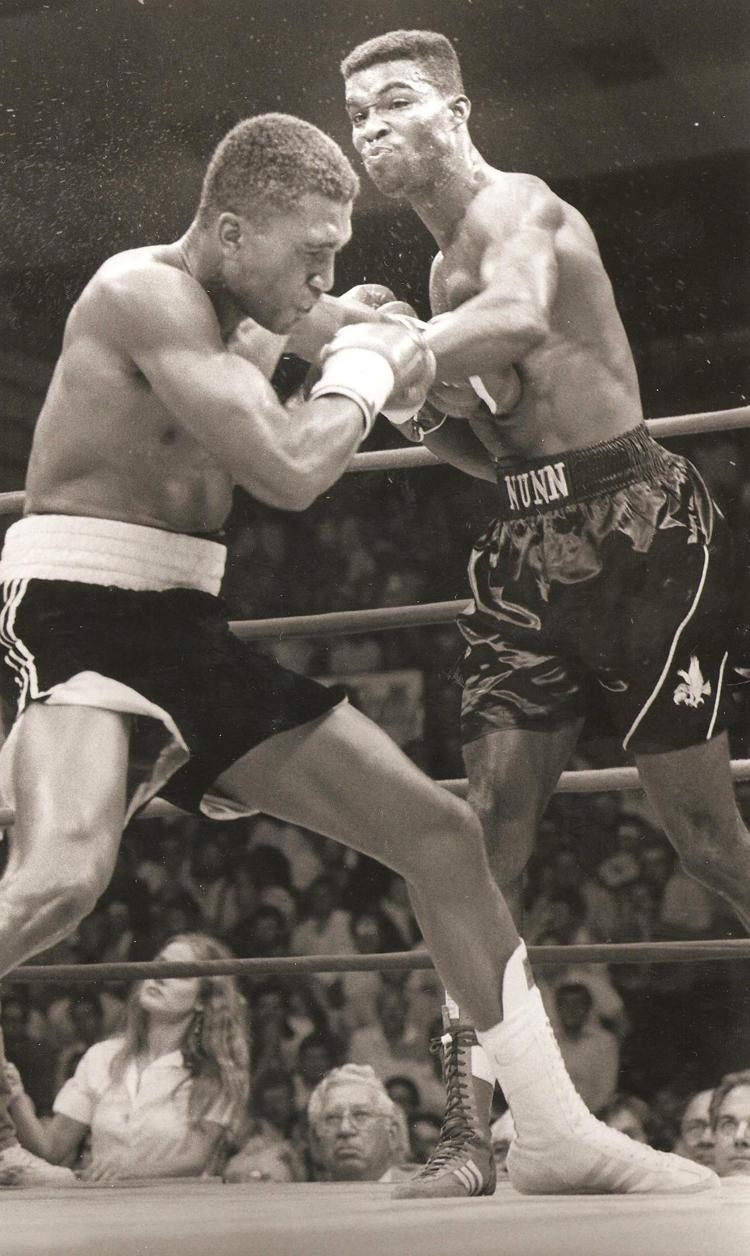 Nunn early fight 2.jpg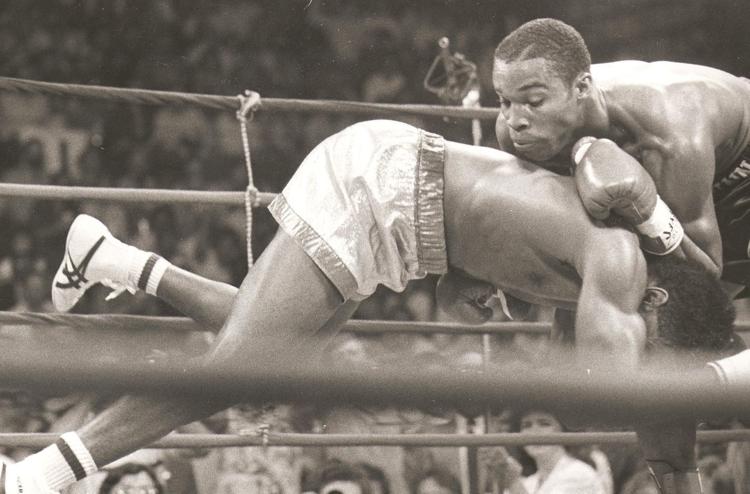 Nunn mug.jpg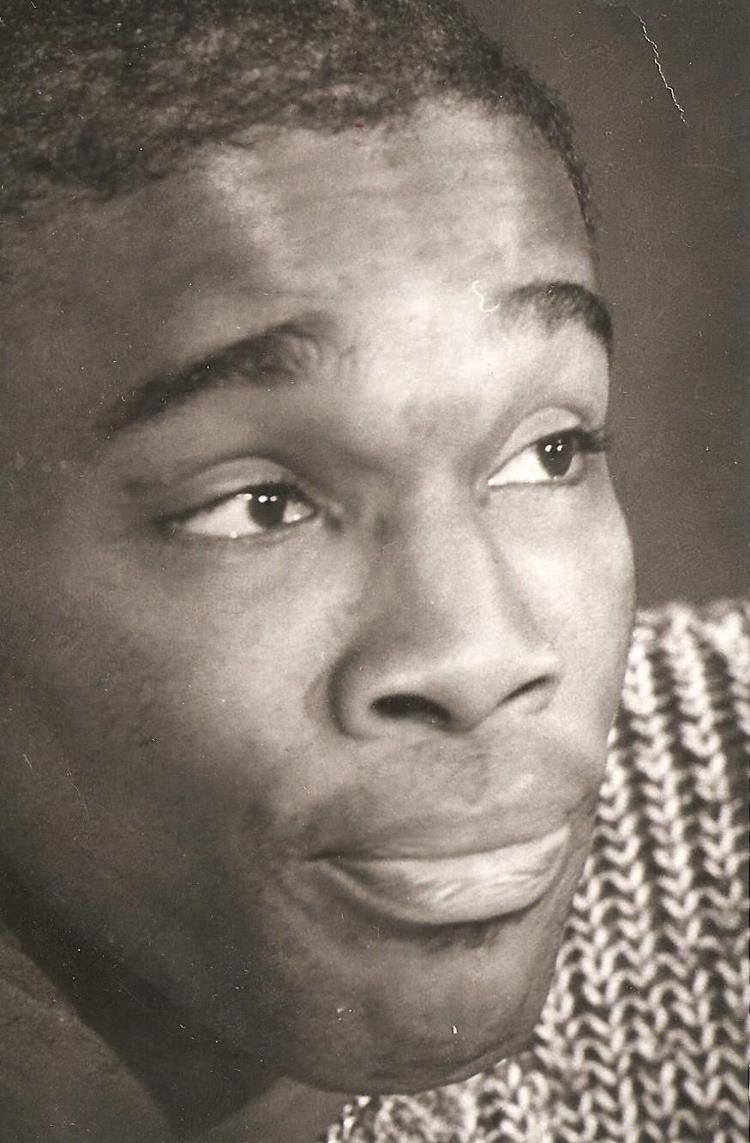 Nunn mayor.jpg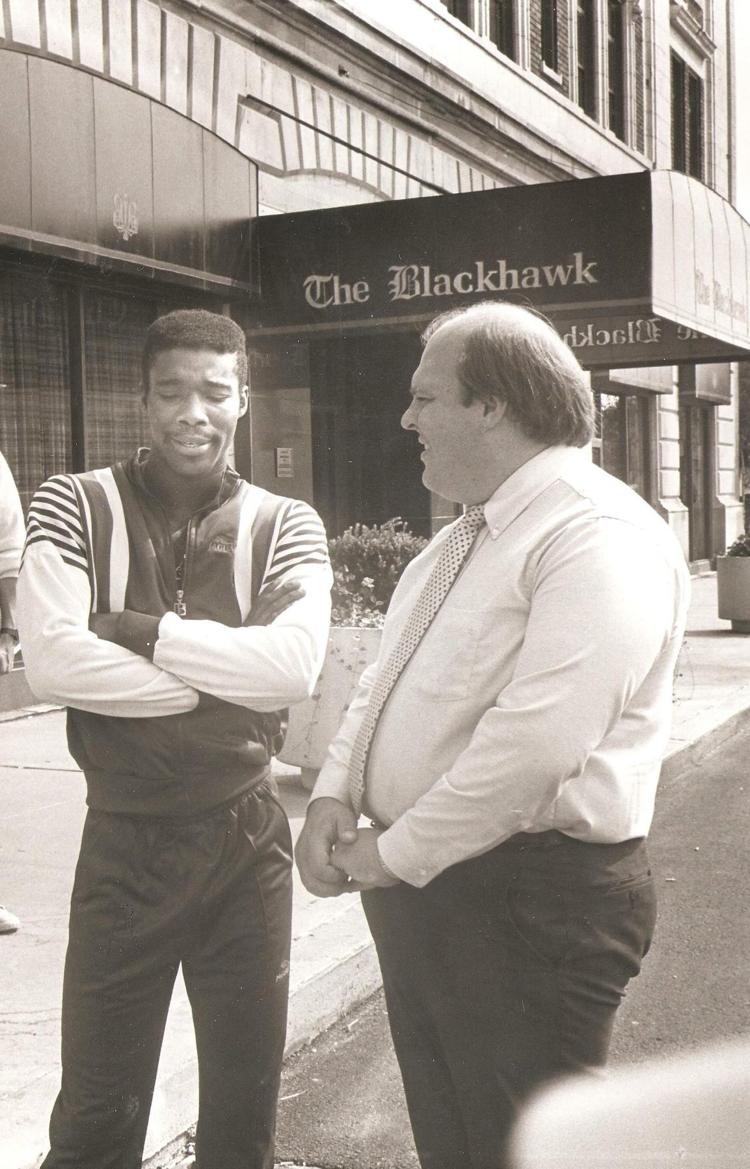 Nunn Joe Goossen 9-9-87.jpg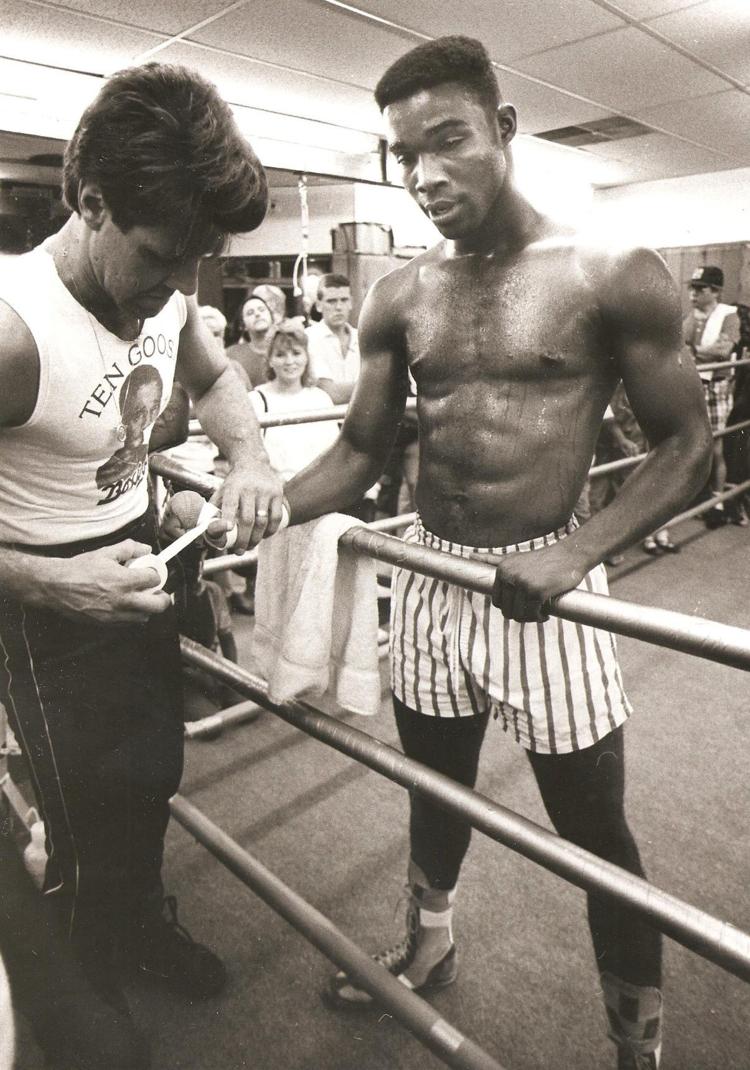 Nunn Dothard 4-10-87.jpg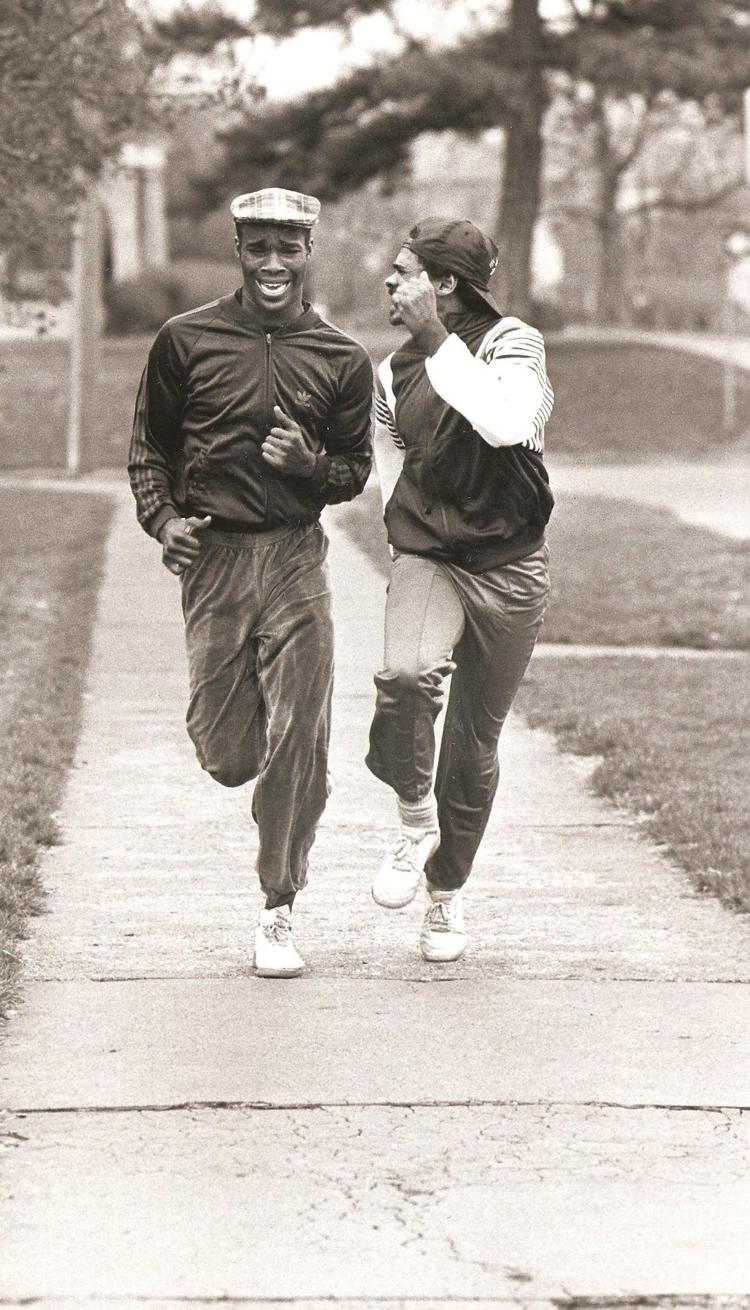 Nunn class.jpg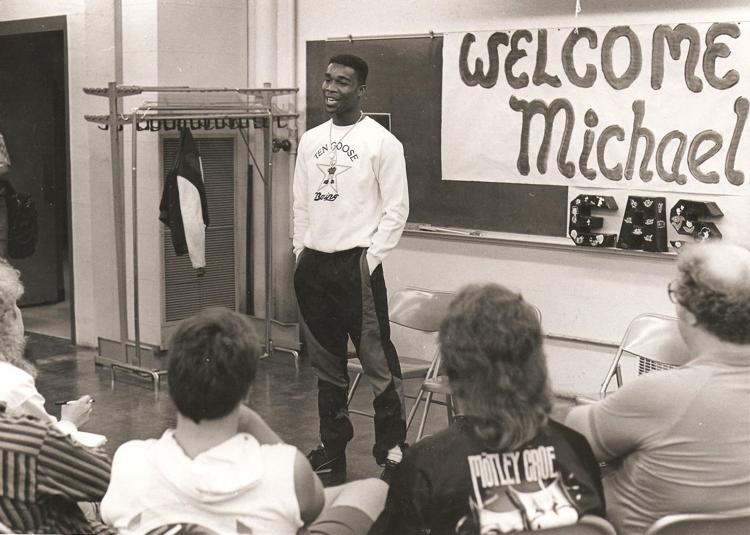 Nunn autograph.jpg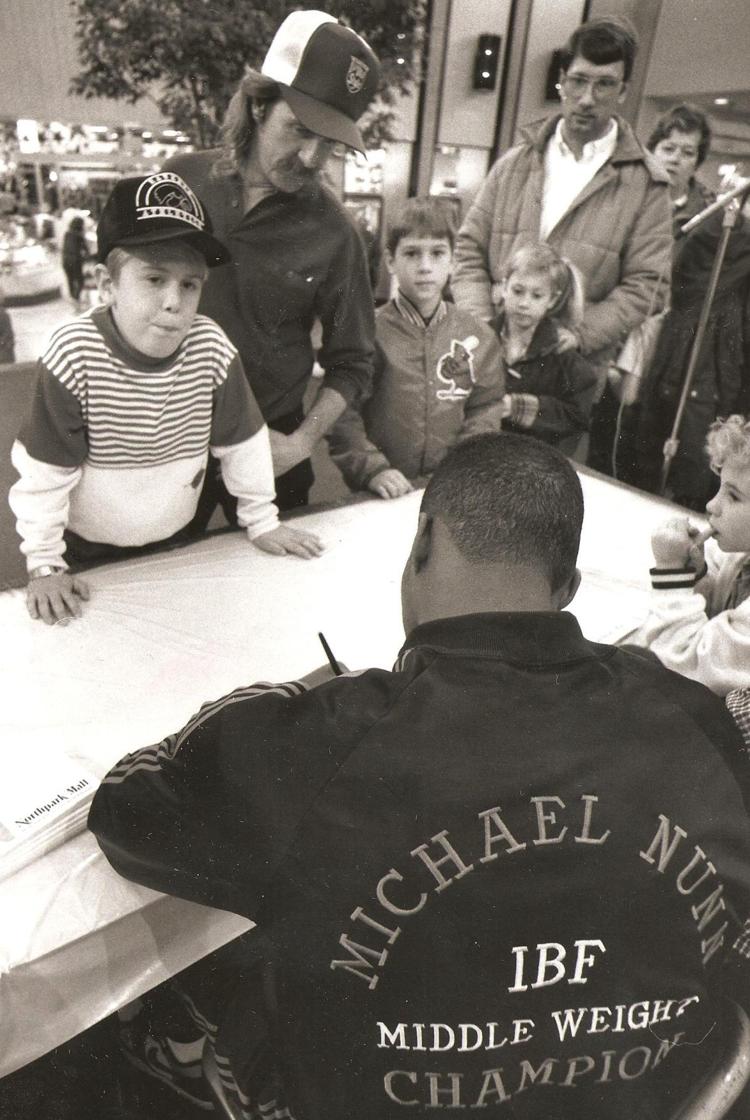 Nunn Anthony Nelson.jpg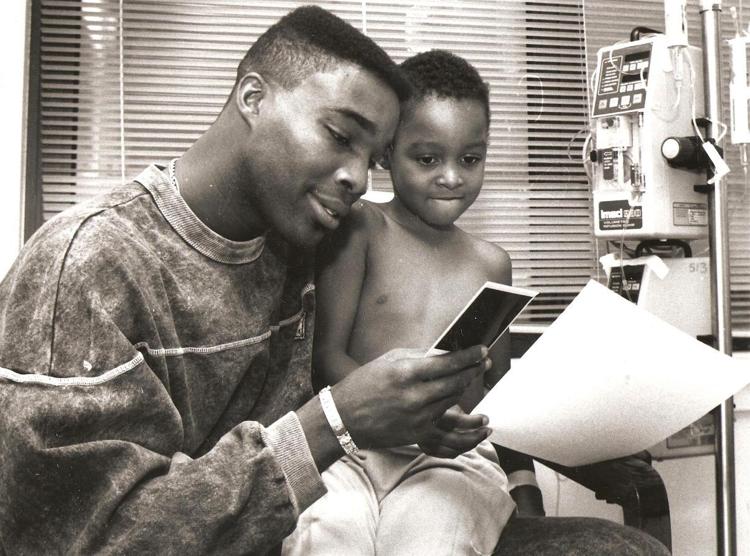 Nunn airport.jpg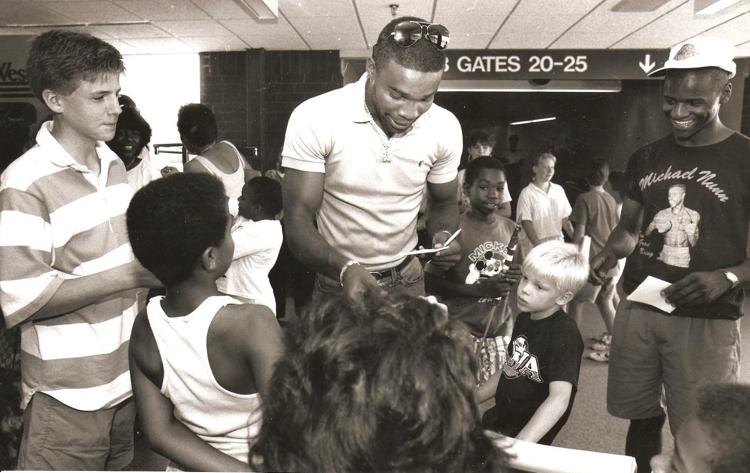 Michael Nunn... 02/11/99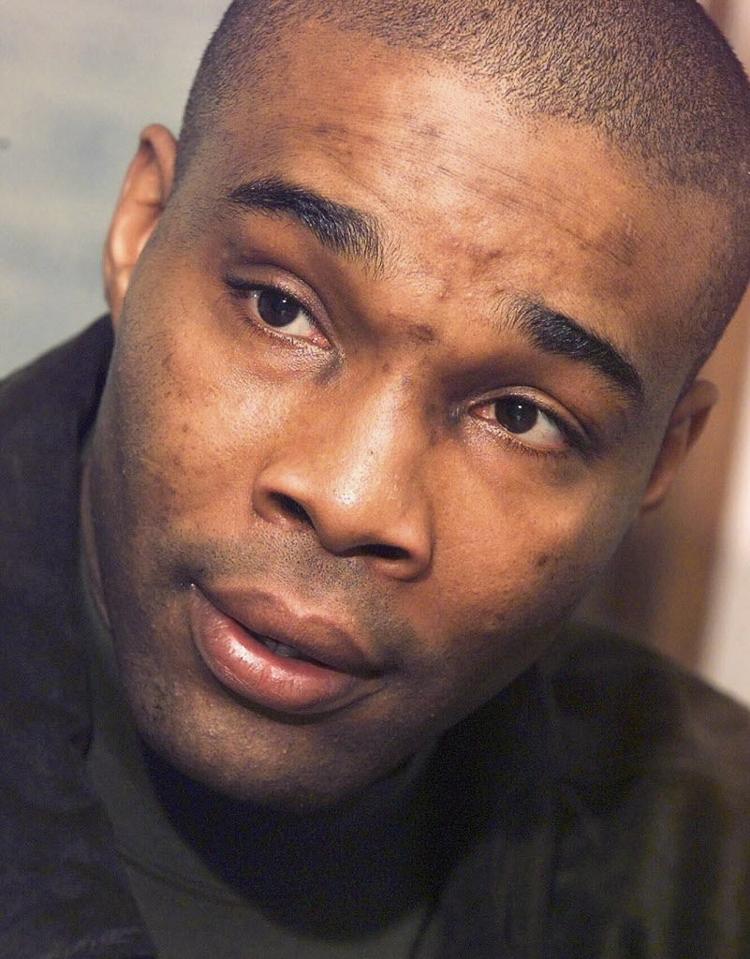 Michael Nunn... 08/29/00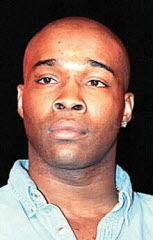 MICHAEL NUNN... 03/16/98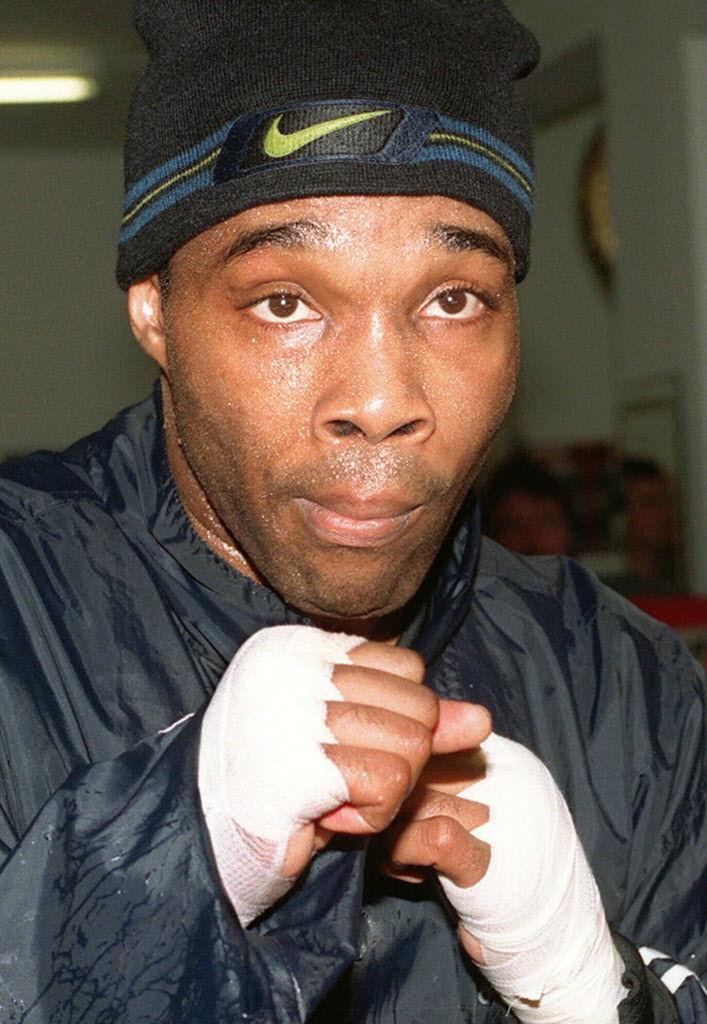 michael nunn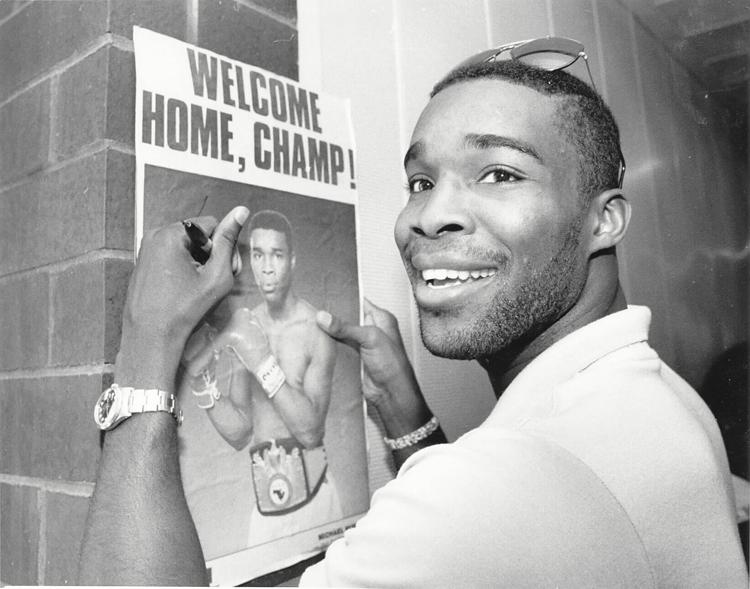 Be the first to know
Get local news delivered to your inbox!