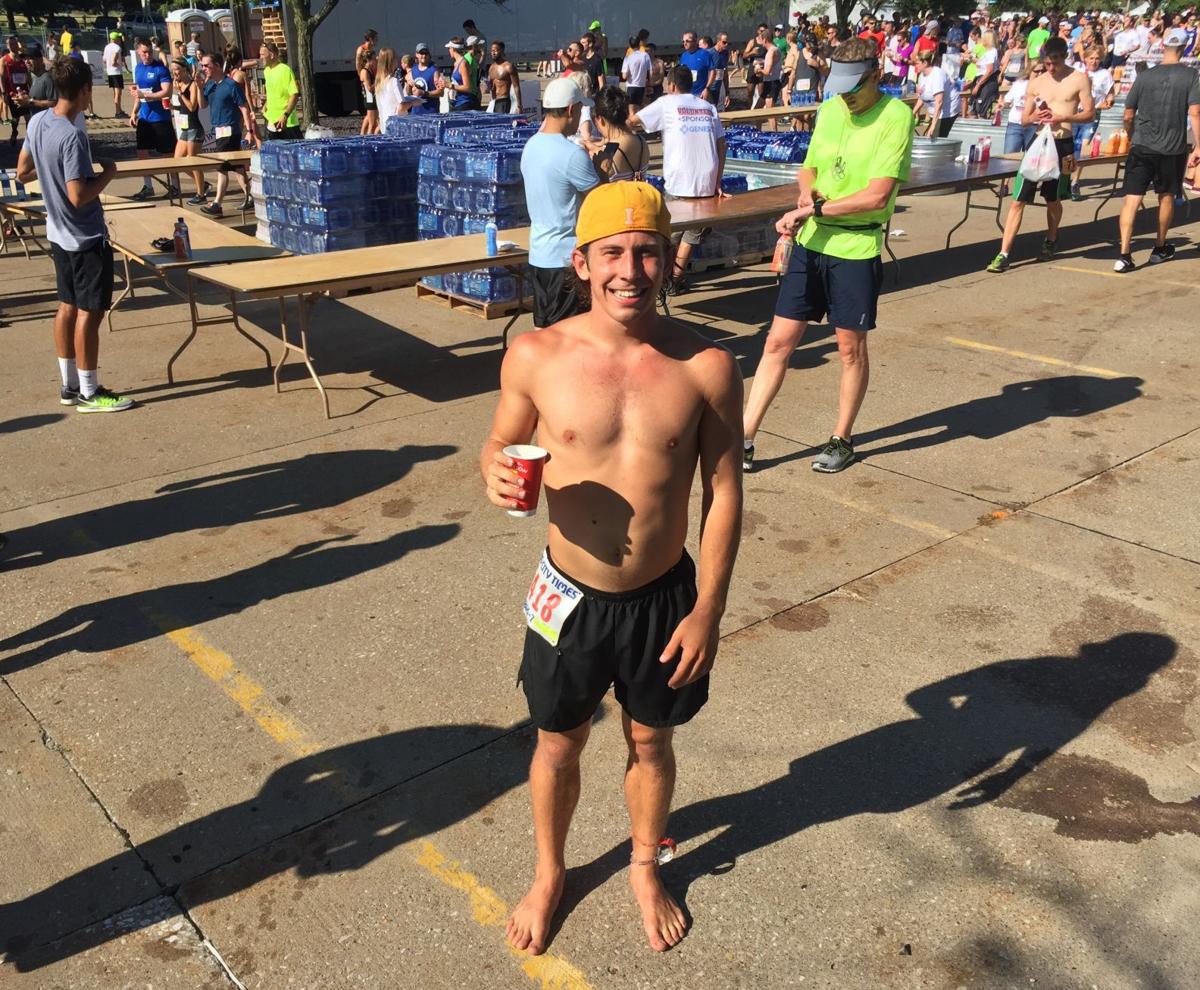 Shoes just don't feel right on this 20-year-old's feet.
That's why, for the second year in a row, Dustin Murphy of Davenport ran the Quad-City Times Bix 7 barefoot.
"I'm into this whole living naturally thing, and I love running, so combining those two things together, it just makes sense to me," a shirtless Murphy said Saturday as he hydrated after the race. "You're born without shoes, so why would you wear them, you know?"
But a lack of footwear did not seem to hinder the free-spirited runner, who ran about 7½-minute miles to finish the 7-mile road race with a time of 52:46.
"It's honestly the best feeling ever when I run by someone, and they're like, 'Oh, my gosh. He's not wearing shoes,'" said Murphy, a 2015 Bettendorf High School grad. "Especially in a place like this where there's so many people. It just gives you the extra encouragement to keep going."
Onlookers may have spotted numerous shoeless competitors in the field, including Stephen Bowser.
The Cedar Falls man was the 197th male finisher with a time of 43:27.
Murphy said he decided to ditch his shoes three years ago after reading "Born to Run," Christopher McDougall's best-selling book about endurance running.
It took him about six months to build up a protective layer of calluses on his feet, and after logging two years' worth of miles, the pain disappeared.
"I don't even notice it anymore," said Murphy, who has not suffered any running-related injuries since making the switch. "It's more of a massage now than anything."