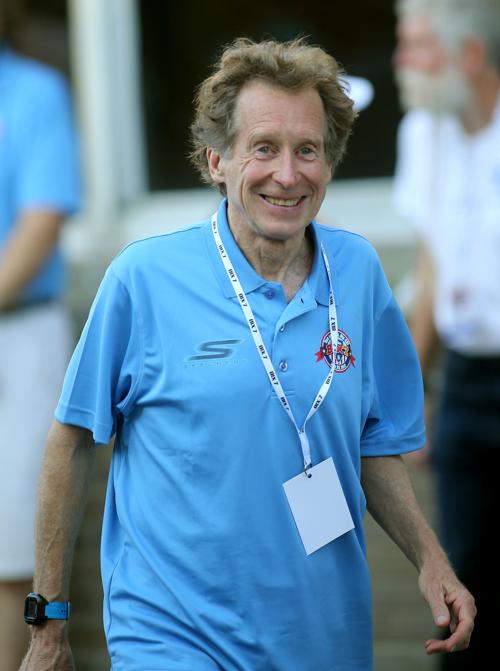 Let's face it, nobody has liked this COVID-19 pandemic crap.
Nobody. All the mask-wearing, the social distancing, the fear, the trepidation, the uncertainty, the loss of loved ones.
Chances are, almost no one has hated it as much as Bill Rodgers.
The most successful marathon runner in American history loves the social aspect of his sport. For decades, he has cherished the opportunity to go to road races and mingle with the masses, renewing acquaintances with old friends, embracing the energy and camaraderie that accompanies the events.
COVID-19 took all that away from him. He went 16 months without attending a race.
The virus also took his mother.
Kay Rodgers died last fall at the age of 97.
But her most famous son will be thinking about her when he visits Davenport for one of his favorite races a week from Saturday.
Bill Rodgers is planning to run the Quad-City Times Bix 7 for the 41st time on July 24. There is no other race he has run as often and few others he loves as much.
"I'm excited to come back and do the Bix again,'' said Rodgers, who won the Bix 7 in 1980 and 1981 and had not missed it since then until last year's live, in-person race was cancelled by the pandemic.
It will be only his second road race since the scourge of COVID-19 began to ease off.
The 73-year-old running legend ran the Shelter Island 10k, a small race off the coast of Long Island that included only about 1,000 runners, on June 19.
Rodgers admitted his separation from the running community was hard.
"It was like a T.S. Eliot poem, The Wasteland,'' he said. "It was just torture. It was tough.''
He said he began gearing up for a return to racing early in the spring.
"I was getting ready for months before that because I just felt like things were going to open up,'' he said.
Rodgers and his brother Charlie, who frequently comes to the Bix with him, took up running at an early age but Kay Rodgers initially was somewhat disdainful of her sons' participation in the sport.
She liked that it kept them physically fit and allowed them to earn college scholarships. But she worried that it took too much time away from more important things, such as schoolwork, and she questioned whether it could be a way to make a living.
She finally changed her stance after Bill won the Boston Marathon and New York City Marathon four times each and her sons opened a successful running store in Boston.
She took up running herself at the age of 57 and became a member of the Hartford (Conn.) Track Club.
"She got into it and she ran until she was about 80 and then she became a walker,'' Bill said.
Kay never ran or walked the Bix but she did come to Davenport when Bill and Joan Samuelson were honored with a statue in Bix Plaza on the Quad-City Times property in 1999.
She spent her final years in a nursing home although she continued to be very active.
"She was always a bundle of energy," said her daughter Linda Pranitis, Bill's sister, in an interview with the Hartford Courant. "She had a walker in the last couple years of her life. She'd be whipping around Cedar (Mountain) Commons (where she lived), walking mileage every day. She was famous there. 'There goes Kay.'"
The end finally came on Nov. 20. Bill Rodgers confirmed that her death was "COVID-related.
"That was a bad day, a bad time,'' Rodgers said. "A lot of people had this wretched experience.''
Because she had the virus, Rodgers and his siblings were unable to be with Kay at the time of her passing.
"We were in touch with her and we just did the best we could,'' he said. "She had the runner's fighting spirit.''