There's a lot more to the Quad-City Times Bix 7 than the race. While the StreetFest is gone, Davenport businesses are having block parties downtown and in the Village of East Davenport. Here are the public festivities taking place this weekend, before, during and after the Bix 7: 
Post-race party
Runners will finish the Bix 7 and the Prairie Farms Quick Bix near the Quad-City Times parking lot, home to the Walmart Post-Race party. Runners are invited to celebrate a successful race and enjoy beer, food, drinks and activities.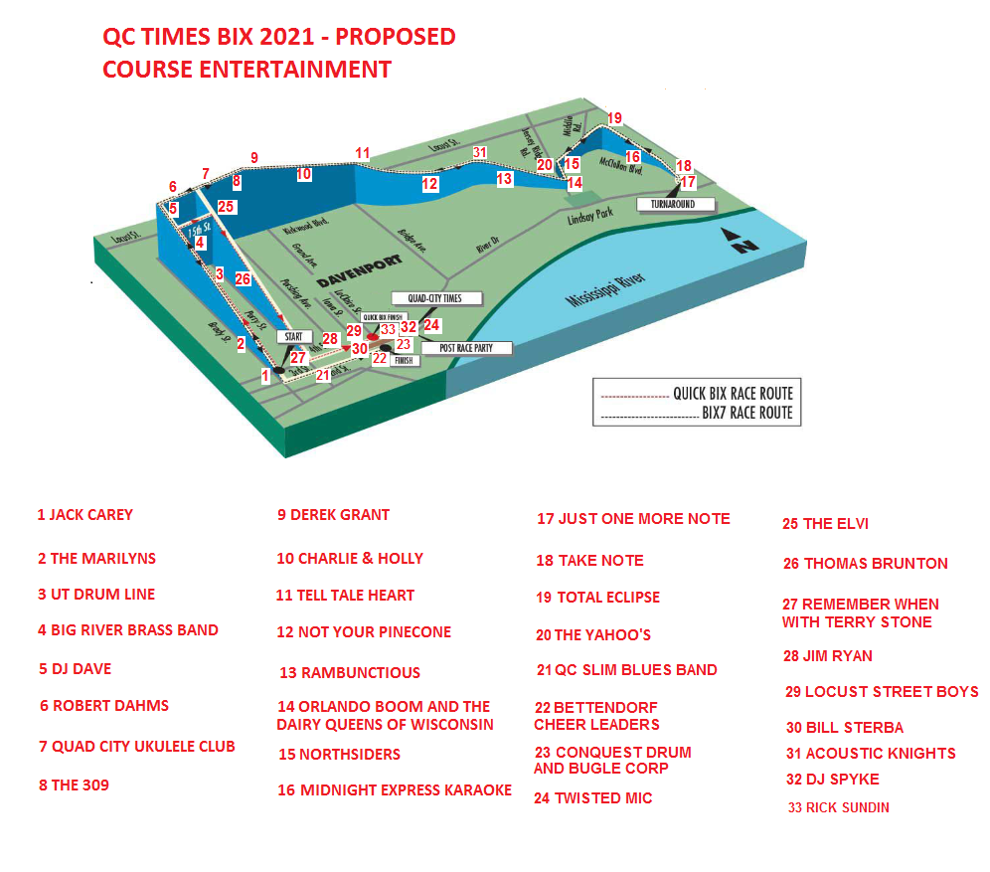 Bix Block Parties
Replacing Street Fest at this year's Bix 7 are the Bix Block Parties, put on by 20 downtown Davenport businesses. There will be five parties across downtown, some on both Friday and Saturday. Information is available at www.downtowndavenport.com/bix-block-parties/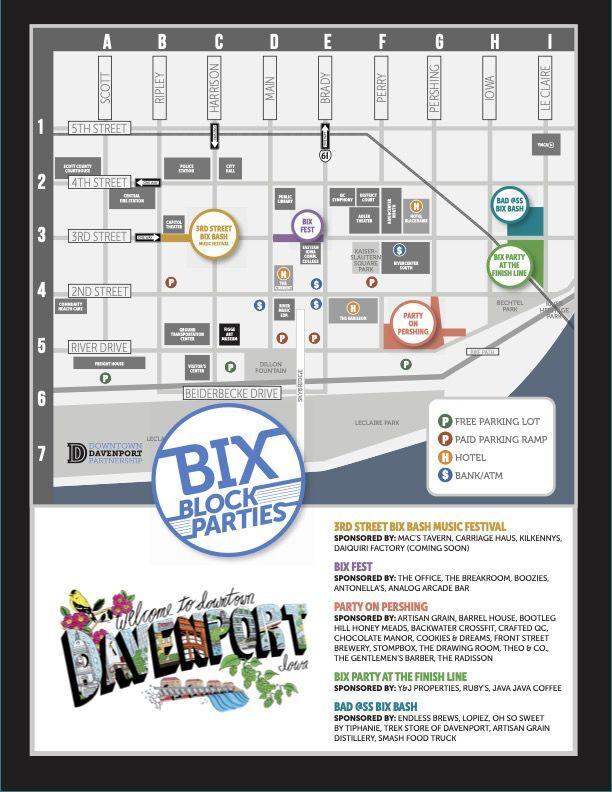 Party on Pershing is from 5-10 p.m. Friday and 9 a.m.-midnight Saturday, at Perry to Iowa streets south of 2nd Street. People can come by and see street performers, live music, local art, play in bounce houses and purchase food and drinks from food trucks.
3rd Street Bix Bash Music Festival will host live music, including dueling pianos, from 6 p.m.-midnight Friday and 5:30 p.m.-1:50 a.m. Saturday on 3rd Street between Ripley and Harrison.
Bix Fest will have outdoor games and entertainment on 3rd Street between Main and Brady streets.
Ruby's Bixest Baddest Block Party will start at 10 a.m. Saturday in the Ruby's parking lot, 429 E Third St. Suite 2. People can enter bags and volleyball tournaments, play outdoor games and try some house-smoked meat.
Bad*ss Bix Bash starts at 8 a.m. Saturday at 320 LeClaire St. with music and giveaways from local businesses. Food trucks will stop by for the party, and visitors can watch the Bix finish line and play lawn games.
The Heights of the Era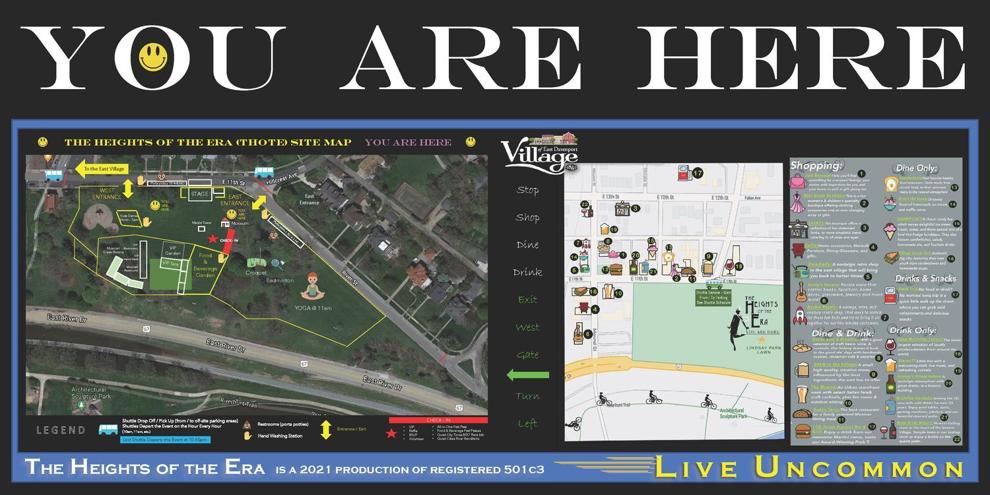 The Heights of the Era will begin at 8 a.m. at the race course turnaround, then move to Lindsay Park, 2200 E 11th St., at 9:30 a.m. Twelve acts will perform in the park until 10:30 p.m. The event is free, and visitors are encouraged to bring their own seating, food and beverages. There will be free brunch and hotdogs for Bix runners with bibs. Outdoor activities will be available, along with a museum showcasing the history of Bix Beiderbecke in the park. Free shuttles will operate all day, taking people back and forth from seven different off-site parking areas. Can't go? Stream the music live on WVIK, 90.3 FM.
Freight House Farmers' Market Bix Family Fun Area 
Music along the Bix route
Thirty-three musicians and groups of all kinds will play along the race course during the Bix. From rock bands to ukulele groups to cheerleaders, they'll keep runners on beat and spectators entertained.