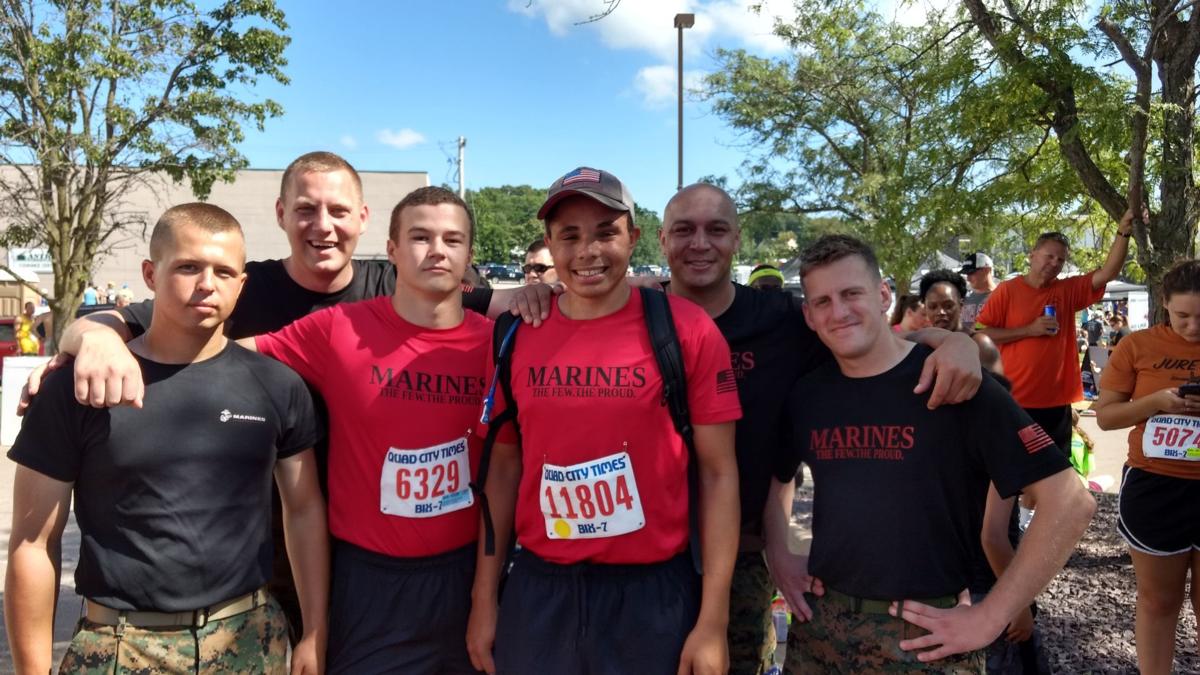 Not all the runners in the Quad-City Times Bix 7 had been preparing for weeks to climb the Brady Street hill and run the seven-mile course.
In fact, a group of U.S. Marine Corps officers representing the military branch's recruiting office in Davenport decided just 45 minutes before the race to join up.
But as Gunnery Sgt. George Walker put it "The Marines are always ready."
So dressed in their camo pants, heavy boots and black Marine shirts, the office staff of Walker, Staff Sgt. Peter VanDyken and Sgt. Eric Kotyk hustled downtown for a last-minute registration and joined in the race.
They were joined by poolees (recruits) Nicholas Jensen, a recent Moline High School graduate, and Tre Melton, who just graduated from Rock Island High School.
Representing the Quad-City Marine Recruiters office, Walker said the cheering crowd along the route "was extremely motivating."
"We definitely felt honored as we ran by."
Van Dyken was pleased with his finish time. "I'd never done it in boots 'n utes (short for utility uniform)," he said.
Next year, Walker said, they all will be back.