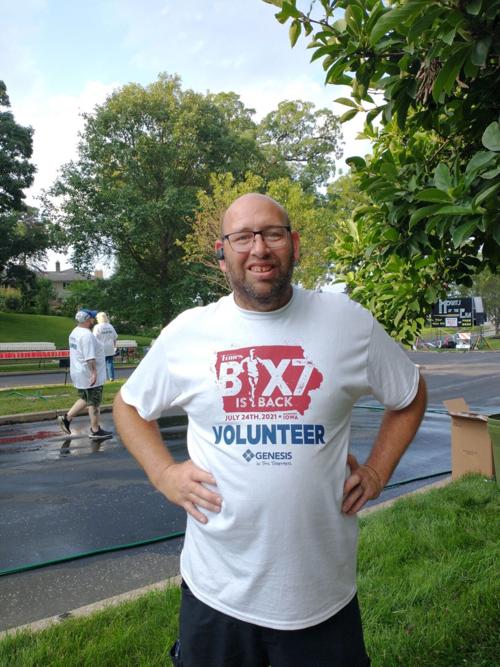 Wayne Mussman was happy to spend his weekend off volunteering at the Quad-City Times Bix 7.
Mussman said he's had to work weekends the last few years and hasn't been able to participate in the event, so now that he has weekends off, he wanted to be part of the day.
Mussman spends a lot of days working out in the sun at a car dealership, and the intense heat Saturday didn't deter him from showing up to help.