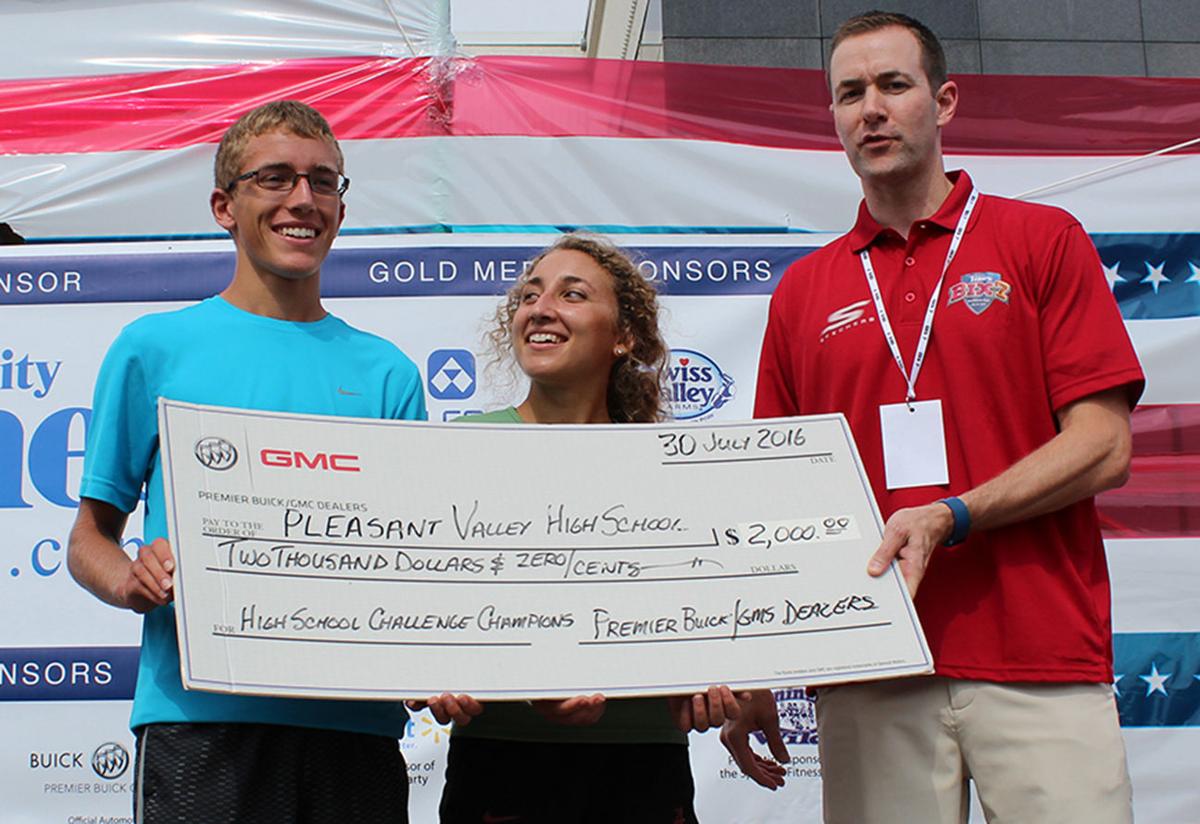 The 46th annual Quad-City Times Bix 7 will be held on a virtual basis this summer, but that doesn't mean there won't still be a competitive aspect to the race.
Bix 7 officials announced Friday that people entering the iconic road race still will be able to compete in two categories.
The long-running High School Challenge still will be staged with high school-age runners competing to win prize money for their schools, and the Bix 7 also will serve as the Road Runner's Club of America state championship race for 7 miles.
The competitions are made possible by relatively new technology that allows runners to certify their own times using Strava, Garmin or other timing apps that incorporate GPS systems.
Race director Michelle Juehring admitted that even she wasn't fully aware of what was possible technologically until recently.
"That's why we've added the competitive component after we launched the virtual race," she said.
"The whole endurance industry has shifted so quickly and updates are coming as we're going. We wanted to make sure things had been tested before we said 'Hey, we can do this.'"
She admitted it's still possible to cheat and submit a faster time this way, which is why the phrase "sportsmanship and friendly competition" appears in the race's news release.
"But we're finding other races are doing it this way as well and it has worked well so we're going to try it," Juehring said.
All people entering this year's Bix 7 can do their own race at a site of their choosing any time between July 1 and July 25. Rather than navigating the hills of Brady Street, Kirkwood Boulevard and McClellan Boulevard, as they normally would on the final Saturday in July, they can run their own race on a sidewalk, treadmill, trail, track, living room or even at another race.
After doing so, they can submit their time to the Bix results page.
"People can run it as many times as they want but you can only upload one time," Juehring said.
In the High School Challenge, the fastest male and female high school runners — including recently graduated seniors — from Iowa or Illinois will earn $1,000 for their school, presented by the Premier Buick GMC Dealers. Since the money goes to the school, the competition will not affect participants' athletic eligibility.
The RRCA state championships are an all-comers competition. Age-group winners are not required to be a member of an RRCA club or even be a resident of Iowa or the United States. Male and female winners will be crowned in four divisions: Overall, 40 and over (Masters), 50 and over (Grand Masters) and 60 and over (Senior Masters).
Juehring said entries for the Bix 7 continue to flow in on a steady basis despite the fact that the race will be held on a virtual basis because of the COVID-19 pandemic.
"We're still getting a lot of people who have not done the Bix before saying 'Hey, I can do it now,'" she said. "We're excited. We're getting a lot of loyal runners but we're getting some new folks, too. It's turning into something even better. It was good to start with but we're getting really good vibes."
PHOTOS: Before the start of the 2019 Quad-City Times BIX7
072819-BIX7-KS-001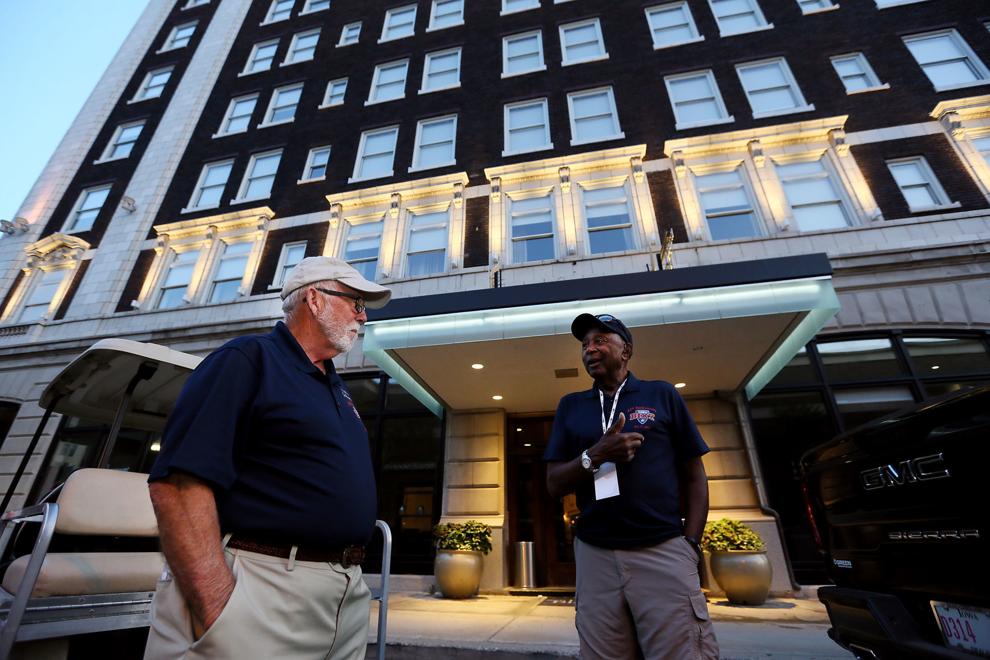 072819-BIX7-KS-002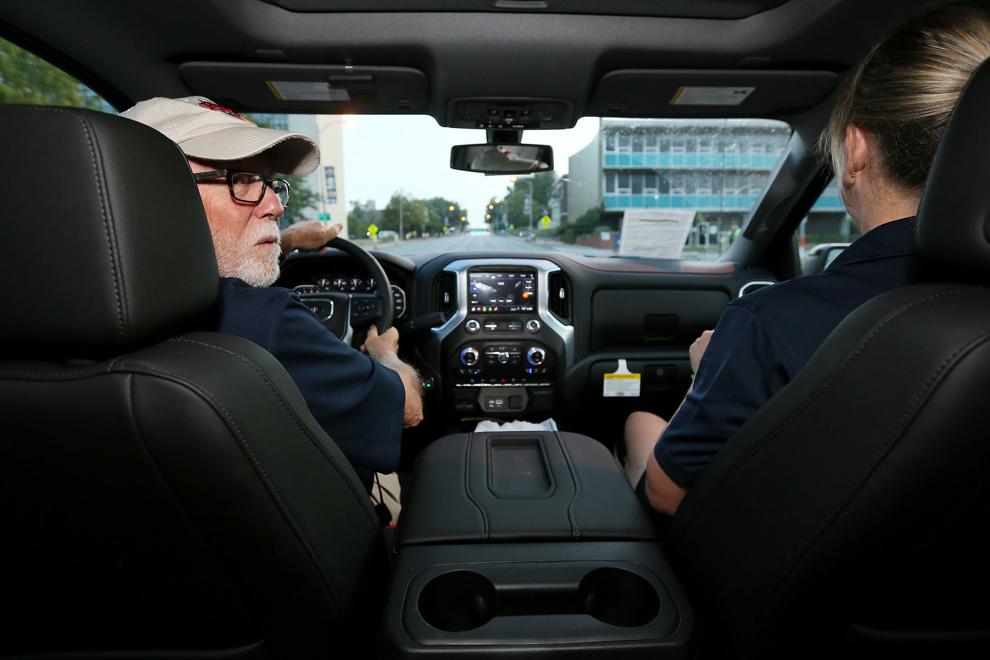 072819-BIX7-KS-003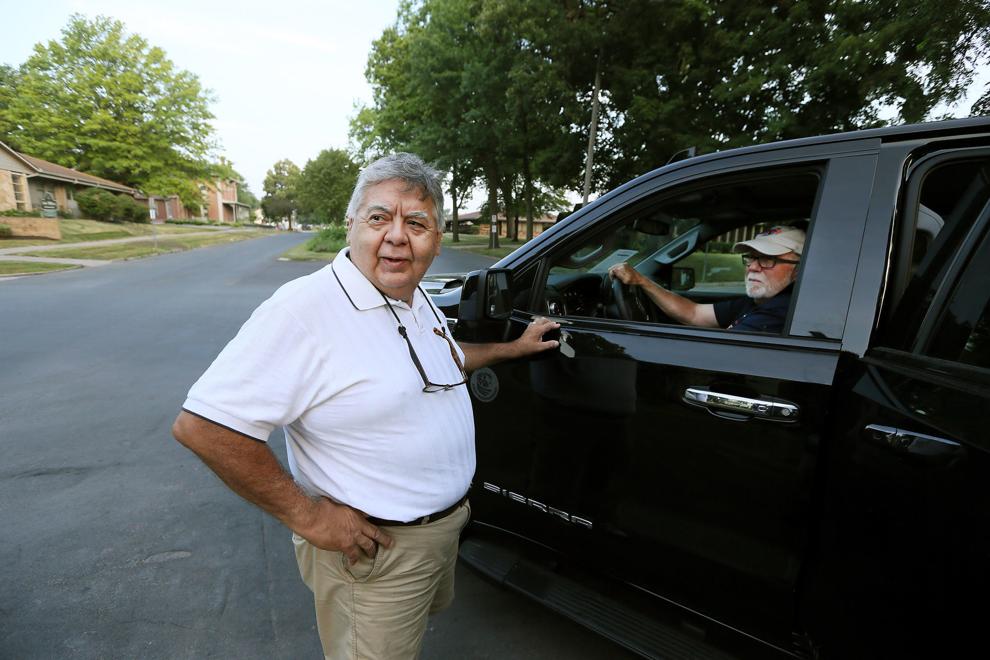 072819-BIX7-KS-004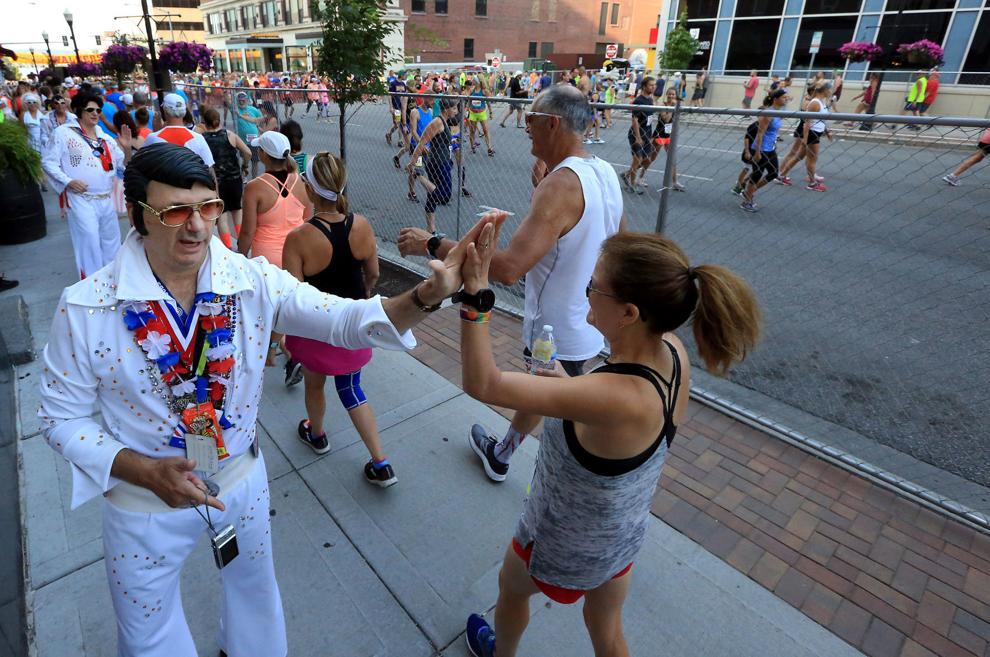 072819-BIX7-KS-005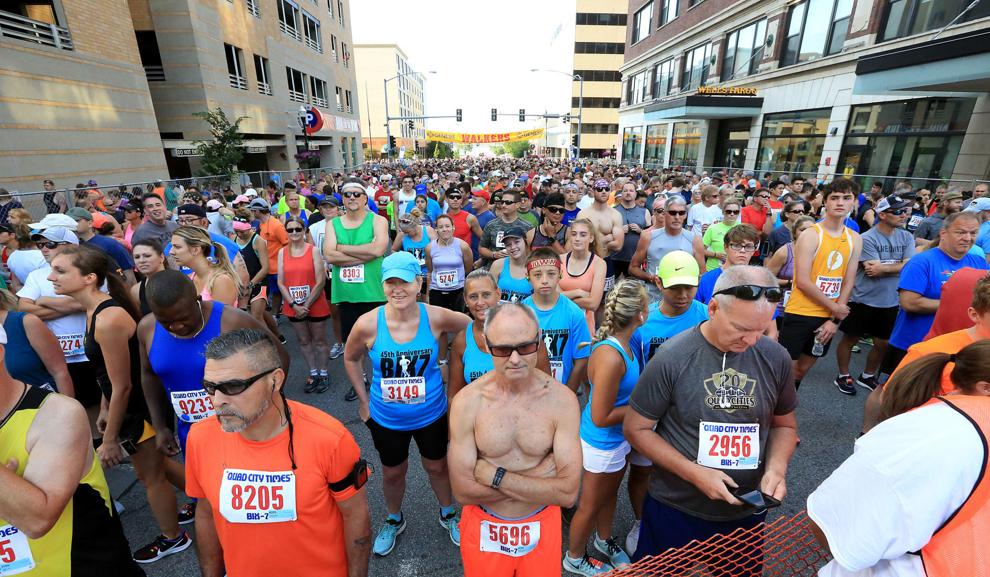 072819-BIX7-KS-006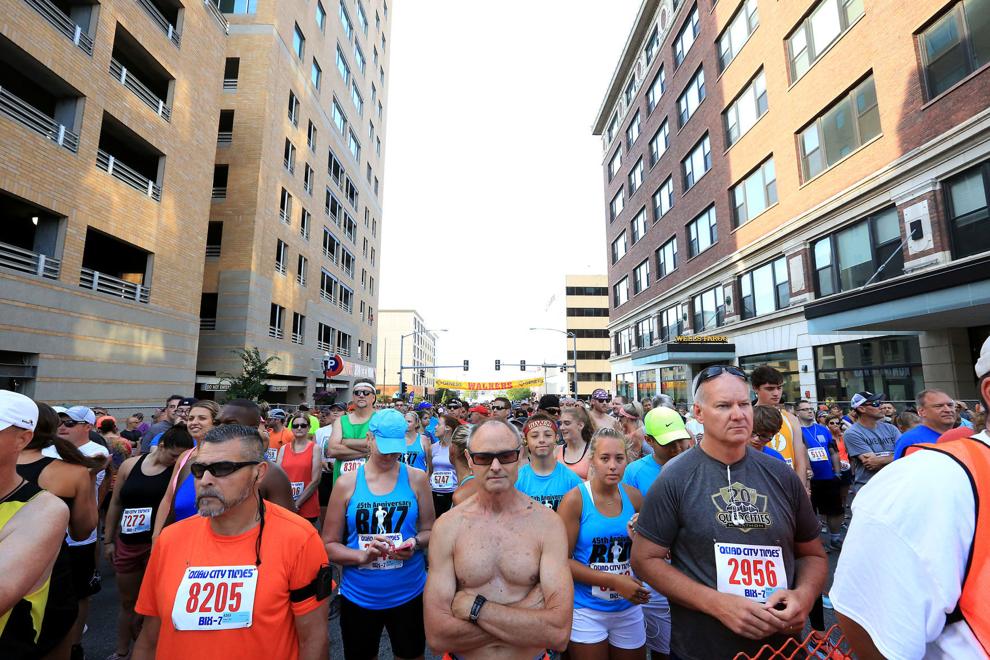 072819-BIX7-KS-007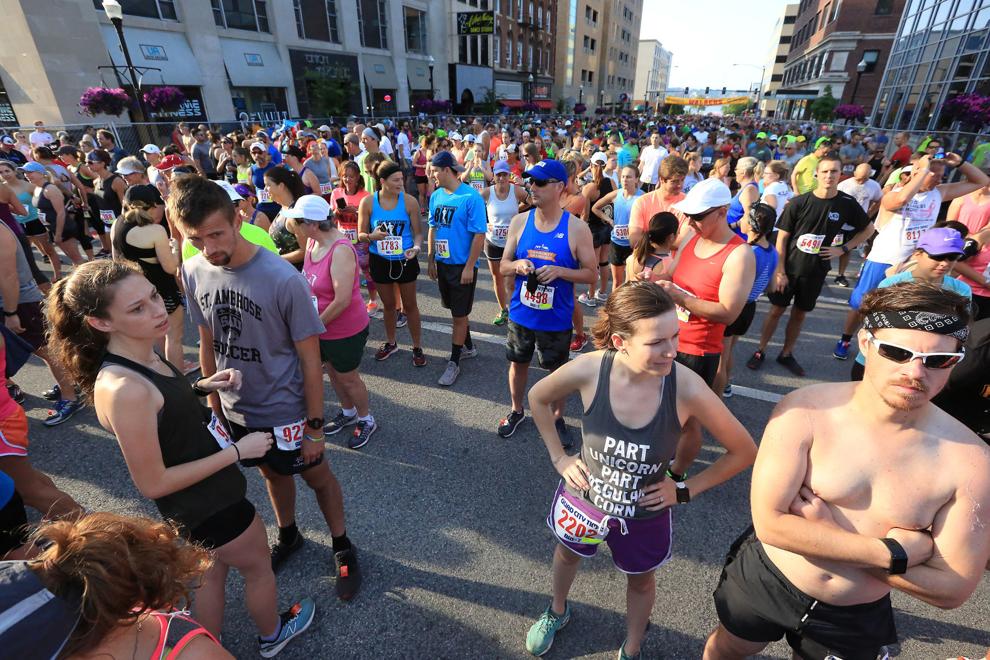 072819-BIX7-KS-008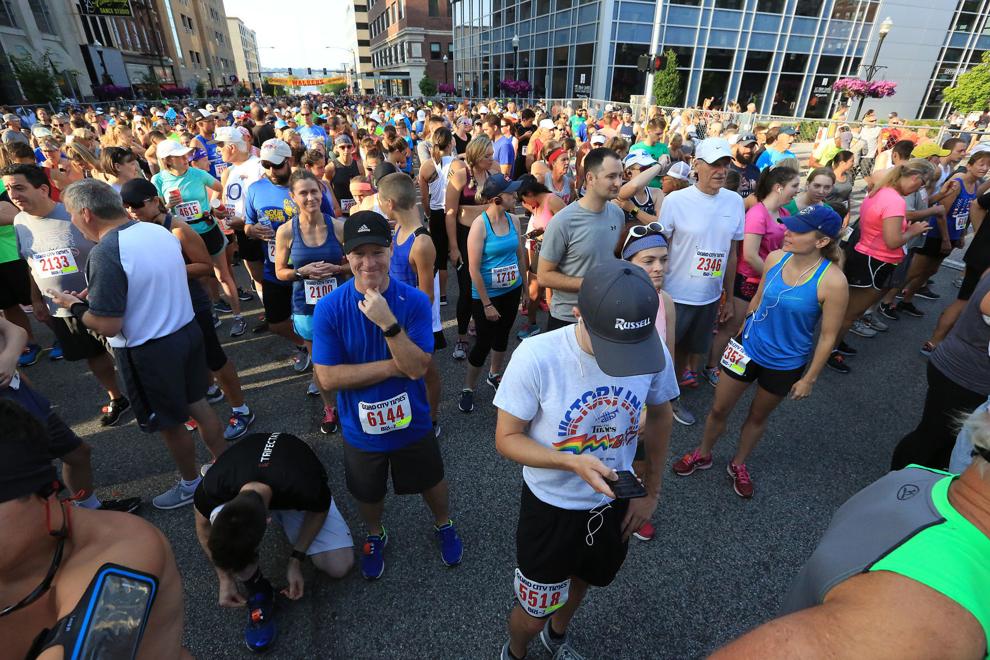 072819-BIX7-KS-009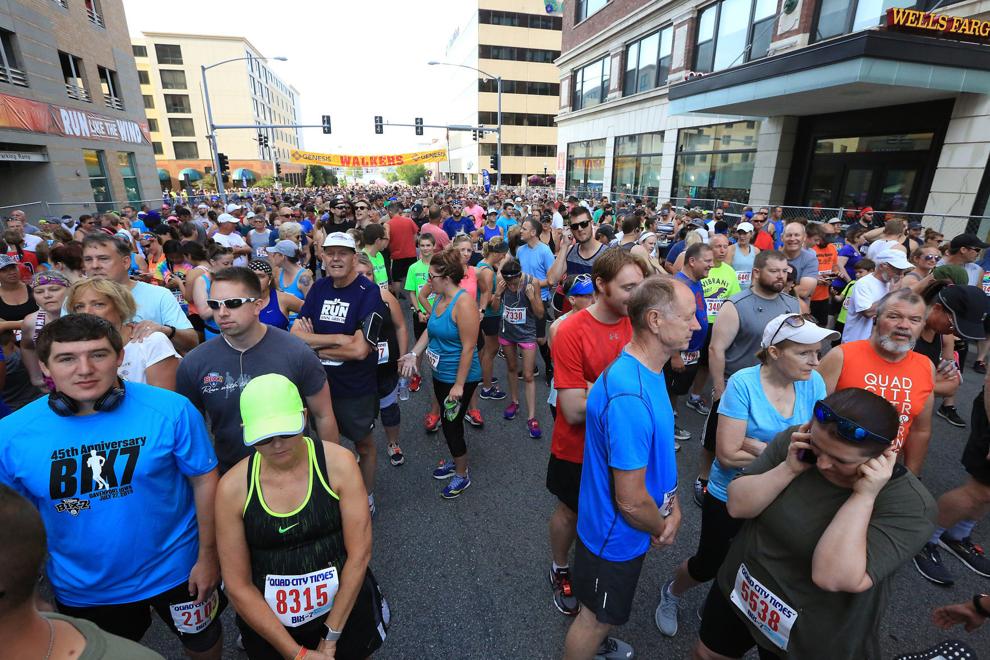 072819-BIX7-KS-010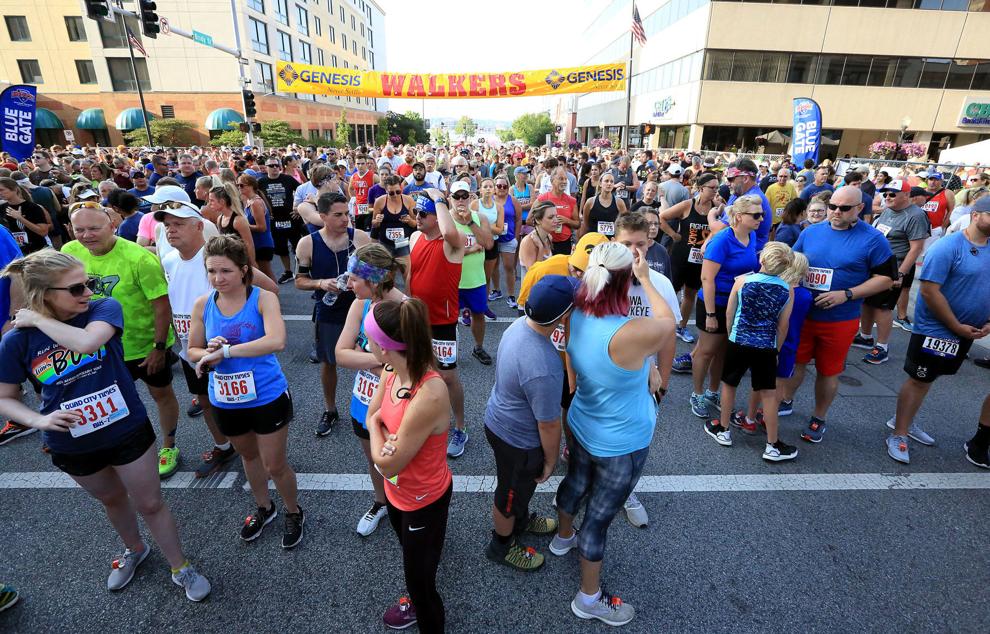 072819-BIX7-KS-011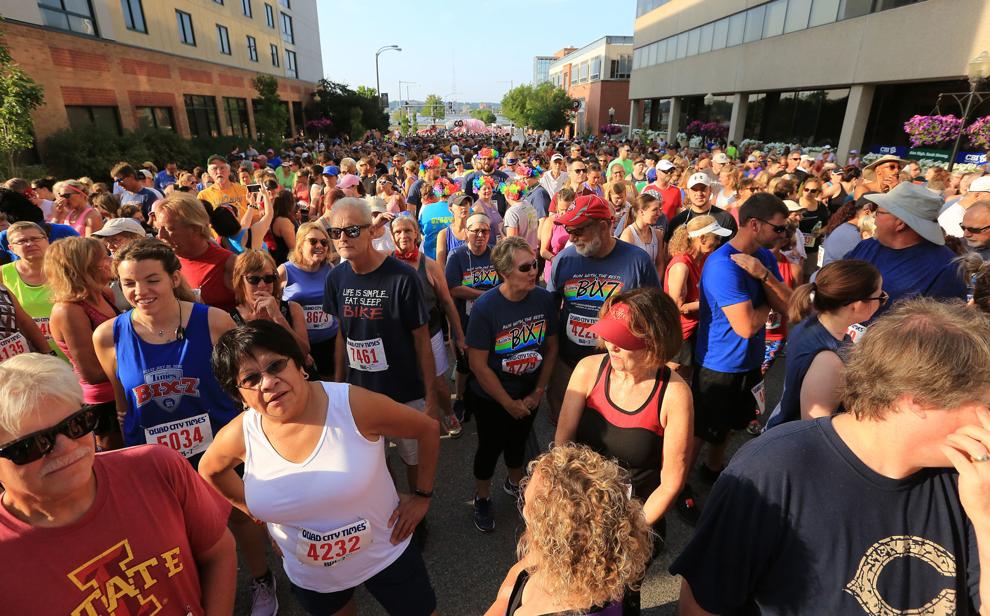 072819-BIX7-KS-012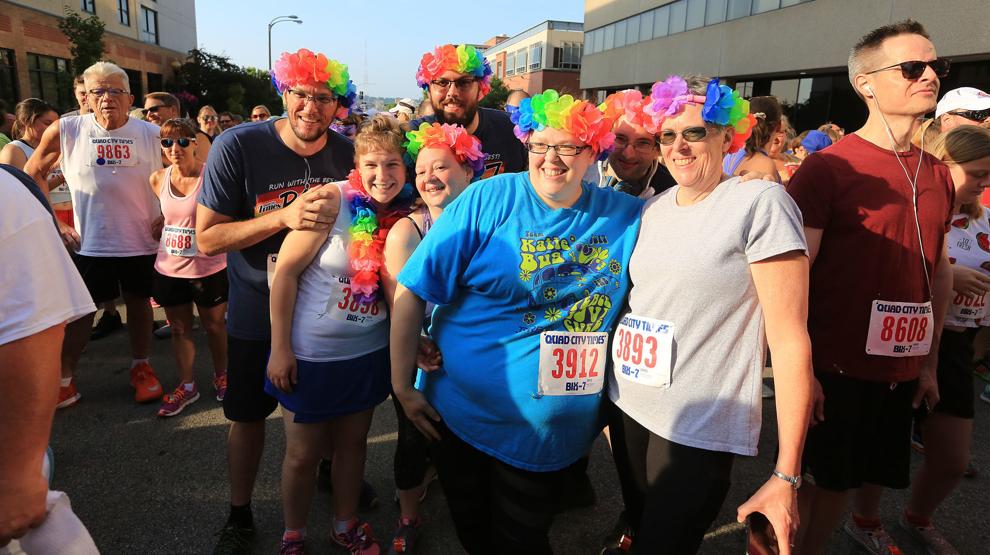 072819-BIX7-KS-013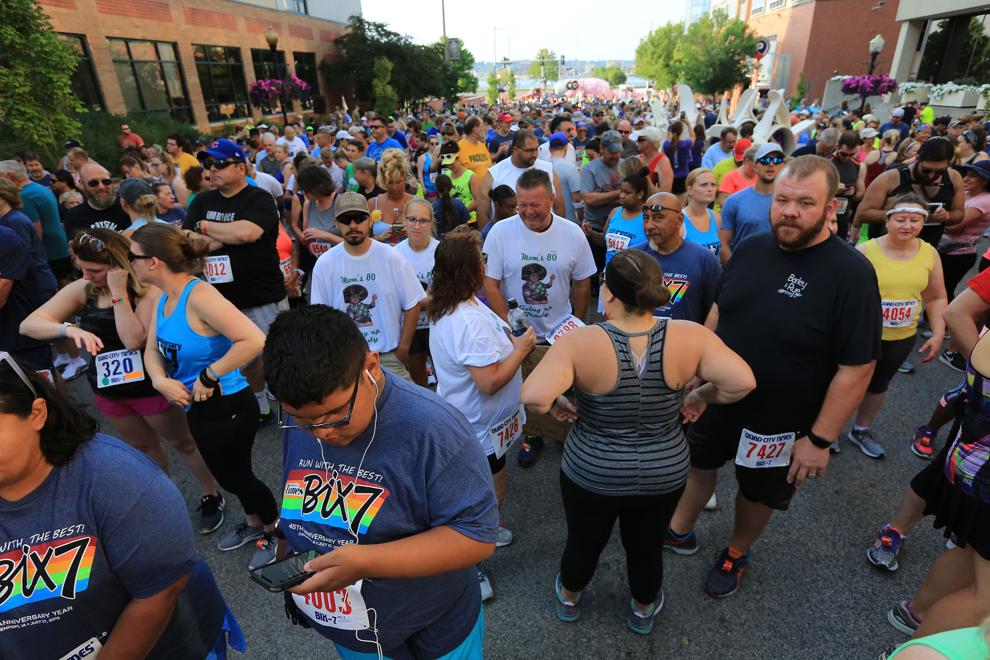 072819-BIX7-KS-014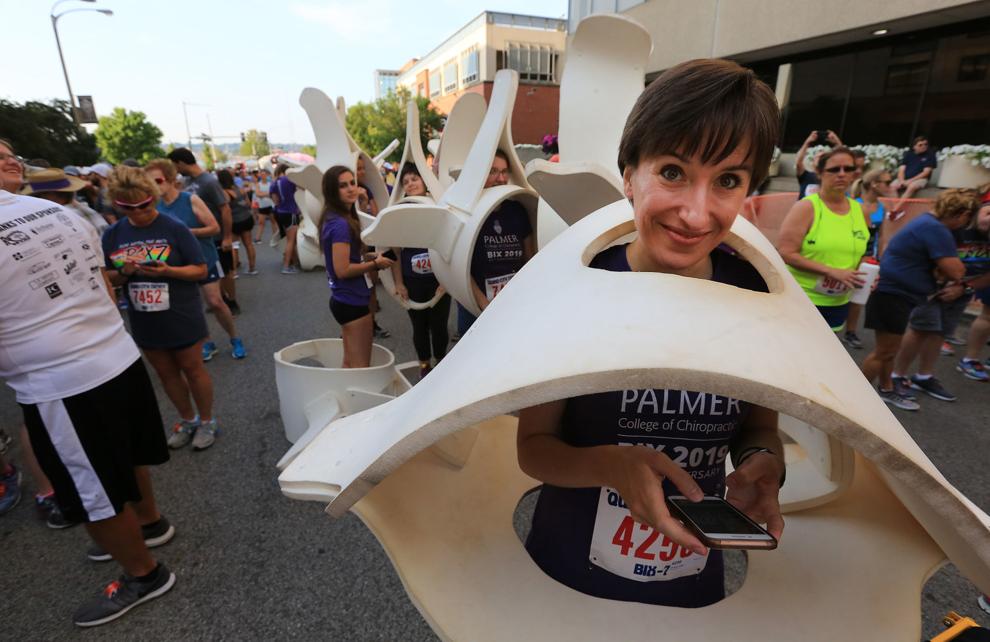 072819-BIX7-KS-015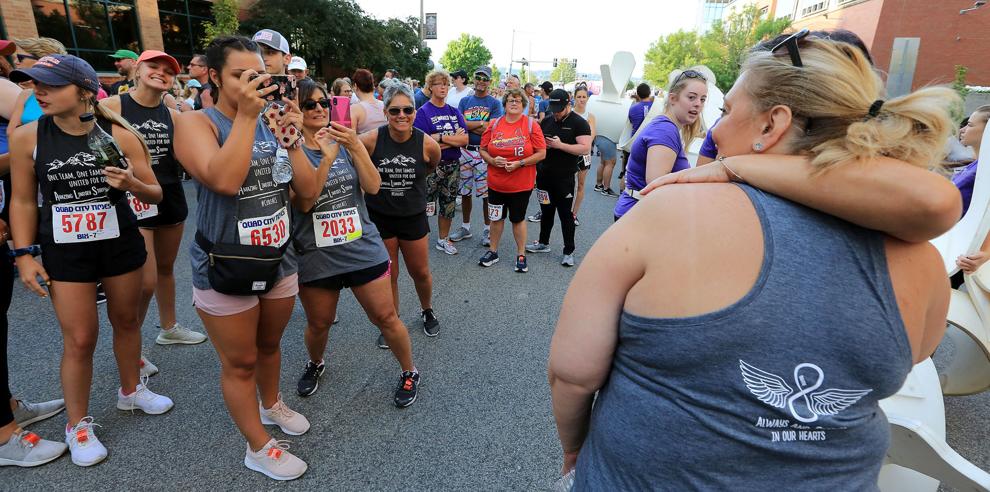 072819-BIX7-KS-016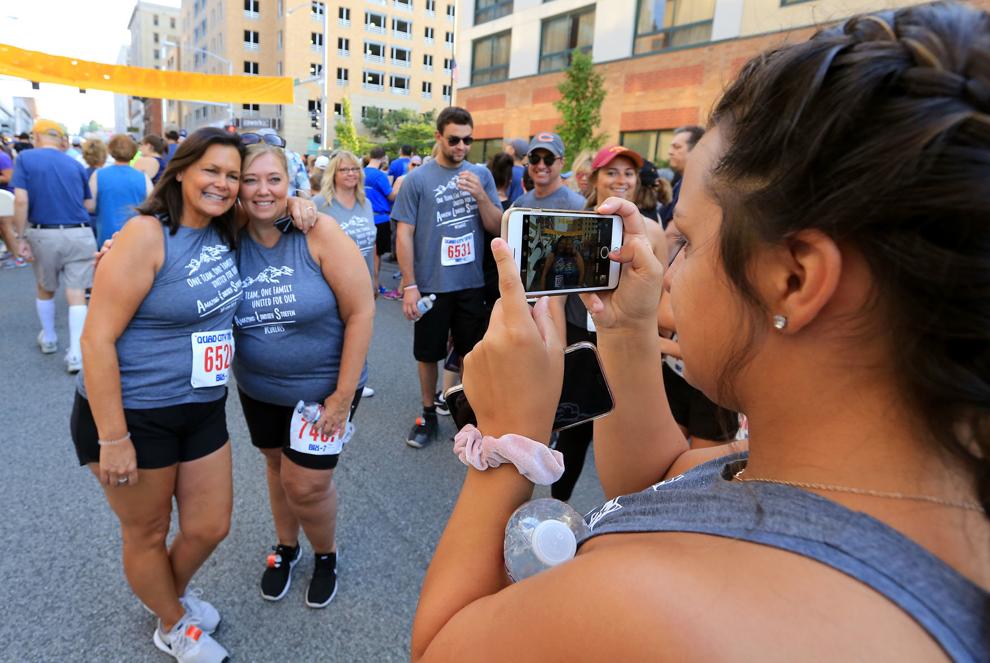 072819-BIX7-KS-017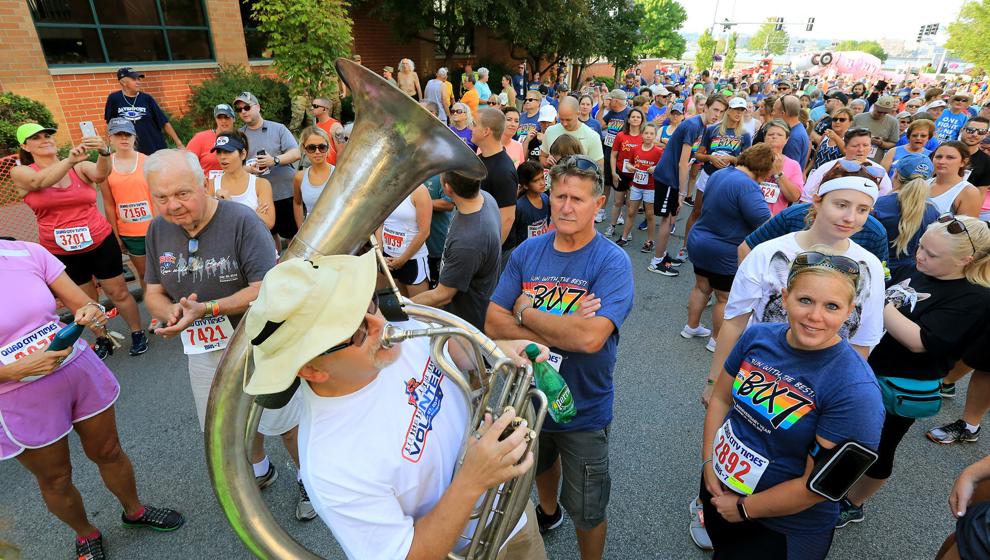 072819-BIX7-KS-018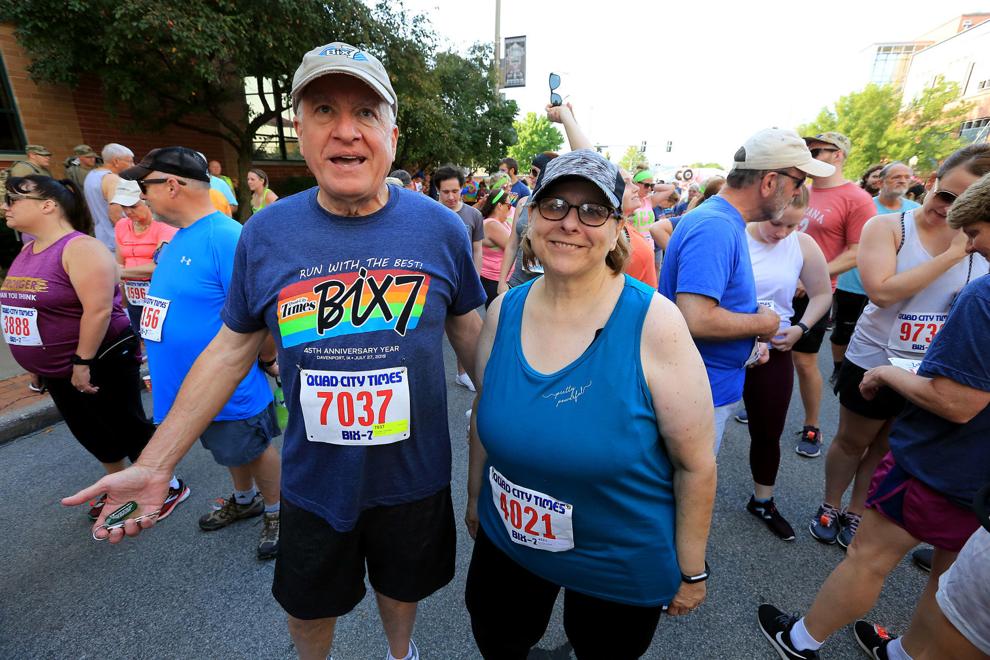 072819-BIX7-KS-019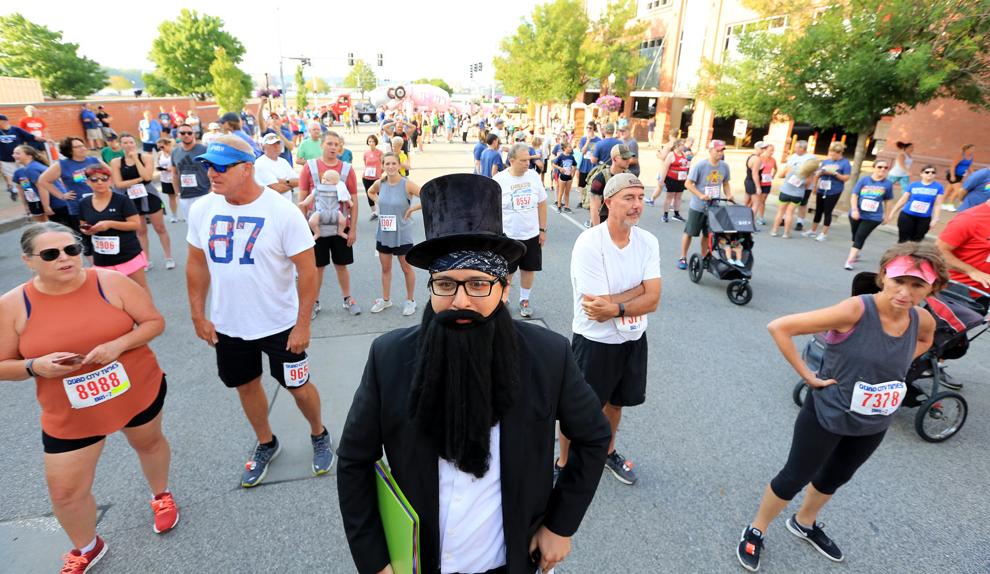 072819-BIX7-KS-020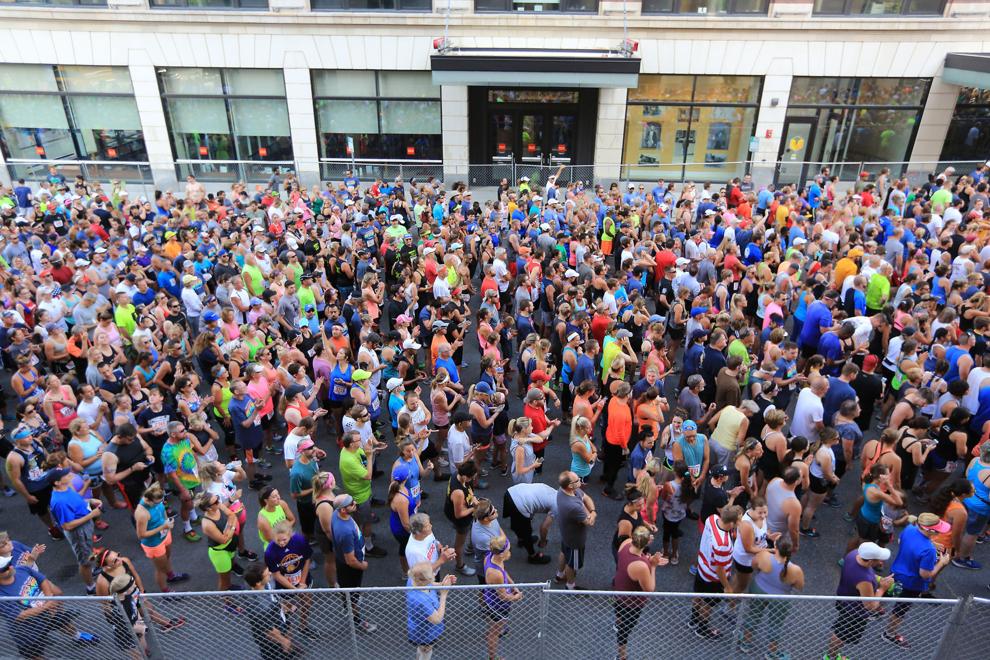 072819-BIX7-KS-021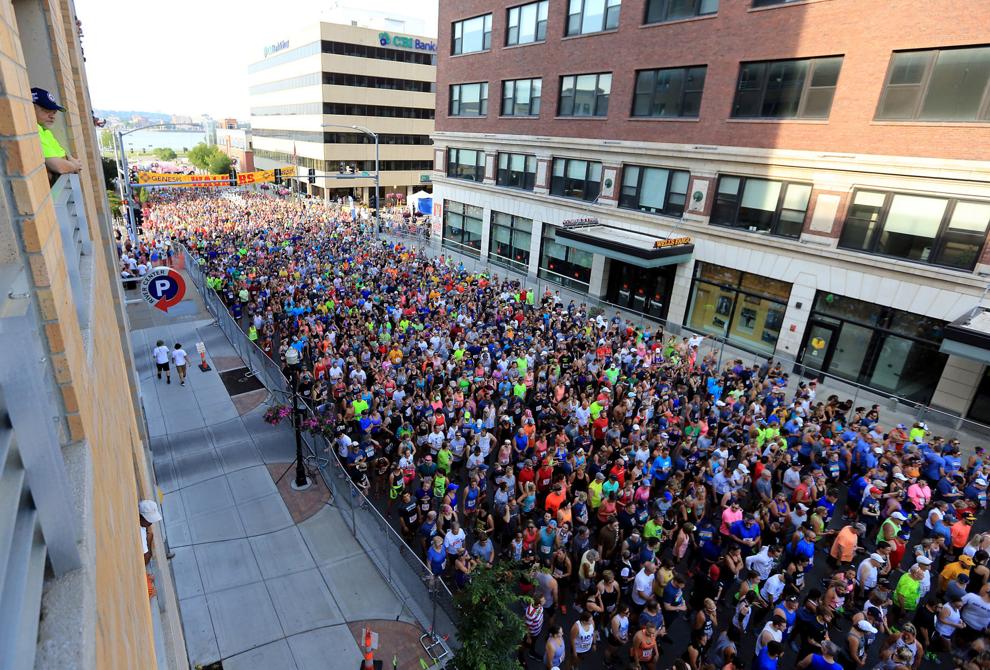 072819-BIX7-KS-022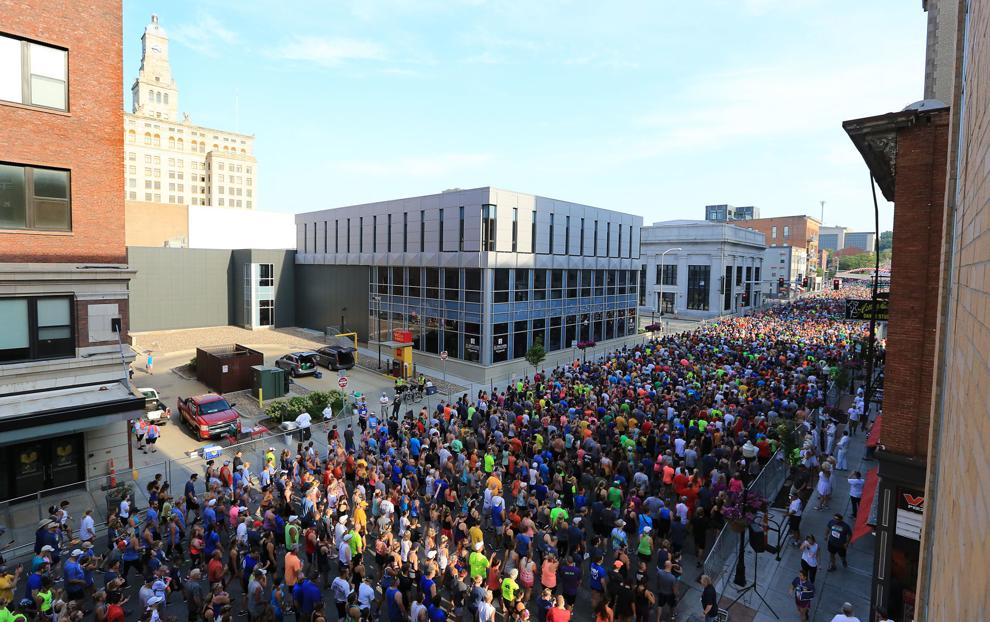 072819-BIX7-KS-023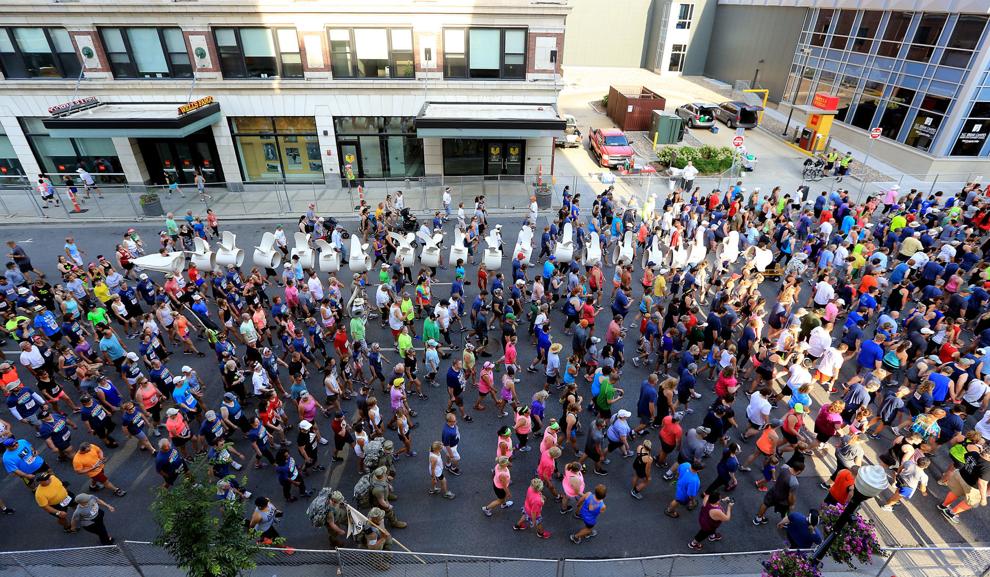 072819-BIX7-KS-024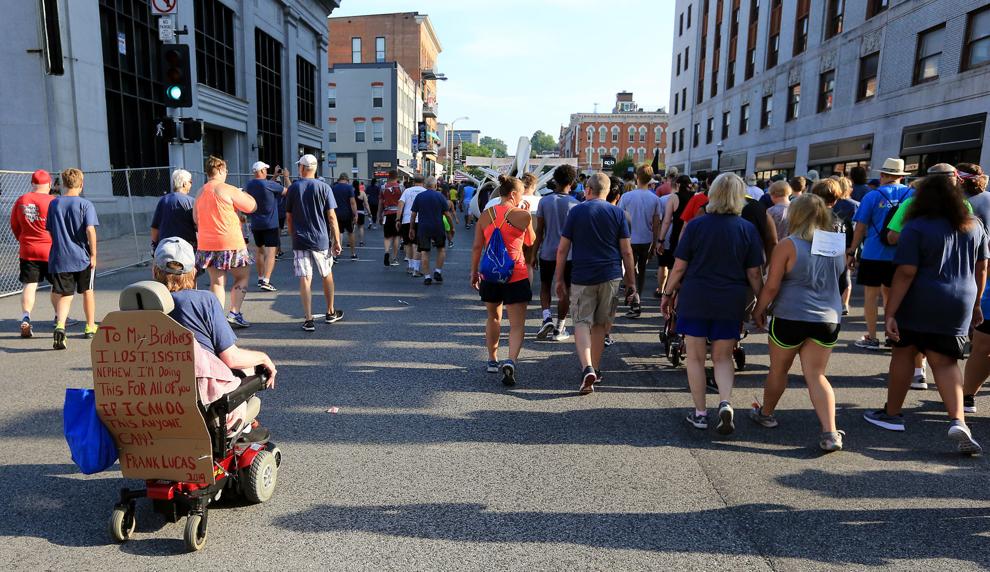 072819-BIX7-KS-025
072819-BIX7-KS-026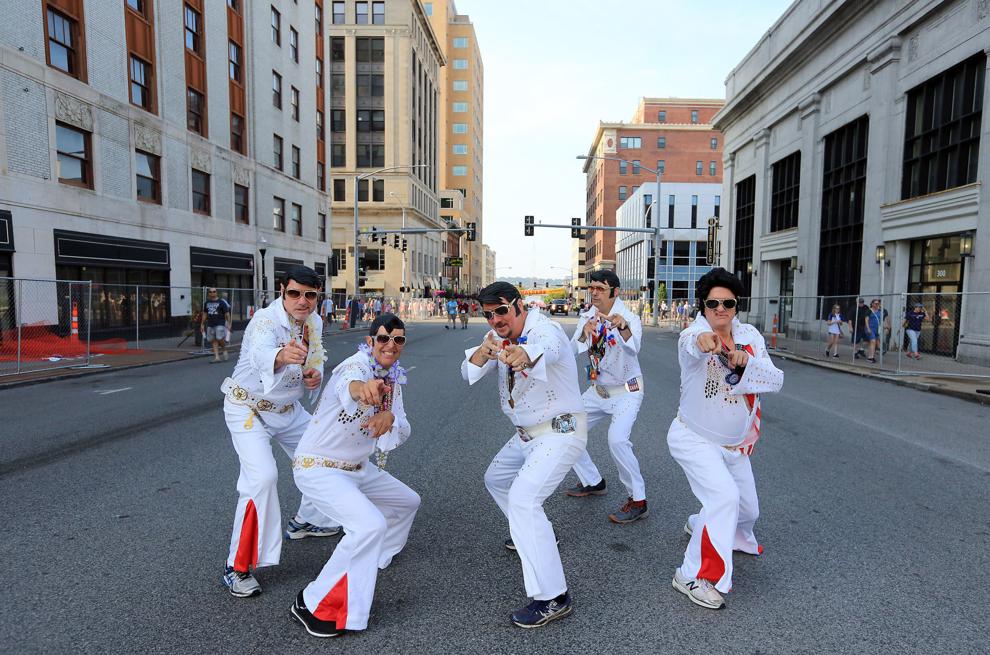 072819-BIX7-KS-027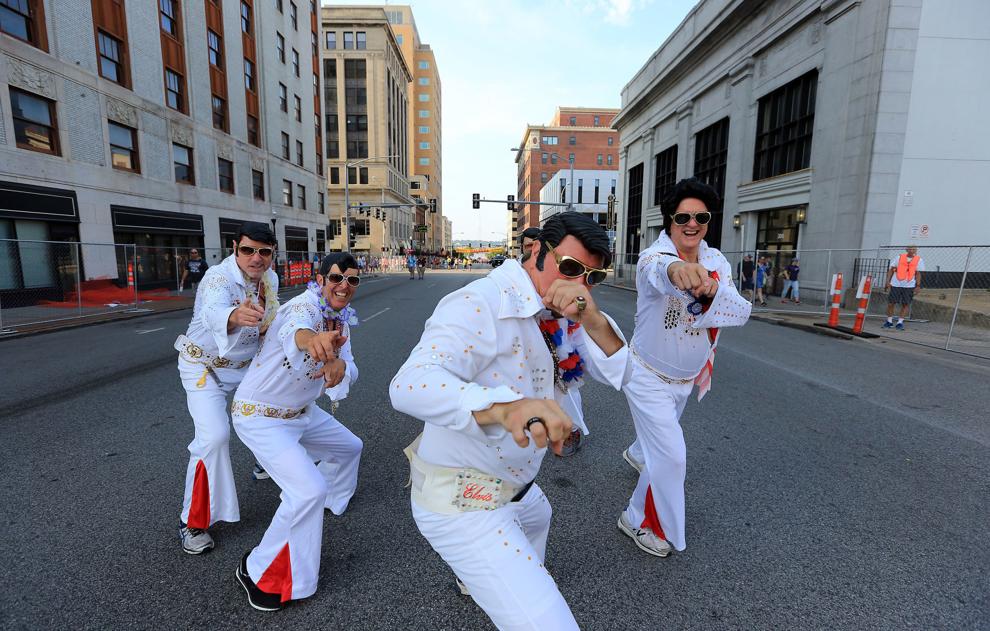 072819-BIX7-KS-028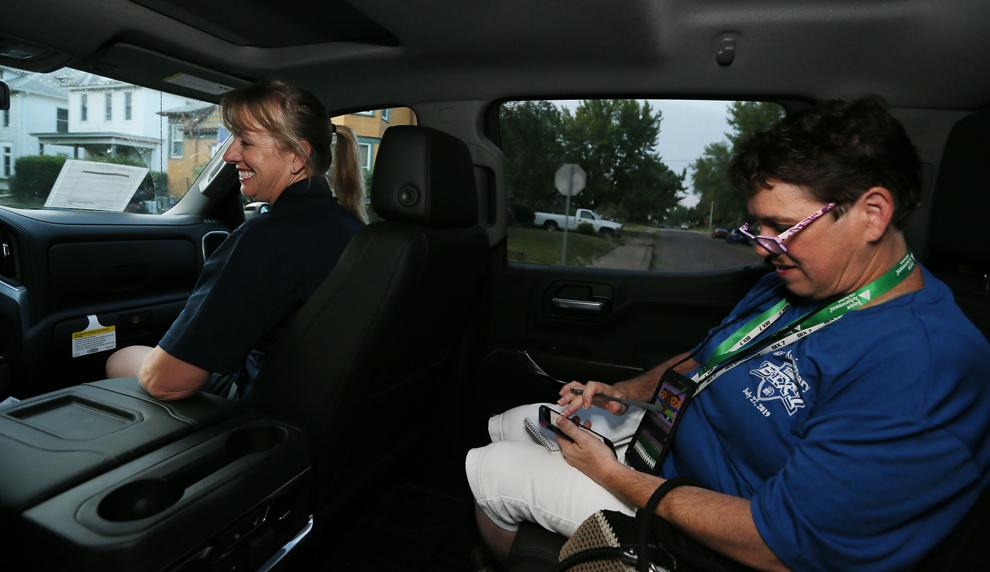 072819-BIX7-KS-029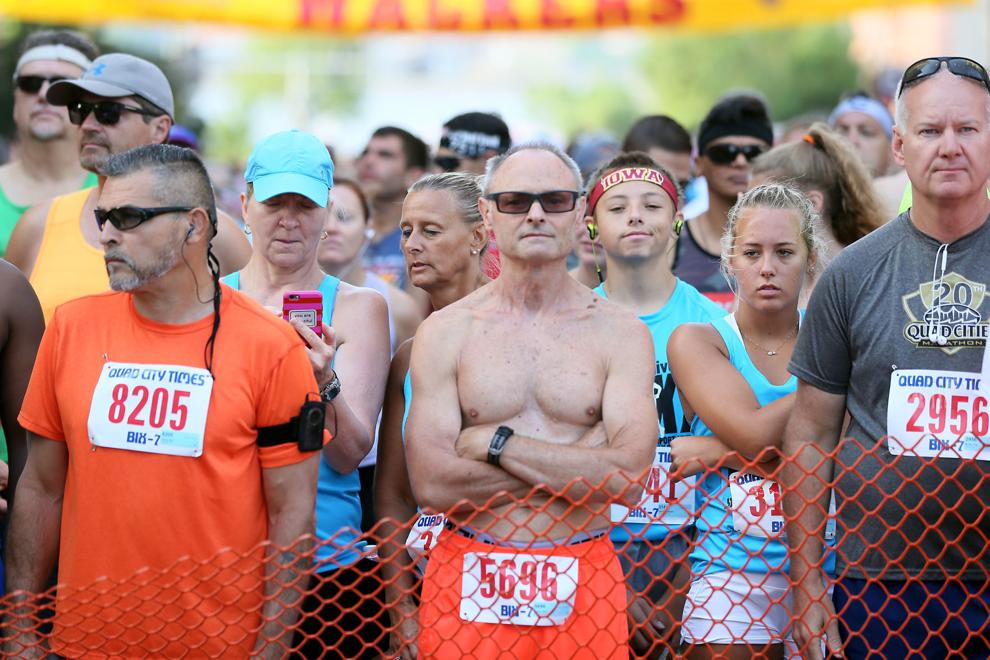 072819-BIX7-KS-030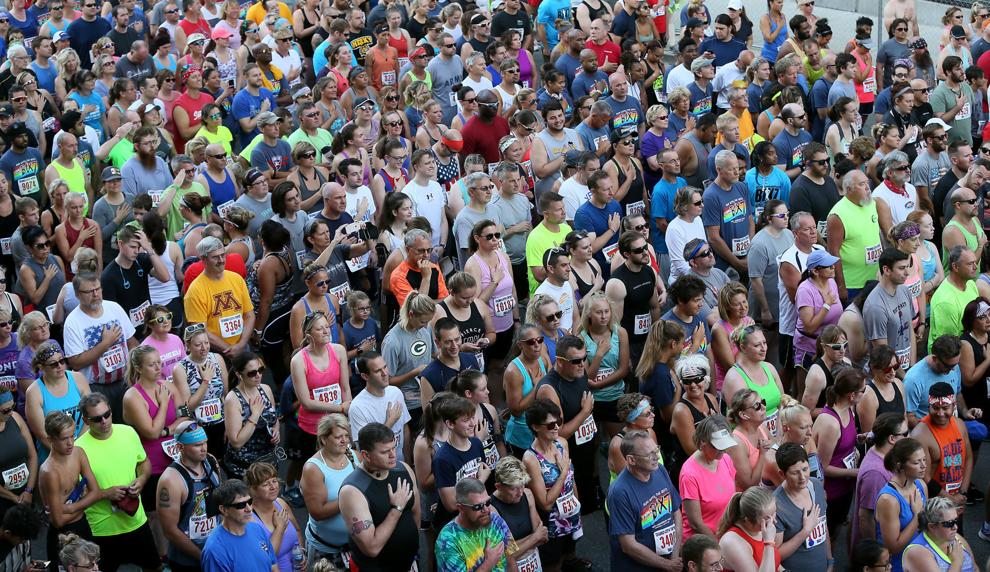 072819-BIX7-KS-031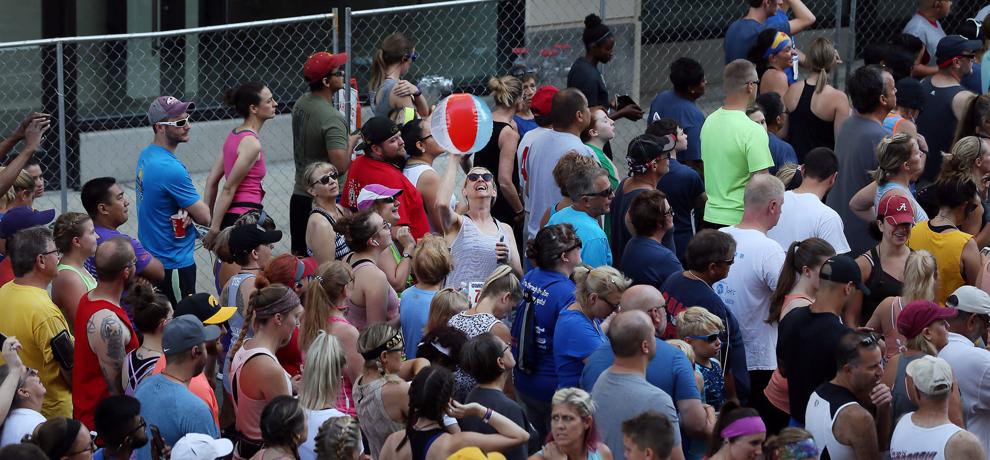 072819-BIX7-KS-032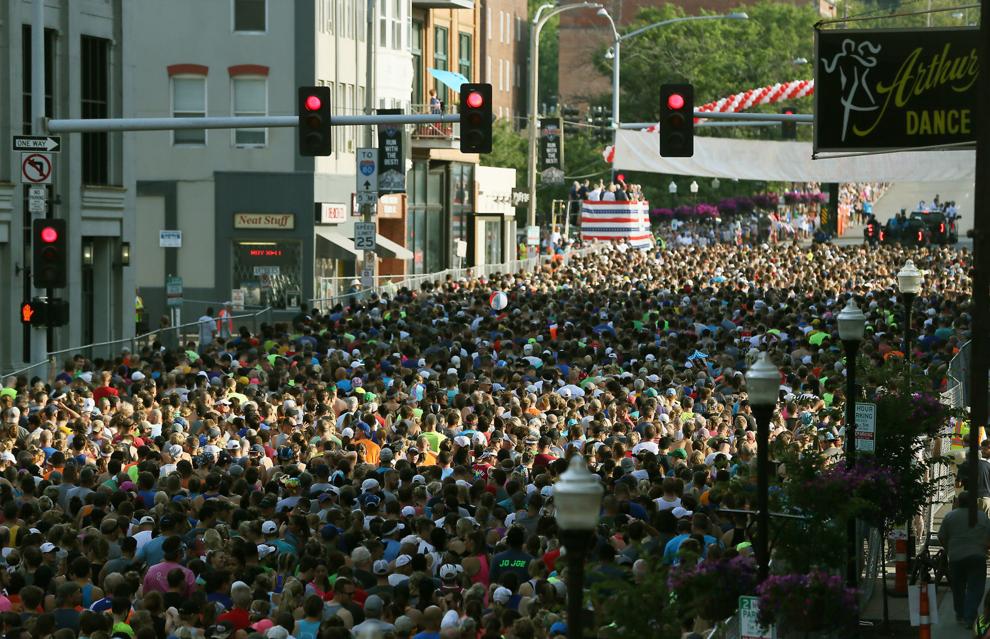 072819-BIX7-KS-033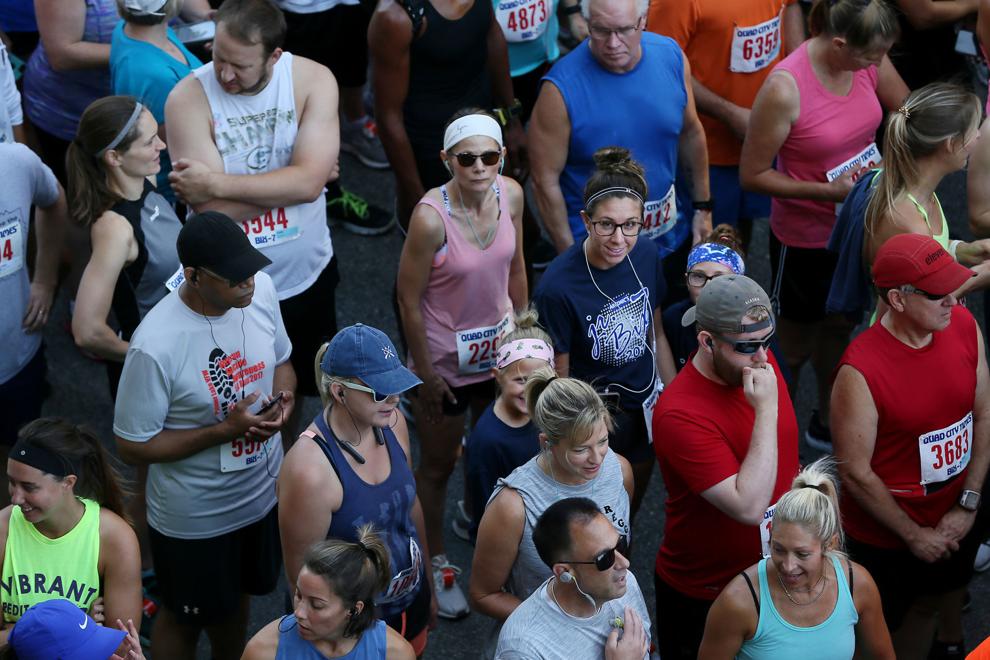 072819-BIX7-KS-034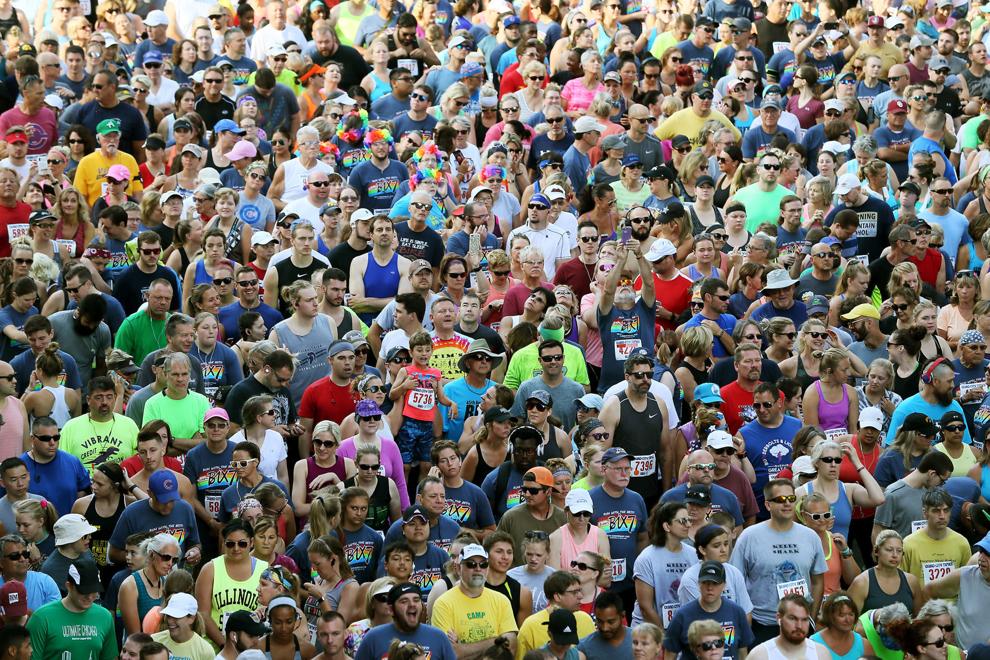 072819-BIX7-KS-035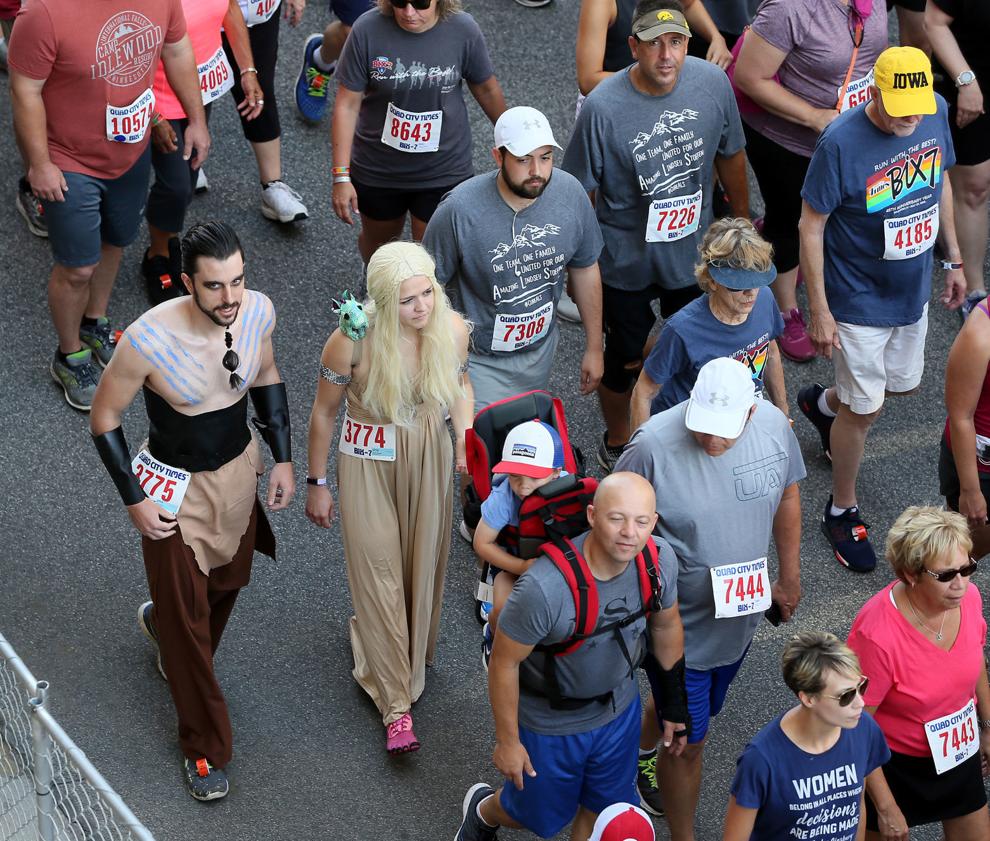 072819-BIX7-KS-036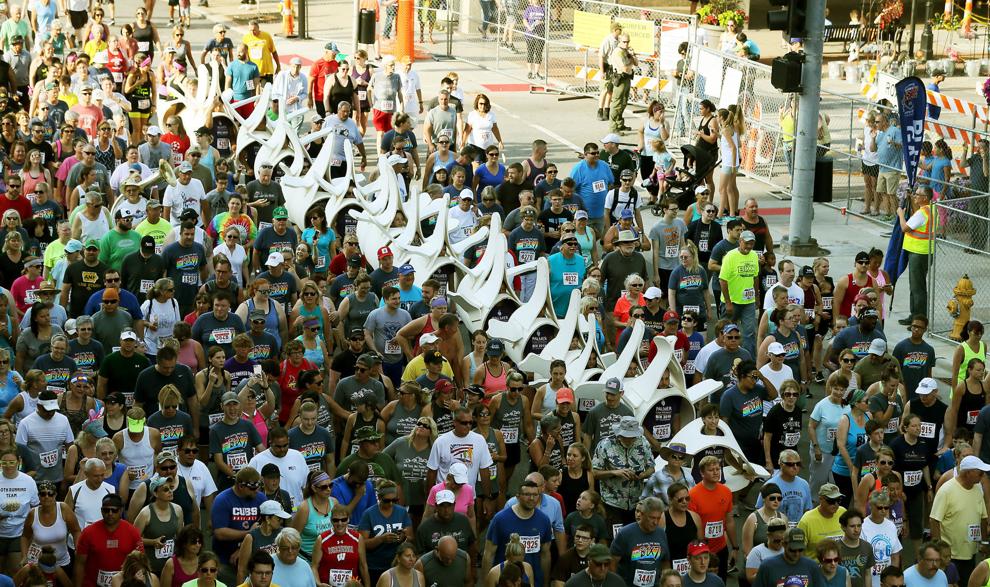 072819-BIX7-KS-037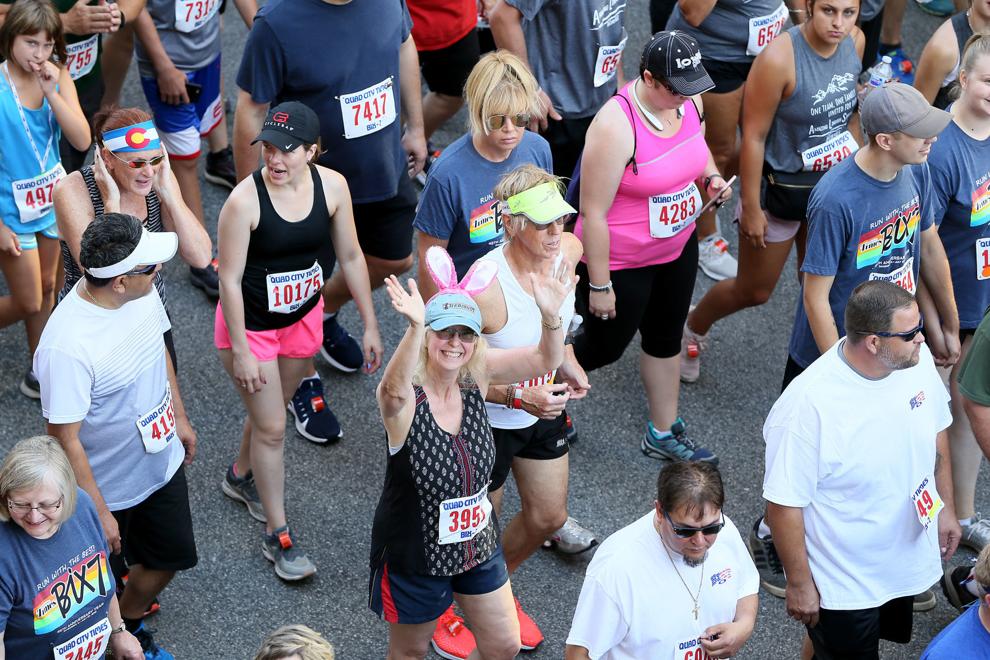 072819-BIX7-KS-038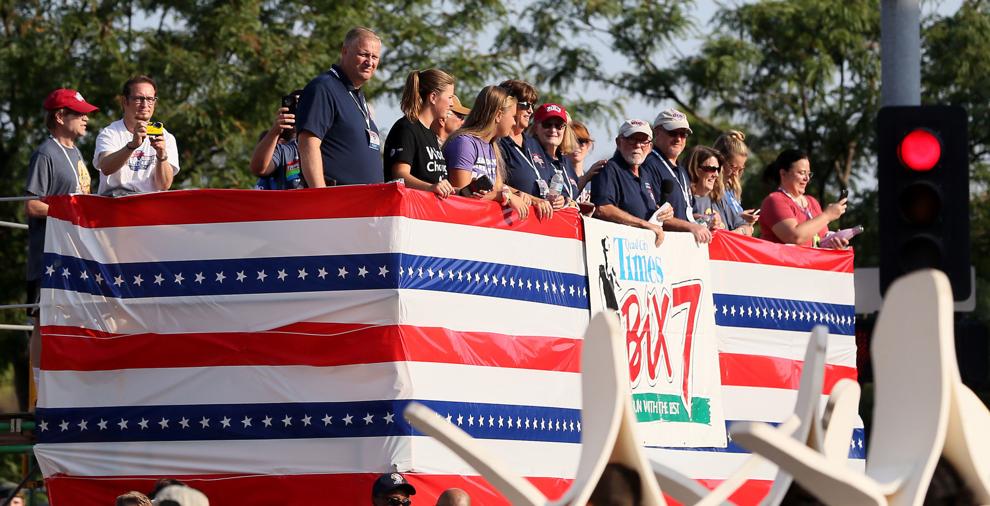 072819-BIX7-KS-039