On the 100th anniversary of the signing of the Armistice that ended World War I, dozens of people gathered at the Rock Island Arsenal National Cemetery Sunday to commemorate Veterans Day and pay respect to those who have served in the Armed Forces.
Sgt. Jim Bell, a member of the Vietnam Veterans of America, opened the ceremony with the national anthem, inviting the crowd to sing along. 
Keynote speaker Col. Stephen Marr, U.S. Army garrison commander, said the annual holiday held special meaning since it fell on the same date World War I ended. 
"I cannot think of a better place to be at this moment on the 100th anniversary of the end of World War I than here at one of our national cemeteries," Marr said. "These are special places. To see rows and rows of white granite headstones representing our fallen soldiers who have gone before us, it is certainly a privilege to stand before you this afternoon on Veterans Day, a day on which we honor those who have served our nation's great history across all services. 
"It is a day born of bloodshed from the First World War, and a day that has come to represent so much more to generations of the fallen. It is also a day we share with many of our closest allies. Those countries have stood shoulder to shoulder with us through some of the darkest moments in history."
Marr said Veterans Day serves as a reminder of the important missions Americans have to build upon the foundations established by so many.
It was originally called Armistice Day, but the holiday's name was changed to Veterans Day by President Dwight D. Eisenhower in 1954.
The crowd stood silent as Marr and cemetery director Susan Jehlen laid a wreath at the foot of the American flag, followed by a 21-gun rifle volley, which echoed across the cemetery in the brisk November weather.
The playing of taps by Vietnam Veterans of America Chapter 299 member Dennis Johnson concluded the ceremony. 
Register for more free articles
Stay logged in to skip the surveys
Vietnam War veteran Alan Grimme, 68, attended the ceremony with his daughter, Air Force tech Sgt. Erin Grimme, 37, and her husband, Ron Martel, 50, a U.S. Army veteran. 
"Today, I feel it was of equal importance to give back to others," Erin Grimme said. "This seemed like the appropriate thing to do."
Martel worked as a Army Medevac flight medic for 12 years, serving in Germany and Kosovo. He said Veterans Day is a very emotional day for him. 
"Being a Medevac, a lot of times I've carried these (soldiers), and you never get to see the end of it. So, it's very emotional to come back," Martel said. "Our service doesn't stop just because we exit the military. I think we have a duty and honor to all who lay here in the cemetery, to continue to honor them. 
"I think we'd be a much better country if we all remembered (veterans) gave us the right to open our mouths; they gave us the right to protest; they gave us the right to disagree. You can't do that in many other countries, but you can do that here. That's why it's important to me."
Marr said the current generation of armed forces is fortunate that the public is grateful for their service. 
"When we came back from Iraq and Afghanistan, we came back to cheers and people thanking you as you walked through the airport," Marr said. "There is not a day that goes by here, walking around the Quad-Cities, that I don't get thanked for my service. 
"With that support comes an obligation. There is nothing that entitles us to the thank-yous and the well-wishes that we receive. That obligation is to return something to the community. We are forever grateful for the support we get."
Veterans Day ceremonies at the Rock Island National Cemetery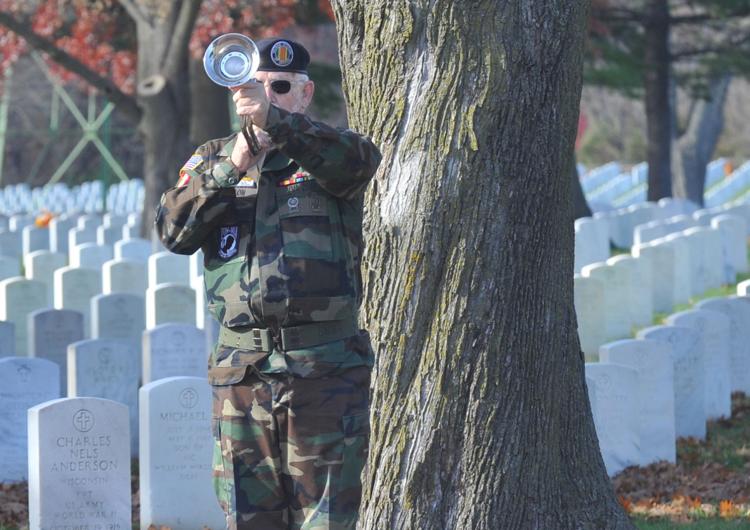 Veterans Day ceremonies at the Rock Island National Cemetery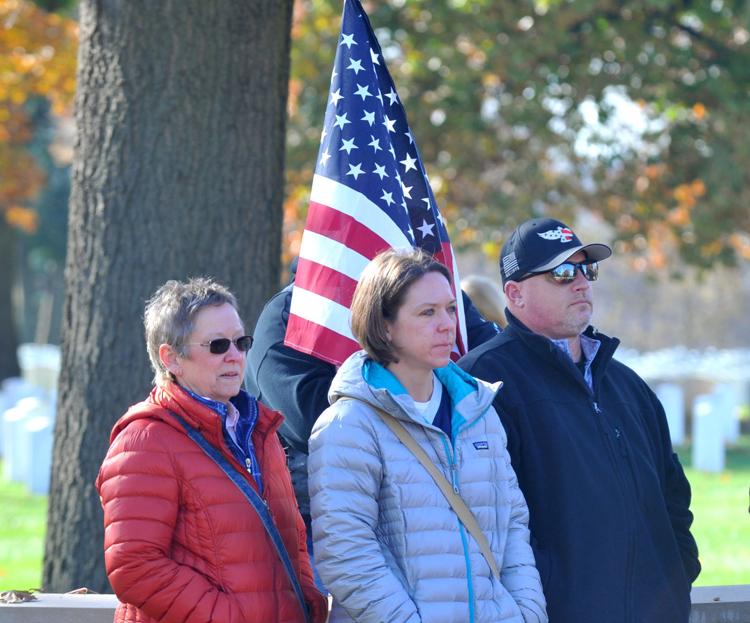 Veterans Day ceremonies at the Rock Island National Cemetery
Veterans Day ceremonies at the Rock Island National Cemetery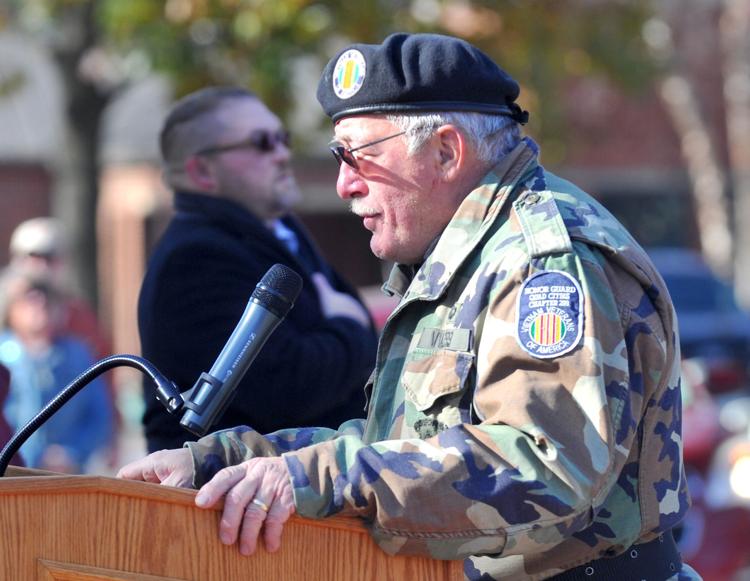 Veterans Day ceremonies at the Rock Island National Cemetery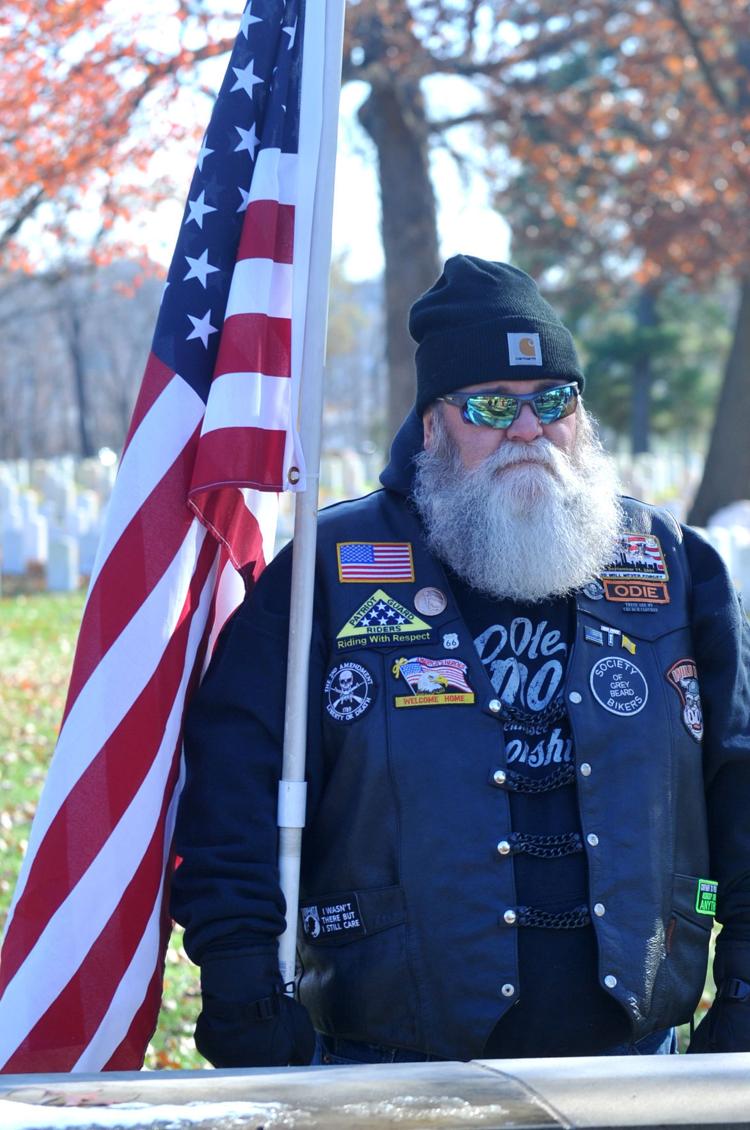 Veterans Day ceremonies at the Rock Island National Cemetery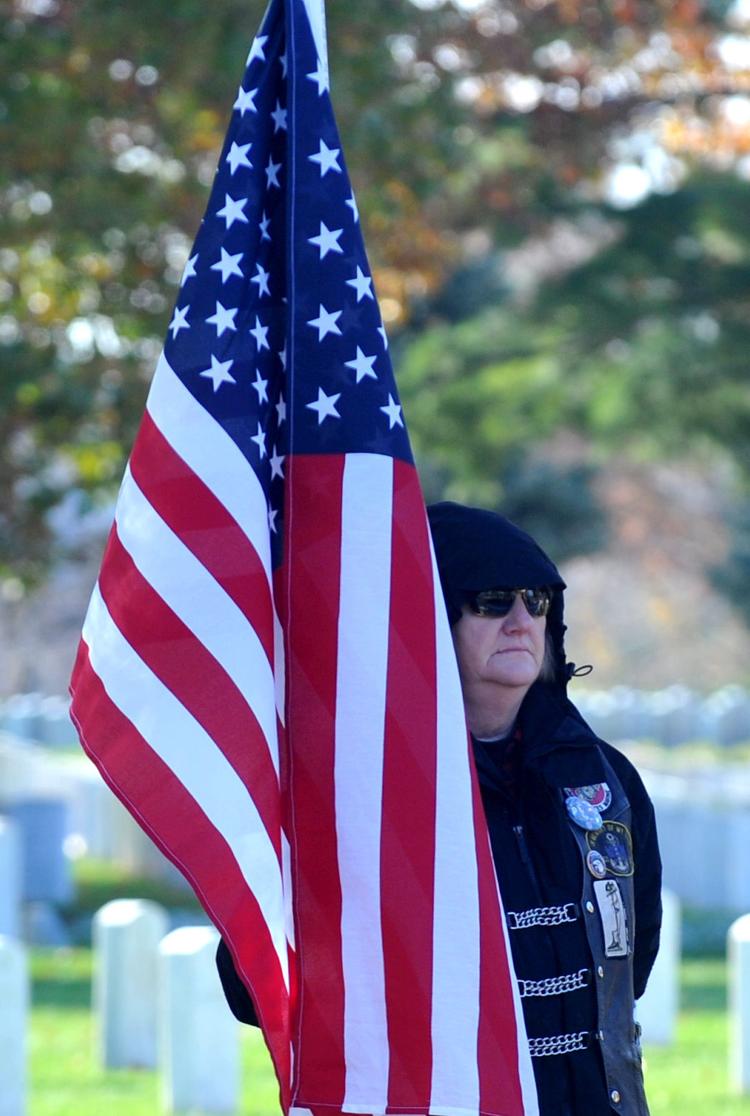 Veterans Day ceremonies at the Rock Island National Cemetery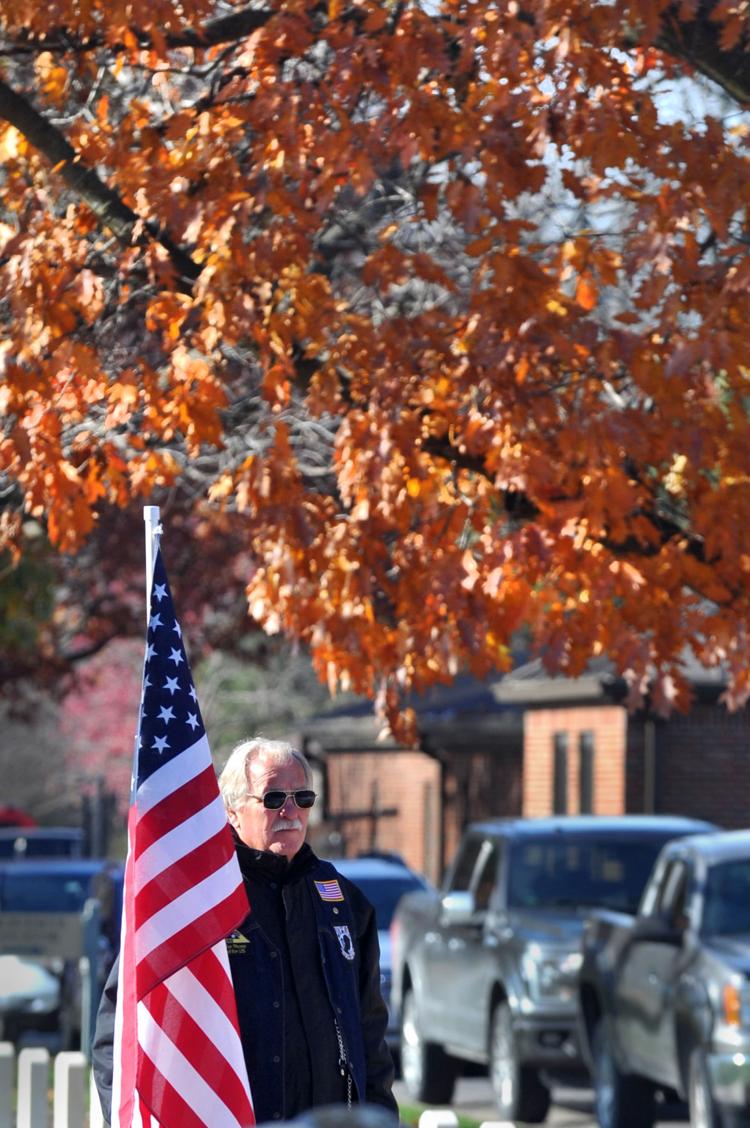 Veterans Day ceremonies at the Rock Island National Cemetery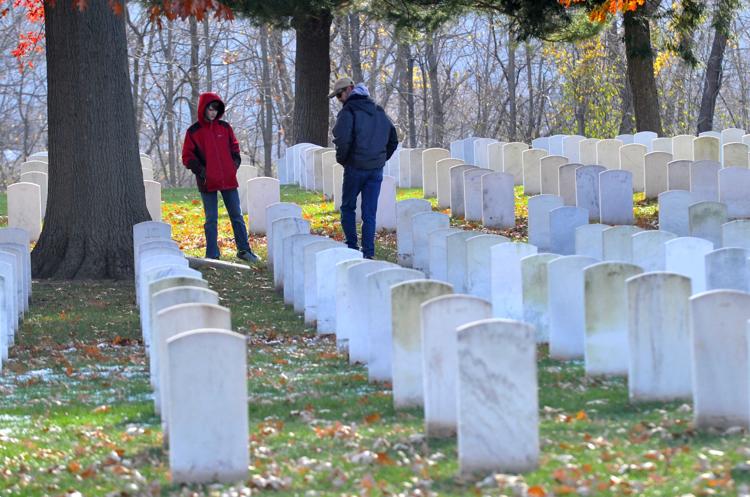 Veterans Day ceremonies at the Rock Island National Cemetery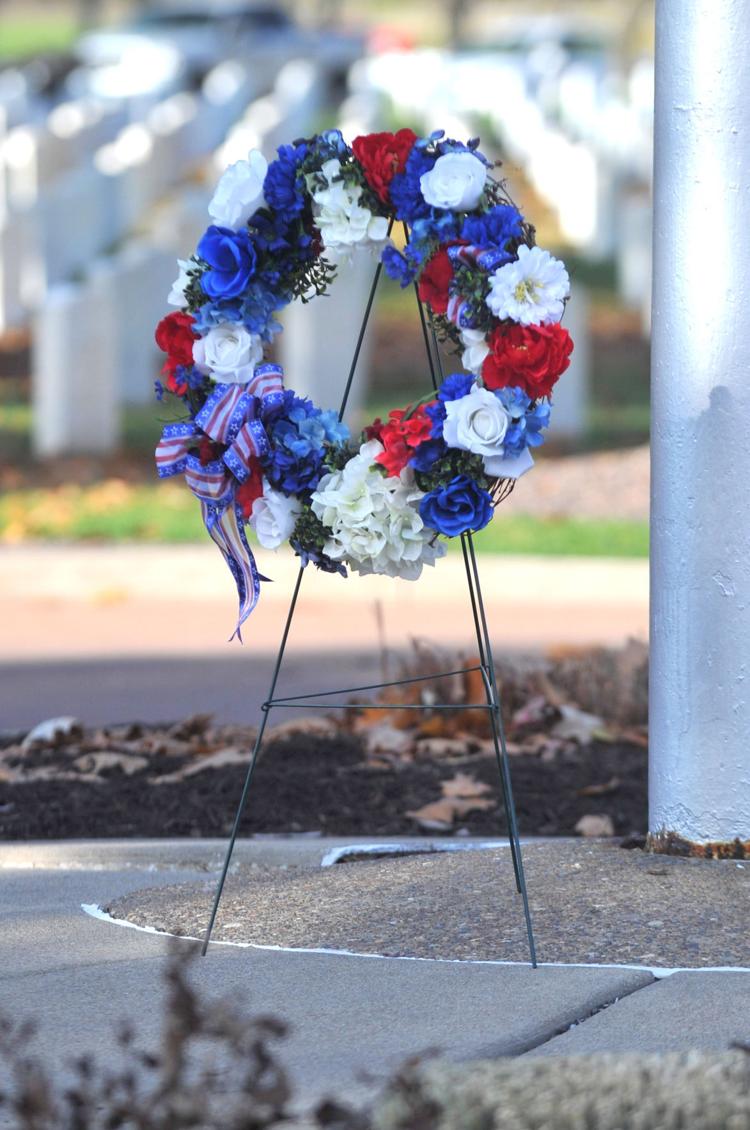 Veterans Day ceremonies at the Rock Island National Cemetery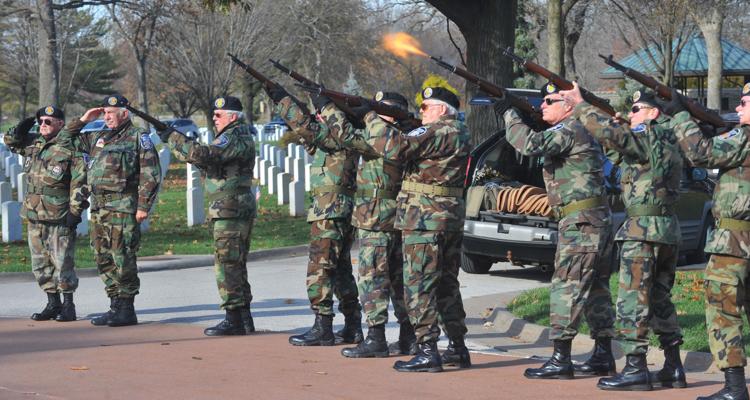 Veterans Day ceremonies at the Rock Island National Cemetery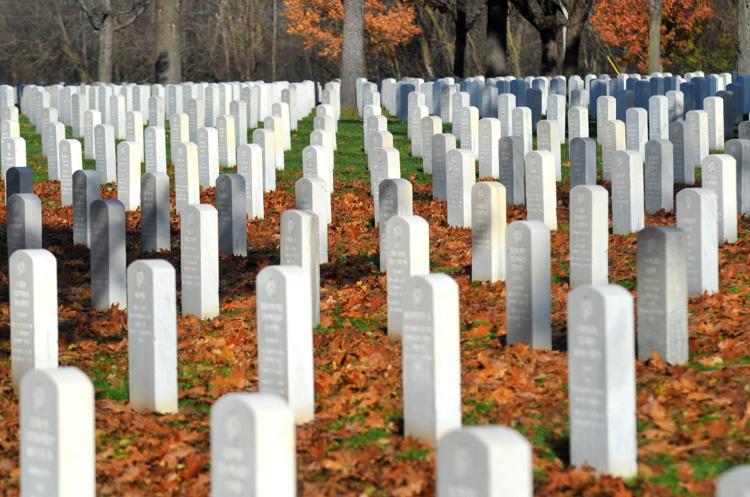 Veterans Day ceremonies at the Rock Island National Cemetery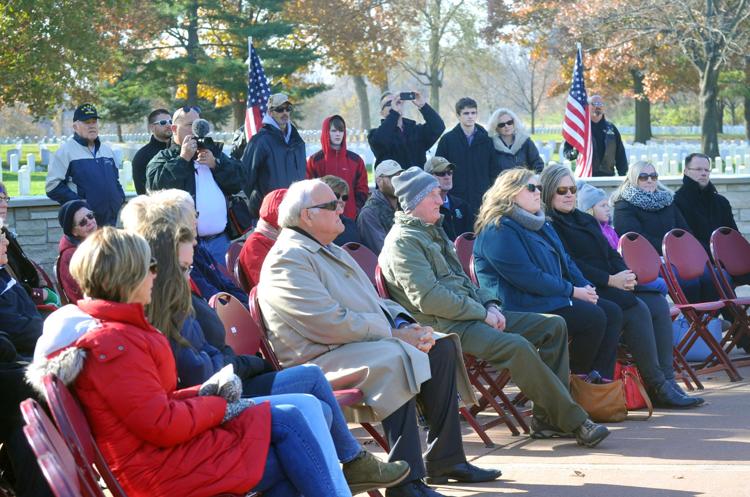 Veterans Day ceremonies at the Rock Island National Cemetery