Academics
Beth Lamp, child of Perry and Darlene Lamp, plans to attend Western Illinois University to study Agricultural Science.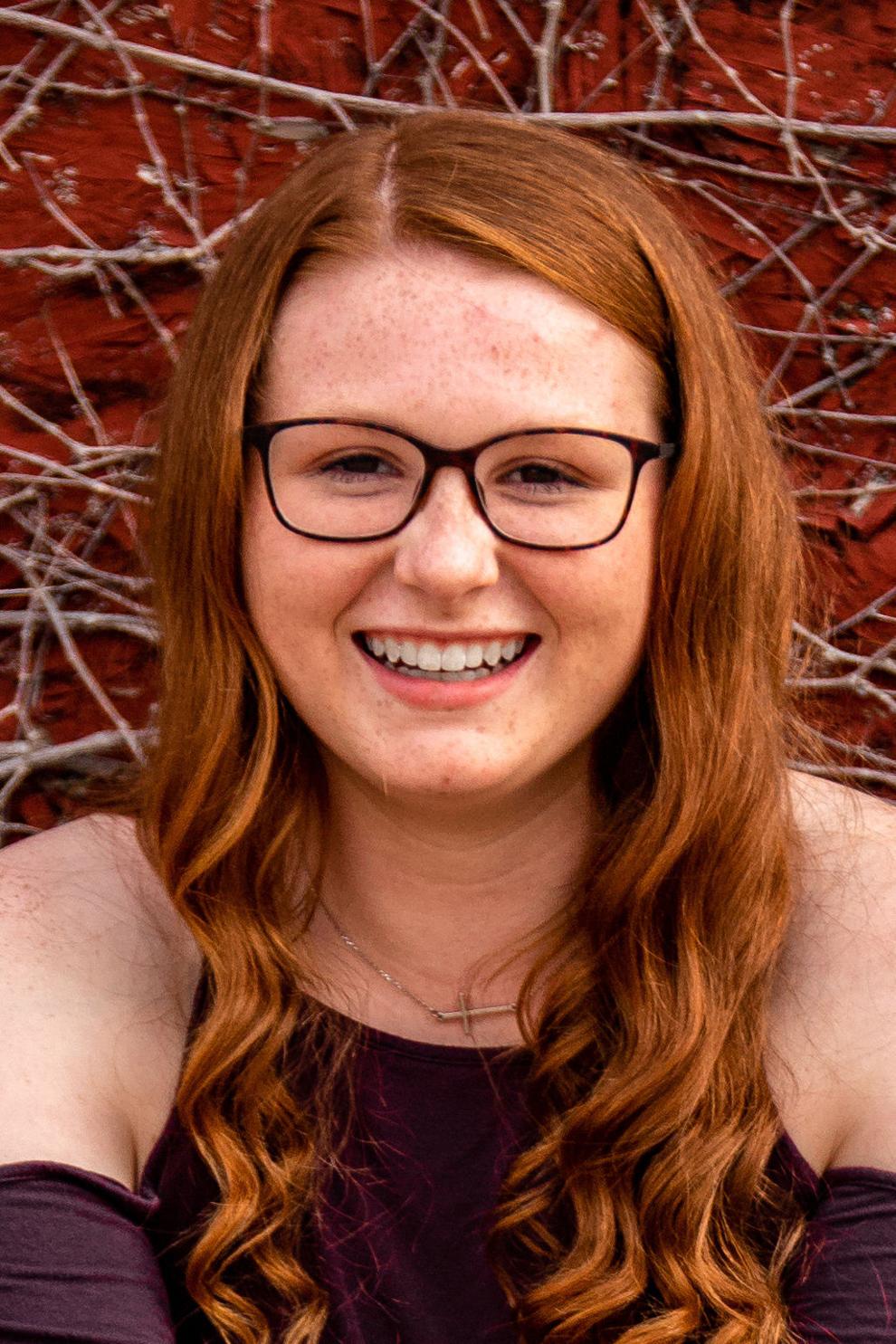 Top 3 achievements: State Runner-Up Proficiency in the area of Agricultural Communications within the FFA organization; World Food Prize Global Youth Institute Certificate (Final Nominee for the Norman Borlaug Award); and National Honor Society
What's something you learned that you will take with you after high school? I have had many classroom learning experiences; yet, the ones that I will remember forever are the times where I struggled in school. The thing is, although I receive A's in all my classes, I still struggle and get frustrated with school and the work associated with it. In fact, there was one moment where I had a hard time on an assignment; my teacher looked at me and said "When you get frustrated you cry, don't you?" My response was "yes," because it was the truth. I would get too flustered that I couldn't focus on the problem at hand. However, this teacher helped me to learn how to control the controllables in my life. I couldn't control the situation, but I could control how I responded, and that's what mattered. That new perspective was everything, and it helped me to excel in school and now in life.
The Arts
Ciera Krogman, child of Paul and Robin Krogman, plans to attend Augustana College (Pre-Med) and continuing my golf career.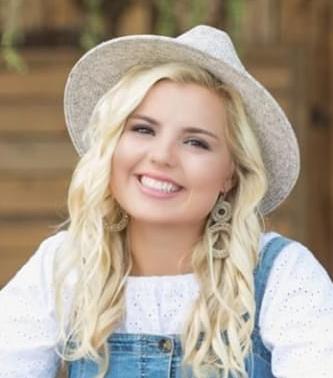 Top 3 achievements:  4.0 GPA, National Honor Society, and President of Equine Fever 4H Club
What's something you learned that you will take with you after high school? A classroom learning experience that I will remember forever is the countless hours spent at CNA class. This has helped me in my future plans in the medical field by putting in the hours studying, and learning valuable skills for my future career. Throughout the classroom this year, I have had the opportunity to work with some amazing individuals who have pushed me to become a better student and leader. The best part about this class is that it is very hands-on, and I always look forward to the next class when we learn something new. Not only do my peers help me achieve my goals, but my teacher has been one of the biggest supporters because he always tells us about real life experiences and prepares us for what's to come in the future. Without this class, I would not have the drive and dedication for the health field.
Humanities
Madison Martens, child of Brent and Sara Martens, plans to attend Clinton Community College.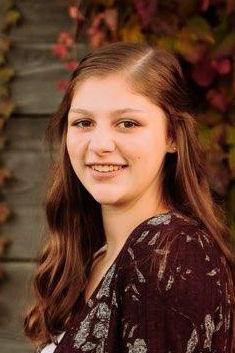 Top 3 achievements: I was selected to be a Governor's Scholar. I am a member of the National Honor Society. I am a member of Phi Theta Kappa."
What's something you learned that you will take with you after high school? A classroom learning experience that I will remember forever would be from my sophomore year when my Spanish class made music videos to learn how to conjugate verbs in the imperfect and preterite. My class was split into two different groups to come up with lyrics using and explaining one of the two grammar styles. We had never done anything like this in another class, so it was something new and exciting for us. We got to pick our own songs and my group used "What Is Love" by Haddaway. We also made posters and came up with dance moves. I believe this to be one of my most memorable learning experiences because while learning, I got to do something fun with my classmates. I think these music videos were a great way for my grade to learn and make memories with each other that will stick with us.
Leadership
Kesley Holdgrafer, child of Gary and Lisa Holdgrafer, plans to attend Iowa State University for Ag Communications.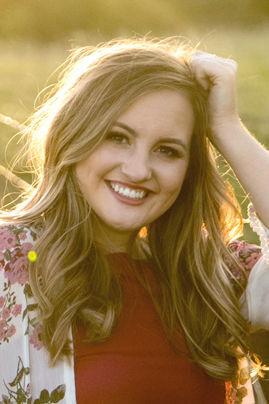 Top 3 achievements: Iowa FFA State Officer and will be serving as a servant leader for over 16,000 Iowa FFA members this upcoming year; National FFA Finalist; and I have my own weekly column, Kesley's Corral, in the Iowa Farm Bureau Spokesman Clinton County news section. For the past three years, I have been writing fun weekly ag-related articles that come to life with fun stories of life on the farm. My articles reach 11 counties with thousands of devoted weekly readers; and All-State Speech 5 times in 4 years.
What's something you learned that you will take with you after high school? "This past fall I was enrolled in a government class. One activity we did was creating ourselves into a political figure. Each student had to choose a party, create our very own campaign, and get fellow classmates to join our movement and campaign. We got the chance to dive deep within ourselves and figure out our own personal beliefs and then we were able to express those beliefs to others in a way we liked. I personally made a one-minute campaign video containing what I would do if I was elected Senator. I have a passion for agriculture so my campaign was based on what I would do to help farmers. This learning experience not only taught me about government, it also expanded my horizons. I learned more about the ag industry and also myself. I will use this knowledge I learned immensely throughout my future endeavors.
Math/Sciences
Nathan Ketelsen, child of Chad and Jan Ketelsen, plans to attend Milwaukee School of Engineering.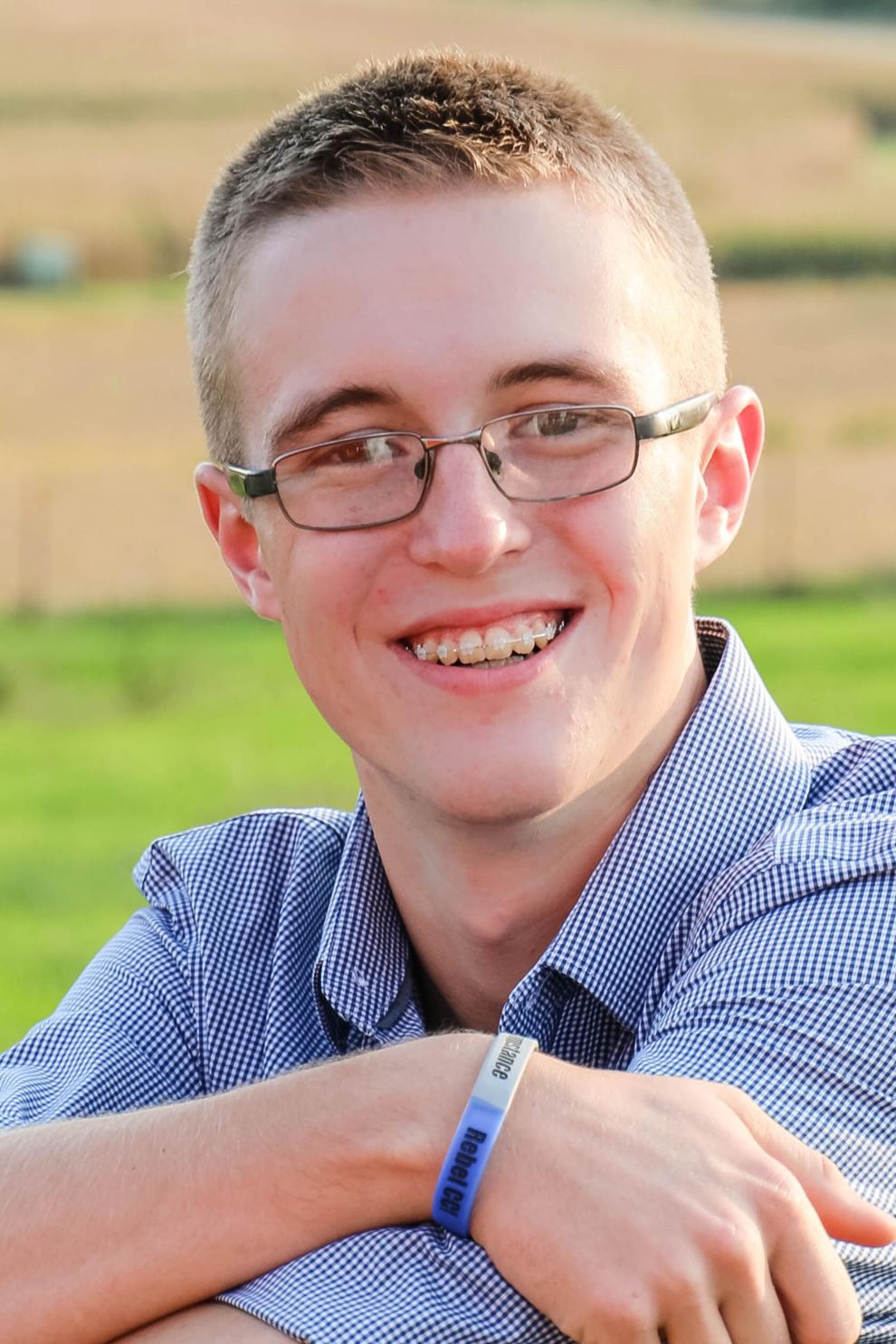 Top 3 achievements: All State Speech honors in Acting and Improv. Earning multiple Varsity letters in Track and Cross Country. Being selected for the national four year Marine Option NROTC scholarship to use at Milwaukee School of Engineering.
What's something you learned that you will take with you after high school? Now this is going to make me sound like a super nerd, but one of specific experience came early this year in calculus, physics and principles of technology classes. For at least the first two years of my high school career I was under the impression that what I learned in each particular class would only be used in that class. But that was wrong. This year was the year where all the building blocks started to come together. In math classes we learn how the world works through a black and white logical process. In physics you then apply that math to the world and motion to explain why and how. And then in principals of technology you combine the math with the why and how to learn how to use it more effectively in life. Knowing how everything builds off of each other is a really powerful lesson.
Vocational Education
Judd Swanton, child of Don and Terri Swanton, plans to attend Illinois Central College for Agricultural Studies and Minor in Animal Science.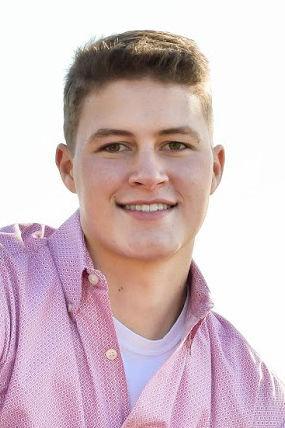 Top 3 achievements: Compete on the Livestock Judging Team and Play Basketball. Then transfer to Iowa State University National Honors Society, Basketball Team Captain, and All Conference Elite Team for Basketball.
What's something you learned that you will take with you after high school? For me, a classroom experience that I will never forget was in my freshman year when I took my first Agricultural class: Agricultural Science. I have always been an agricultural and livestock kid, but when I took this class, it had really opened my eyes and my passion for agriculture. That class had inspired me to take another Ag. course for my sophomore year: Advanced Animal Science, where we would focus on livestock anatomy and animal systems. That class has helped me understand more in livestock, driving me to excel in livestock judging at the state and national level, and understanding livestock production for me to bring back to my own operation. Through these classes, I have been able to expand my knowledge of agriculture and business and apply it to real world experiences that I have encountered, and will continue to help me later on down the road.
Young Journalist
Emma Ketelsen, child of Chad and Jan Ketelsen, plans to attend Drake University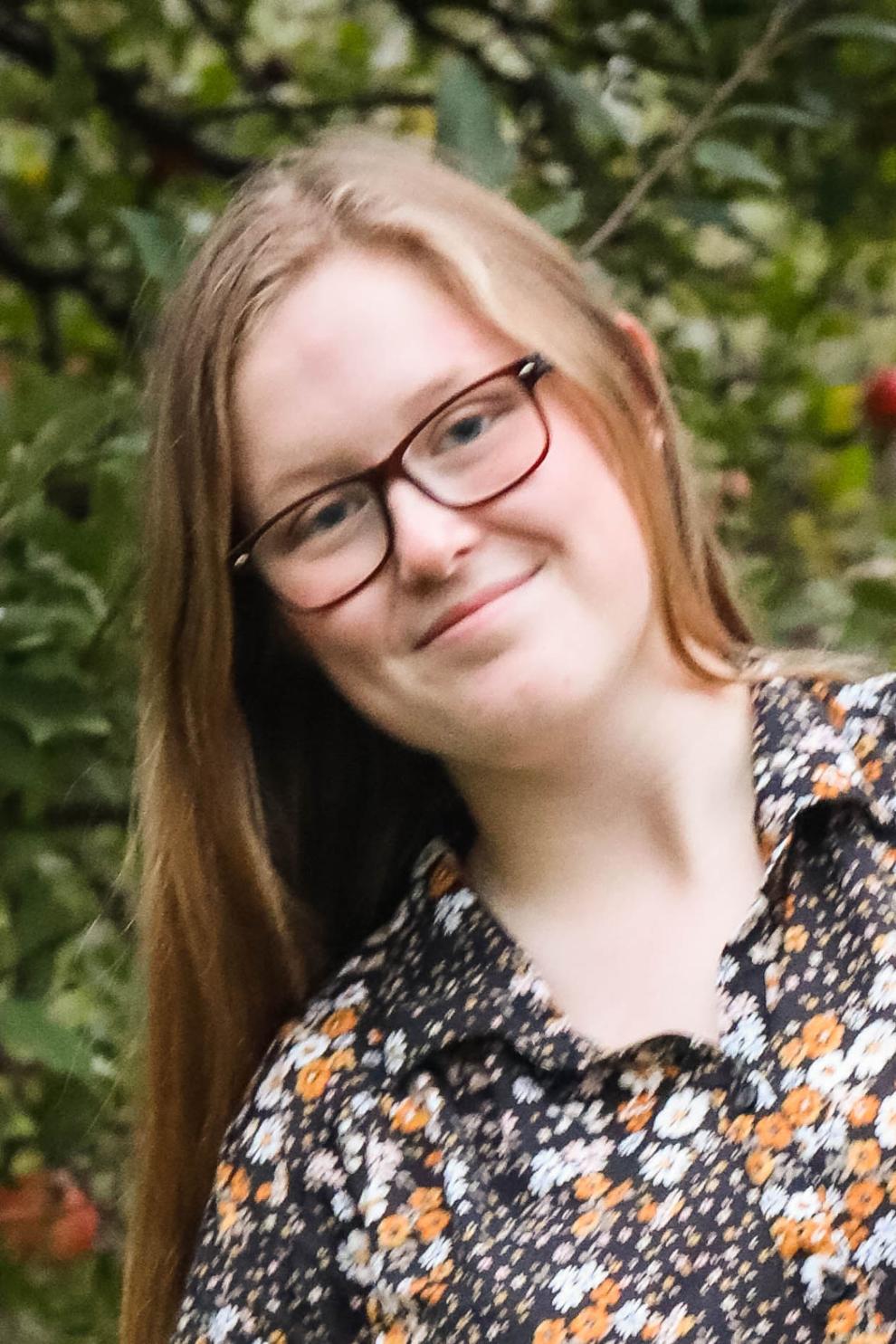 Top 3 achievements: Iowa FBLA State Officer, Most Improved Cross Country Junior year, and Captain of the soccer team senior year.
What's something you learned that you will take with you after high school? A learning experience I will never forget is my time in Introduction to Journalism class my sophomore year. It was the class that solidified my love of writing especially for print. A good chunk of what I know about journalism came from that class, and I wouldn't have set the goals I have without that push in the right direction. It also helped that I had the class with one of my best friends who had a unique writing style, so we would collaborate and gain new ideas to strengthen both of our writings.