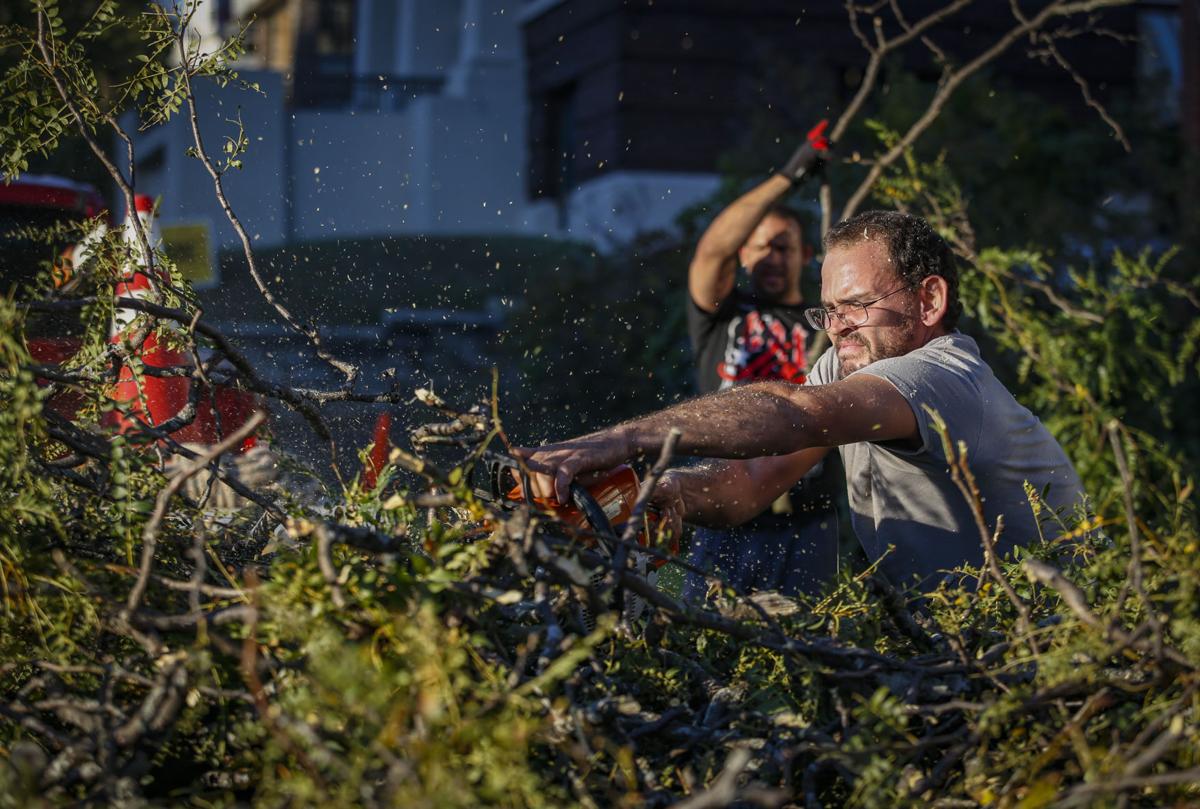 The Scott County Emergency Management Agency along with Davenport, Bettendorf and Scott County officials will conduct a damage assessment survey over the next few days for the areas affected by last week's tornado.
Thursday night, the EF-1 tornado, which topped out at 115 mph, took a path from near Credit Island Park through Duck Creek Park in east Davenport.
From there, the tornado crossed into Bettendorf just north of the intersection of Utica Ridge Road and Spruce Hills Drive before moving just northeast of LeClaire and crossing the Mississippi River into Illinois.
Assessment teams from each municipality will gather information using Federal Emergency Management Agency guidelines regarding damage to residences, public property and businesses.
Once the county can estimate the cost of the storm, the damage will be reported to the state.
In Davenport, the tornado tore off a section of the Scott County Jail's roof on 4th Street and damaged the roof and building that houses King's Harvest shelter on 3rd Street.
In both Davenport and Bettendorf, officials received reports of numerous uprooted trees, downed power lines and damage to residences and commercial and government buildings.
Based off initial reports, local officials don't think the tornado's impact will warrant emergency aid from the state or FEMA, but that could change depending on the survey.
"We won't know for sure unless we do a more thorough, systematic damage assessment," Scott County Emergency Management Coordinator Dave Donovan said.