Naked Sheep Yarn Barn
We fleece the sheep, not our customer.
| | |
| --- | --- |
| Sunday | Closed |
| Monday | |
| Tuesday | |
| Wednesday | |
| Thursday | |
| Friday | |
| Saturday | |
About Naked Sheep Yarn Barn
Welcome to Naked Sheep Yarn Barn!
---
Looking for the best crocheting and knitting accessories around? Look no farther than the Naked Sheep Yarn Barn!




We carry specialty yarns in both natural and man-made fibers, so you are sure to find what you are looking for. Not only do we carry top-quality yarn, but we also have crocheting, knitting, and needlepoint accessories to go with it!


---
Accepts:
American Express
Cash
Check
Discover
MasterCard
Visa
Cindy- Owner
My mother taught me to knit at age 7. I was so tense that my stitches squeaked as I pushed them onto the needle. I finally relaxed and found knitting to be an enjoyable experience. By the time I was 13 I had completed 6 sweaters. My favorite knitting techniques are fair isle and fisherman knits. While studying art at WIU I took a weaving class. I fell in love with multiple harness looms. It is amazing to be...
Read more about Cindy on the website...
Kelly- Co-Owner
My fiber journey began when I was eight. My mom told me I needed to learn to knit. I disagreed. She eventually sat me down in front of my Grandma and the long process began. I picked it up quickly. I managed to make what I guess you could call a scarf. Although it looked more like something our cats got a hold of. Grandma and Mom both told me I needed to keep practicing. So I did, I eventually started to make up patterns for my Barbie's. Then at age thirteen I tried a spinning wheel. I fell in love with the fiber floating...
Read more about Kelly on the website...
"I highly recommend visiting the Naked Sheep Yarn Barn! The staff is very knowledgeable and can help you start your next project. Great yarn selection too!"
-Stacia
"Love your shop! Great yarn selection & awesome staff!"
-Pam
"Top of the line items, and great people who will answer any questions. Looking forward to learning all I can!"
-Gina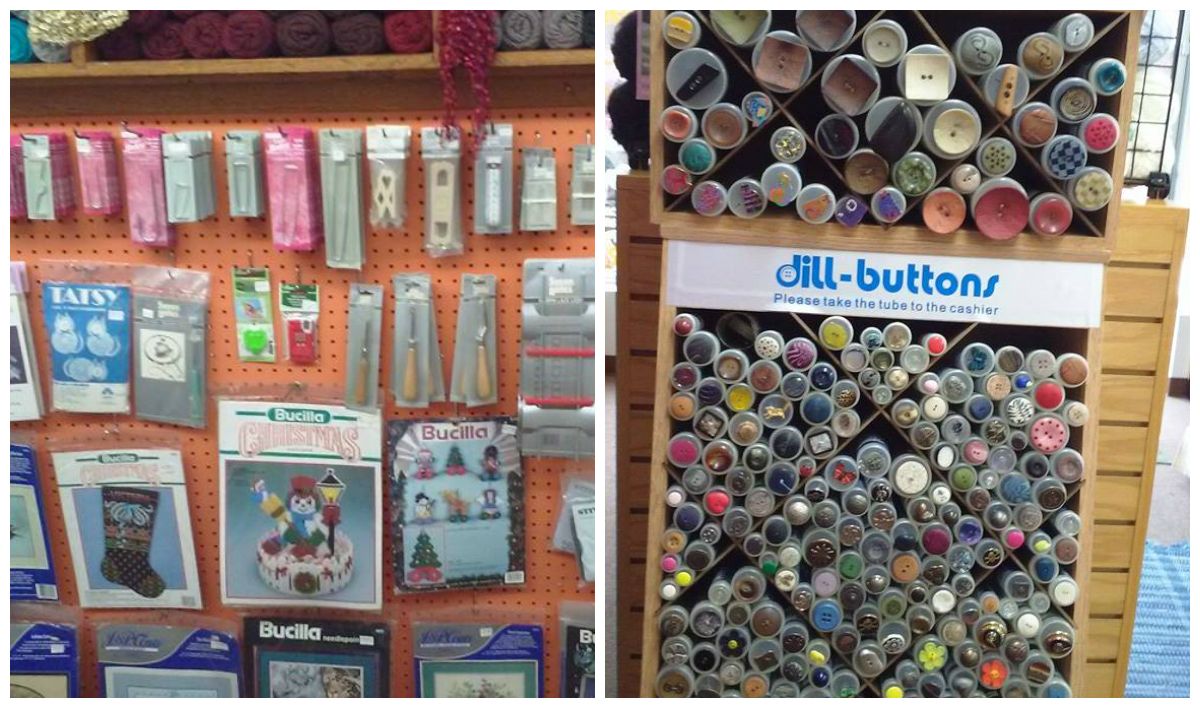 Is this your business?
Promote your business through our innovative Marketplace system! It's free to sign up!
Looking for the best crocheting and knitting accessories around? Look no farther than the Naked Sheep Yarn Barn! We carry specialty yarns in b…