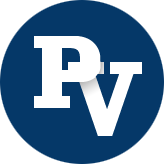 These are Pleasant Valley Junior High School students on the Honor Roll for the 1st quarter of 2021-2022:
7th Grade
First honors: Suvik Agrawal, Megumi Akers, Addison Allaman, Rachel Allen, Arnav Ancha, Annika Anderson, Zoya Assadi, Chloe Asselin, Brayden Averill, Rylan Backes, Aarav Bahulekar, Antara Bahulekar, Kaushik Balaji, Tripp Barclay, Emily Barnes, Leah Barr, Liv Barudin, Lily Beitzel, Reese Benge, Willow Bevan, Brayton Birkel, Abigail Bishop, Owen Blomme, Shresta Bojja, Luca Botteri, Maggie Bowman, Logan Bowrey, Charlie Brecht, Cole Brimmer, Gabriella Brunner, Madeline Cappaert, Fernando Carranza, Jack Carslake, Ibrahim Chaudhry, Zoe Chen, Mahi Choudhary, Kaydan Clark, Jersey Cokel, Claire Cordell, Taylor Cramblit, Alivia Crowder, Cameron Cunningham, Hunter Damm, Amani Daniels, Grace Danielson, Hannah Denning, Grant DeVore, Walker Diaz, Emma Donahoe, Roger Donart, Henry Drissel, Lauren Durick, Dylan Everitt, Grace Fairman, Makenna Farber, Keira Farrell, Avery Featherstone, Robert Fitzgerald, Kamran Foad, Reagan Fossey, Joseph Frame-Nicke, Sarah Frommelt, Anna Furlong, Anshika Gandra, Charles Gannaway, Finley Ginsbach, Frances Gotto, Liliana Grosiak, Vivian Grosiak, Grant Guilfoyle, Arush Gunukula, Naga Anjana Sai Bhasvathi Gurram, Olivia Haan, Natalie Hamilton, Hunter Harms, Haley Harper, Carter Hatz, Haylee Helm, Elise Hiatt, Isabelle Hoffman, Elijah Hongpananonde, Ethan Huffman, Muhammad Ibraheem, Jacob Jackson, Mohana Sundhari Jaiganesh, Vishal Jayaram, Brody Johnson, Kaj Kabongo, Marek Kelsall, Soren Kelsall, Grace Kerr, Shaurya Khurjekar, Luke Knutson, Nehasri Kommuri, Allison Korczak, Addyson Kramer, Lincoln Krzmarzick, Amrutya Kudigram, Lily Lang, Veronika Lang, Owen Lastine, Owen LeGare, Kadence LeMoine, Anthony Lino Montes, Madalyn Locke, Taylor Lohse, Morgan Loveless, Carter Luszczyk, Kaylie Macklin, Hailey Masengarb, Rylee Mausser, Zachary Maxwell, Mason McCaw, Maryl Meeboer, Brayden Mendoza, Brianna Mentzer, Harper Miller, Charlie Milne, Griffin Moore, Breleigh Moran, Aria Mueller, Tyler Musal, Aneesh Narmeta, Nathan Nelson, Zechariah Novak, Jacob O'Connor, Madeline O'Malley, Derek Onions, Landen Orris, Evan Osler, Alexander Panek, Gabriella Pangan, Sayoni Patel, Jaxon Patterson, Abagail Pence, Elise Peters, Ethan Petersen, Noah Petersen, Annabelle Pettersen, Claire Pfeiffer, Dan Phan, Nathaniel Pielak, Paisly Pogue, Teegan Prybil, Karson Pulver, Samvrith Ravindra, Kai Rebro, Emersyn Reed, Jude Reyes, Jeremiah Rodgers, Alexander Rodriguez, Camden Ruddy, Gavin Russell, Anna Salvador, Ava Salvador, Brayden Schaeffer, Reagan Schinke, Mark Schmidt, Alex Schrauben, Garrett Schutte, Isabel Seamer, Ella Sherrick, Ryan Short, Natalie Sierk, Cassandra Signer, Mckenzie Simmons, Easton St. Germain, Connor Staab, Addison Starkenburg, Camryn Steining, Ariana Steward, Alexis Stilwell, Idhika Subish, Tabitha Tallman, Angelina Tang, Jett Tarpein, Kalie Tessen, Noah Thiel, Gabriel Thoene, Nisha Tilala, Jonathan Tillman, Bethany Toppert, Adeline Trees, Blake Vonderhaar, Samantha Weis, Luke Wenz, Jonah Whitson, Greyson Willett, Paul Willett, Zachary Wilsted, Andrew Worlton, Clare Yeggy, Olivia Young, Zoya Yousaf, Leah Zahn.
Second honors: Grace Adamessi, Benjamin-Rowan Adkins, Benjamin Allaman, Jack Allers, Mahmood Baig, Dawson Bales, Meadow Barnes, Kinsail Blaylock, Samuel Blunk, Elijah Bolaji, Kaiden Bonner, Jesse Brand, Kyle Carber, Ataiyah' Carey, Dayne Chaon, Halee Clark, Katelynn Collins, Kaden Culp, Kaleb Dakolios, Jenna DeNike, Lance Dodson, Quinn Donart, Otto Dusing, Rowyn Eischen, Maxwell Fanella, Leah Fitzgerald, Camden Fowler, Landen Garnica, Tydell Gathright, Sawyer Genson, Ethan Ginneberge, Makenzie Gould, Angela Goumas, Landen Green, Jaiden Haessler, Cohen Haynes, Avery Hegstrom, Madison Houzenga, Jett Joplin, Gavin Josie, Kelsey Kane, Tate Klaus, Kelsey Kountze, Ethan Kubiak, Anisha Kumar, Aidan Kwak, Justin Leonard, Charles Leslie, Christian Lorenzen, Lela Loughney, Amaria Lovell, David Lucas, Shelby Lybeck, Iha Magarkar, Hira Mann, Ganesh Sai Maridu, Luna Martinolich, Sean McCauley, Zachary McCollough, Vivian McCombs, Evelyn McGovern, Addison Meyer, Cameron Miller, Angel Moreno, Lane Morgart, Tanish Ram Nama, Shuban Nanisetty, Kaylee Nass, Kinley Northrup, Austin Olderog, Matheus Olsen, Abigail Orlofske, Samuel Ortiz, Joshua Orwig, Canan Parker, Charlie Parker, Samantha Parrish, Angelina Perez De Tejada, Brewer Perkins, Mark Phillips, Kinze Porter, Elise Provateare, Maisen Ritchie, Jamarion Robinson, Isabella Rodriguez, Lucy Ross, Aiden Russell, Gabriel Russmann, Kelly Salak, Ximena Santiago, Zoe Satterfield, Troy Scharer, Gracie Schillaci, Hayden Scott, Graham Sexton, Lucy Shadden, Andrew Sharpe, Tucker Silliman, Alexander Skiles, Lillian Skinner, Ashton Stoflet, Mazie Sweers, Mela Tapia, Jaxon Themas, Isabel Todd, Molly Tomson, Leah Troendle, Ashlynne Turner, Zane Tutor, Daughtrey VanZuiden, Xavier Vesey, Valentina Viera, Evelyn Vilmont, Ruby Voss, Charleigh Weatherspoon, Michael Weible, Mason Welling, Jaiden Wells, Anna Wiese, Cody Wilson, Maria Wilson, Aidan Winslow, Madison Woods, Landon Yakish, Lauren Yuska.
Commended: Eljesai Ajeti, Cora Amerine, Adalyn Belman, Blake Bytnar, Mathayus Carlisle, Ida Chen, Maclin Clifton, Willow Colwell, Ellie Cook, Josiah Coursey, Cary Cox, Madison Crosby, Levi Fox, Evelyn Franzen, Brandy Gabriel-Flores, Meihui Gao, Ryan George, Carter Goebel, Marlee Graham, Aminah Grewal, Cordell Hatcher, Madeline Hayden Mirocha, Bryson Hegland, Lucas Herrell, Mitchell Holst, Kendalyn Housley, Aaron Huber, Tavis Jared, Srirama Naga Sai Shleshita Kankata, Shawn Kelley, Arjun Kumar, Grace Law, Brady Leonard, Alexis McCallum, Luke McCaulley, Jacob Monaco, Caleb Moore, Sohan Nellaturu, Ian Nelson, Adleigh Nicholson, Wesley Peakin, Aditi Pillai, Brandon Pollmiller-Marlow, Noah Porschke, Kimberly Ramirez-Paz, Salem Reeser, Nyianah Riddick, Mason Schuette, Chayce Shappell, Colbie Shupe, Maxwell Smith, Shalev Sofir, Noah Swain, Trisden Thomas, Nicholas Verheecke, Emerson Woods, Mason Woods, Rithika Yanamala.
8th Grade
First honors: Noah Alkhafaji, Avalon Anderson, Atharva Anthati, Alayna Arndt, Isabella Bailey, Evan Baker, Madelyn Banowetz, Evan Barr, Ava Barsness, Vella Batdorf, Zachary Bauer, Ammar Bazaraa, Tanner Bennion, Carter Berg, Catherine Bestold, Jordan Bevan, Siddhi Bharadwaj, Jayla Bischoff, Brody Bishop, Lauren Bock, Riley Boekhoff, Anna Boens, Isabella Boyle, Cooper Bries, Samuel Brockmann, Avery Brown, Henry Brown, Grant Cabay, Bruno Cadore Mezzomo, Anna Carr, Alaina Carslake, Shalini Chandupatla, Ethan Chang, Srivarun Chundru, Addison Clark, Whitney Cozad, James Cubbage, Eleanor Day, Ishika Desai, Johann Deutmeyer, Emily Dowda-Uker, Jaylee Duncan, Hailey Dyer, Ashley Eddingfield, Brynn Edgin, Joseph Elias, Kylie Figanbaum, Kathryn Fitzpatrick, Brett Forinash, Sophia Friebel, Jennifer Garner, Grace George, Landon Giese, Veda Gisi, Rohan Gore, Aayan Grewal, Nishita Gudipati, Liliana Guicho, Drew Gullickson, Sukhman Guraya, Ashley Hansen, Hannah Highberger, Madelyn Hollingsworth, Kyra Horaney, Qasim Hussain, Joanah Jepsen, Connor Johnson, Malea Johnson, Mllyse Johnson, Maia Katragadda, Ramandeep Kaur, Jack Kehoe, Brayden Keith, Carsyn Kelley, Gavin Kettmann, Juha Kim, Grace Kindberg, Joseph Knepp, Chloe Kramer, Dillon Kraus, Isabelle Kremer, Oliver Kremer, Tiffany Ku, Ayesha Kumar, Abigail Kunkel, Alex Larsen, Dax Law, Leah Layton, Zion Levine, William Lin, Benjamin Livingston, Ava Longanecker, Robert Majchrzak, Gabriel Maldonado, Nicholas Malli, Aisha Marrar, Emery Marsh-Laud, Ava Matteson, Morgan McCabe, Lydia McDonald, Trevor Melchert, Colin Merrell, Tristan Mettee, Sean Montgomery, Amelia Morgart, Muhammad Muddasir, Kathryn Nels, Brett Nelson, Carter Nichols, Patrick O'Brien, Cooper Olderog, Jackson O'Melia, Elizabeth Otts, Maren Ouellette, Colin Parisot, Dhruv Patil, Darshan Paudel, Kayla Peakin, Drew Pogue, Tanav Pokala, Hali Ponce, Kendall Putnam, Madylan Ralston, Madelyn Reed, Jace Rice, Hayden Richards, Jack Rippchen, Emily Robinson, Nikhil Saini, Maulid Sanchez Carmona, Nowal Sareini, Hanley Schmidt, Colton Schuette, Isabella Sels, Eliza Shamrell, Olivia Sheehan, Peyton Shields, Harjeevan Singh, Alana Skaja, Makenzie Slings, Alexander Snider, Addison Speidel, Levi Steele, Amelia Stocking, Carter Swanson, Sherry Tang, Edward Taylor, Reyna Tewkesbury, Brandon Thomas, Lila Thompson, Addison Troutwine, Amanda VanDerSchaaf, Eva Vargas, Maya Vargas, Molly Venner, Kelsey Vickers, Lillie Voges, Maisie Webb, Grace Willwerth, Camille Wood, Kamryn Wood, Ella Wright, Jack Wright, Elliana Ziegelbein.
Second honors: Griffin Adkins, Evan Almonrode, Thomas Bacon, Gavin Barber, Addison Barner, Conner Barnes, Emma Beam, Oscar Belman, Anna Berte, Annika Bhagwat, Samuel Boyer, Nickolas Breuer, Rebekah Brown, Micaela Checchin, Raena Cherney, Madeline Christensen, Ava Cline, Carter Cockrell, Brady Crosby, Elisha Dale, Lincoln Dalton, Jocelyn Daly, Lillian Davis, Mason Deering, Kaleb Deines, Olivia DePaepe, Ava Dolan, Bradley Drechney, Charlie Dumas, Elliott Dyer, Crew Engel, Bella Eubank, Brenna France, Ethan Freckleton, William Frederiksen, Alyson Gall, Vaibhav Gandikota, Karthik Ganesh, Abigail Gibbs, Isabel Gibbs, Laney Goff, Sawyer Gravert, Natalie Hanson, Anthony Harvey, Ella Hauber, Jonathon Hawkes, Hannah Hermann, Kilie Hillis, Tracie Ho, Logan House, Rylan Hurst, Benjamin Kathan, Amal Kidangayil, Madelynn Kimball, Ethan Kirby, Jillian Klingaman, Sayde Kovacic, Hailey Kuhrt, Sarah Landwehr, Hailey Lawson, David Ludwig, Anthony Mahrt, Paul Marchik, Caleb Marquardt, Elijah Mumey, Calvin Myles, Nicholas Newmann, Creighton Nichols, Olivia Niehaus, Justin Osmun, Alexander Page, Vivek Patel, Payton Paul, Julia Phillips, Alena Pogue, Travis Prather, Alexander Puthoff, Anthony Quijas, Gavin Ralston, Maya Reason, Lily Rebitzer, Cooper Reynolds, Graham Rima, Lydia Rohner, Roman Saddler, Milandeep Sandhu, Prasanna Senthil Kumar, Amitoj Singh, Alexander Smith, Lillian Smith, Jack Stacy, Mia Tammaro, Avery Temple, Prasiddha Thapa, Robert Toppert, Davis Tucker, Will VanNieuwenhuyzen, Emma Volkstorf, Molly Weinberger, Nash Wentland, Athon Wilcox, Kailee Wilson, Elina Yassin.
Commended: Keaton Ahnquist, Keegan Allen, Kaidric Ayers, Morgan Baird, Daniel Berry, Christian Bowman, Olivia Bramer, Marin Bratsch, Kyra Brooks, Mia Brunsvold, Andrew Campbell, Sheldonay' Carey, Shyann Cetanyan, Isabella Chamberlin, Kamryn DenHartog, Zoey Dunn, Jacob Enyeart, Selah Flanigan, Olivia Gabel, Kylan Gesling, Owen Gilbeck, Kaylyn Gilmore, Autumn Hajny, Madelyn Hall, Taylor Harris, Breanna Hedgren, Abigail Howell, Kimberly Jackson, Alexander Jones, Abdul Kabir, Bryce Langan, Addison Leiby, Sani Lim, Tyler Loerzel, Harshita Mankotia, Daniel Mason, Amelia Matkovich, Keagan McGrath, Jason McGregor, Maliyah Metcalf, Abigail Meyrer, Dane Miller, William Moore, Brady Mulcahey, Maicey Munn, Dayanaira Myers, Samuel Newmann, Camryn Nichols, Kristiina Pope, Liberty Powell, Samuel Pratt, Midrella Ramirez, Lucas Reeder, Nathan Rutherford, Katarina Salas, Andrew Schnell, Hunter Schurke, Madison Seifert, Gursimran Singh, Ethan Skiles, Amiel Sofir, Ella Stock, Esai Vazquez, Aiden Walter, Graycelyn Wilkins, Jack Winslow, Owen Young, Zachary Zuiderveen.