Bettendorf Middle School teacher recognized for excellence in ag education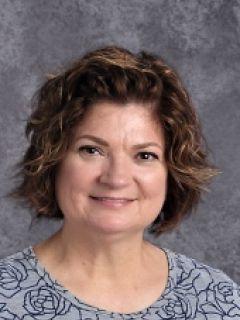 Beth Laughbaum, a middle school social studies teacher from Bettendorf was the recipient of the Iowa Excellence in Teaching about Agriculture award presented by the Iowa Agriculture Literacy Foundation. Laughbaum competed against other elementary, middle and high school teachers to earn the honor. She was recognized at a ceremony at the Iowa Agriculture Literacy Foundation board of directors meeting held in West Des Moines on Dec. 13.
Laughbaum will receive a $500 stipend. She hopes to use the funds to take all her students on a field trip to a farm and experience agriculture first-hand. She also will attend the National Agriculture in the Classroom conference to be held in Little Rock, Ark., in June 2019.
Laughbaum is in her 16th year of teaching at Bettendorf Community Schools where she also has organized archaeology projects, developed curriculum and planned school exhibition nights.
Local student studied abroad during Fall 2018
Amber Jerson, Bettendorf, was one of 80 Cornell College, Mount Vernon, students who studied abroad in the fall of 2018. Jerson studied in Guatemala.
Ernst Nominates 33 Iowans for admission to U.S. Service Academies
U.S. Senator Joni Ernst (R-IA), a retired Lieutenant Colonel in the Iowa Army National Guard and member of the Senate Armed Services Committee, has announced U.S. Service Academy nominations for 33 high school seniors from across the state of Iowa.
Each year, Senator Ernst nominates Iowa students to the U.S. Air Force Academy, U.S. Naval Academy, U.S. Military Academy at West Point and the U.S. Merchant Marine Academy.
The following local students were included in the nominations by Senator Ernst for the Class of 2023.
Faith Bonilla, Bettendorf; Will Jefferson, LeClaire*
U.S. Military Academy at West Point:
U.S. Merchant Marine Academy:
Will Jefferson, LeClaire*
* The admissions process to the service academies is highly competitive, and Senator Ernst encourages students to apply for more than one academy. This denotes students who are being nominated for both their first and second choice of service academy.
Bettendorf resident honored for work on organ donation campaign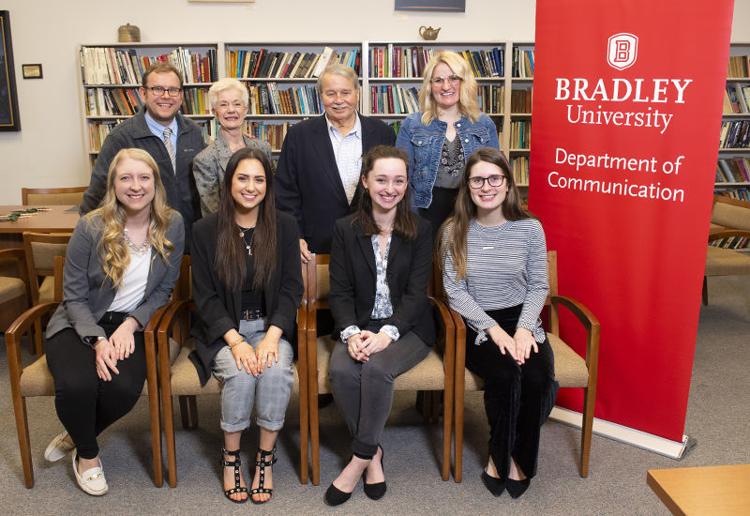 Eleanor Stamper, Bettendorf, was a member of a group of Bradley University, Peoria, public relations students who recently teamed up with Gift of Hope and Green Ford to raise awareness for organ donation registration among Peoria high school students.
As of January 2018, Illinois legislation granted 16-year-olds access to first-person organ donor registration. For the Bradley public relations senior capstone project, this group formed the PR agency PRISM to raise awareness of organ donation among high school students and to break down stigmas.
Over a four-month time period, PRISM hosted two events at local high school football games, where they delivered halftime announcements, handed out flyers/rally towels (donated by Green Ford) and spoke with students about organ donation. The team also created an informational video being used by six driver's education programs.
For their efforts, the team was awarded the Fall 2018 Ebeling PR-ize.
The Ebeling PR-ize was conceived by Bradley alumnus Chuck Ebeling and faculty member Dr. Ron Koperski in 2004, and is a competitive program among Bradley's senior public relations students in their capstone course. Students form agency teams and are responsible for planning and implementing a real, coordinated public relations campaign on behalf of a local business and a compatible community service organization.
Local student participates in research symposium
Kyle Berst, Bettendorf, was among more than 180 students from Central College, Pella, who presented academic research at the college's Fall 2018 Undergraduate Research Symposium. Berst presented, "Efforts Towards Improving the Synthesis of Oxaquinonacyclophanes."
You have free articles remaining.
Black Hawk College math professor receives Faculty of the Year award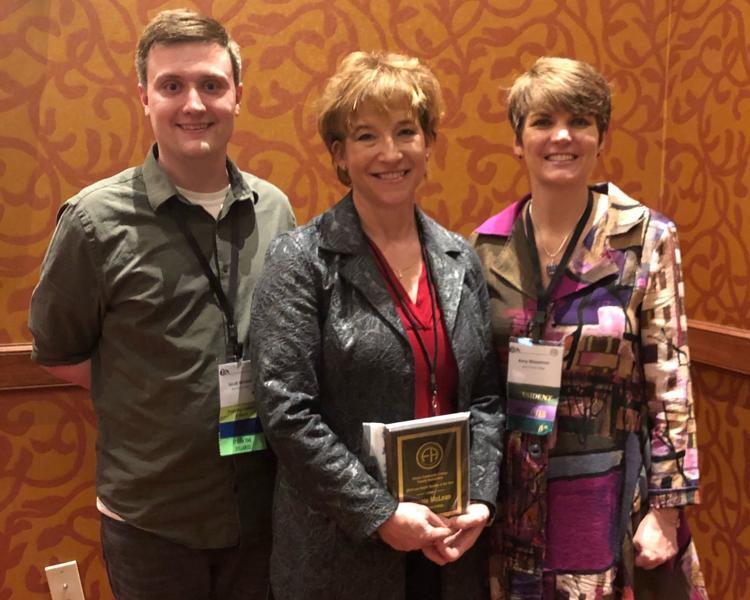 Every year the Illinois Community College Faculty Association (ICCFA) honors an outstanding community college faculty member in Illinois with the Leo Welch Faculty of the Year Award.
Connie McLean, LeClaire, a Black Hawk College math professor, received the 2018 award on Nov. 16 at the ICCFA annual conference in East Peoria.
McLean has taught math at Black Hawk College full-time since 2001 and part-time since 1995. She also has chaired the BHC Math Department since December 2014.
"I have found teaching and motivating students to be a very rewarding experience," McLean said in a statement. "It challenges me to try to improve every lesson every semester. I believe it is always possible to do better and that keeps me motivated and challenged."
BHS seniors recognized by the National Merit Scholarship Program
Three Bettendorf High School seniors were recently recognized by the 2018 National Merit Scholarship Program. Logan Quick received recognition as a semifinalist. Sheldon Deng and Emma Doyle were recognized as commended scholars.
To be considered for a Merit Scholarship award, semifinalists must advance to the finalist level of the competition by fulfilling several requirements. About 90 percent of the semifinalists are expected to attain finalist standing, and approximately half of the finalists will be selected as Merit Scholarship winners, earning the Merit Scholar title.
BHS ranks 25th in Iowa and 57 students earn AP scholar awards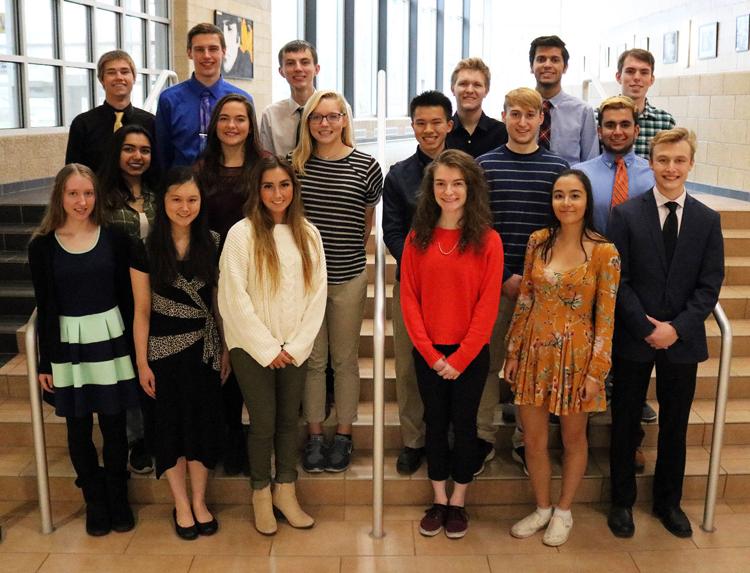 Bettendorf High School recently ranked 25 in the Iowa AP Index for the Top 50 Schools for 2016-2017 by the University of Iowa's Belin-Blank Center for Gifted Education, this is the 12th time the school has achieved such an honor since the Belin-Blank Center began rating schools in 2005. In 2016-17, the school year in which AP data was used for the ranking, Bettendorf High School students took a total of 394 Advanced Placement Exams.
During the past year, 57 Bettendorf High School students earned AP Scholar designation for their exceptional achievement on the Advanced Placement Exams.
BHS National AP Scholar Recipient: Roger Wittmer.
BHS Scholar with Distinction Recipients: Emma Aanestad, Lilli Ambort, Mason Chin, Andrew Del Vecchio, Adam Edwards, Holly Harrington, Maxwell Herrmann, Jillian Schenck, Zachary Silver, Yash Singh, Luke Soko, Lita Solbrig, Joshua Turner, Austin Wang, Mizuki Wittmer, Roger Wittmer.
BHS Scholar with Honors Recipients: Jacob Corzette, Lance DeLacy, Sheldon Deng, Ryan Fleming, Leticia Francisco, Bryan Hurd, Chloe Johnson, Logan Quick.
BHS AP Scholars: Hazel Ambort, Erin Anderson, Mary Grace Armbrust, Arash Asadi, Nathan Baughman, Jordan Bayles, Jonathan Berg, Katherine Bradley, Kaitlyn Burkamper, John Cavins, Emma Doyle, Shoaib Farooqui, Alicia Garcia, Alysa Goethe, Erin Hatch, Morgan Hoffman, Benjamin Luppen, Karsten Martin, Grace McGee, Nijel Mcintosh, Shannon Micklewright, Jacob Nelson, Justin Nock, Kelsie Norris, Justine Pearson, Minori Peters, Jackson Stamper, Benjamin Tinsman, Emily Tyra, Isabella Valdivia, Lucas Whitesides, Tessa Wright, Logan Zweifel.
LeClaire woman wins Lennox Energy Savings Superstar contest
Kortney Gaura, LeClaire, has been selected as the winner of the Lennox Energy Savings Superstar Contest, which searched North America for the most creative energy savings tips and asked entrants to show these tips in action. The contest ran in July and August.
As part of her entry, Gaura decided to implement, "Anything Can Happen Sundays," in her home. Gaura's idea of filling a jar with energy conserving tips to be implemented as a family created an opportunity for her family to spend more quality time together and save money and the environment at the same time.
Gaura received a prize package that included $10,000 in Lennox cooling, heating and indoor air quality equipment (including installation), a one-year supply of ice cream and tickets to a water park.
Local student named as accompanist for Wartburg College Choir
Dennis Davis, a 2018 high school graduate, has been selected to be lead accompanist for the Wartburg College St. Elizabeth Women's Choir. The choir consists of a hundred women from Wartburg college in Waverly. Dennis is a pre-med major and is the son of Dr. Hungpo Kuo, Bettendorf.
Bettendorf: Lindsey Anderson, Megan Anderson, Mary Therese Gehrmann, Paige Gerhart, Sarah Kayali, Sarah Meyers, Sriram Sugumaran, Emma Terronez, Daniel Tjaden, Christine Vincent.
Graduations
Campbellsville University
Campbellsville, Kentucky
Jade Christine Cotton, LeClaire, graduated with a Masters in Social Work.
Coastal Carolina University
Conway, South Carolina
Nicklaus Atwell, Bettendorf, graduated with a Bachelor of Science in Business Administration.
St. Ambrose University
Davenport
Bettendorf:
Sari Finn, cum laude in Elementary Education
Angela Guhin, magna cum laude in Nursing
Sarah Heineman, magna cum laude in Writing
Holly Hoelting, cum laude in Biology Teacher Education
Stephanie Mudd in Nursing
Chastity Paxton, cum laude in Business Administration
LeClaire:
Maranda Bussell, summa cum laude in English-Psychology
Victoria Stanley, cum laude in Writing